Sometimes the smallest hills are the most loved. Sehome Hill is the backdrop for Western Washington University. Sehome Hill is a 180 acre natural Arboretum with 6 miles of public hiking trails. The original forest was harvested in 1904 so today the second growth Douglas-firs are nice and large. A road climbs the backside almost to the top, making a visit to the summit accessible for nearly everyone. Along with the trails are interpretive displays, and the summit has an 80 foot wooden observation tower with views across Bellingham Bay.
WillhiteWeb.com - Hiking, Climbing and Travel
Sehome Hill
Distance: 0.2 miles
Summit Elevation: 630 feet
Elevation Gain: 50 feet
Access: Paved
Access:
Route:
The short route to the summit is on the old Huntoon Road. During the short walk, you will pass through a tunnel. In 1923, workman chiseled the tunnel by hand through the sandstone, just wide enough for the Model-T Fords. In 1967, the Huntoon Road was closed to cars. A few years later in 1969, Sehome Hill became an arboretum. A short trail sections and some steps and you are there. I can't remember, but I think the highest point is near the parking area instead of the lookout, but there is no view there. The map at the bottom shows all your other hiking options on Sehome Hill.
To reach the parking at the top of the hill inside the park, take 25th St. north from Bill
McDonald Parkway, drive up the hill until you reach the parking lot. There are also several pedestrian access points:
North: From the end of Jersey St. and E. Myrtle St.
West: From the W.W.U. campus
South: From the northern end of 25th St.
East: From Allen Avenue and 32nd St.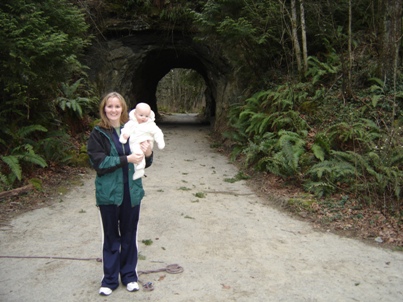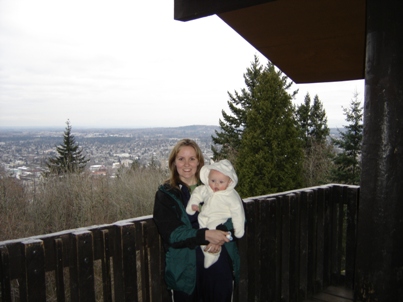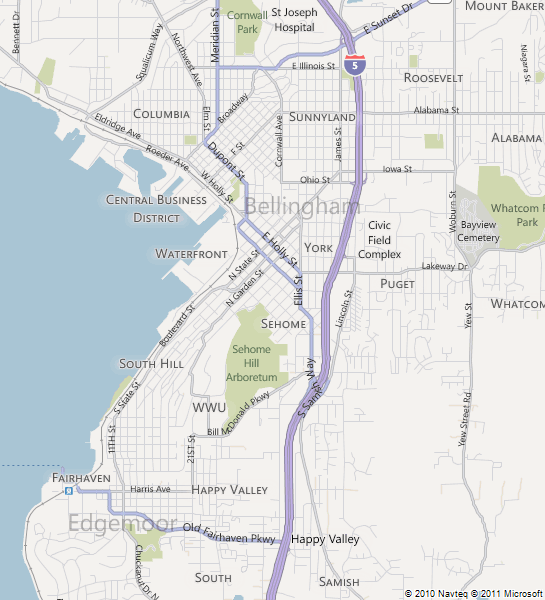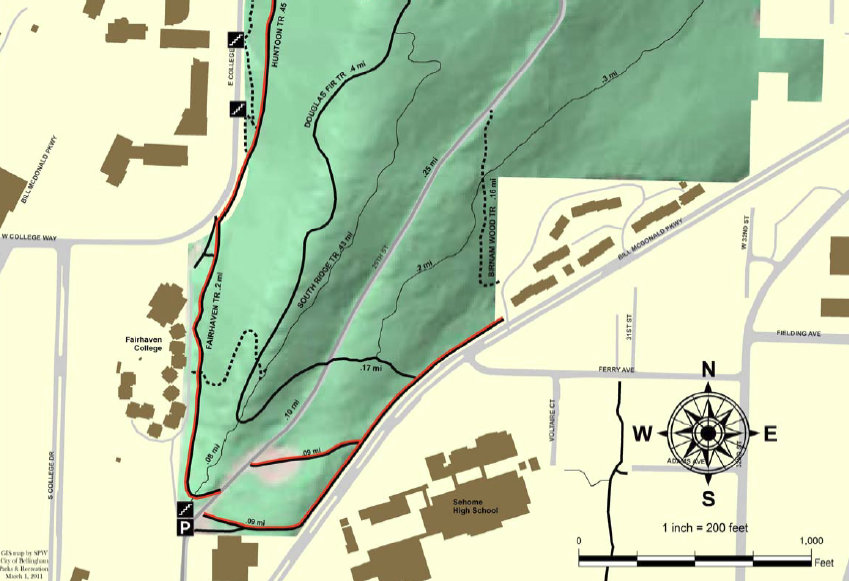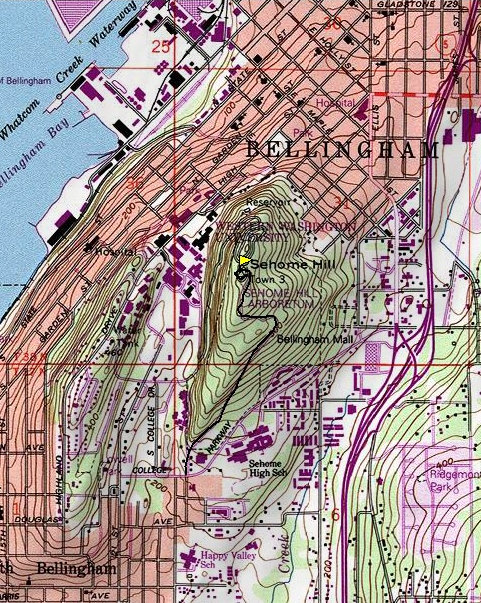 Sehome Hill from Bellingham Bay
Sehome Hill Topo Map
Sehome Hill Location Map
Huntoon Road Tunnel
In the lookout