www.willhiteweb.com - Hiking, Climbing and Travel
Saltwater State Park
Saltwater State Park is small but has the feeling of a much larger park. Most of the park occupies a ravine and is tucked away from all the homes that surround it. Being near Sea-Tac airport though, you can't get away from the constant noise of aircrafts. Saltwater State park is 88 acres in size with 1,445 feet of saltwater shoreline on Puget Sound. The park offers camping, which is one of the few campgrounds you will find in this urban area. There are several large picnic areas, a few kitchen shelters, views of the sound and Olympic Mountains and wildlife-watching opportunities. There is also an underwater park for scuba diving. There is a sunken barge and tire reef and a scuba rinse station.

Two main trails traverse the park, the North and South Rim Trails. Both offer hiking through forests, some that are quite old and impressive. A loop can be made but you'll probably need a map as the signage isn't very good. Total trail mileage in the park is only 2 miles or so. There are trails branching off to the local neighborhoods. Between the rim trails is the campground road with all the campers. Also meandering through the bottom with the camps is McSorley Creek which can have salmon spawning.
Saltwater State Park is located two miles south of Des Moines, near Sea-Tac International Airport. Address is: 25205 8th Pl S # 1 Des Moines, Washington 98198-8529

Traveling north or south on I-5 take exit #149 at the Kent-Des Moines Hwy. 516, travel west on Hwy. 516 to Marine View Dr. turn left and travel south to S. 252nd St., turn right. The park entrance is one block on the left.
Directions and Info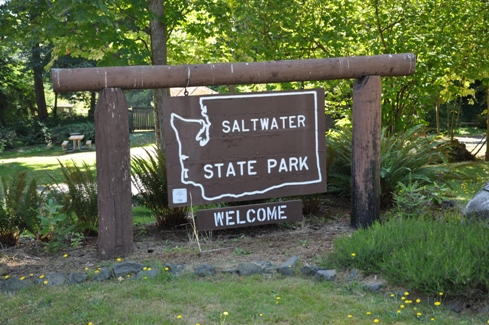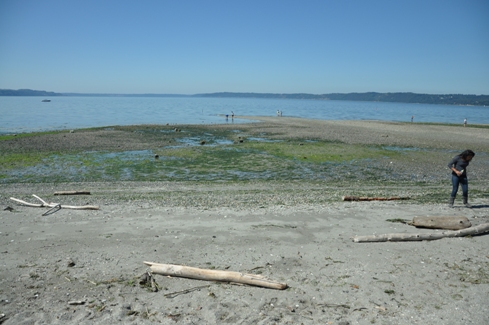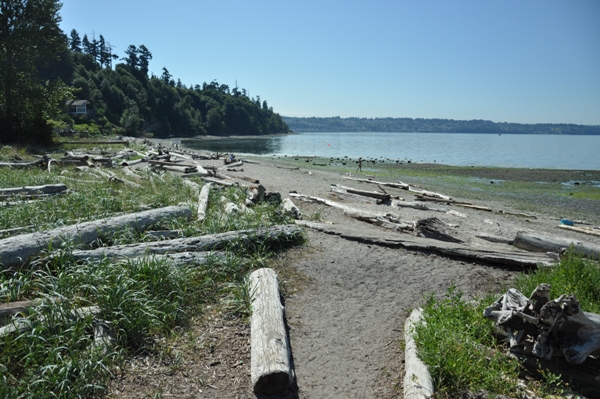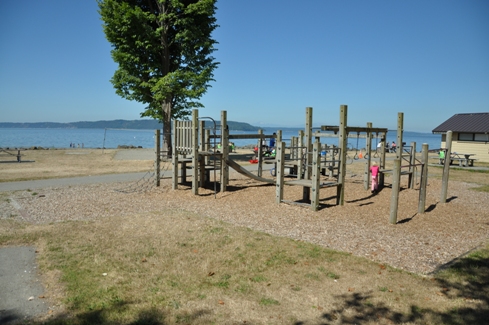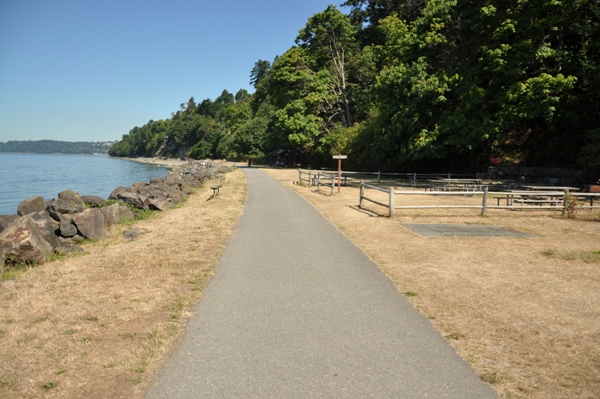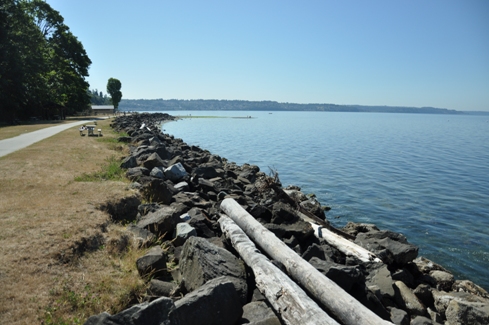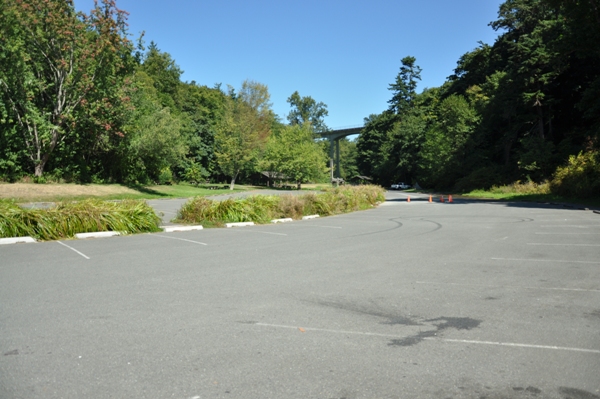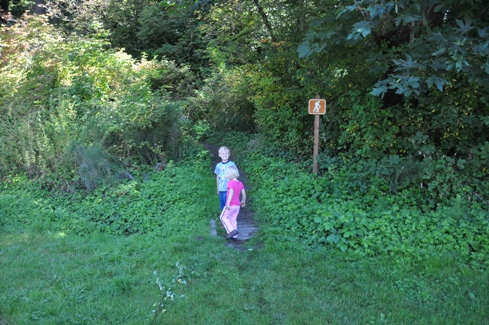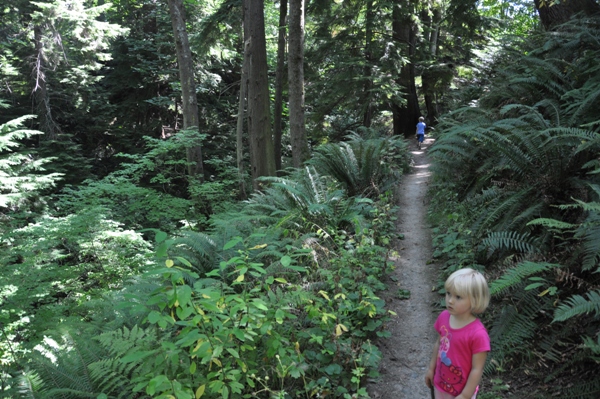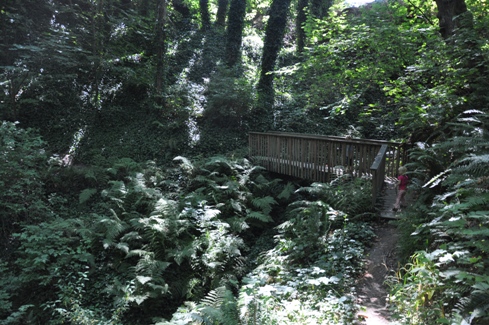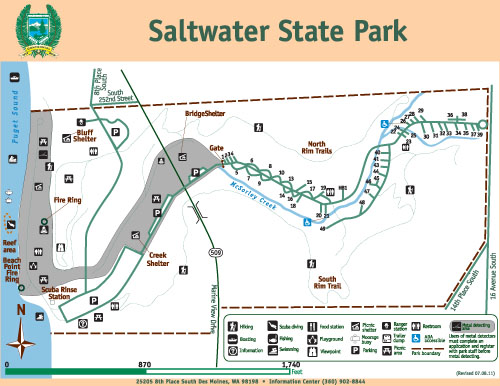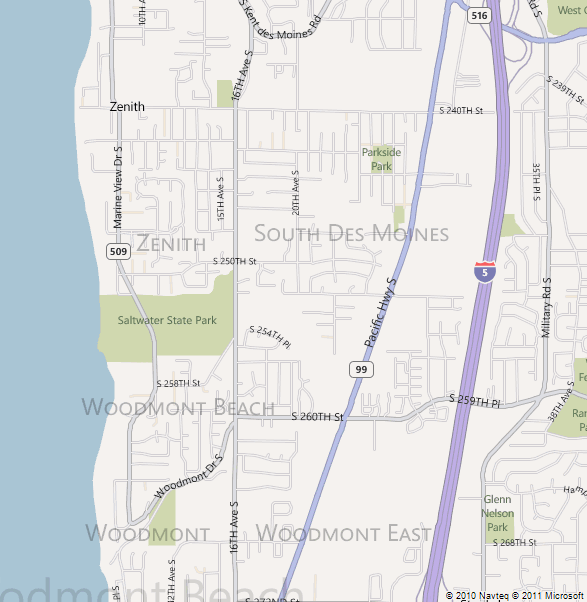 Bridge over a ravine
Hiking the trails
Parking lot overflow, route to campground and Marine View Drive bridge above
Trailhead
Picnic areas along the shore
Short pathway along the shore and picnic areas
Play area with a view
Beach at Saltwater State Park
Beach at Saltwater State Park
Saltwater State Park sign