WillhiteWeb - Puget Sound Hiking
Ravenna Park & Cowen Park
Distance: 1 to 2 miles
Elevation Gain: Very Little
Ravenna Park is a half mile wooded ravine in a densely populated area just north of the University of Washington. The city acquired the land in 1911 so there are few changes. Although the park boasts old trees, it didn't seem like original forest to me. You can find much larger trees in Schmitz Preserve Park or Lincoln Park. Still, Ravenna is interesting if you consider the location. The walk from one end to the other is only a half mile but if you add up all the trails in the park, you come up with 4.5 miles of trails. These are all used by locals, as part of their walking and jogging routes. The first owner in 1887, W.W. Beck gave the park the name of Ravenna after the Italian seacoast town famous for its pine trees. Along with the ravine trails, Ravenna Park connects to a small adjacent park called Cowen Park. Here you find a nice kids area, a bonus to promise if you are hiking with your children.
Access:
From I-5 Northbound, take the NE 65th St. exit. Turn right on to Ravenna Blvd to 20th Avenue NE and go left. The parking lot entrance is a bit hidden, a driveway on the right.

From I-5 Southbound, take the N 85th St/NE 80th St exit. Follow the sign to NE 80th St.
Go east on NE 80th St to 15th Avenue NE. Turn right on to 15th Avenue NE to a left turn on Ravenna Blvd. Take Ravenna Blvd to 20th Avenue NE., turn left and follow to the end where a driveway leads to the parking area.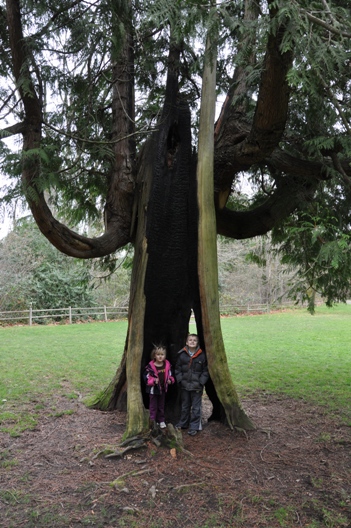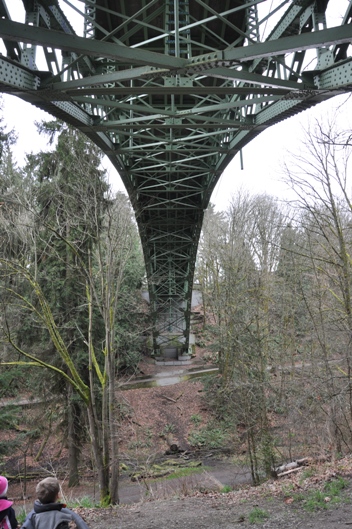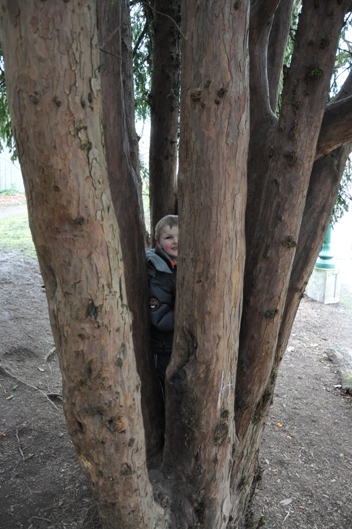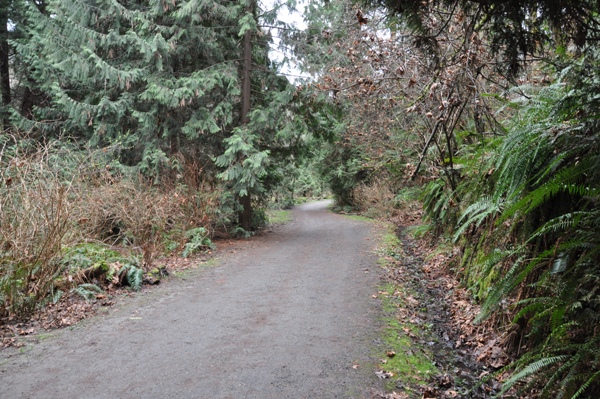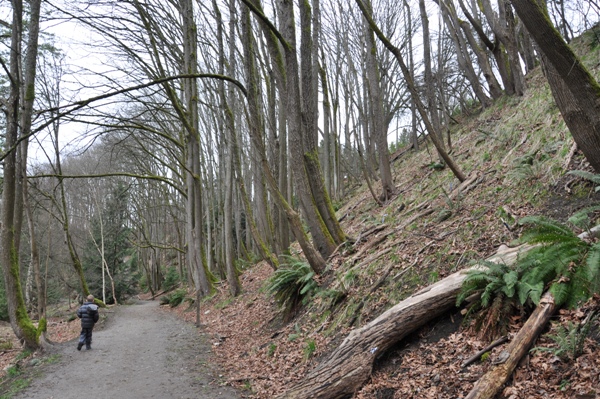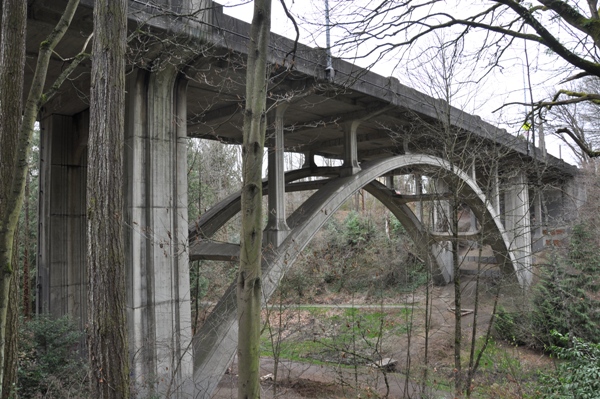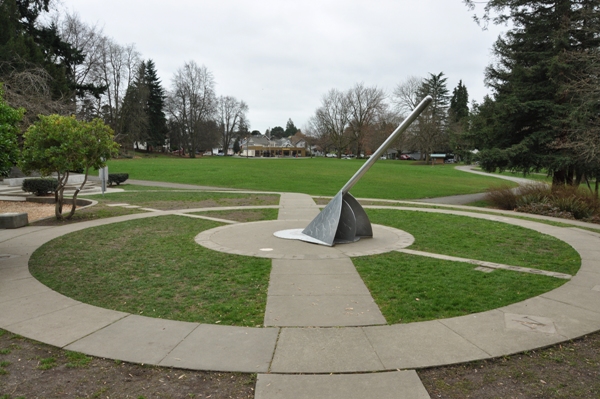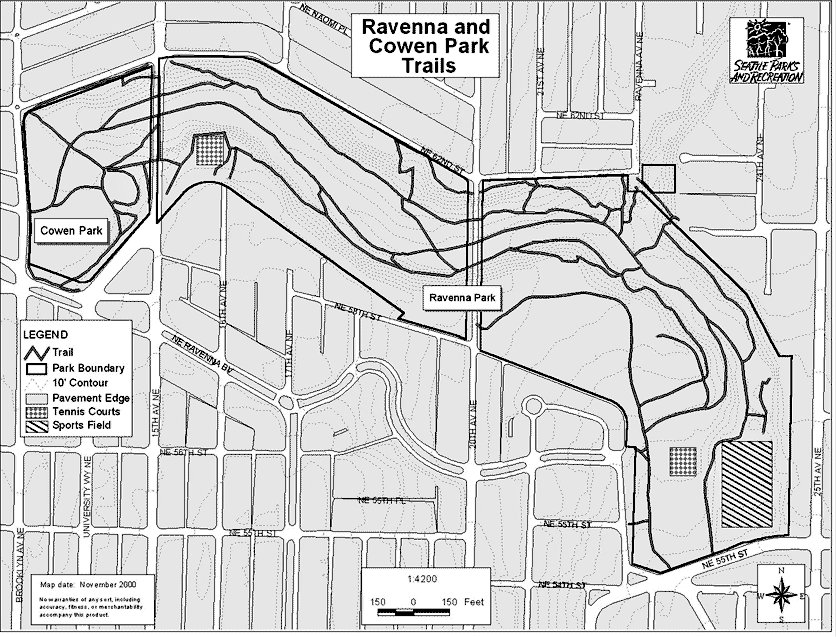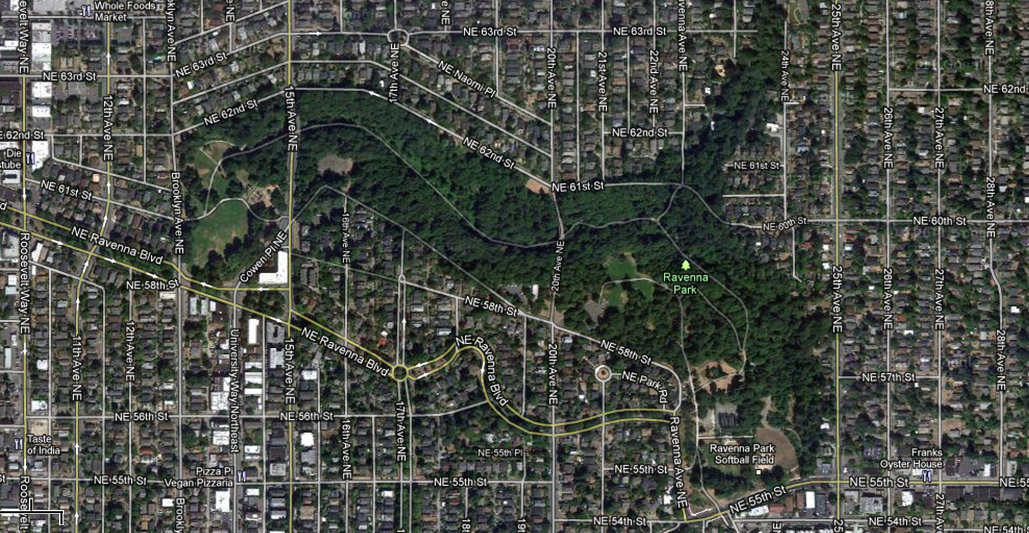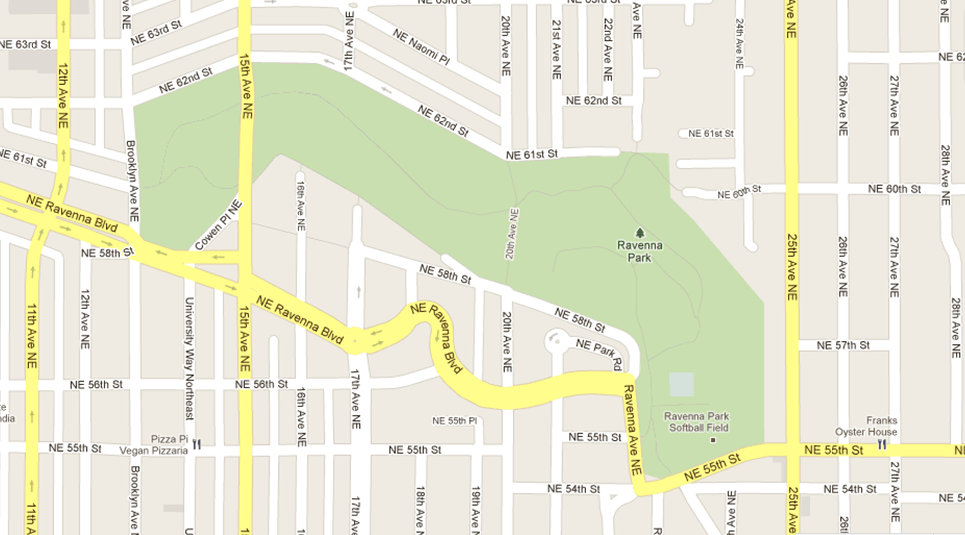 15th Ave Bridge (Cowen Park Bridge)
Closed 20th Avenue Bridge
P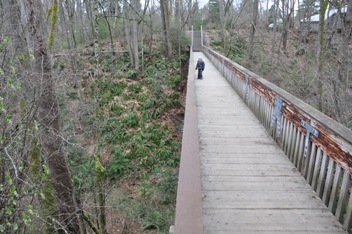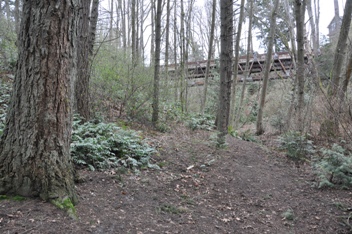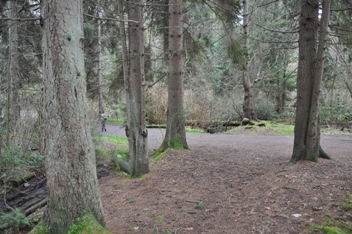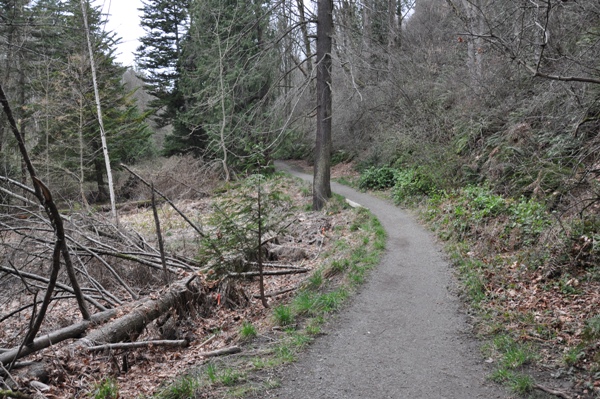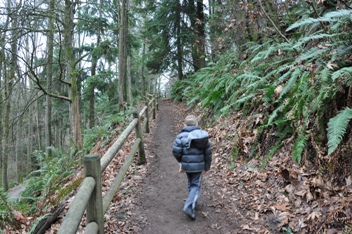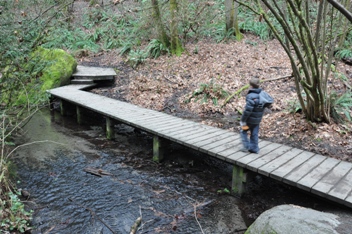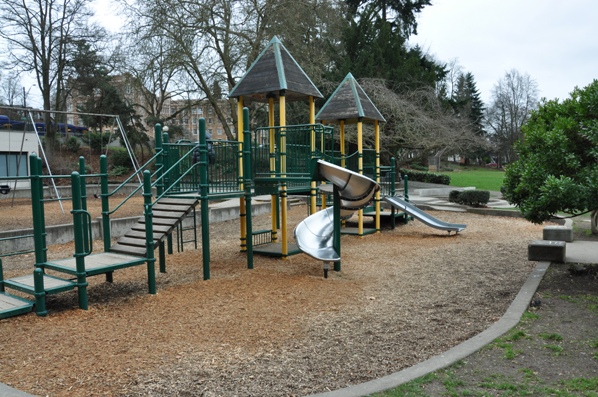 Main trail on the ravine bottom
Hollow cedar tree
More trees
Nice Maple Tree forest in summer
Foot bridge over side ravine
Sundials don't work well in Western Washington
Trees
North Ravine Trail
South Ravine Trail
Ravenna Park Trail Map
Cowen Park Play Area
Ravenna Park Map
Bridges
P