One of the most popular tourist mountains in Washington is Mount Erie. It is located not far from Anacortes, the gateway to the San Juan Islands. Mount Erie is designated community forest land, owned by the City of Anacortes. There is a ton of hiking around the mountain but most just drive the road that goes all the way to the summit. Although small in elevation at 1,273, it is the highest point on Fidalgo Island. On nice days, the views extend from the Olympics to the Cascades. There is also a good amount of rock climbing routes on the cliffs below the summit, and some hang-glider launch points. Maps for this area are guarded; you can purchase a Deception Pass Green Trails Map or one from Anacortes Community Forest Lands. If hiking, a summit of nearby Sugarloaf is also popular since no road goes up that one.
WillhiteWeb.com - Hiking, Climbing and Travel
Mount Erie Park
Distance: Drive-up with short trails to viewpoints
Summit Elevation: 1,273 feet
Elevation Gain: 1,000 feet if you hike it
Access: Good Gravel
Access:
From I-5 northbound, take exit 226 and follow signs for Hwy 536 to Anacortes. Merge onto Highway 20. Stay on Hwy 20 veering left at a light when the other Hwy 20 goes right to Anacortes. At 1.7 miles after that, turn right onto Campbell Lake Road. At 1.6 more miles, trend right at the Lake Erie Grocery, onto Heart Lake Road. Parking for lower mountain is in a gravel pullout on the right hand side after .2 more miles. To drive to the top, continue a bit further and turn right up Ray Auld Memorial Drive to the summit.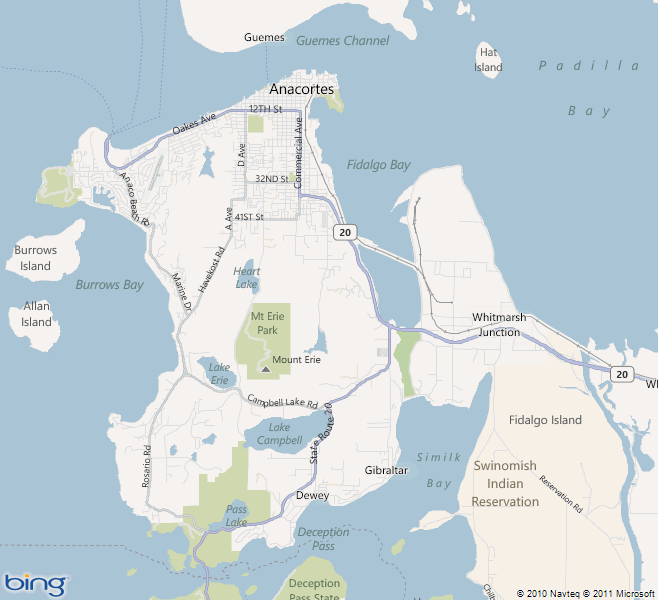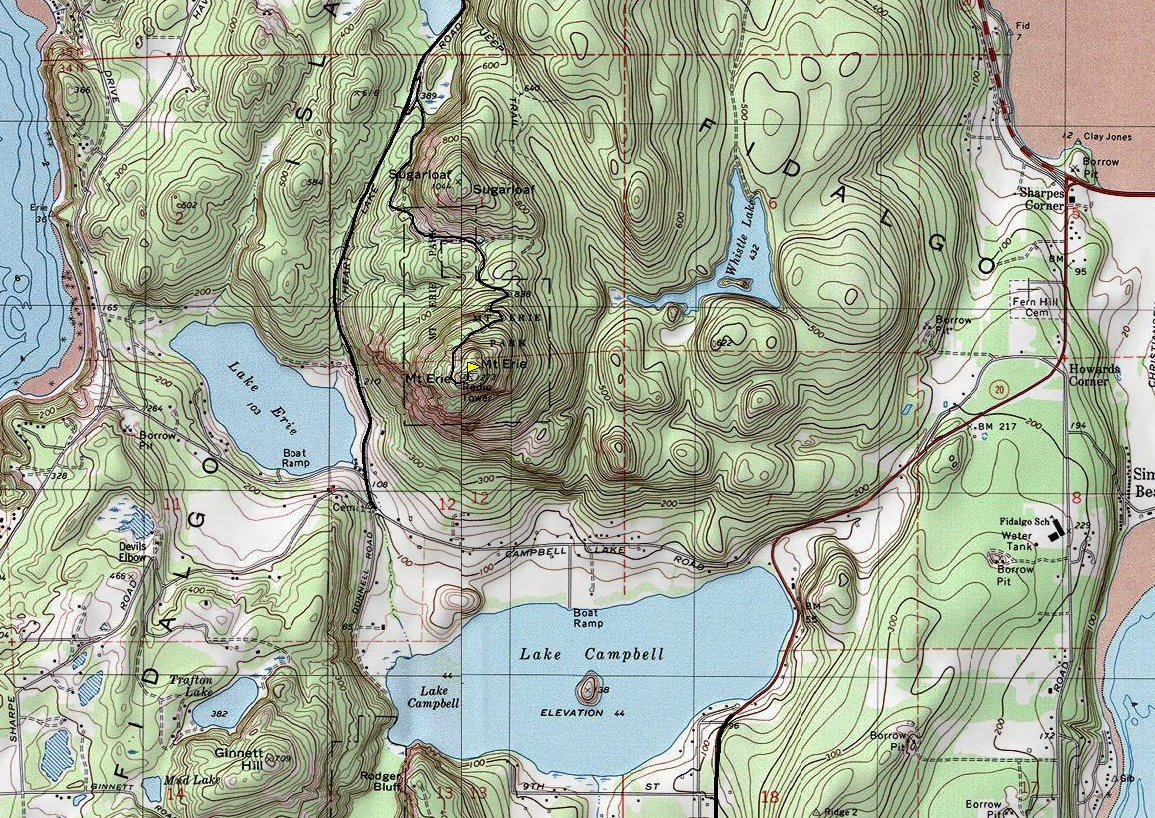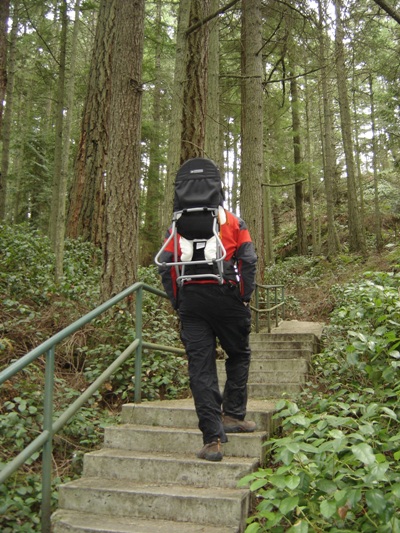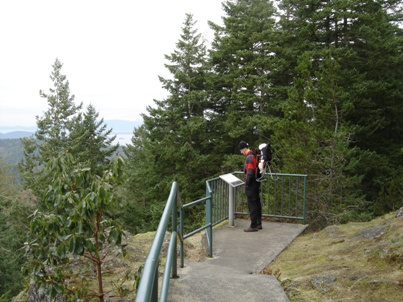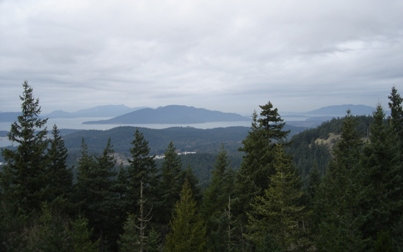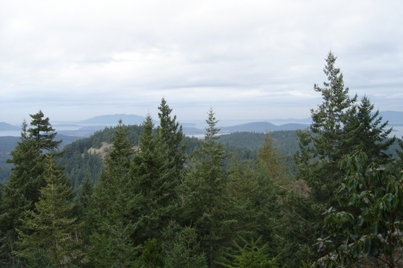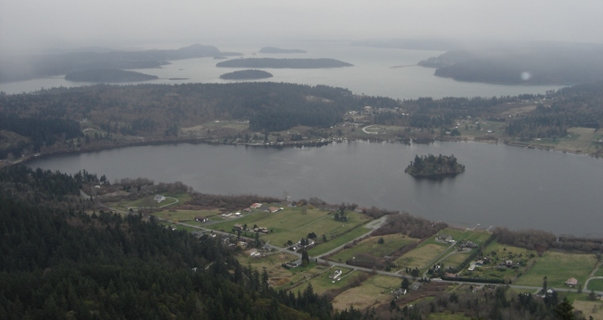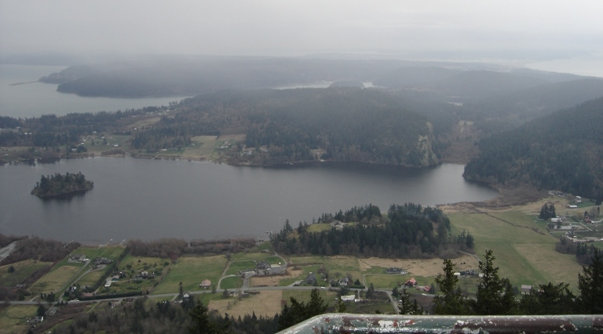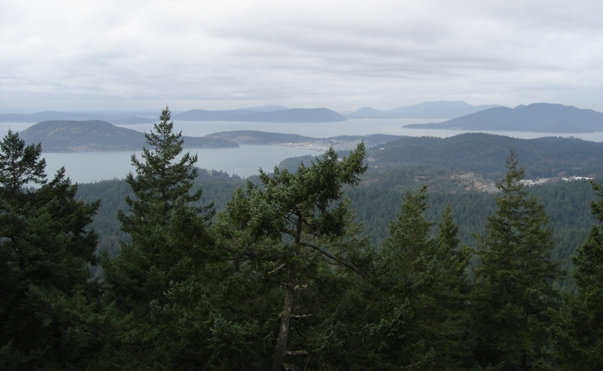 Lake Campbell
Lake Campbell
To a viewpoint
Interpretive sign
Looking toward Anacortes
Looking north toward Sugarloaf
Looking northwest
Showing the Mount Erie area