www.willhiteweb.com - Hiking, Climbing and Travel
Marine View Park
You wont find much out about this park from the locals....they want to keep it a secret. Even the city of Normandy Park doesn't broadcast much about it. Marine View Park has one of the best natural beaches between Seattle and Tacoma and it is where you go to get away from the crowds. It keeps the crowds away by the half mile trail down to the beach. Although it is on a nice old paved road, it is steep and a tough walk back out for most beach goers. The final drop to the beach is a set of wood stairs that tower above when viewed from below. The further you are away from the stairs, the more likely you will have the area to yourselves. Back up above, there are a few hiking trails with several picnic areas and vistas for viewing out.
Access:
Marine View Park, 20900 Marine View Drive SW
There is limited parking at the entrance parking lot, maybe 15 cars or so. Portable toilets are at the trailhead.
From southbound I-5, take the South 200th Street exit (Exit 151), and continue straight from the exit ramp on 200th Street. (If coming from the south, after exiting turn left and follow Military Road north over the freeway, then turn left on 200th Street). Head west on 200th (which eventually becomes South 199th Street), turn left (south) on First Avenue South (Highway 509) and turn right on Southwest 208th Street. Turn left on Marine View Drive, and park entrance will be on your right. From the parking lot, walk into the woods to the primitive trail map; go left to reach the pedestrian road or right to the Valley Loop trail.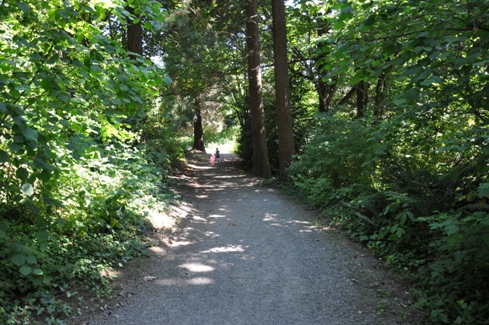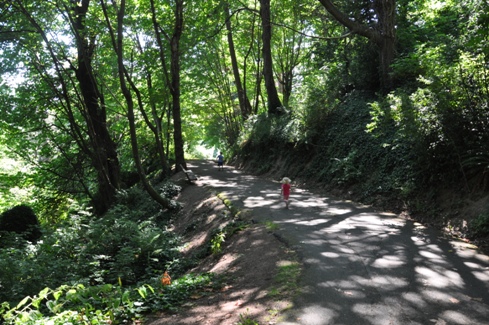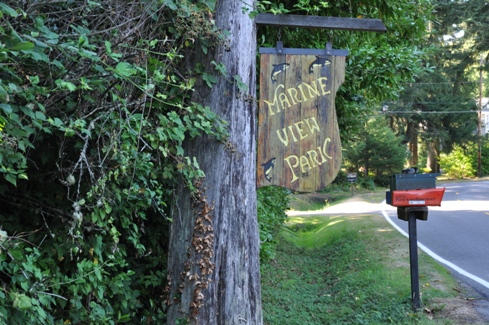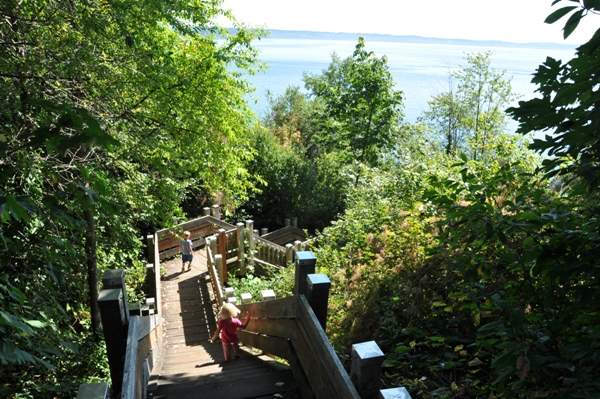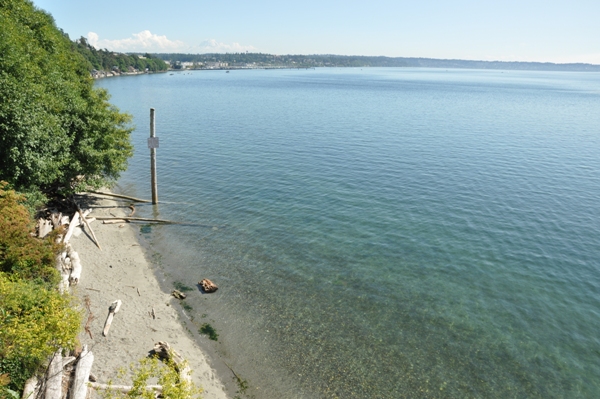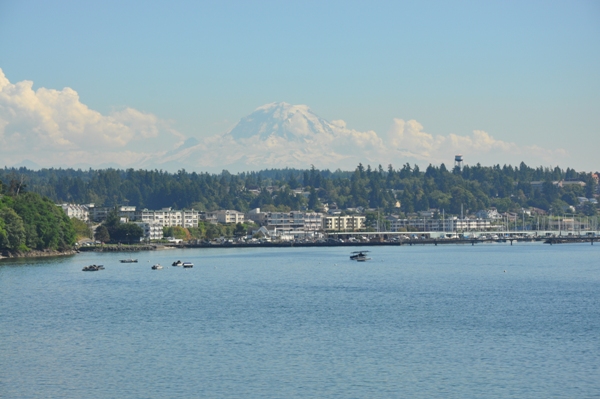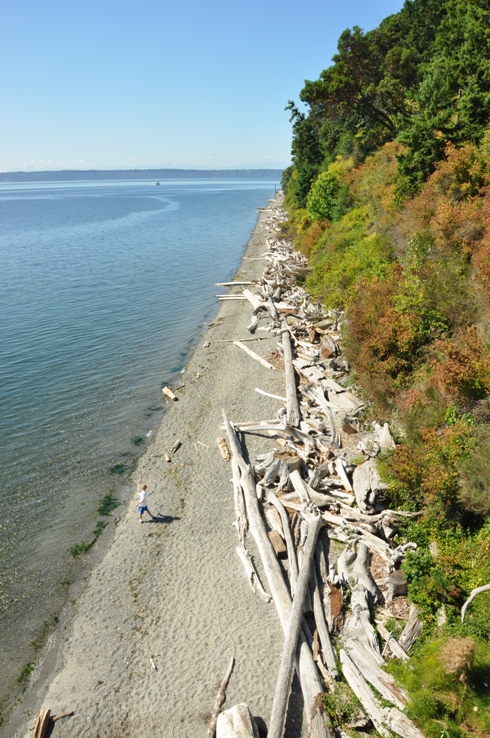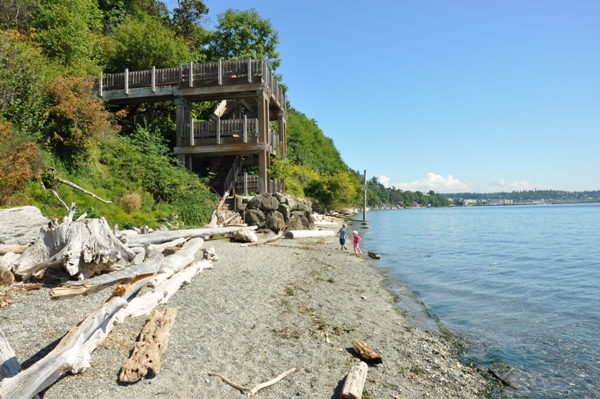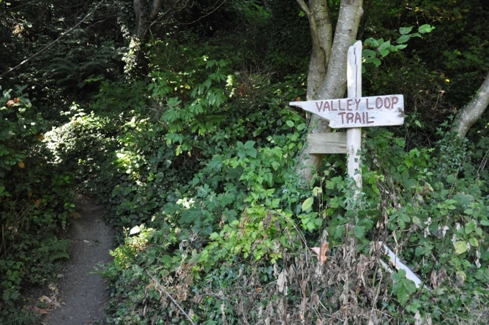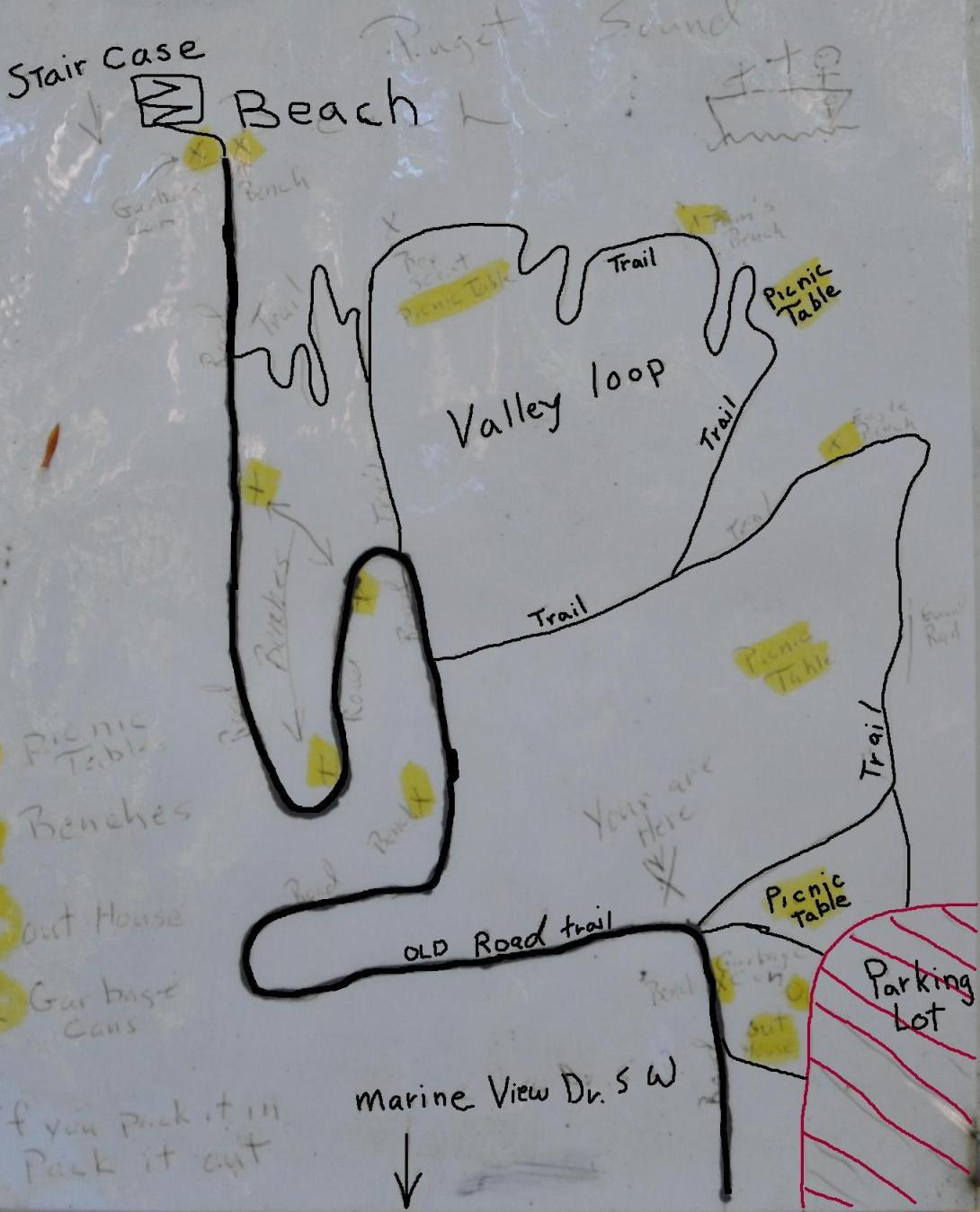 Marine View Park area viewed from the Des Moines Pier
This map is located near the parking area
The staircase
Signs made of driftwood mark the trails in the park
Looking north from the staircase viewing platform
Des Moines and Mount Rainier
Looking south to Des Moines
The paved trail down to the beach
The staircase before the big staircase
The trail near the parking lot
Marine View Park sign