WillhiteWeb.com - Hiking, Climbing and Travel
The highest point on Bainbridge Island is lucky enough to be in the Gazzam Lake Preserve, also known as the Gazzam Wildlife Sanctuary. The Gazzam Lake Preserve provides groundwater recharge to island aquifers, protects large numbers of birds and wildlife and is a sanctuary for humans to enjoy. The Bainbridge Island Land Trust is active in enlarging and protecting this property, currently around 444 acres of upland forest and wetlands. In the future, the trails and parking should only improve, but even now, getting to the summit is still easy and publicly accessible. The initial 318 acres of Gazzam Lake Preserve was purchased by the citizens of Bainbridge Island after a special bond election in February 1995 and the winning of various state grants towards the purchase. It is the Island's second largest area of undeveloped property. Since then, there have been several other large purchases and donations of land.
Bainbridge Island Highpoint
Distance: 2/3 mile
Summit Elevation: 410 feet
Prominence: 410 feet
Access: Paved + short dirt road
Current access to the property is from Marshall Road to the north and Deerpath Road to the south. Both areas have limited parking. This route description starts from the south, off Deerpath Road. Get there by NE Baker Hill Road until it curves south. At the bend, a dirt road called Deerpath heads north. Follow this road until the end where you will see trailhead signs and parking on the left.
Access: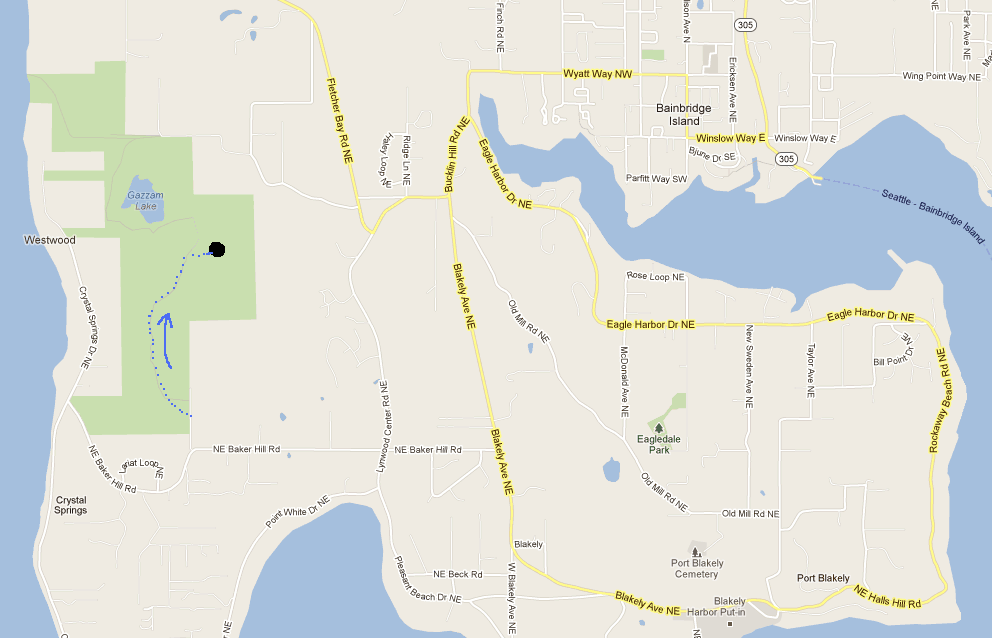 Two trails leave from the parking area. One is called Peters Trail and is trail like, the other is unsigned and looks more like an old roadway. Follow the roadway trail which shortly passes a gate. You soon pass some water towers, then drop a bit passing a small opening in the forest. Soon you hit a junction with the Loop Trail. Turn right. After around 200 steps, there is an old trail to the right. It is likely overgrown but the tread is there. After getting through the initial bushes, the path follows an old roadway upward toward the highpoint. After a few minutes, the pathway stops going upward, the highest point is a short distance to the left although hard to tell exactly. The highpoint is quite uninspiring so consider backtracking some afterward and continuing the trail to Gazzam Lake, a somewhat more interesting destination.

Route: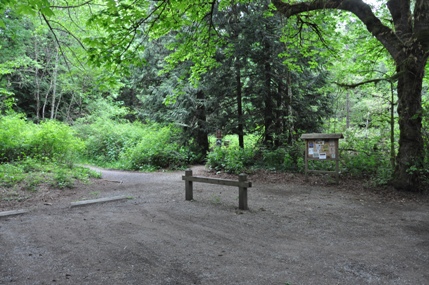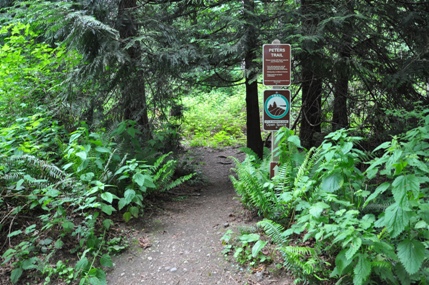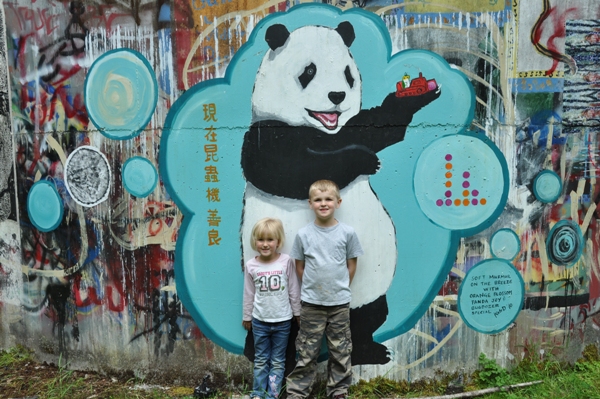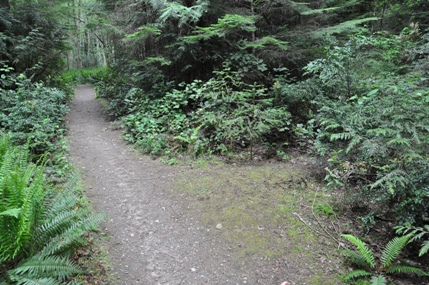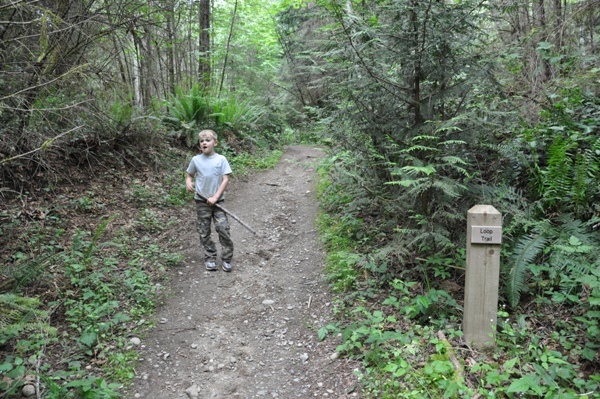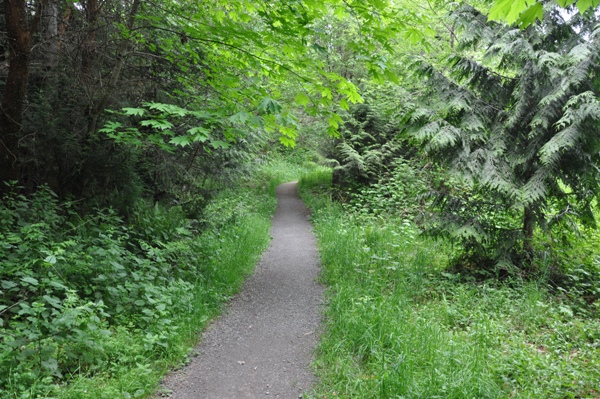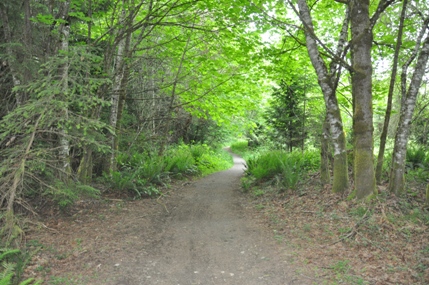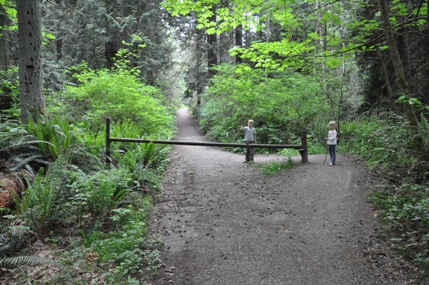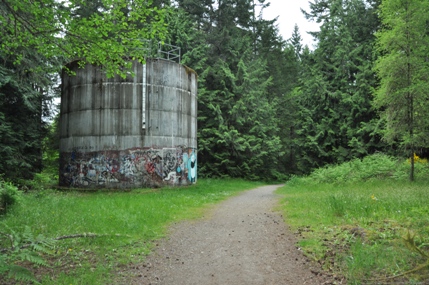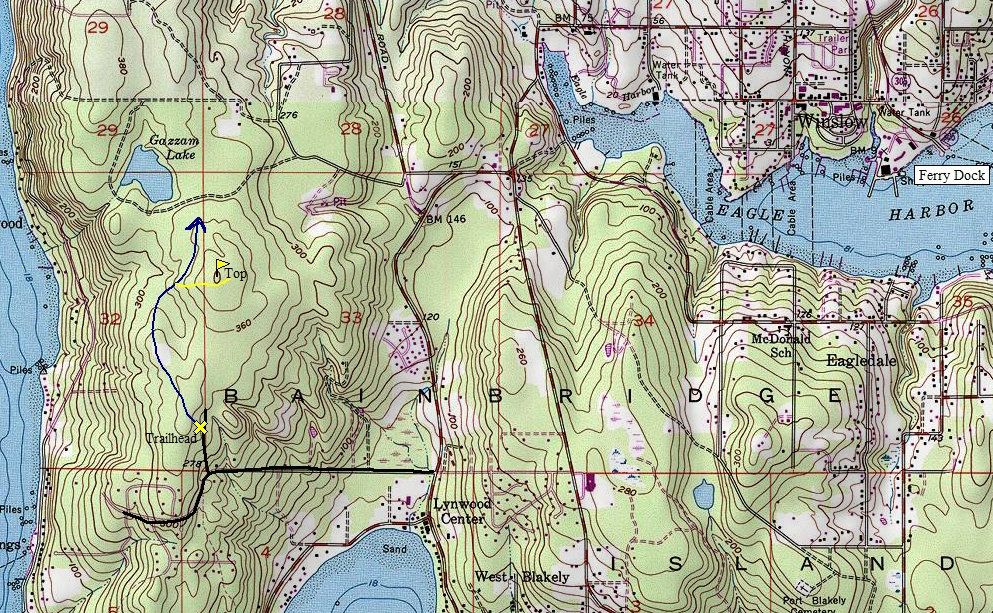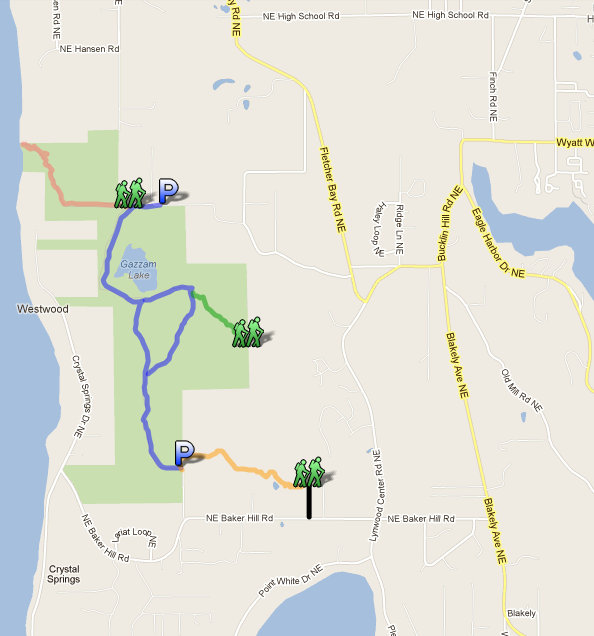 Trailhead off Deerpath Road
Peters Trail, the wrong trail
The Main Trail, the correct trail
Passing the water tanks
My kids liked this bear
Gazzam Lake Preserve main trail
Gazzam Lake Preserve main trail
The hidden summit trail takes a right turn here
Starting up the Loop Trail
Trails in the Gazzam Lake Preserve
Above: Topo map of the area Below: Google map of the preserve