www.willhiteweb.com - Hiking, Climbing and Travel
Flaming Geyser State Park
Flaming Geyser State Park has 3 miles of Green River access where the river is actually a river, at least compared to the routes we see through Kent, Auburn and Renton. There are no geysers, nor is there even any camping. There is some nice hiking, picnicking, rafting, and model airplane flying. The park name comes from a unique feature; the geysers are actually methane seeps nearly 1000 feet below the surface. The modest shoot of gas is lit in the evening to create a gas-burning oven-sized flicker. The gas was discovered by early-1900s coal miners, who drilled a test hole and struck gas and salt water all at once, creating a temporary 25 foot high blast.
Flaming Geyser boasts about 10 miles of hiking trails, but most won't want to do every last one. The main ones to do are the Perimeter Loop and the River Trail. You can do both by parking in the last parking area. Follow a wide trail up to Cristy Creek, view the geyser, and then head up into the woods. The trail splits. Going left is the River Trail upstream, going right will take you to another geyser called the Bubbling Geyser. You can continue on the Perimeter Trail taking you back toward the entrance of the park.
Trails:
Take Highway 18 through Auburn. Just before crossing the Green River, take the Auburn-Black Diamond Road exit. At the bottom of the ramp go right and, almost immediately, go right again onto SE Green Valley Road. Drive 7 miles, and turn right to cross the Green River and enter Flaming Geyser State Park.
Access: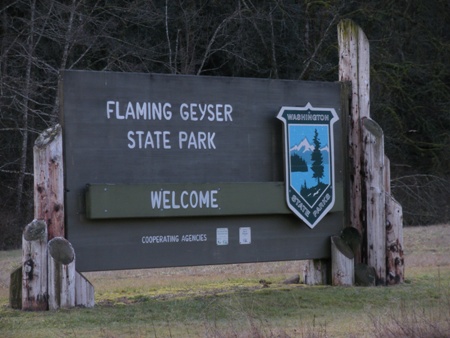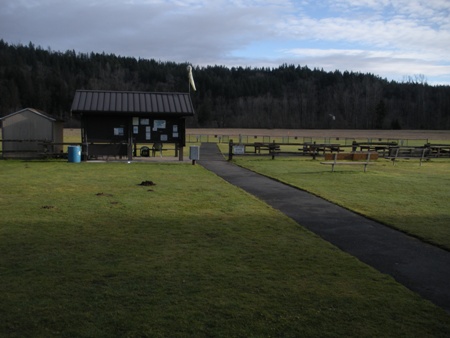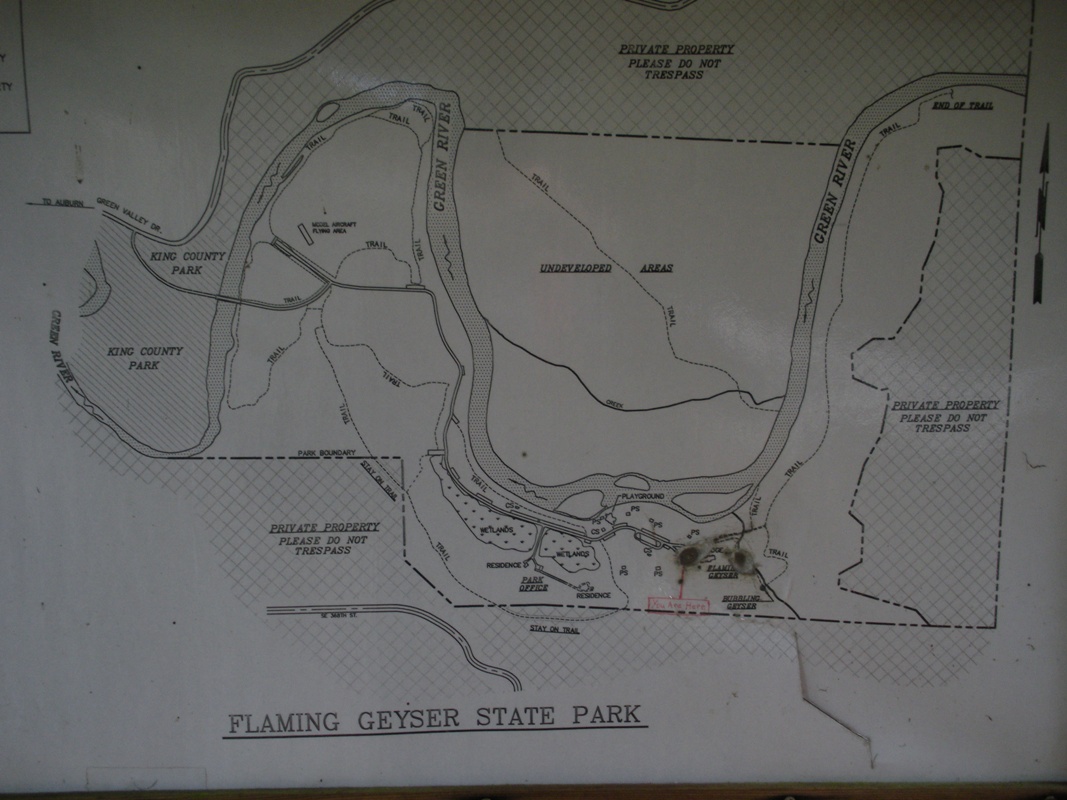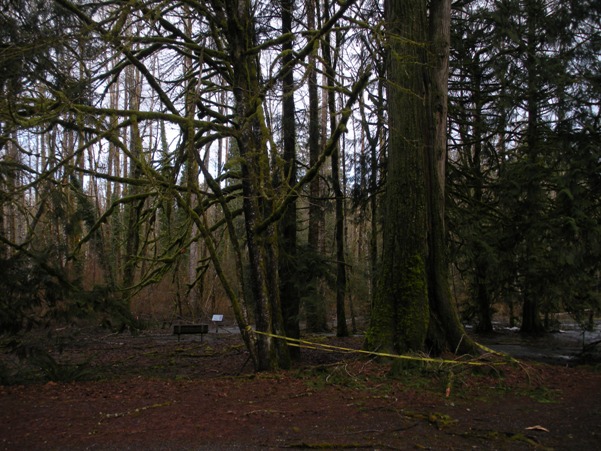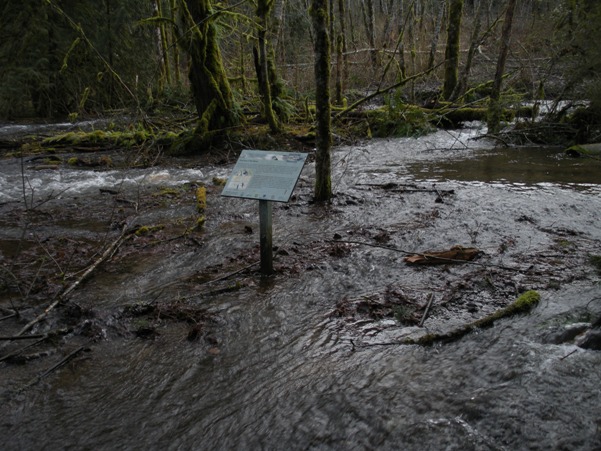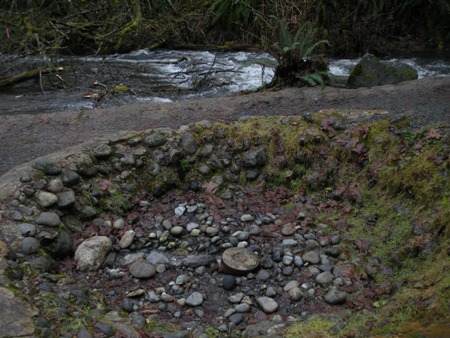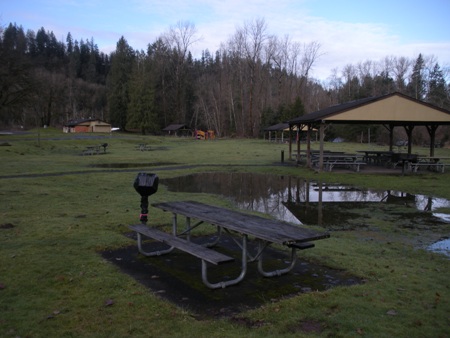 Trails were closed during my visit due to ice storm and flood damage, I will redo this page this spring
Entrance sign
RC area
Bubbling Geyser
Picnic area
Trails flooded
Old trees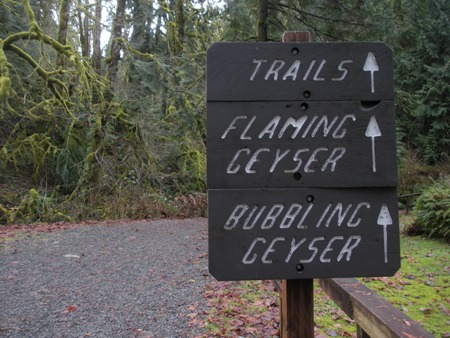 Trail sign