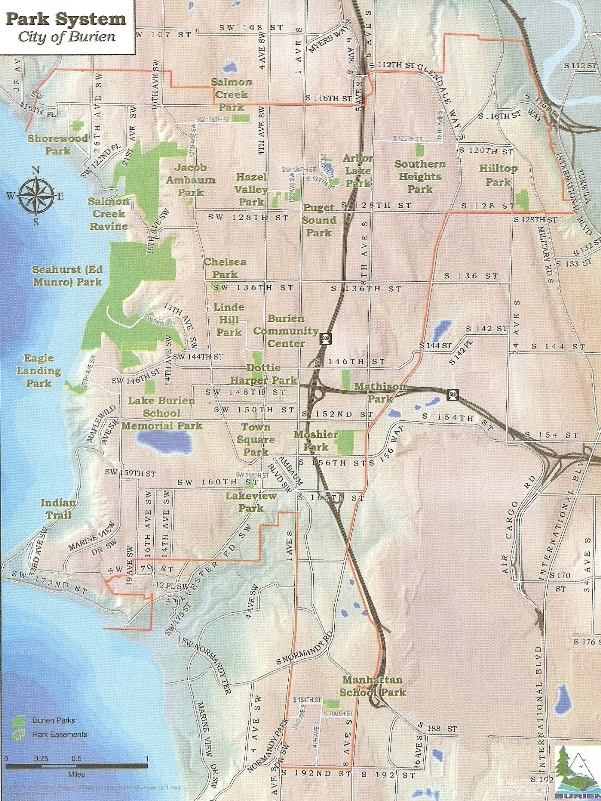 www.willhiteweb.com - Hiking, Climbing and Travel
Ed Munro Seahurst Park
Seahurst Park is a City of Burien park, designated as a Marine Reserve. Some of the best wildlife can be found in the area. You can find paved, gravel and dirt paths for hiking. Projects are ongoing to restore the beach to a natural habitat for animals and fish. There are a few buildings along the beach which are Environmental Science Centers where classes come to learn about the aquatic life here. Naturalists are often on the beach to answer questions and the park often hosts community times to come and learn at the tidepools. Some events are after dark during low tides with flashlights! Seahurst has little development and is a quiet getaway so close to urban areas. During a low tide you can hike the beach north or south, the park has a mile of beach shoreline. Hiking further, you could go south to Eagle Landing Park or North as far as the Fauntleroy Ferry. Just go when the tide is low, the beach is privately owned outside the park boundaries. As long as you keep moving and are out near the low tide, they will assume you are a beach resident and ignore you.

There is a good portion of the park that is forested but not obviously accessible. A map below shows the two access points. One from the north end of the sea walk, the other from SW 131st St. in North Burien. The parking there is on a residential street.
I would recommend hiking from there down the old road to the beach, walk the beach trails to the far south end and back, then take the trail back to your car that cuts up through the old road you came down at the start.
Find your way to Burien and use the map below.
Directions: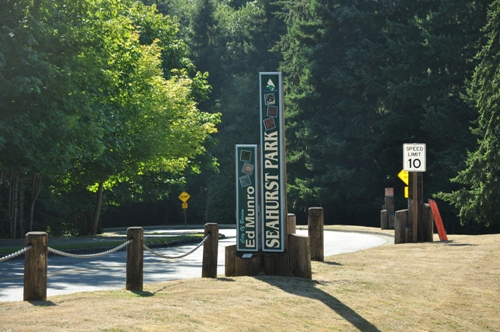 Beach at Seahurst Park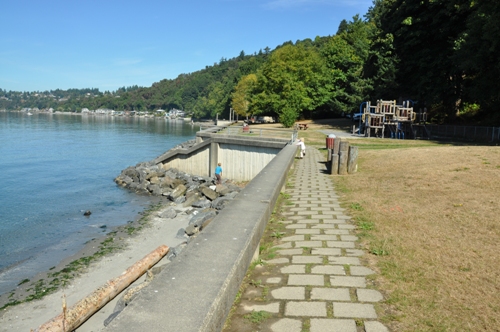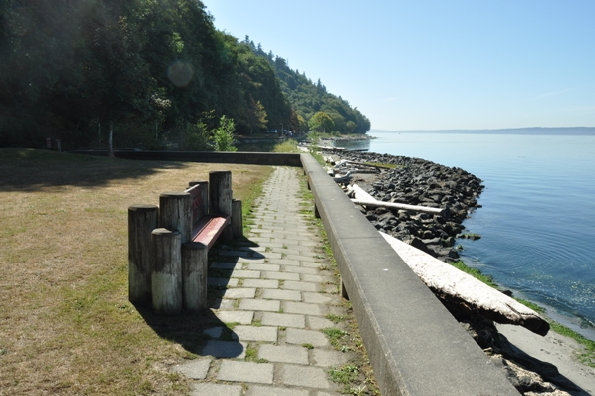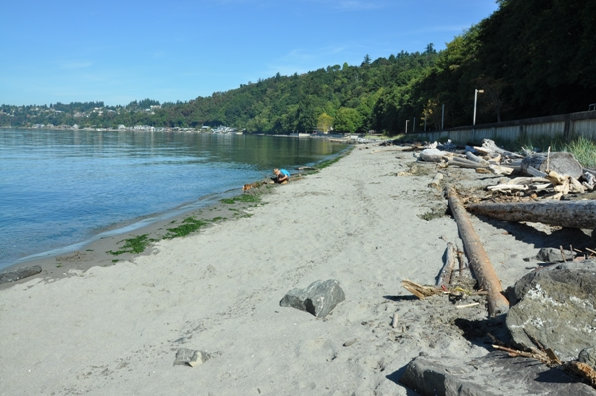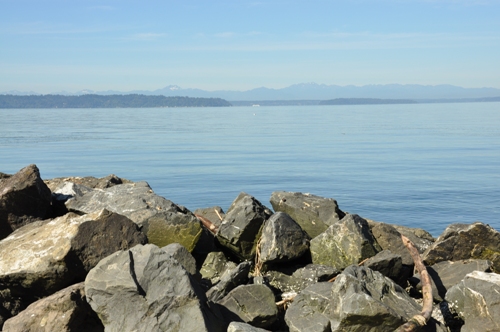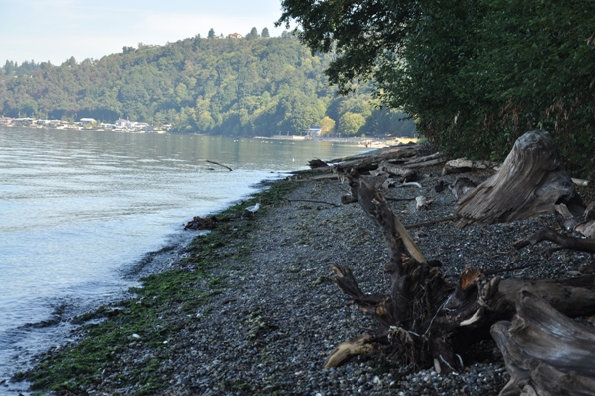 Looking north from the far south beach boundary of Seahurst
On the beach wall looking south
This wall may soon be replaced with a natural beach
Looking west to the Olympic Mountains
Entrance sign to Ed Munro Seahurst Park
On the beach at the north end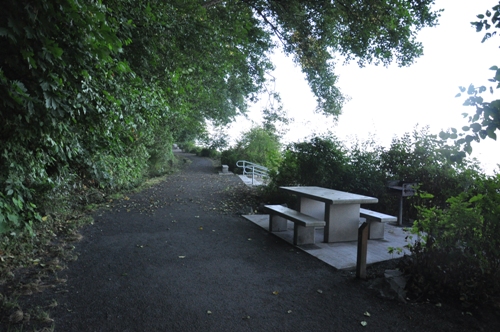 South Shoreline Trail that goes south from the lower parking area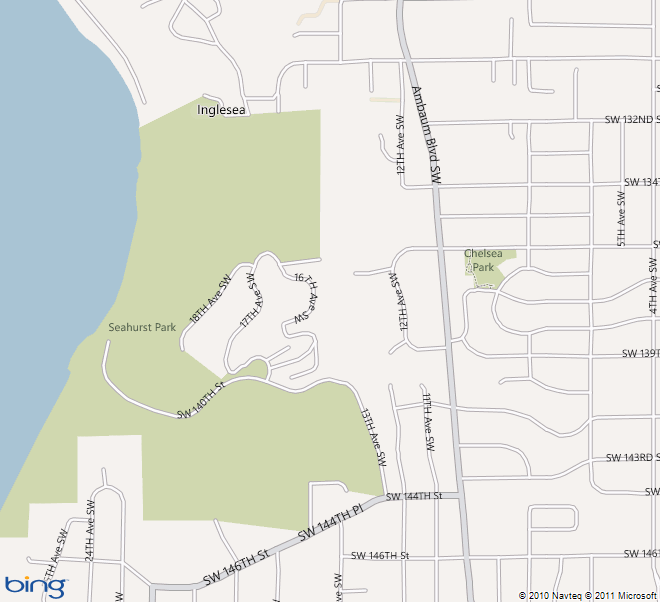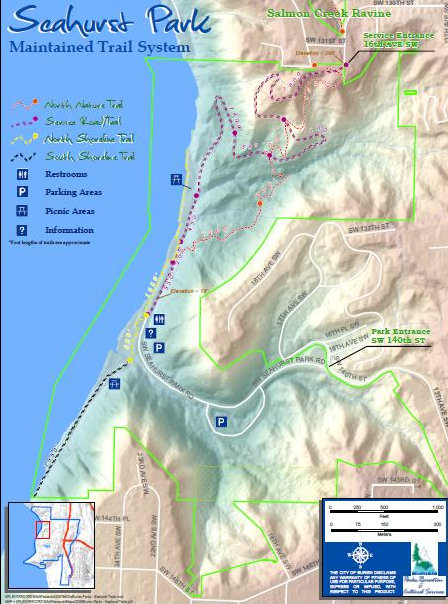 Map showing Burien Parks
Below: Seahurst Park Map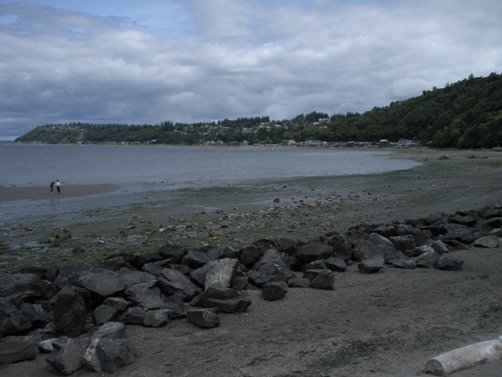 Low Tide in Seahurst Park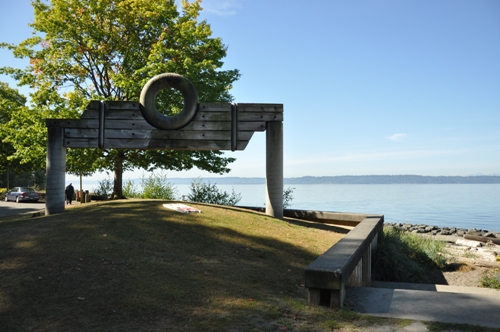 Not sure what this is about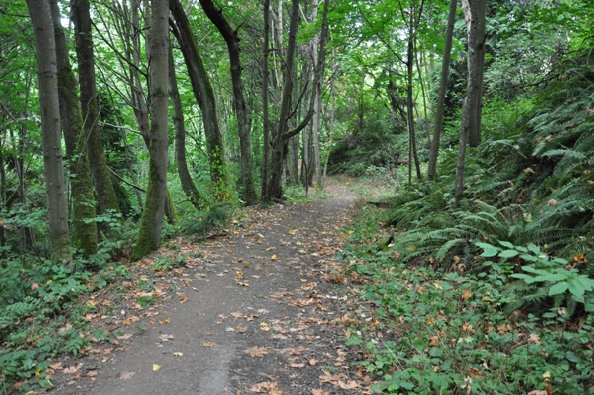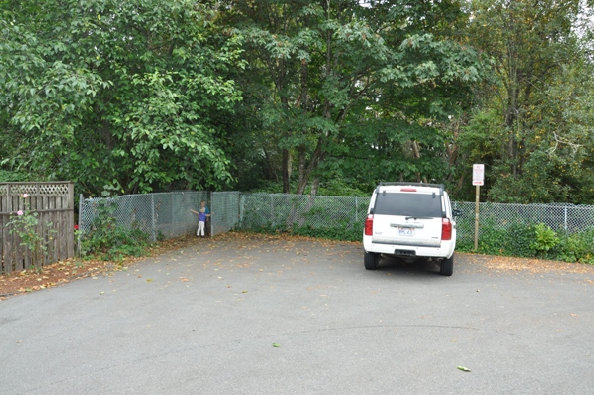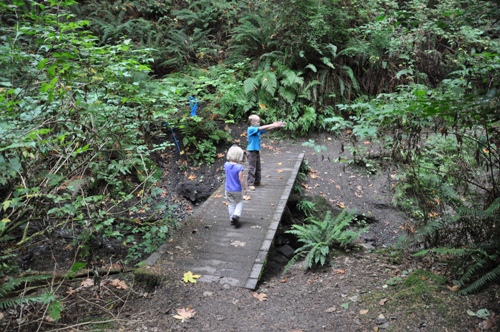 At the north end near SW 130th St. and Ambaum is the north access point. Hike the trail for a short distance where you intersect the Service Road. You can take the trail or the road down from that point to the beach as shown on the map. The trail is quicker but steeper. Several side trails not shown on the maintained trail map do branch off the shown trail.
North Nature Trail
North Nature Trail trailhead with just a few parking spots to the left of the sign
North Nature Trail