www.willhiteweb.com - Hiking, Climbing and Travel
Eagle Landing Park
Eagle Landing Park is 6.21 acres of wooded bluff with a meandering trail that winds through 100 year old Douglas fir trees and native understory. Looking up, you may encounter a bald eagle perched high amongst the treetops. Lower down on the trail, you reach a series of metal stairs which comfortably negotiate a steep decline, terminating along the shores of Puget Sound. Kids will love the stairs. Along the way are informational kiosks.

Eagle Landing Park has been designated as a Marine Reserve in order to improve the habitat for wildlife and restore the natural ecology. This means that visitors to the park should not take shells, driftwood, or any plant or animal away from the beach.

Eagle Landing Park is just south of the much larger Seahurst Park. Only one house on the beach separates the two parks. At a low tide, you are likely trespassing but it's unlikely you'll be chased down by the residents if you wanted to walk between the two parks. The beach area at Eagle Landing isn't very large.

A pair of bald eagles began nesting in these woods in 1989, and according to reports have produced two offspring every year from '89 through 2005. In 2006 and 07, they didn't have any offspring, although they still spent much of their time in the area.

Access:
Eagle Landing Park is located at the west end of SW 149th Street, where it turns into 25th Avenue SW. Parking is limited, so some people may need to park on the street. The park is open to the public between 8:00 am and dusk. The nearest public restrooms are at Lake Burien School Park, at 149th and 18th.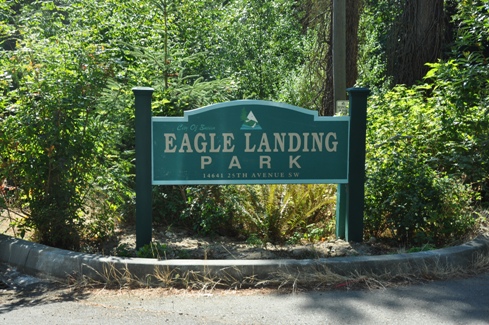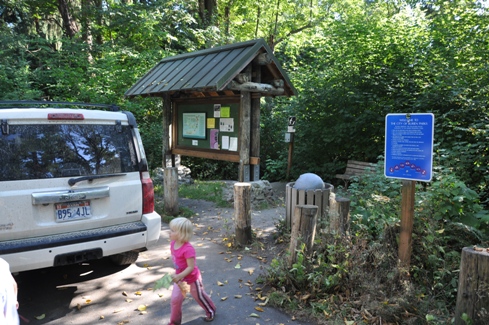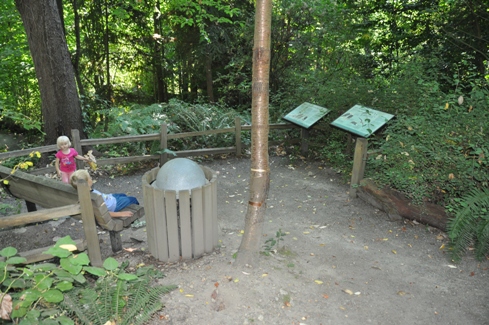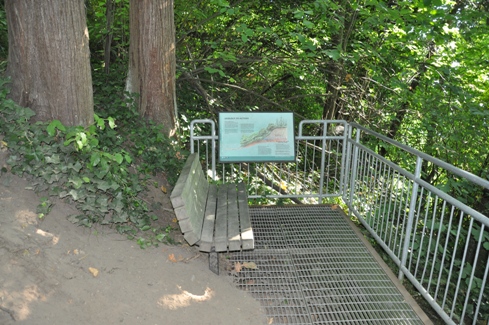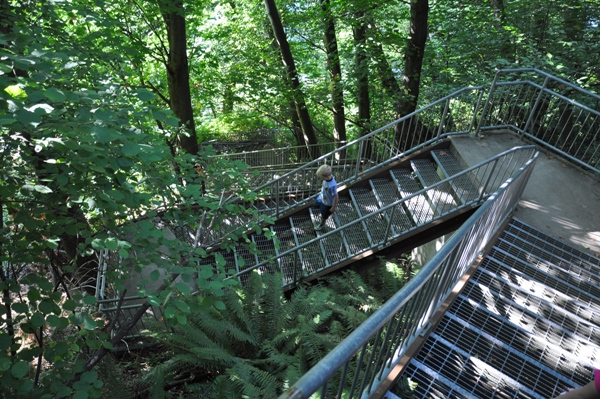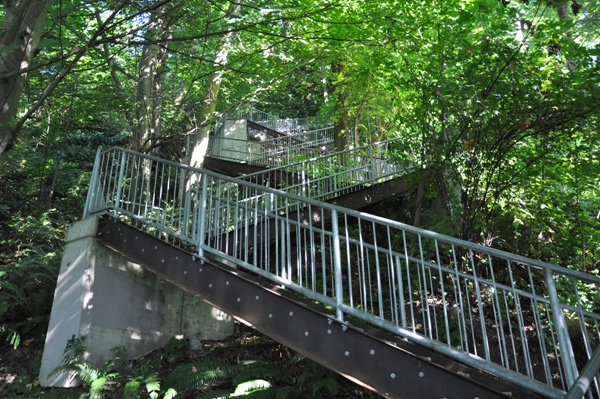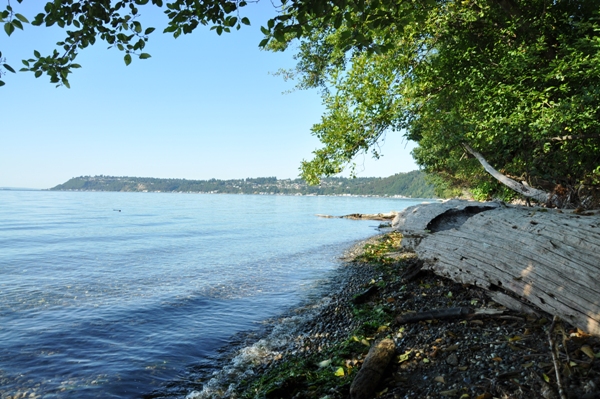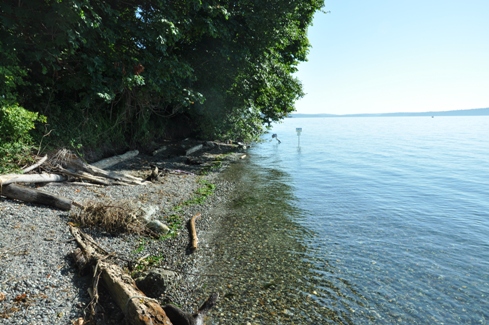 Looking north toward Seahurst and Seola Beach
Looking south
Rest stop and interpretive signs
Looking up the stairs
Looking down the stairs
Eagle Landing Park trailhead sign
Eagle Landing Park trailhead
Interpretive stop on the trail