www.willhiteweb.com - Hiking, Climbing and Travel
Des Moines Creek Trail
The Des Moines Creek Trail is a paved bicycle and pedestrian trail just south of the Seattle-Tacoma International Airport. You can hike or bike it but the trail is only 2 miles so the bike may not be the best option here. The Des Moines Creek Park is the largest natural preserve of woodland environment in the SeaTac/Des Moines area with 96 acres. The trail follows a ravine down along the creek until it empties into Puget Sound.
The trail connects three park systems, the 70-acre Des Moines Creek Park, the 22.5-acre Des Moines Beach Park Historic District and Tidelands, and the 14-acre Des Moines Marina. The beach park and marina makes for a great ending location everyone enjoys.
Given the location of the trail, you'll experience nice old forests with few views or noises of the urban civilization all around. But, you really can't get away from the low flying jets landing just above. A yellow line painted down the center of the path helps to control the flow, the trail is nice and wide for families. The creek is salmon spawning grounds and has a fish ladder. The beach park will soon be listed on the National Register of Historic Places. The beach park is the birthplace of Des Moines and as such has had a rich history. There are signs all throughout the park detailing the history of the area.
Heading south on Interstate 5, take Exit 151 and at the end of the exit ramp, go straight through the light onto South 200th Street. Heading north on I-5, take Exit 151, turn left at the bottom of the exit ramp and turn left again onto South 200th Street. After crossing Highway 99, go a half mile and across from the Tyee Valley Golf Course at the bottom of the hill, turn left into a fenced-in parking lot.
Directions to upper trailhead on 200th St.:
From I-5, take the Kent Des Moines Road (exit 149), cross Pacific Highway South, continue to the bottom of the hill (Approx. 2 miles), veer to the right at Marine View Drive South, turn left at S. 223rd Street (becomes Cliff Avenue South) and continue ahead to Des Moines Beach Park. The Des Moines Beach Park address is 22030 Cliff Avenue S., Des Moines, WA 98198.
Directions to lower trailhead, Des Moines Beach Park: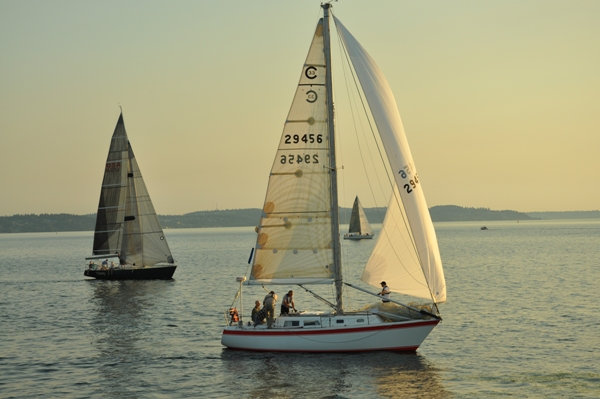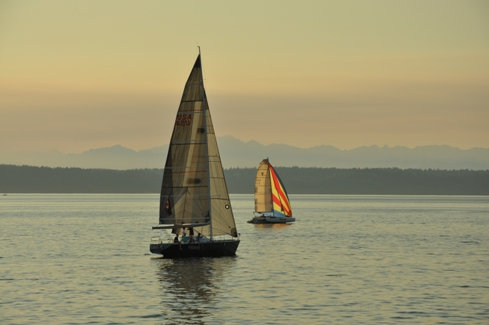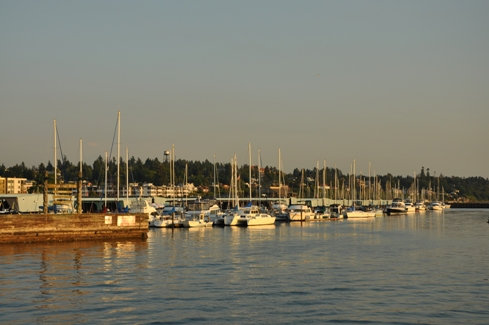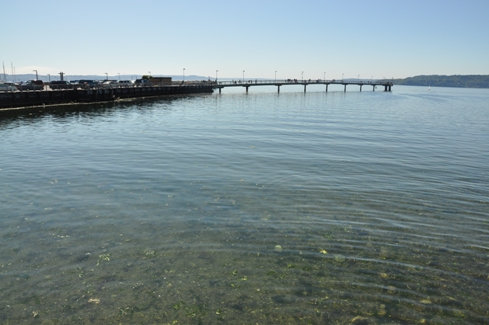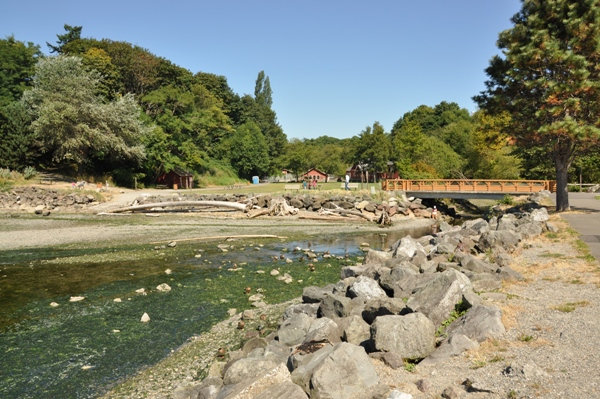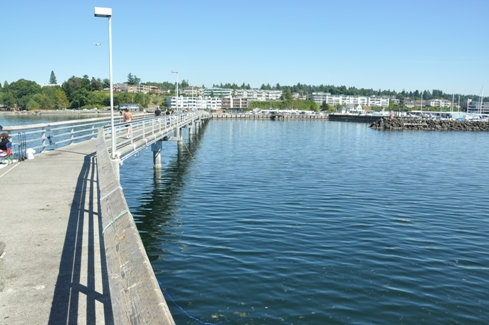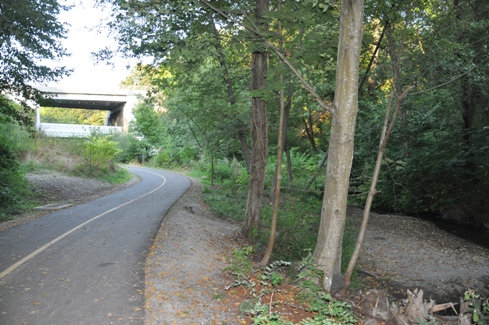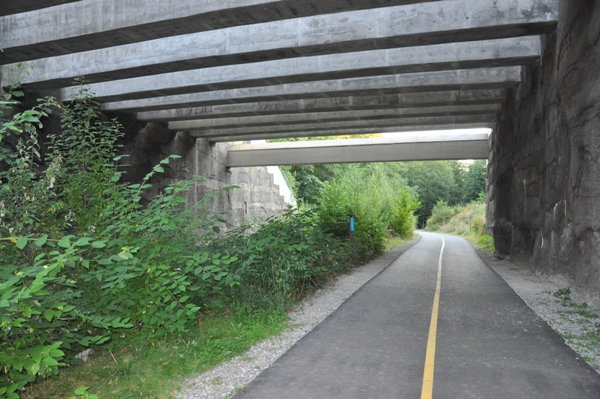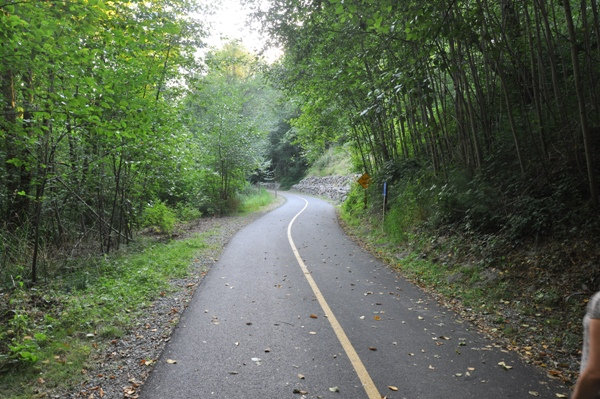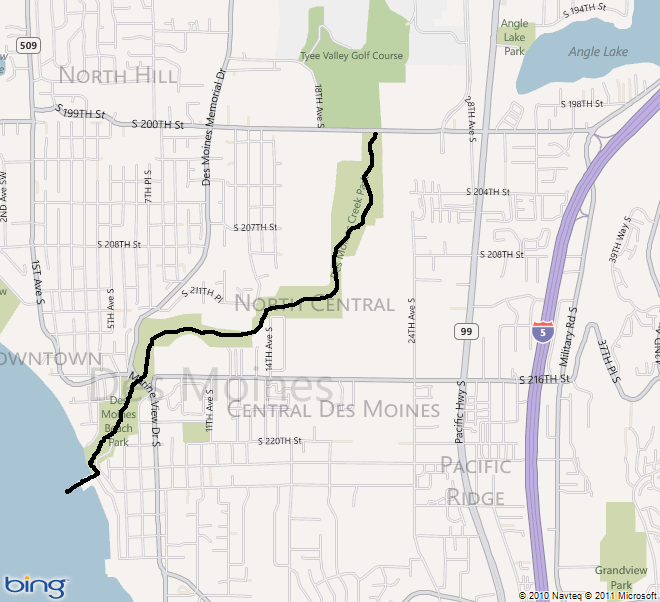 Des Moines Pier
Des Moines Marina
Out on the Des Moines Pier
Des Moines Beach Park
Des Moines Creek Trail
Des Moines Creek Trail
Marine View Drive overpass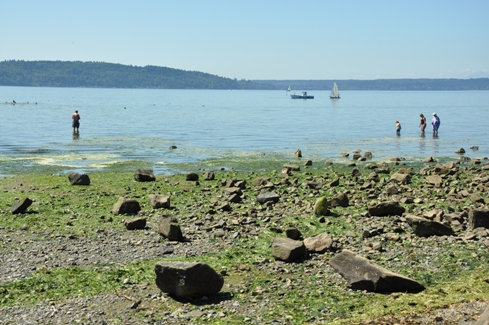 Rocky beach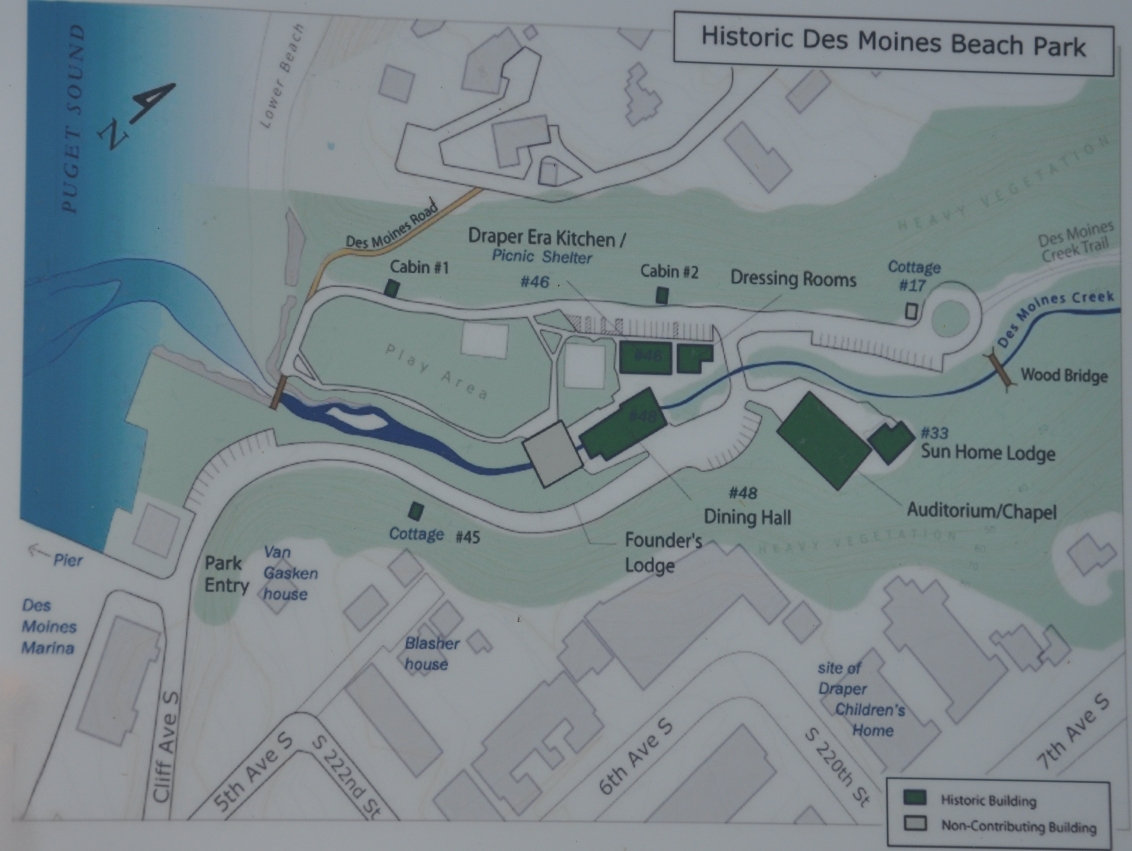 Sailboats and the Olympic Mountains
Boats leaving the Marina
Black line is the approximate route of the 2 mile trail
Below: Map of the Historic Des Moines Beach Park