www.willhiteweb.com - Hiking, Climbing and Travel
Dash Point State Park
Dash Point State Park in Federal Way is a close destination for thousands of suburbanites. Dash Point consists of 398 acres including 3,301 feet of saltwater shoreline on Puget Sound. The beach is very flat and can be 1,000 feet wide at low tide. Available activities include camping, beachcombing, hiking, biking, fishing, swimming, bird watching, windsurfing, skim boarding and wildlife viewing. Most of the hiking trails are near the beach and the campground but as you reach the back end of the park, you'll find the local mountain bike trails that seem to go everywhere. You can hike the main trails and the mountain bike trails. There are several back end entrances to the hiking trails from nearby neighborhoods.
From I-5 : Exit at the 320th St.exit (exit #143). Take 320th St. west approximately four miles. When 320th St. ends at a T-intersection, make a right onto 47th St. When 47th St. ends at a T-intersection, turn left onto Hwy. 509/ Dash Point Rd. Drive about two miles to the park. (West side of street is the campground side, and east side is the day-use area.)

Summer: 8 a.m. to dusk. Winter: 8 a.m. to dusk.
Camping: check-in time, 2:30 p.m. Check-out time, 1 p.m.
The park has 114 tent spaces, 27 utility spaces, one dump station, four restrooms and six showers.
Directions and Info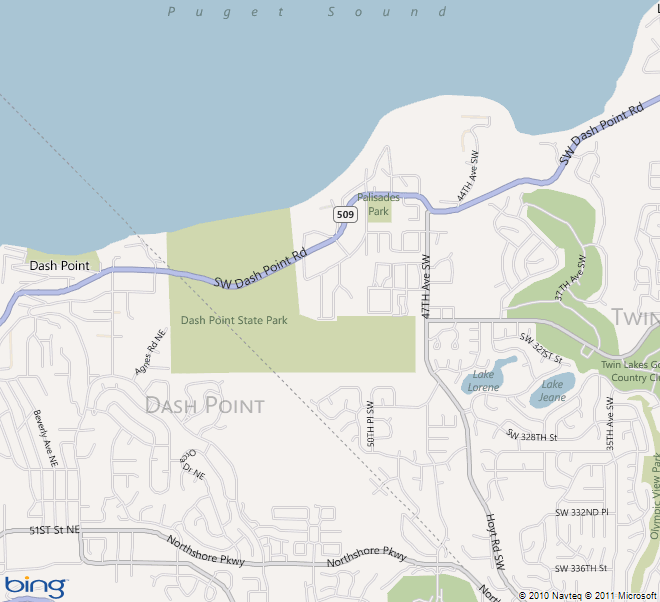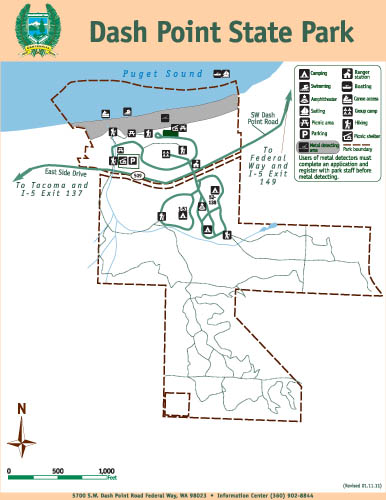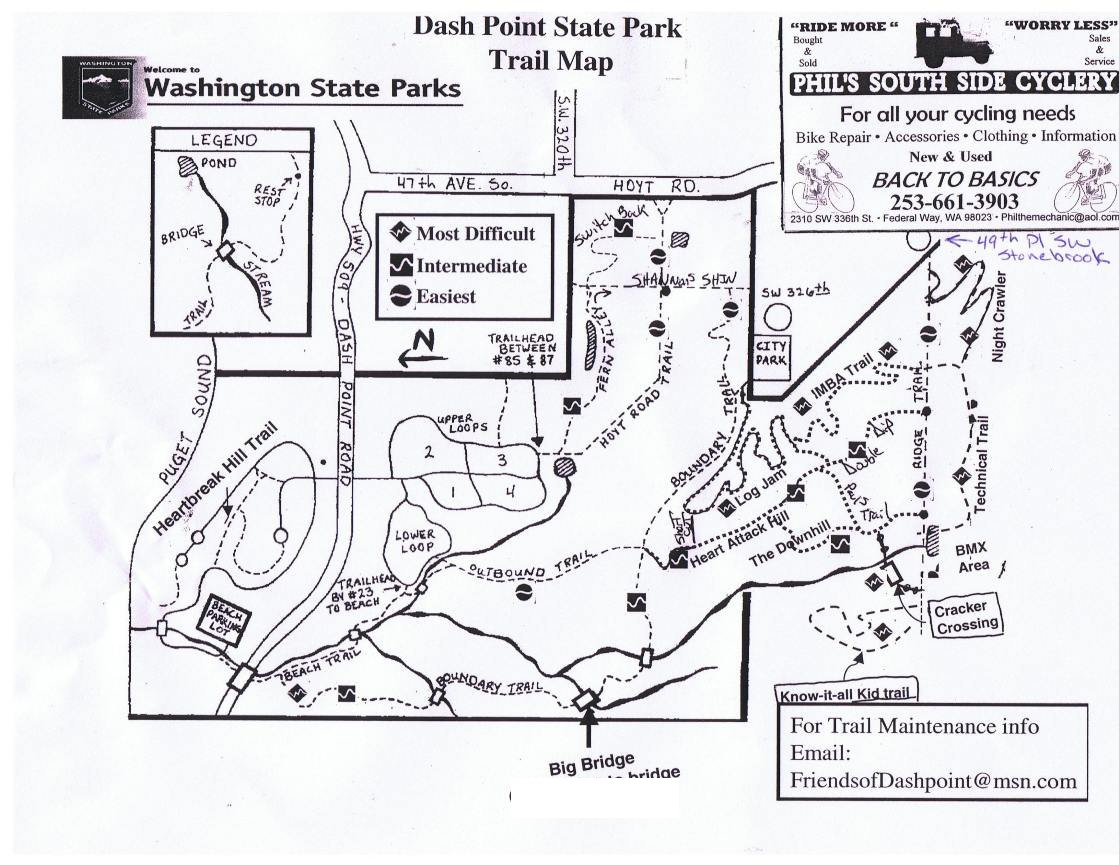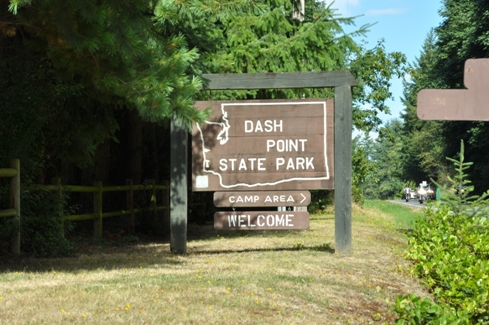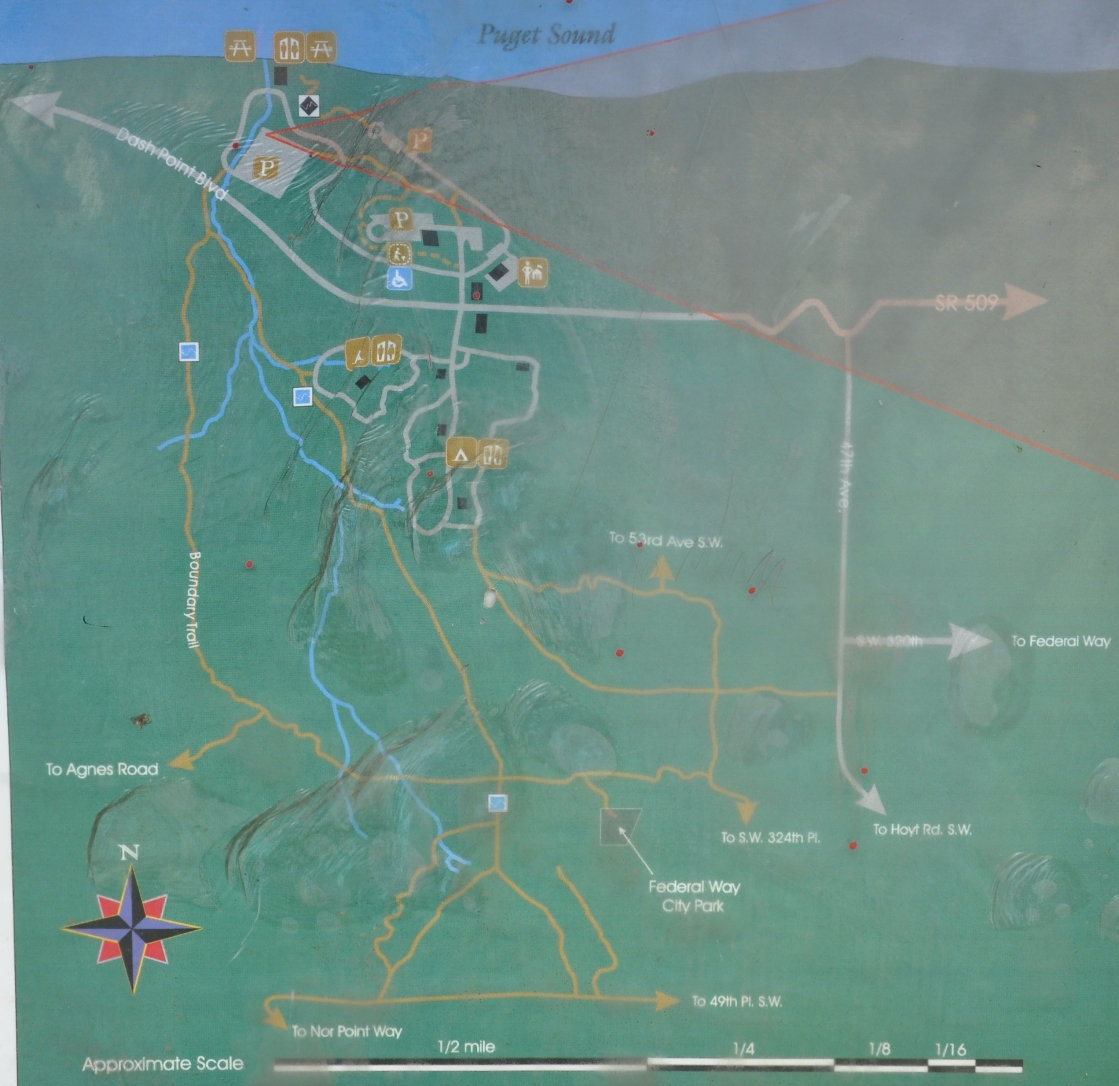 Left: Street Map to Dash Point State Park
Above: State Park Map showing roads and trails
Below: More detailed trail map
Bottom: Map made by the local Mountain Bike Community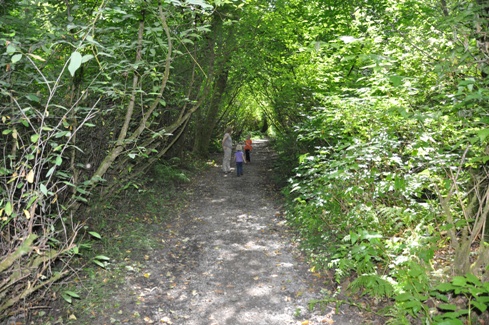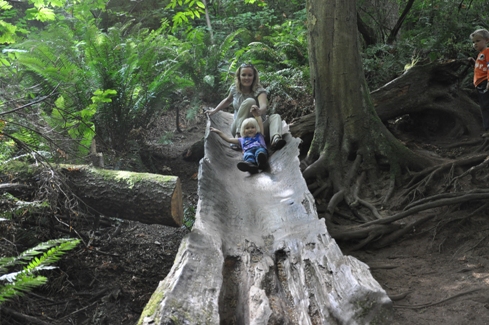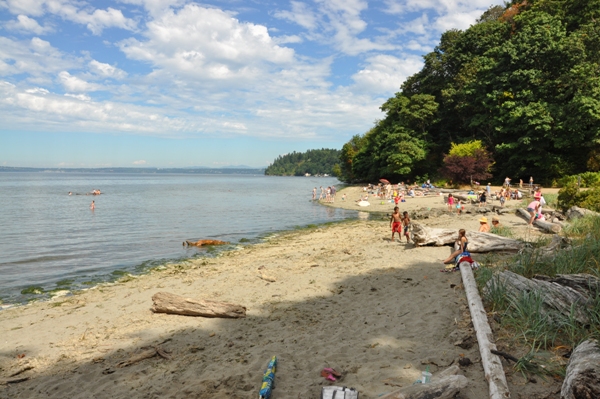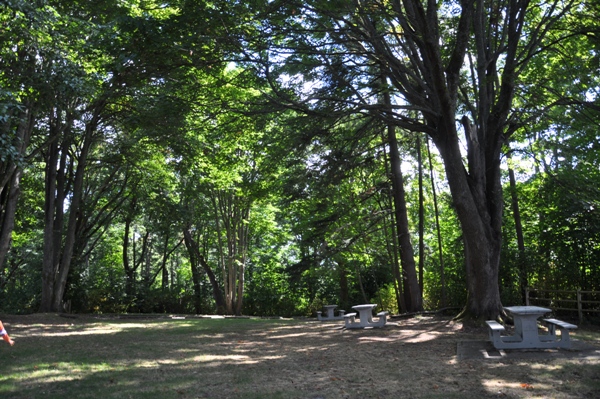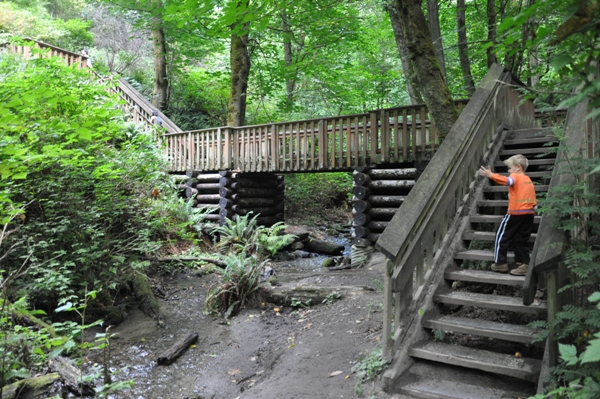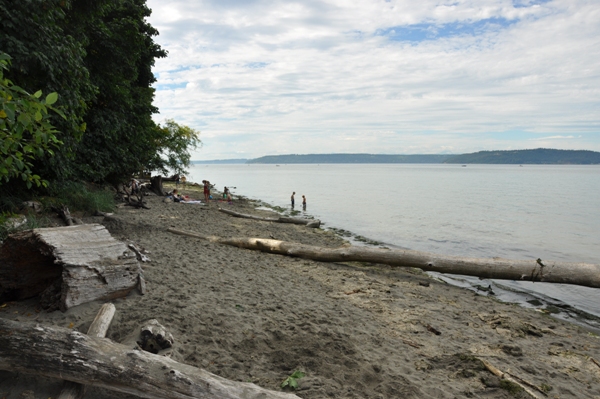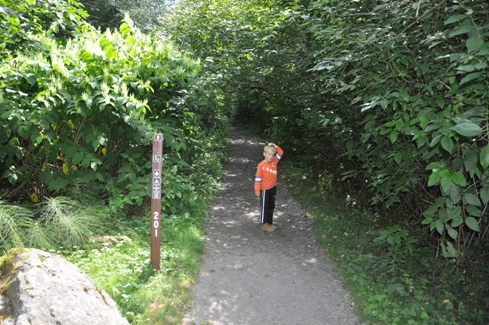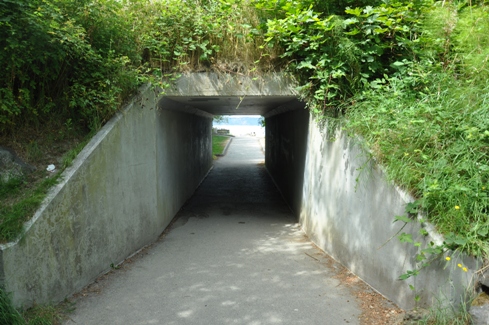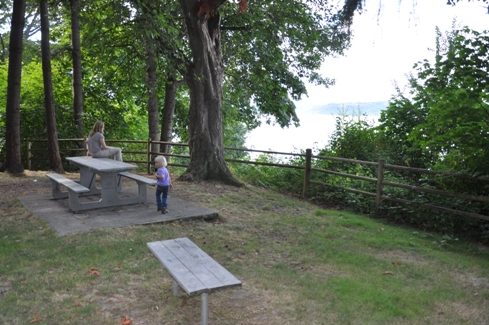 State Park sign off Highway 509
Boundary Trail sign
Dash Point State Park beach with tide up
Dash Point State Park beach with tide up
Big bridge on the hiking trails
The tunnel in route between the parking area and the beach
Log slide off the Boundary Trail
Picnic area
Hiking the trails
The old overlook is overgrowing with trees