www.willhiteweb.com - Hiking, Climbing and Travel
Camp Long, Seattle
One of the most diverse little parks in Seattle is Camp Long. Along with all the regular park stuff, there are 10 small rustic cabins for rent….in one of the most densely populated areas in the state! Camp Long is only 68 acres but has over 2 miles of trails. The forest trails aren't particular scenic but they are good for keeping the kids in shape during the winter. The most interesting feature of the park is Schurman Rock. The rock is a man made climbing structure with many routes to choose from. Most of the rock is geared to beginners and kids. There is also a "glacier", something designed to practice repelling and steep slopes. A local college as erected a Challenge Course as well. At the entrance to Camp Long is the Environmental Learning Center, where staff is on hand to discuss all the programs that are offered.
There are basically two loops as the map shows. Both are good gravel trails that traverse the hillside between the camp and the West Seattle golf course. An additional loop called the Animal Tracks Nature Trail can be done as well.
Trails:
From I-5, take the West Seattle Bridge. At the first light, turn left on 35th Avenue SW. Go 8/10 of a mile to Dawson St. Take a left on Dawson and you will enter the park. Open Tuesdays to Sundays 10-6
Access: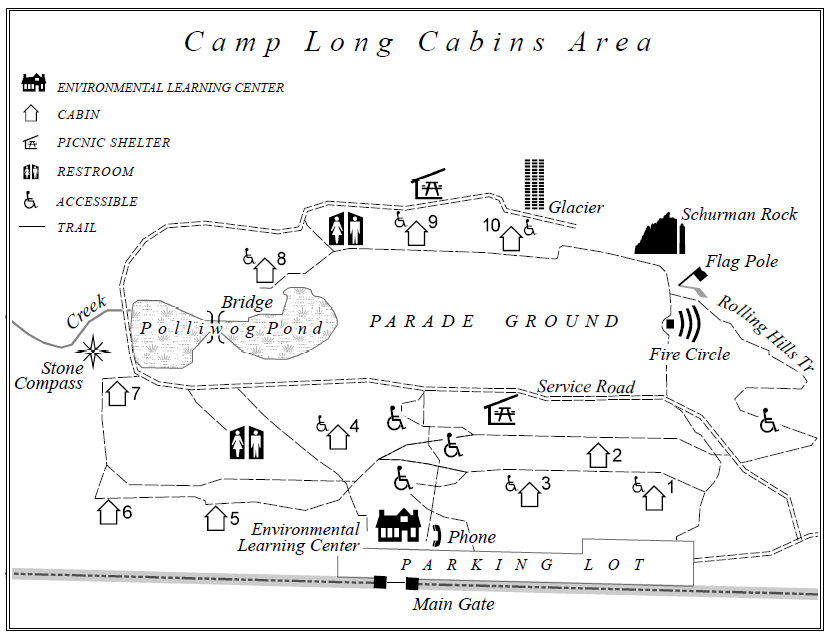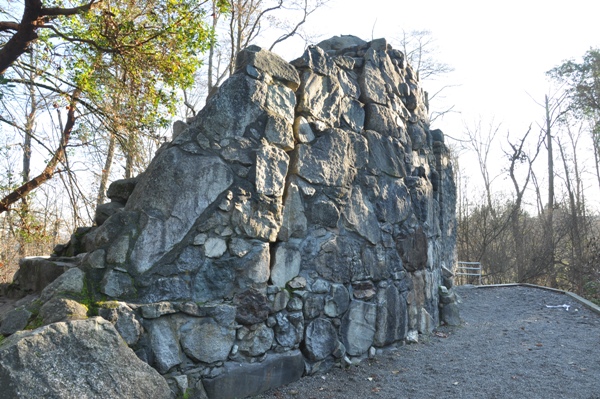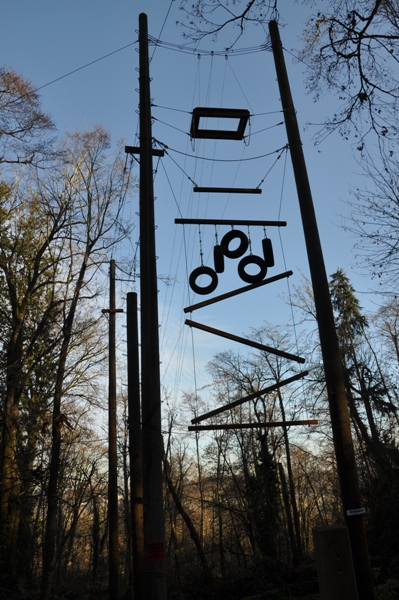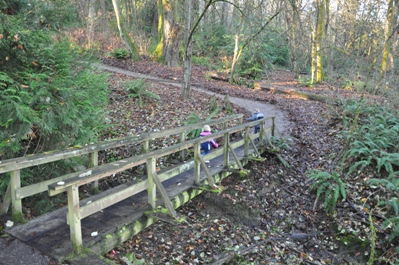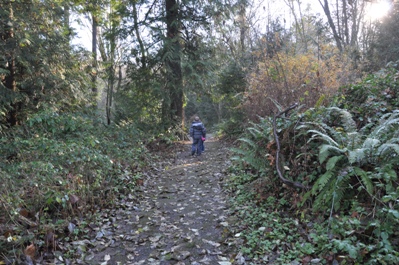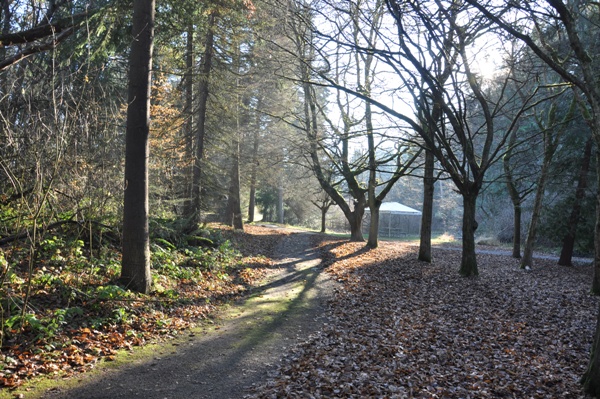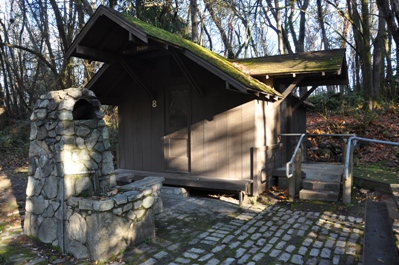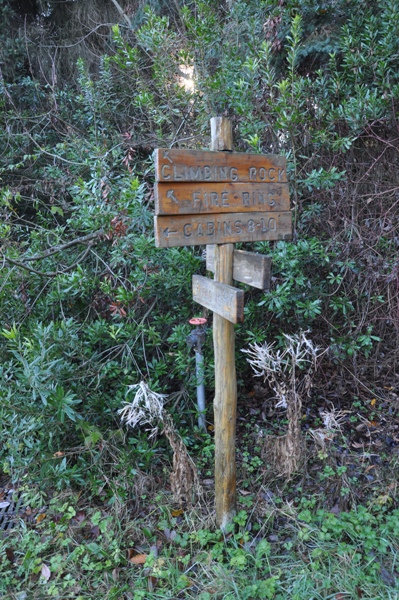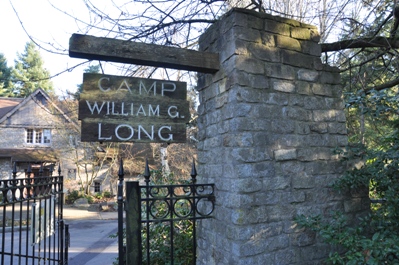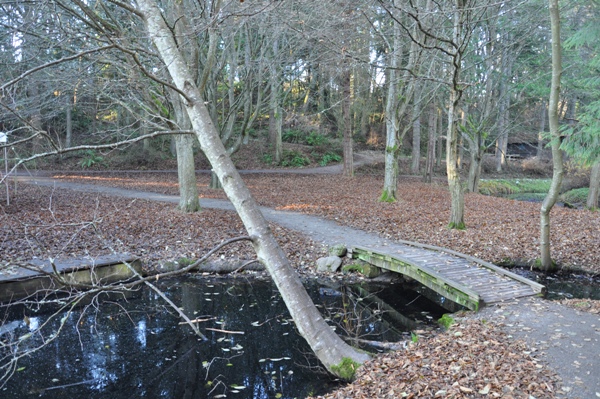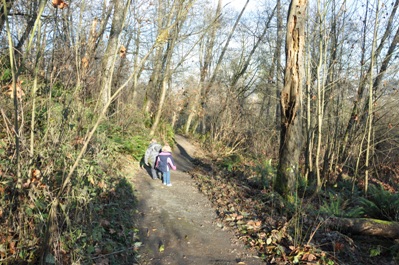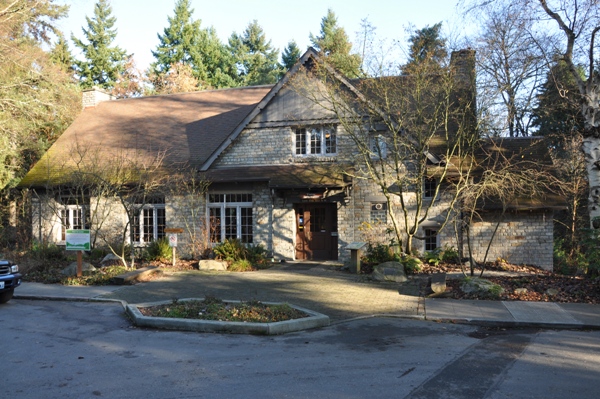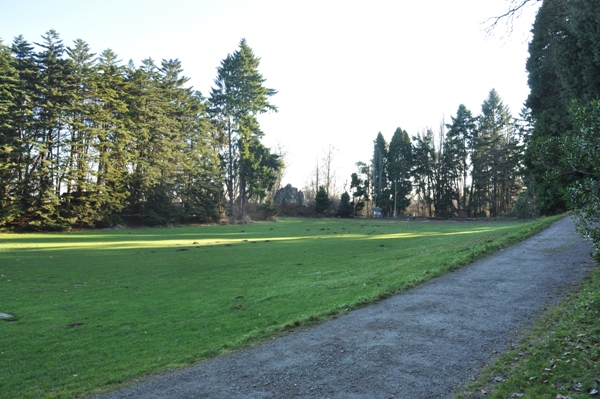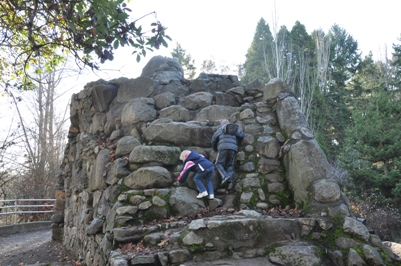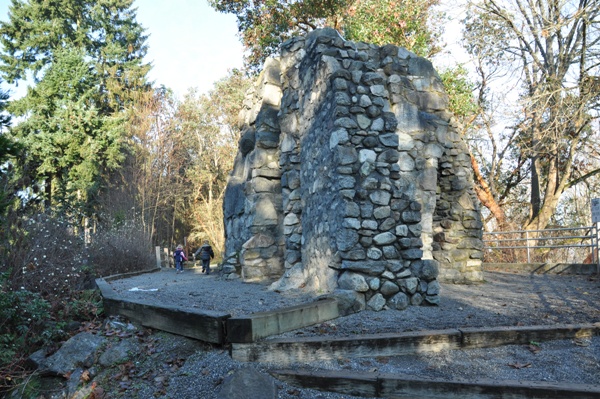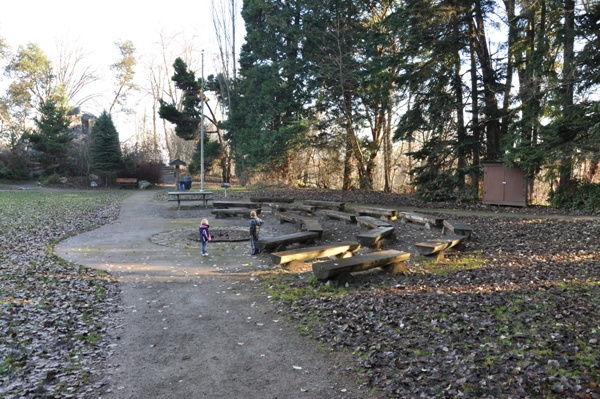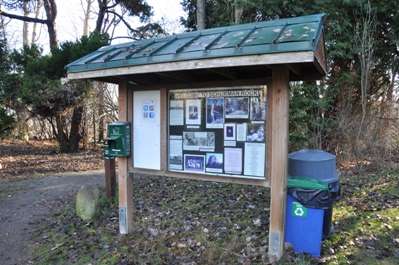 Fire Pit at the end of the Parade Ground
Information
Schurman Rock
Schurman Rock easy access up
Camp Long Entrance
Camp Long was once a little used corner of the West Seattle Golf Course. In 1937 Seattle Park Board member, Archie Phelps, Judge William Long, Ben Evans of the Seattle Park Department and Clark Schurman, well known Scout leader, expert mountaineer and wilderness camp developer, embarked on a mission. They wanted to acquire and develop this land to make it into a place for organized scouting groups to learn camping skills. They were joined by a committee of representatives of youth groups, City Council members, other concerned citizens and supportive agencies and councils. Together they worked hard to create Camp Long and protect its natural beauty.
Schurman Rock was a major attraction at Camp Long, designed by Clark Schurman. His dream was to build a human-made mountain incorporating every potential rock climbing problem into its design. He took a winter to make a clay model of the rock. It took 2 years to complete the 20 foot high, erratically shaped climbing rock. Schurman called it Monitor Rock after its intended purpose to "warn, remind, advise and instruct." After Schurman's death in 1955 the rock was renamed "Schurman Rock" to honor Clark Schurman's contribution to Camp Long and mountaineering.
History of Camp Long
Challenge Course
Schurman Rock
Camp Long trails
Camp Long trails
Camp Long trails
Environmental Learning Center
Walking through Camp Long
Camp Long Parade Ground
Sign
Cabin
Polliwog Pond