Once the site of a fire lookout, Yamsay Mountain now is a forgotten highpoint in an out of the way section of Oregon. But, there are a few people searching for it's summit. Mainly prominence peakbaggers. With 3181 feet of prominence, it ranks #14 on Oregon's Prominence list. It also makes a listing on the 100 highest peaks in Oregon list. I actually met someone hiking this peak who was climbing all the "old fire lookouts" list which I've never actually seen but he'd been up 800 or so.
The trail is an old road to the summit. This sounds easy enough but the road is full of berms and covered in fallen trees. A lot of trees! Pray the forest service or someone someday fixes this because I was hating it...although I was carrying my heavy son in the scorching heat of the day. There are occasionally side trails going around the worst part of the tree fall. Note the switchbacks on the way up, you can cut a few on your way back. On top are the concrete abutments of the long gone lookout tower.
Access:
Yamsay Mountain
Distance: 3.6 miles
Elevation Gain: 1,700 feet
Summit Elevation: 8,196 feet
Access rating: Level 2
The Route:
www.WillhiteWeb.com: Your online resource for hiking, climbing and travel
There are several ways to Yamsay but you will need a Oregon Atlas. From Bend, take Highway 97 south to the Silver Lake junction shown as "military crossing road" on my map. Go east until FSR 49. Go right (toward Jackson Creek Campground) to FSR 4972, just past the campground. Follow 4972 for 1.5 miles to another left on FSR 4973. It may have a sign for Yamsey. Follow the road 3.8 miles to the end and trailhead. The approach from the south on Williamson River Road is good as well as the north on Silver Lake Road.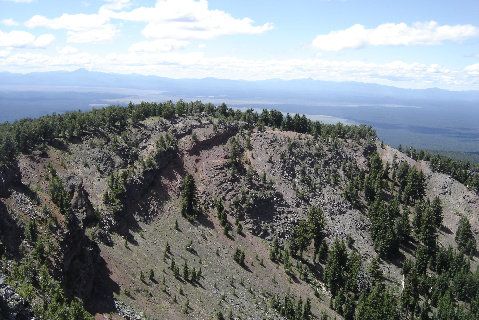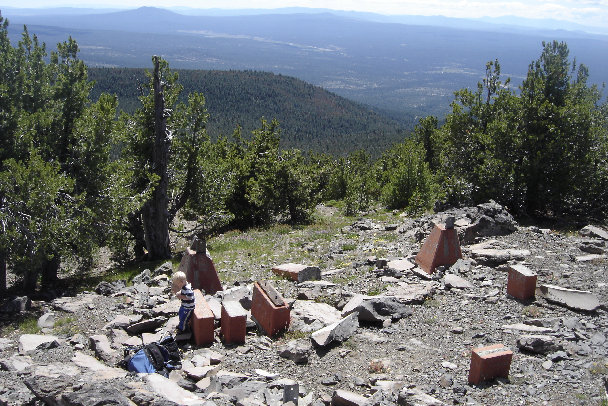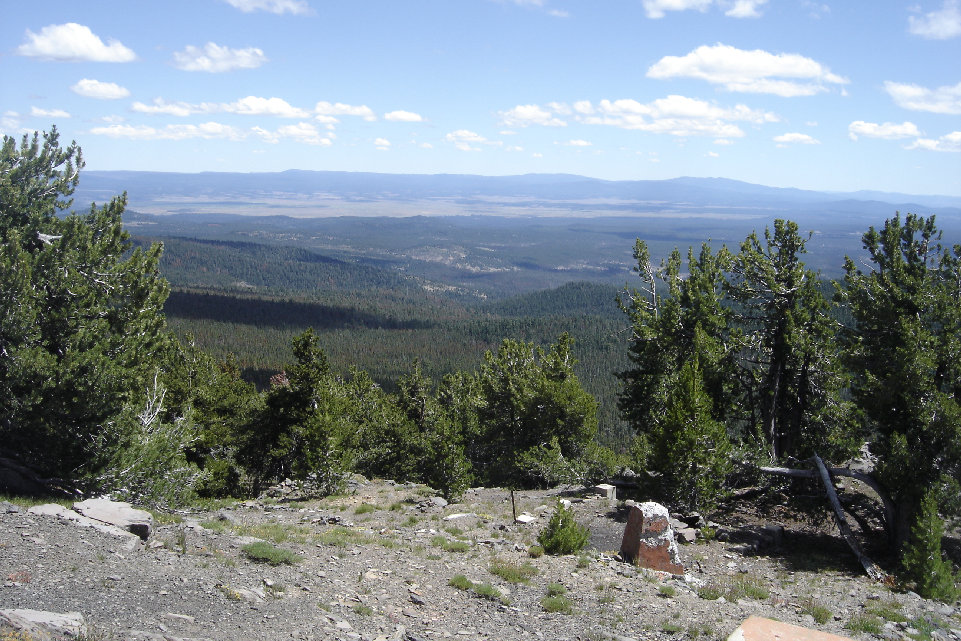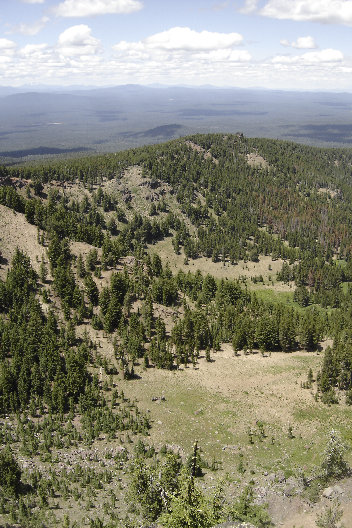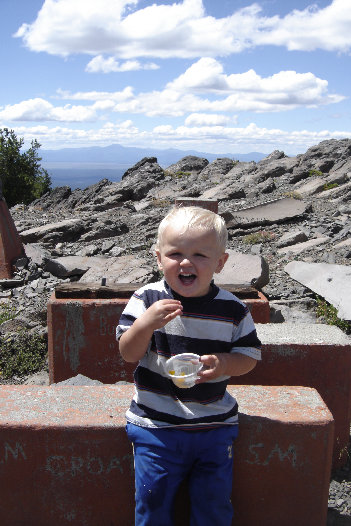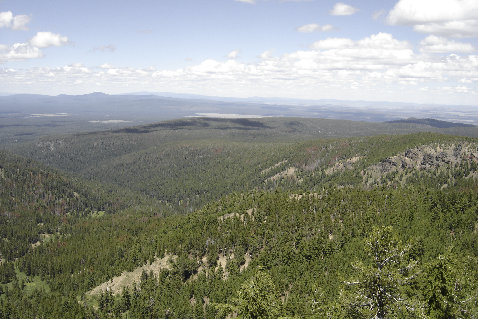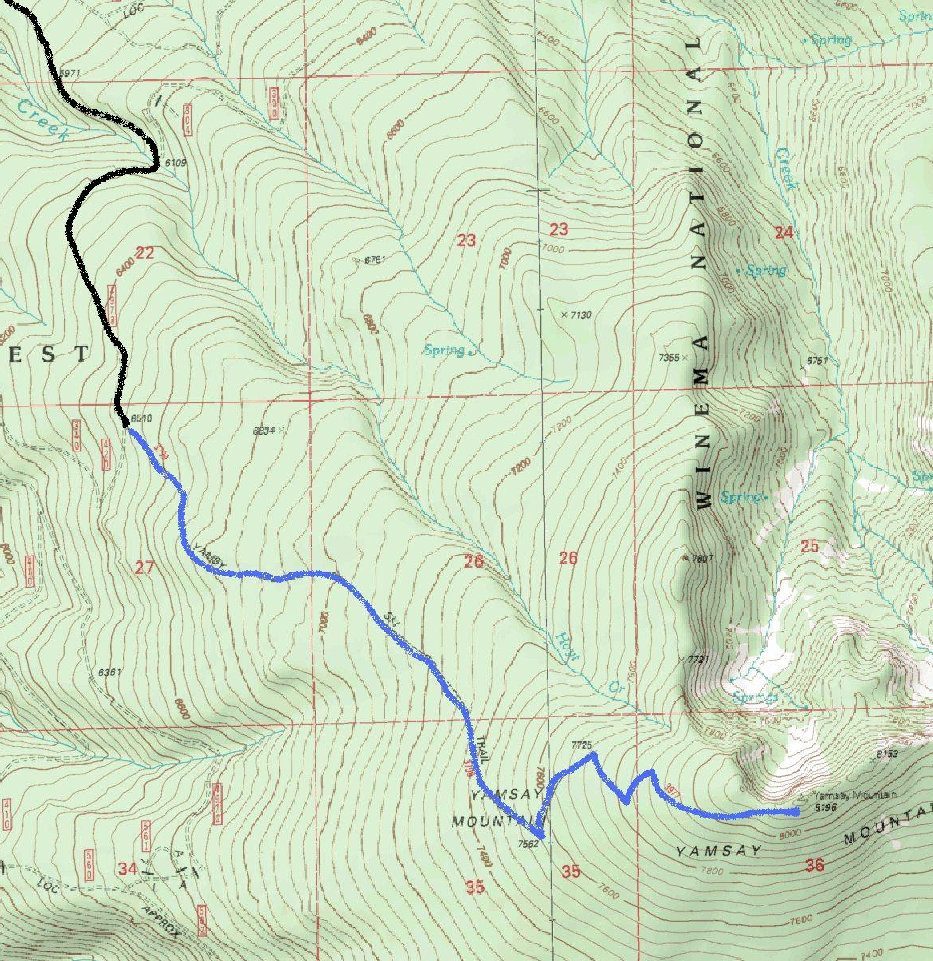 View of the crater
Concrete abutments
Lunch
Views south of Yamsay
Views from Yamsay Mountain
Views from Yamsay Mountain