If your visiting Klamath Falls, Swan Lake Point is a possibility. Don't go too far out of your way for this one. This mountain top is desired by prominence peakbaggers and the occasional hunter. The views are decent, the surrounding forests are nice for camping but that's about it.
Access:
Swan Lake Point
Distance: Drive-up
Elevation Gain: Drive-up
Summit Elevation: 7,260 feet
Access rating: Level 2
www.WillhiteWeb.com: Your online resource for hiking, climbing and travel
Take route 140 east out of Klamath Falls to Squaw Flat Road. Go north on it as it becomes road 22. Follow along closely with your map. The left turn onto "NFD 9718", it wasn't signed when I was there. This road will climb to near the summit but side roads are sometimes look as good as the main road. Near the road highpoint, "NFD 740" goes left to the top. There may be a sign saying "Mile 15" at that junction. This last road might be bumpy for a regular car but it wouldn't be a long walk.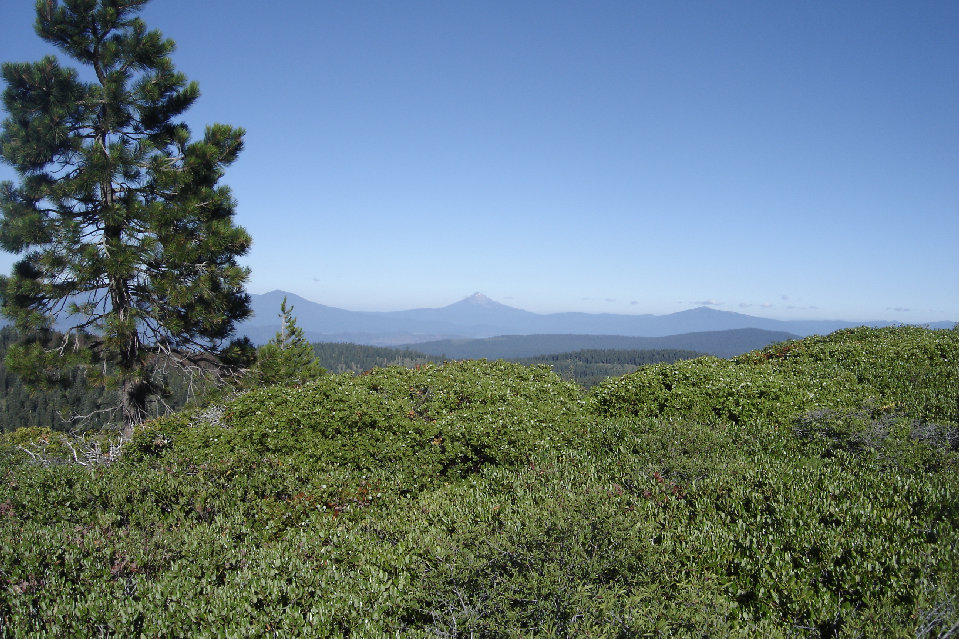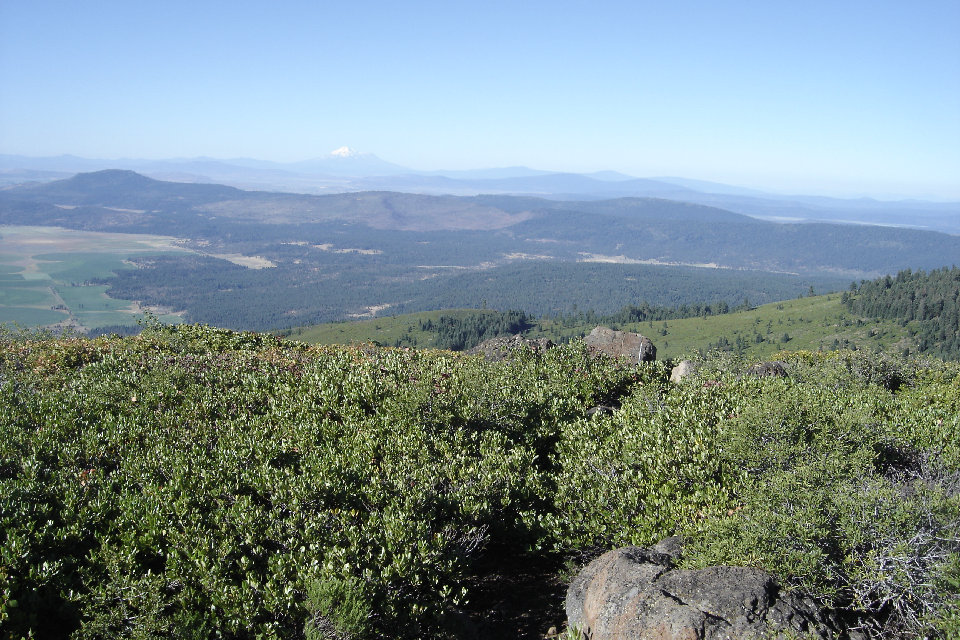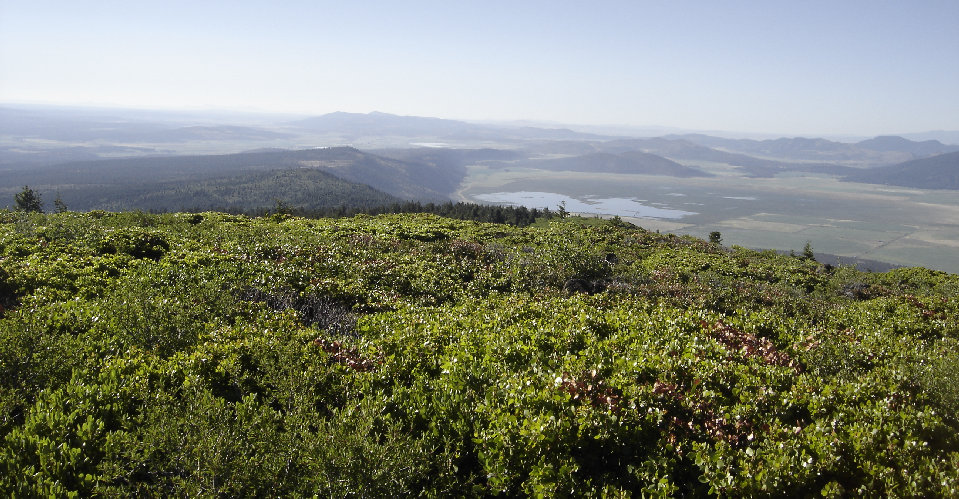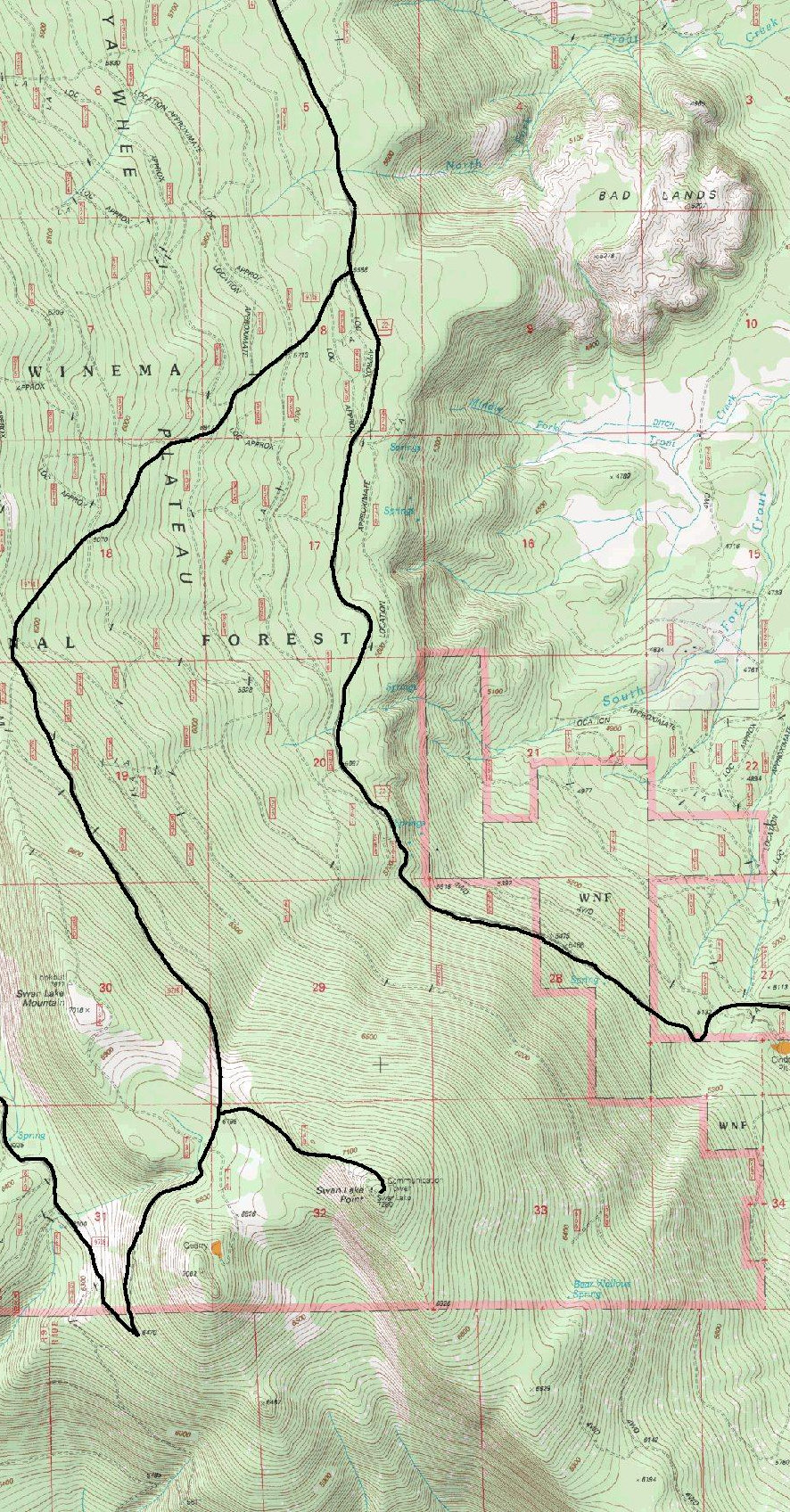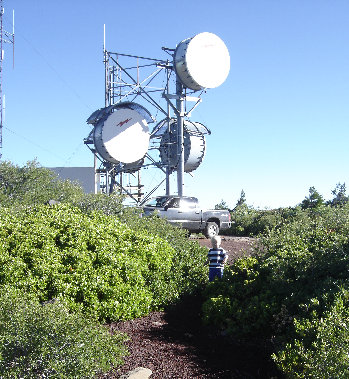 I believe this is looking SW to Mt. Shasta
Views from Swan Lake Point
Views west to the Cascades
Summit communicaton structure