The highest peak northwest of Portland in Oregon's Coast Range is Saddle Mountain. There is easy access, a trail to the summit, camping at the trailhead and a 360 degree summit view. On a good day, you see the Pacific Ocean only 15 miles away. Far to the east are all the Cascade volcanoes.... Rainier, St. Helens, Adams, Hood and Jefferson. Not bad for a peak with such low elevation. For the list chasers, Saddle Mountain is a 2,000+ prominence peak as well as the county highpoint for Clatsop county. This peak is open year round although the flowers in May/June make it very popular to hike then.
Follow the trail to the top. Most of the hike is in the forest but the summit area is actually quite open thanks to the rocky basalt. If your not from the northwest, bring some extra clothing, the summit area could be quite wet and windy compared to the trailhead. (Locals are use to being wet and miserable).
Access:
Saddle Mountain
Distance: 2.5 miles
Elevation Gain: 1,700 feet
Summit Elevation: 3,283 feet
Access: Paved
The Route:
Oregon Sights & Attractions
Take Highway 26 west from Portland for 66 miles to the Saddle Mountain State Park sign. Turn north onto the paved road for about 7 miles to the parking lot and trailhead.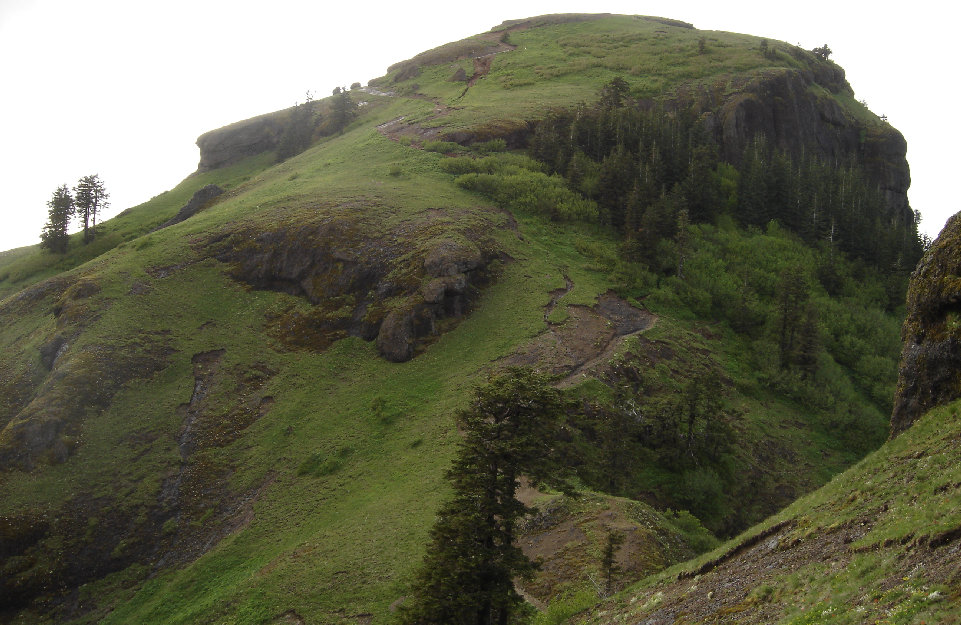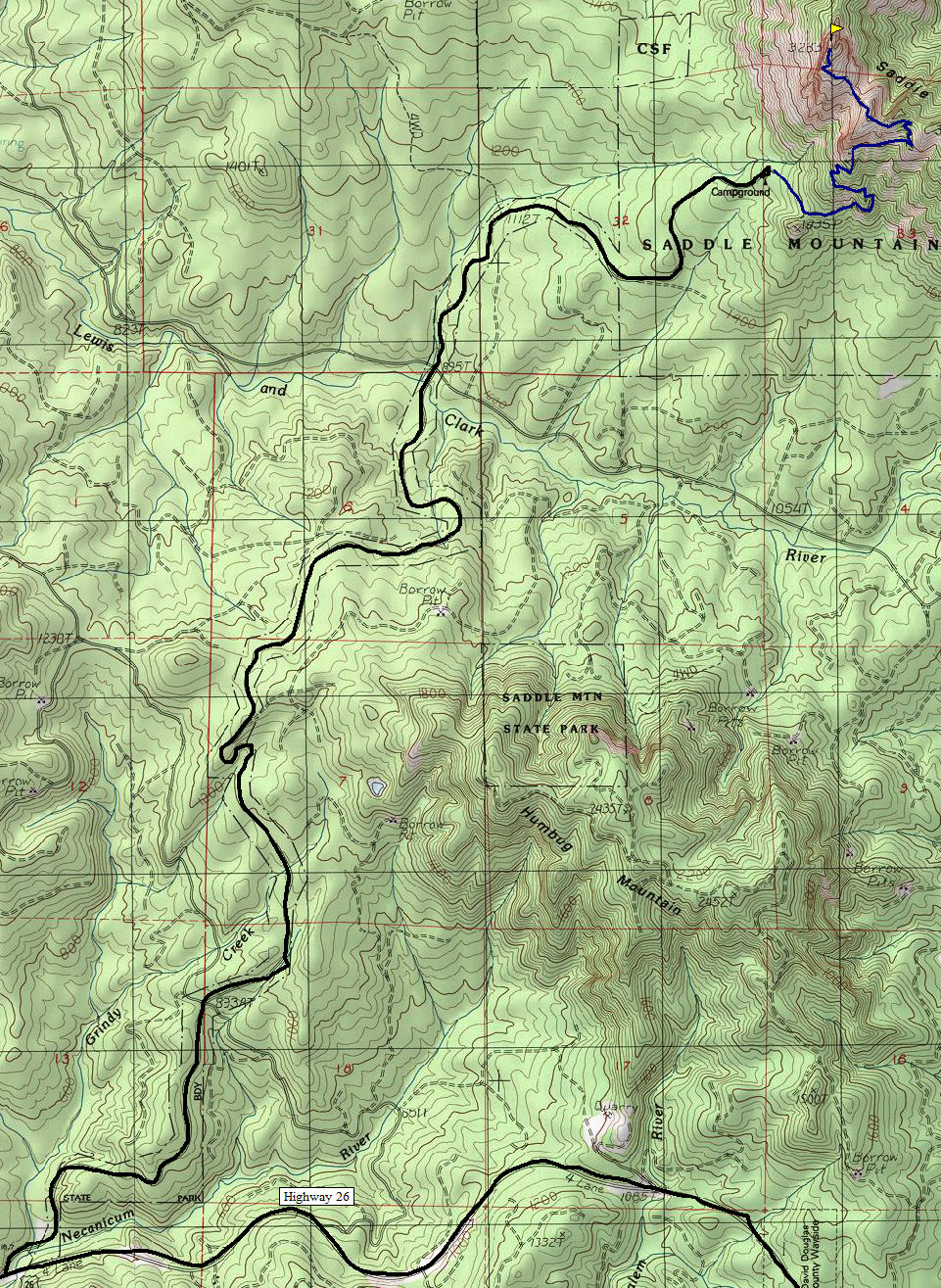 The final climb up to the summit of Saddle Mountain
On the summit
Summit area
Other summit
Views over the coastal range