You don't really need another Bald Mountain on your climbed list but if you like to see lookouts or climb prominence peaks, here it is. Bald Mountain has an active fire lookout on the summit, usually staffed by a private contractor. I'm under the impression they don't like visitors too much from the stories I hear. But, this is public land so just stay off the lookout building. At the summit, I was asked several questions from the staff high in the lookout before they lightened up...and even told me to open their cooler on their truck for a cold soda. I think the fact that I was carrying my 1 year old up there on my back softened them up. The views are not very good...especially since you probably won't get to go up the lookout.
Walk the road to the summit.
Access:
Bald Mountain
Distance: 1 mile
Elevation Gain: 600 feet
Summit Elevation: 7,393 feet
Access rating: Level 2
The Route:
www.WillhiteWeb.com: Your online resource for hiking, climbing and travel
From La Pine, head south on US 97 and turn left on highway 31. Follow your Gazetteer here, your looking for a turn-off to the right for Forest Road 2516 in around 15 miles. Follow Forest Road 2516 for 14 or so miles to a right turn with the Bald Mountain Road 036. Follow it to a switchback with a locked gate. Lots of parking there. You can also come from the south on the Silver Lake Road if you combine this with Yamsay Mountain.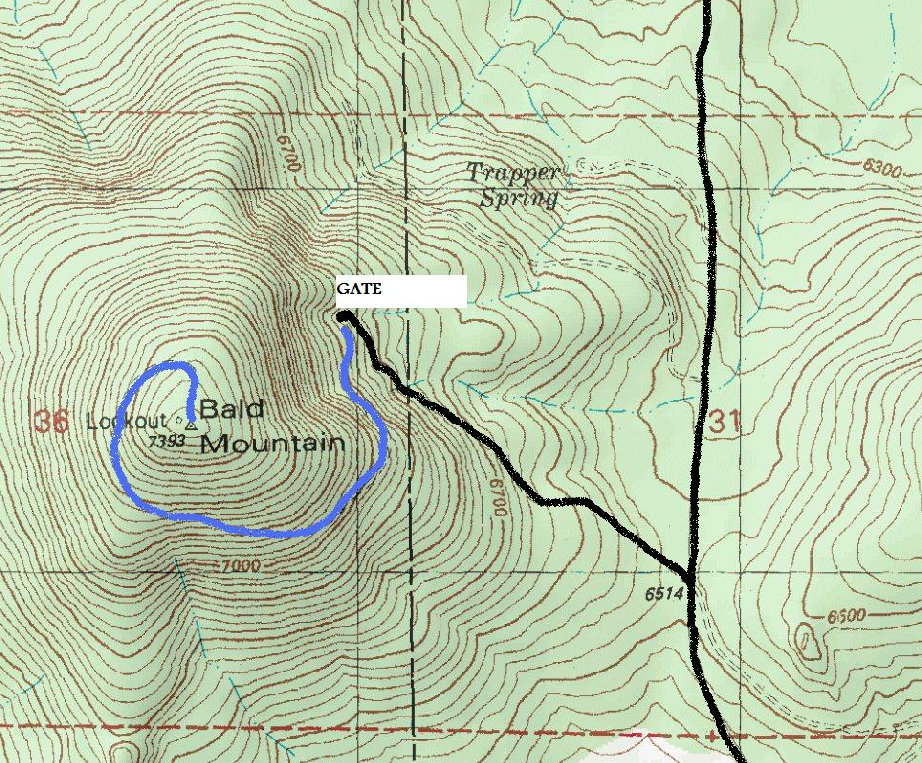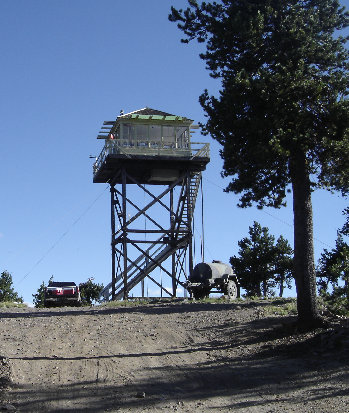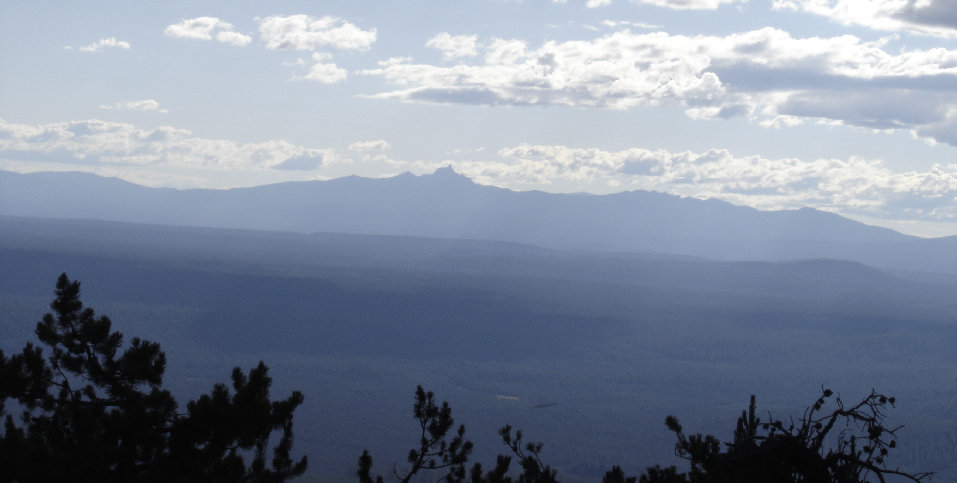 Bald Mountain Lookout
Views from the summit area
Views from the summit area