At the northern end of the Olympic National Forest, Mt. Muller is an excellent low-elevation hiking trail. It's got several features that make this hike worth the extra drive. Mainly, it is a loop trail that offers 12.7 miles of hiking without retracing a step. It's also a good early or late season hike as the summit elevation is only 3,748 feet. Muller could also be done as a snowshoe as well but depending on snow conditions, the distance is a bit long. Mount Muller is the 75th most prominent peak in Washington having over 2000 feet of prominence. Although a low peak, the views are excellent. Clear weather will give views to Mt. Olympus, the Bailey Range Peaks, Bogachiel Peaks. Possible views are also of northern Cascade peaks like Whitehorse, Three Fingers and Mt. Baker as well as Vancouver Island and the Strait of Juan de Fuca.

From Port Angeles, follow highway 101 west for 30 miles to near milepost 216. You'll be looking for a right turn onto a forest road. There is a sign just before letting you know the Mt. Muller trail is the next right. Follow the forest service road for a quarter mile to the trailhead parking area. A parking pass is required, there is a pay box. You can hike, bike or ride a horse to the summit.
Mount Muller
Distance: 5.3 miles
Elevation Gain: 3,600+ feet
Summit Elevation: 3,748 feet
Access rating: Level 1
www.WillhiteWeb.com: Your online resource for hiking, climbing and travel

Access:
Route:
There are two trails up from the trailhead above. The western one is 5.2 miles up while the eastern one is 7.5 up (see map). There are also other trails from forest roads on the north that can get you higher starts. I can only attest to the western side of the official trail. Given the snow and time during a January 1st climb, the shortest, most accessible and most direct was our route of choice. The trail is well maintained through a nice forest until you reach the ridge top where there is a 4 way intersection called Jims Junction. Turn right and follow the ridge for 2.3 miles to the summit. Along the way, there are small openings each named with a sign. The views are about as good from these openings as they are from the summit. The hike along the ridge has several hundred feet of ups and downs so be mentally ready. Apparently the best viewpoint is 0.2 miles east of the summit but I did not go there.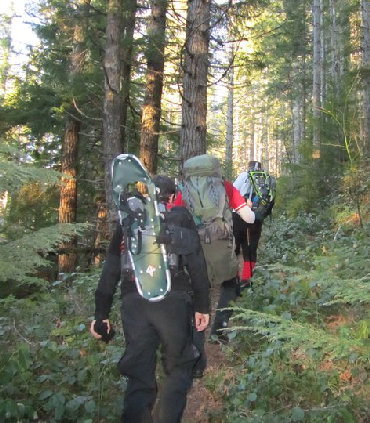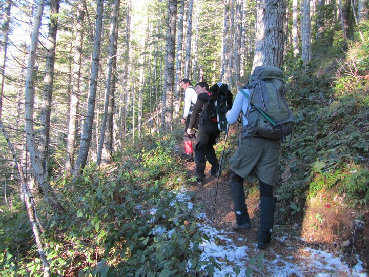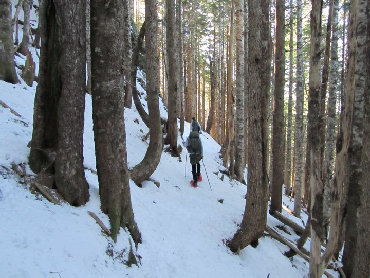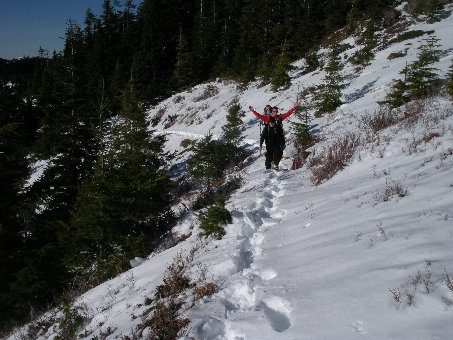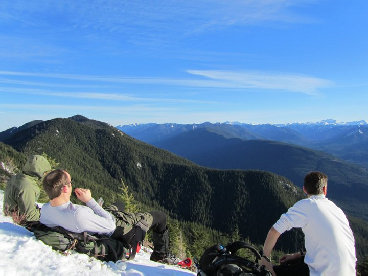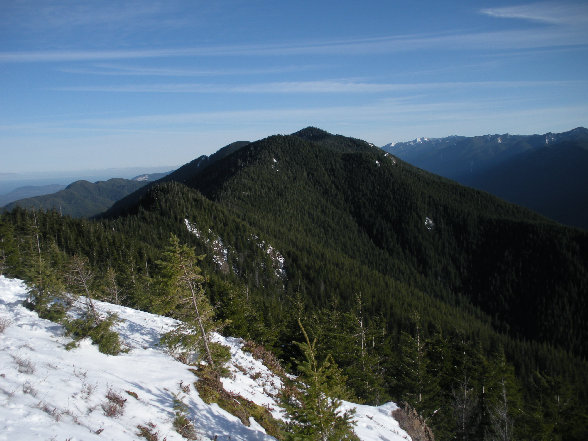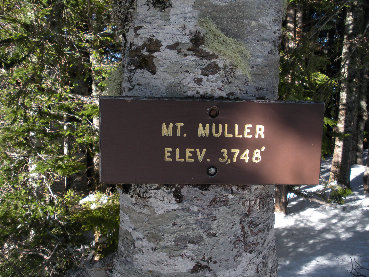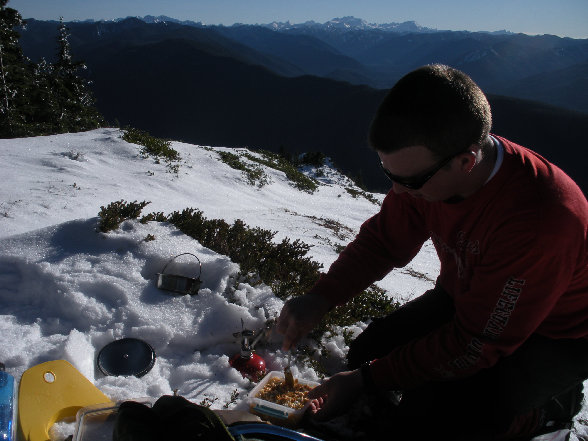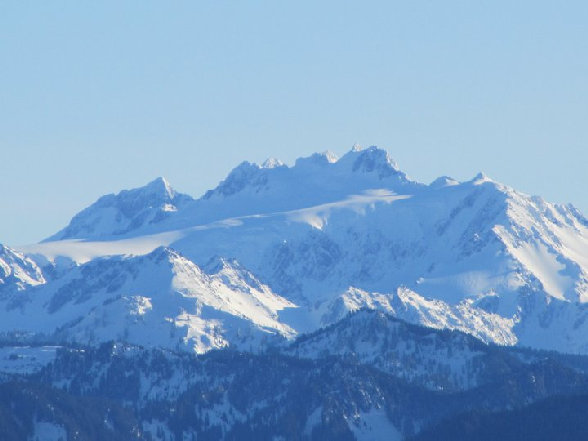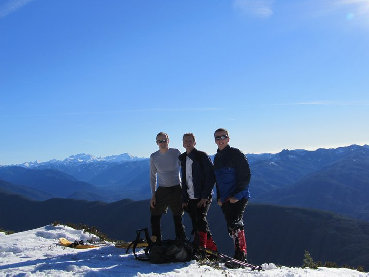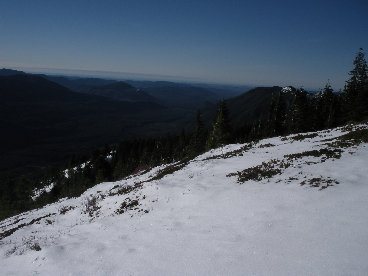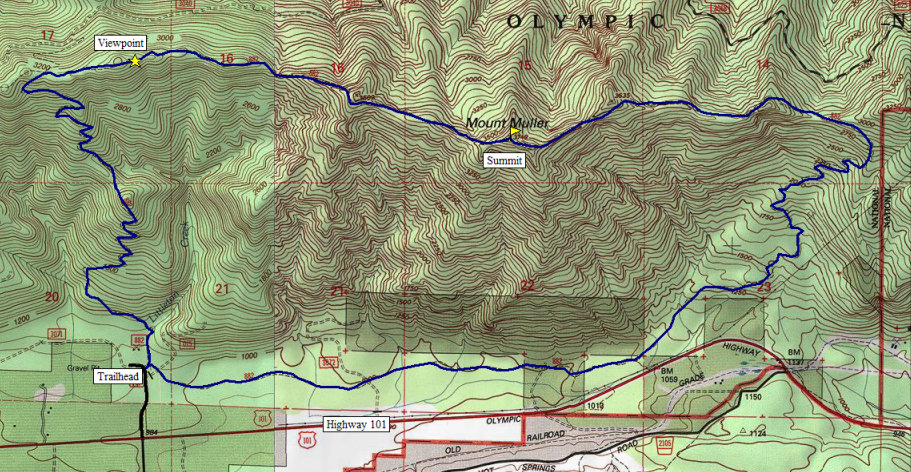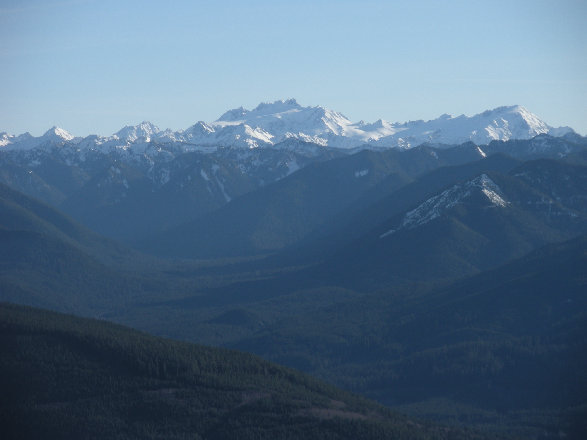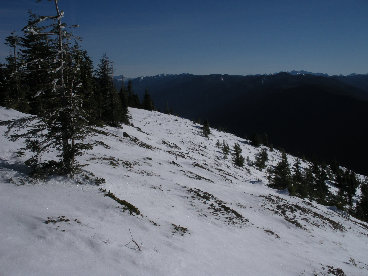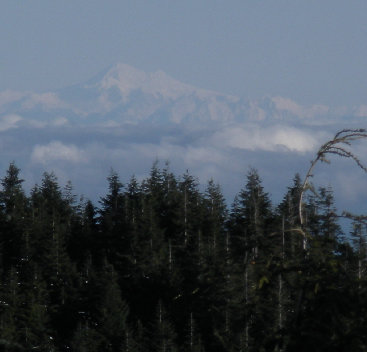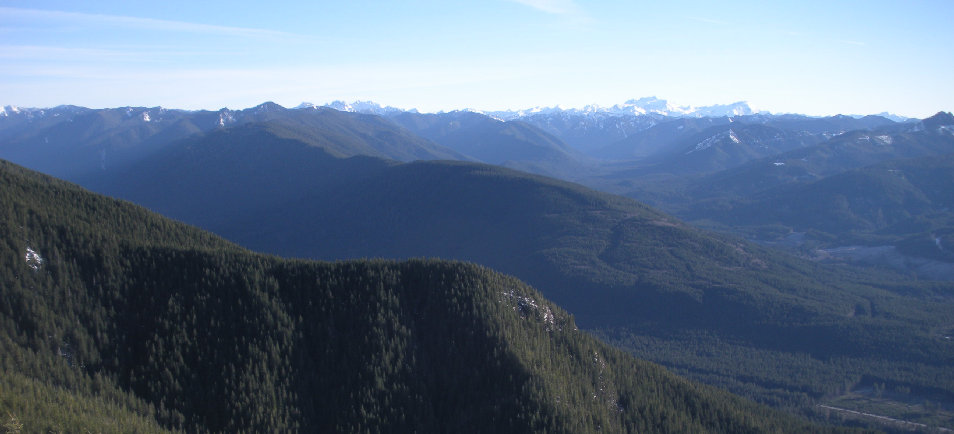 An opening in the forest
Mount Muller at the 3.2 mile mark
Starting up the trail
The first snow on the trail
Hitting snow before the ridgeline
Sitting along the ridge with Mount Muller there in the distance
Mount Muller from the 3.2 mile mark
Sign on the summit
Tim cooking up some lunch
Standing on the summit with Mt. Olympus in the distance
Mount Olympus
Looking west from the summit
Looking east from the summit
Mount Baker in the Cascades
Mount Olympus and Mount Tom with the Sol Duc Valley below
Strait of Juan de Fuca
Left is the Lake Crescent Valley, center is the Sol Duc Valley