WillhiteWeb.com - Hiking, Climbing and Travel
Baldy & Gray Wolf Ridge
These two mountains located in the so called rain shadow of the Olympic Mountains offer a nice day trip. The highpoint of Gray Wolf Ridge is the highpoint of Clallam County. To get there, you must hike over Baldy, so this is a double summit day.
Distance: 4 miles for Baldy + 2 more for Gray Wolf Combo
Summit Elevation: 6,808 & 7,218 feet
Elevation Gain: Both 5,500 feet or 3,400 for Baldy only
Access: Good Gravel
Route:
Access:
The trail follows the old road down to a creek crossing. About 200 yards past the creek, look for an unmarked trail on the right. This trail cuts off the 1.7 mile road switchback on the old road. Both routes lead to a sharp curve at 3550 feet on the old road where a ridge drops. The unmarked "Maynard Burn Trail" goes up this ridge to about 5400 feet.
Leave the trail once in open county and head over to the summit of Baldy. From the summit, the route to Gray Wolf Ridge requires dropping down 600 feet, following a long open ridge, then up to the highest point of Gray Wolf Ridge. The entire route is scenic and an enjoyable walk.
On Highway 101 east of Sequim and just east of Sequim Bay State Park, turn south on Louella Road road. Drive one mile to a T intersection. Turn left onto Palo Alto Road. Follow Palo Alto for four to six miles until you come to a gravel road signed "Dungeness Forks Campground" and turn right (onto FR 2880). In a mile is the campground and further is a junction with FR 2870. Stay left at this junction. At the next junction in a few miles, turn right on FR 2860 and drive it several miles to a final junction. Left is the Dungeness Trail in 2 miles, right is 2860-120. Take the right going 2 miles to the end.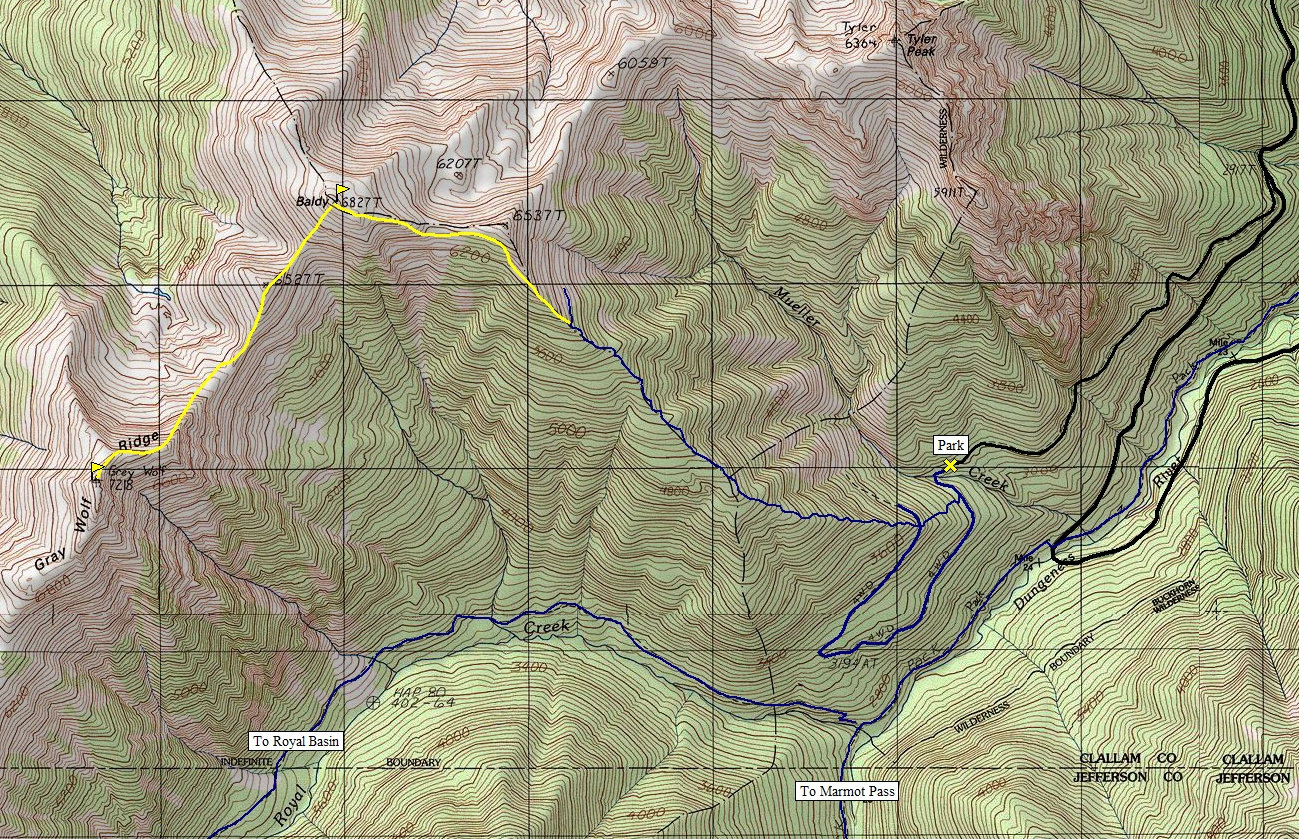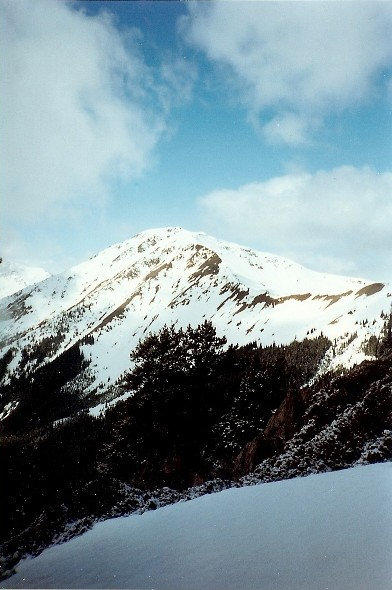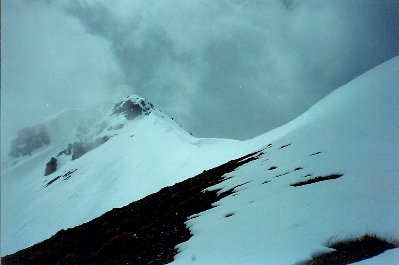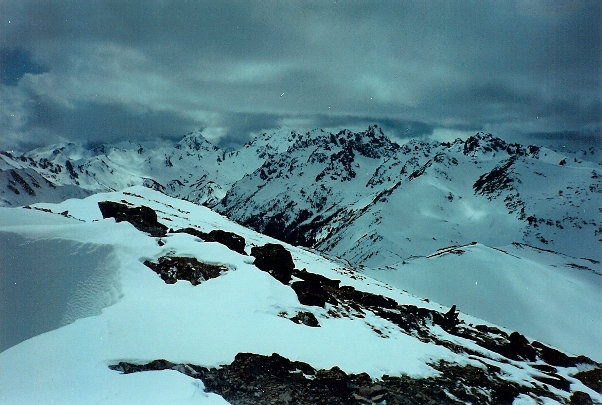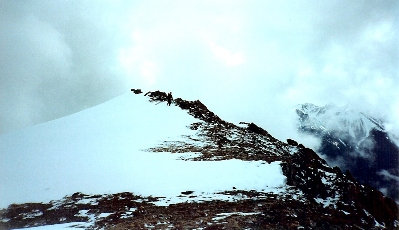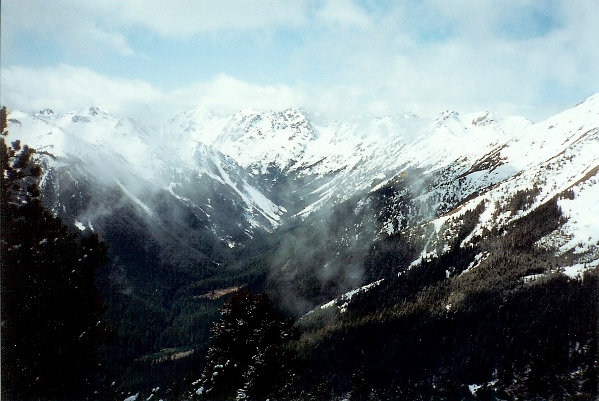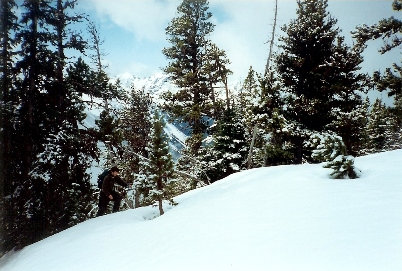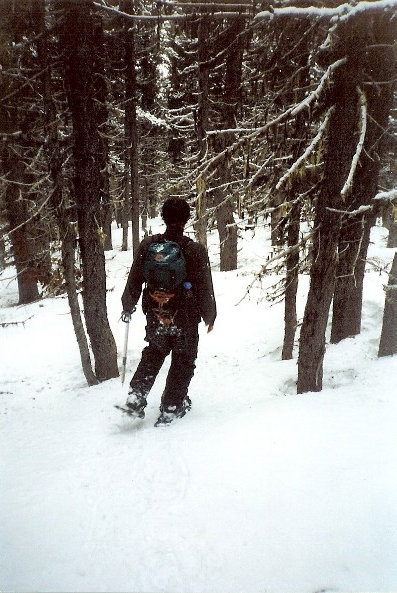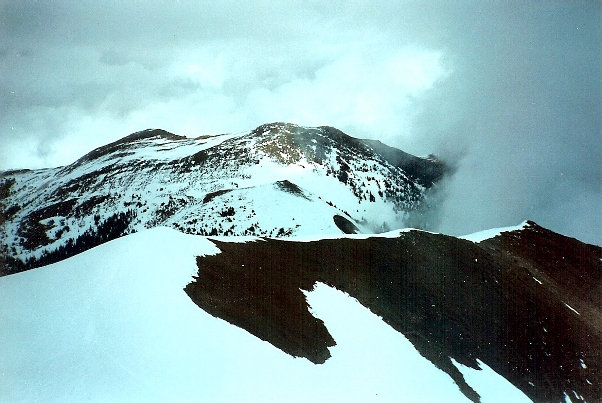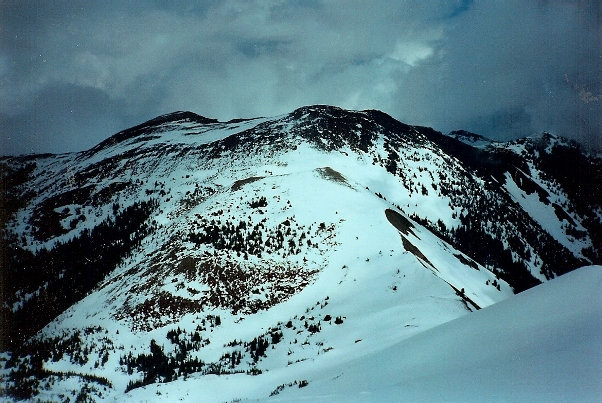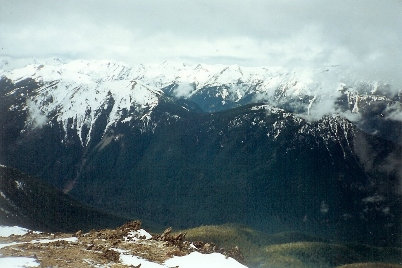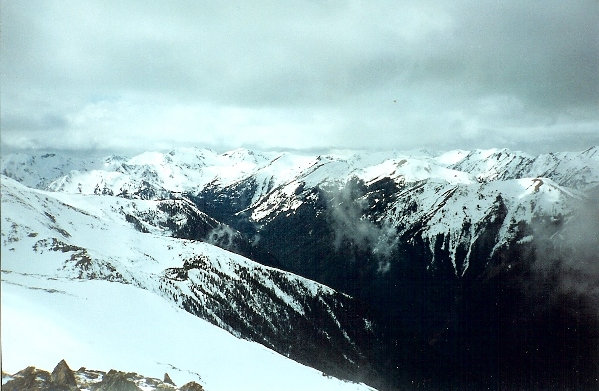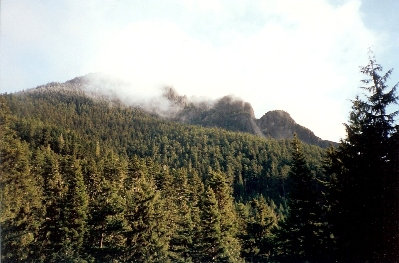 Royal Basin from Baldy
Snowshoeing up Baldy
Going down
Gray Wolf Ridge
Baldy
Final section for Gray Wolf Ridge
Looking down on the false summit of Baldy
Baldy from saddle with Gray Wolf Ridge
Tyler Peak from the trailhead
Views from Gray Wolf Ridge
Olympic Views
Views from Baldy