Take Highway 101 to Penny Creek Road about 1 mile S of the Quilcene ranger station. Follow it through a rock quarry and reach a fork at 1.4 miles. Stay left on Big Quilcene River Road which narrows to forest road 27, a single-lane, but mostly paved road that winds 9 miles up the Big Quilcene/Townsend Creek drainage to a junction with forest road 2750. Turn left onto 2750 and descend the dirt road 4.5 miles to the trail head.
WillhiteWeb.com - Hiking, Climbing and Travel
Buckhorn Mountain - Big Quilcene Trail
There are several places in the Olympic Mountains all hikers must visit. Marmot Pass is one of them. But, why stop there. Higher is always better so why not continue up with a scramble up Buckhorn Mountain. The highest of the two bucks horns is the one closest to the pass and the route is simple.
Distance: 6 miles
Summit Elevation: 6,988 feet
Elevation Gain: 4,500 feet
Access: Good Gravel
Route:
Access:
The trail is nice along the Big Quilcene River. At 2.5 miles is Shelter Rock Camp. At 3.5 miles are the start of views and Camp Mystery is at 4 miles. One more mile puts you onto Marmot Pass and a great view in both directions. Follow the ridge up to the southwest summit of Buckhorn. You can reach the northeast summit by dropping down to the saddle between the two, then up the northeast summit. This one though requires some class 3 scrambling with a bit of exposure. For some reason, this lower summit holds the benchmark. You can drop down to the trail between the two summits.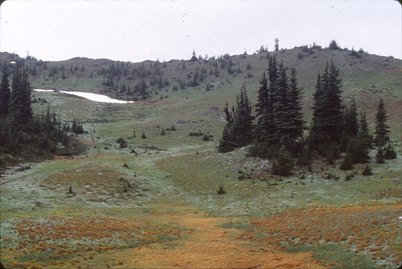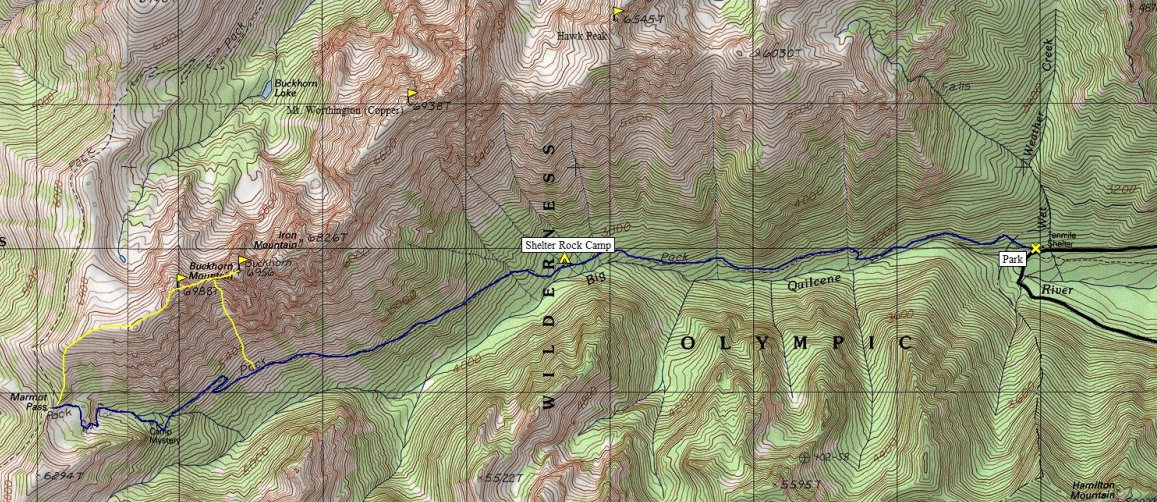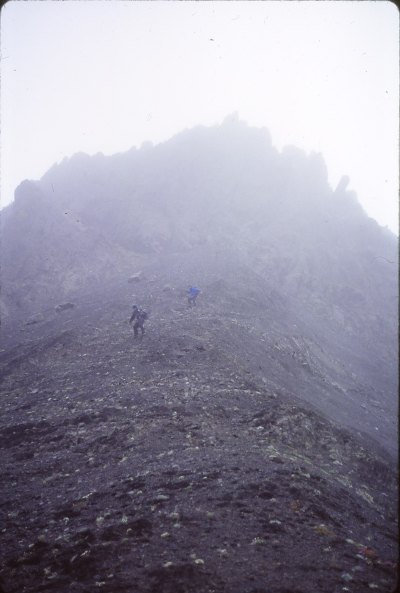 Looking up to Buckhorn from the Big Quilcene Trail
On the ridge near the summit
Getting close to Marmot Pass