www.willhiteweb.com - Hiking, Climbing and Travel
Coleman Pinnacle & Kaiser (Lasiocarpa)
Coleman Pinnacle is a fun destination off the Ptarmigan Ridge trail. It looks tough but it is an easy scramble. The views arenít much better since the trail below is so darn scenic. Just getting to the parking area at Artistís Point is a worthy trip. The views are fantastic from the start. For a bit of a cross country adventure, consider going all the way to Kaiser Peak. The further you go, the closer you get to Mt. Baker and all the ice of the Park Glacier.
Distance: 4 miles +1 for Kaiser
Summit Elevations: 6,403 and 6,527 feet
Elevation Gain: 1,500 feet +450 more for Kaiser
Access: Paved
Take the Mount Baker Highway (SR-542) east from Bellingham. Follow the highway to the Mount Baker Ski Area and beyond to the end at Artists Point. Snow can stay on the road until August so do it then if you want to avoid crossing steep slopes.
Route:
Access:
The Ptarmigan Ridge trail takes off from the large parking lot toward Mt. Baker. The trail goes up and down but generally tries to traverse the side of Table Mountain. After 3 miles you are under the Coleman Pinnacle. Once on the west side or the south, climb boulders up to the summit ridge. Scramble up.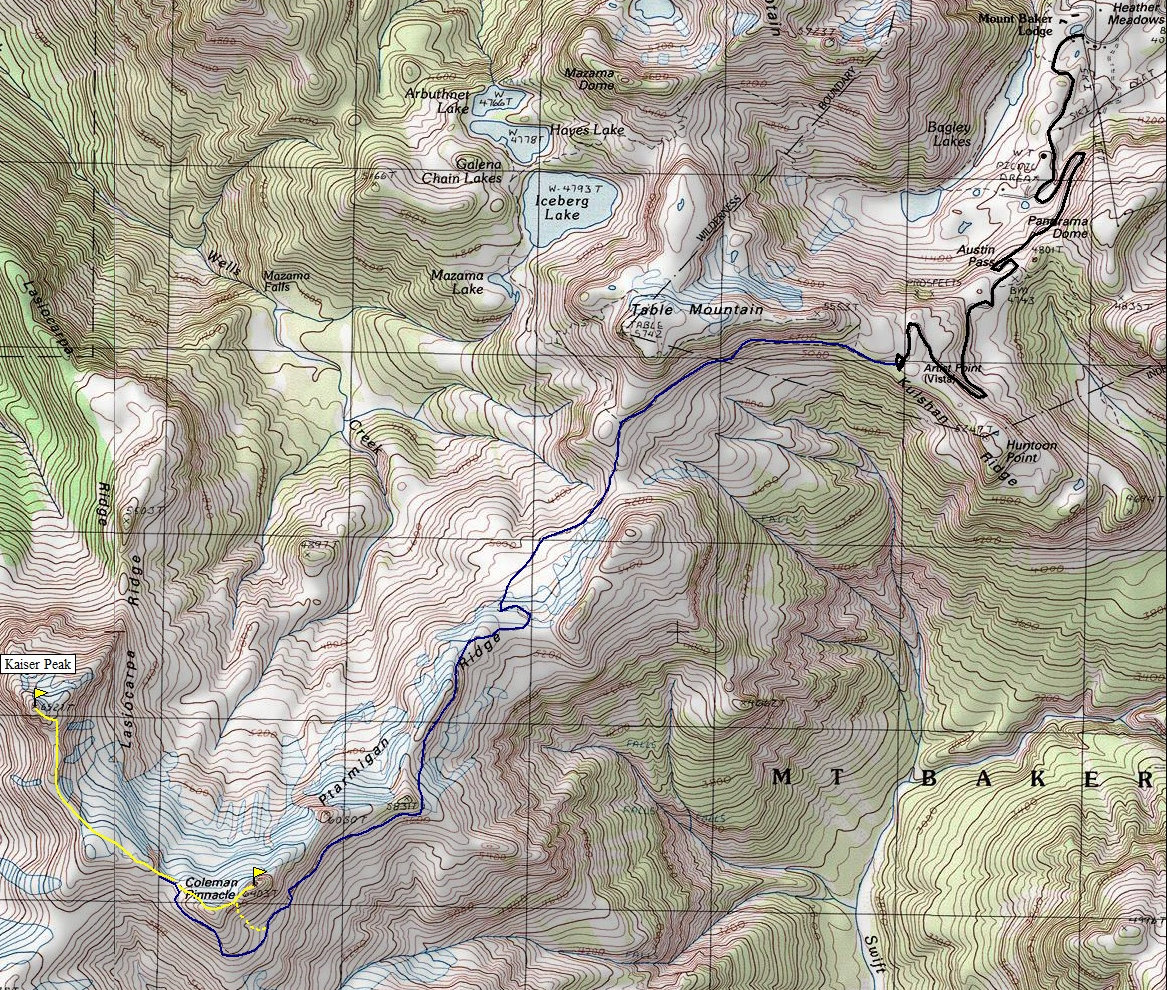 Tomyhoi Peak
Yellow Aster Butte
American Border Peak
Canadian Border Peak
Mt. Larrabee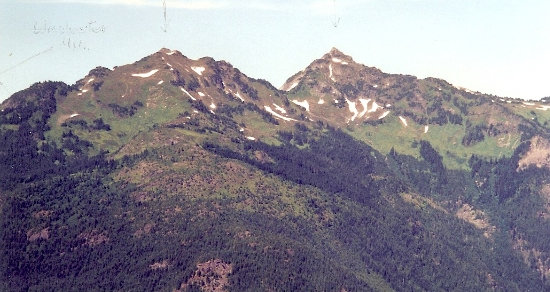 Goat Mountain
Point 6891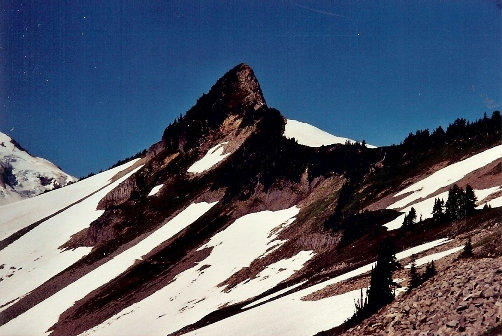 Coleman Pinnacle from the trail east of the peak (Coleman does not have 300' prominence)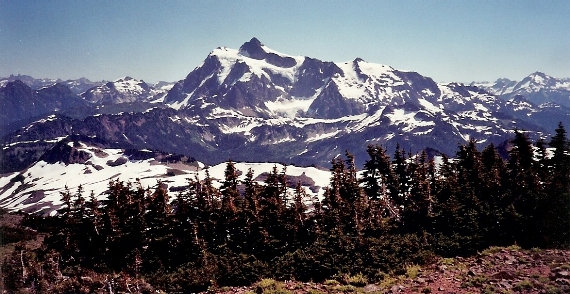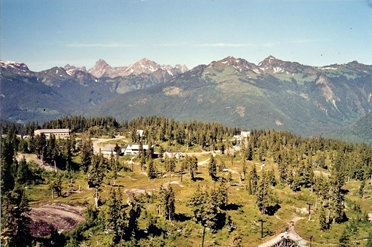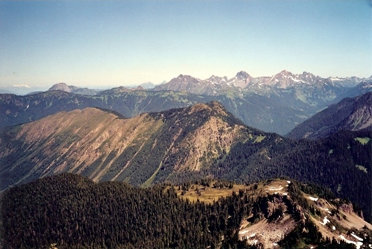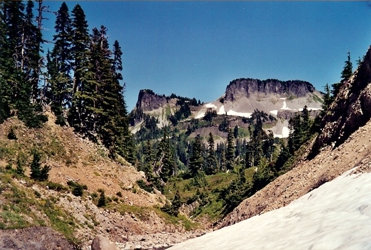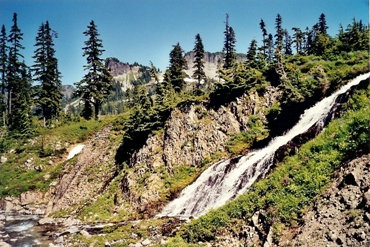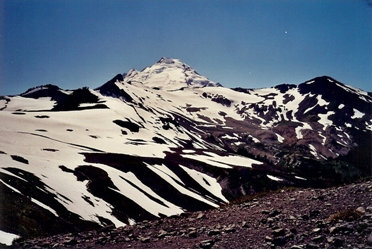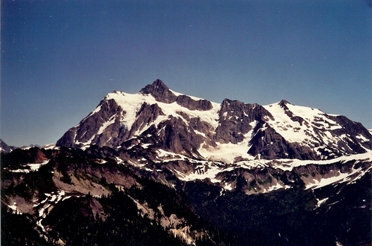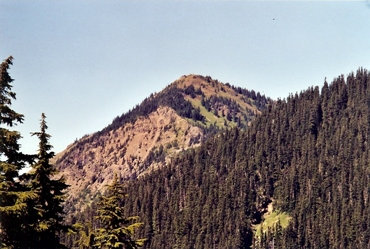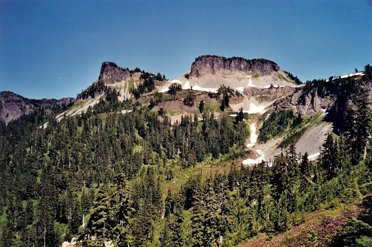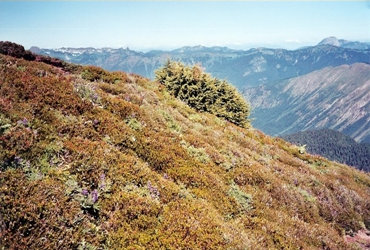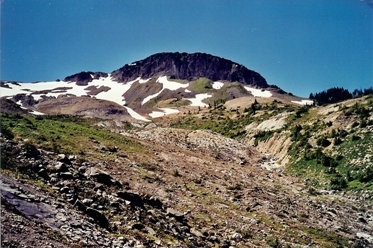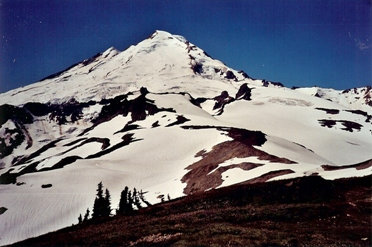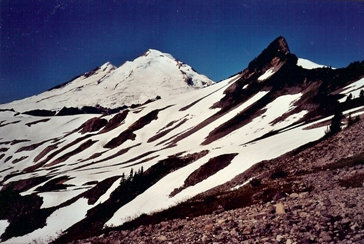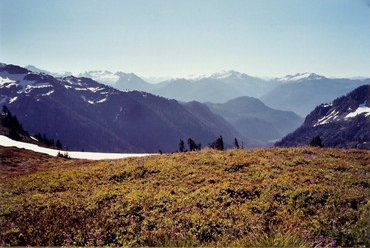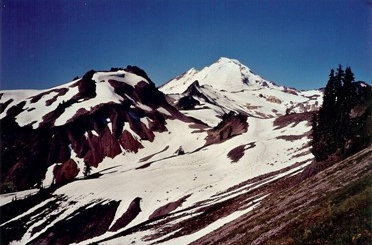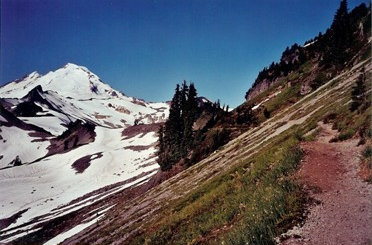 The view north from the trailhead parking lot
Goat Mountain from Artists Point
Mount Shuksan from the trail
Mount Baker Ski Area
Coleman Pinnacle, Mount Baker & Kaiser Peak
Mount Shuksan
Kaiser Peak from the east in the Wells Creek drainage
Waterfall in the Wells Creek drainage
Table Mountain
Barometer Mountain
Meadows
Table Mountain
Looking north to Barometer Mountain, then Excelsor and beyond
Mount Baker
Mount Baker and Coleman Pinnacle
Coleman Pinnacle in front of Mt. Baker, shot from near start
Along the trail below Table Mountain
Looking down Swift Creek