www.willhiteweb.com - Hiking, Climbing and Travel
Yakima Peak
It doesn't get much easier than a scramble up Yakima Peak. Located right at Chinook Pass along Highway 410 at the Mount Rainier National Park boundary. It's the peak often caught in all those photos of Tipsoo Lake, one of the 5 most photographed lakes in Washington. Because this side of the mountain facing the highway is so intimidating, few venture up. You have to get around the backside to do so and surprisingly, there isn't a well used scramblers trail from the pass to get you there.
Distance: 1 mile
Summit Elevation: 6,226 feet
Elevation Gain: 900 feet
Access: Paved
Take Highway 410 to Chinook Pass. Park at either side of the pass at the parking spots.
Route:
Access:
From the parking on the east side of the pass, the easiest route is to get up and over the north ridge of Yakima Peak. Then find a way up the backside that is at your comfort level. From the south lot, you can traverse the south slope of Yakima to the backside. The south face isn't an issue with compact snow, in summer their is likely brush.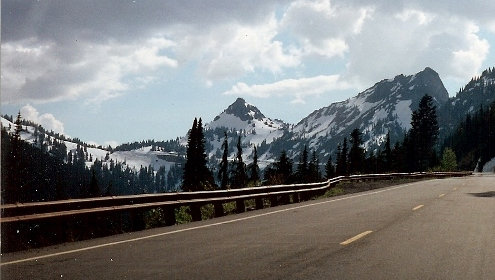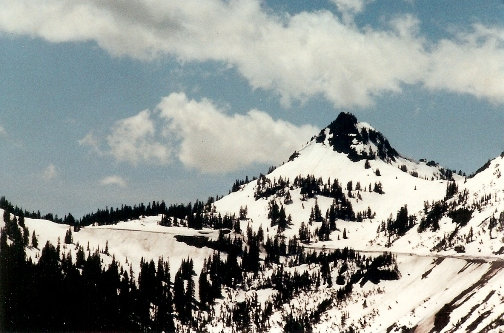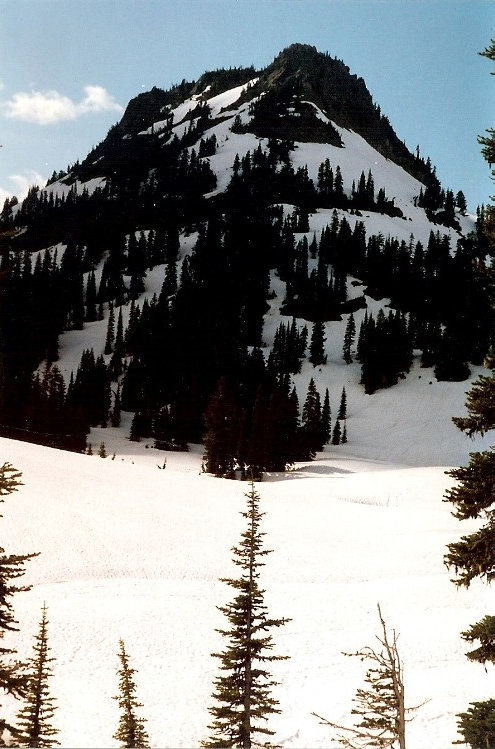 East side of Chinook Pass and Yakama Peak
East side of Chinook Pass and Yakama Peak
Yakima Peak and a frozen Tipsoo Lake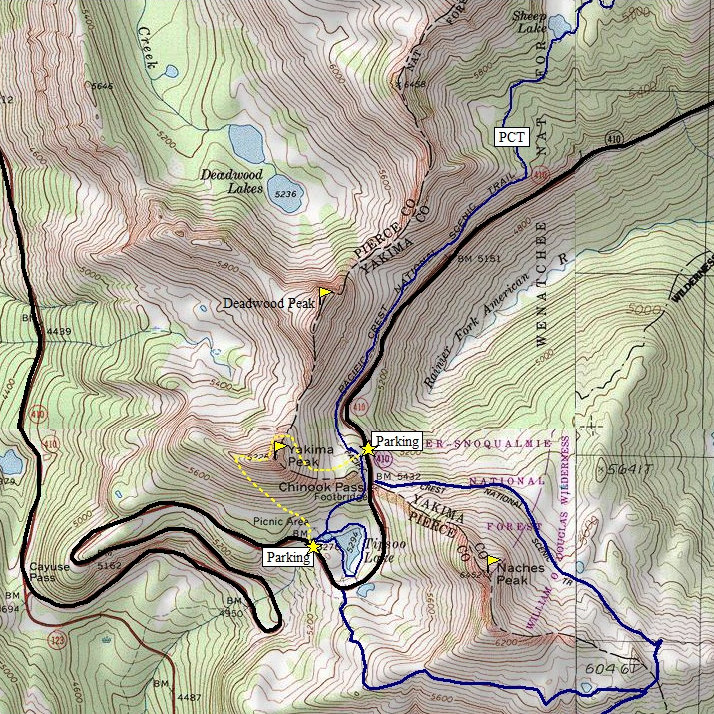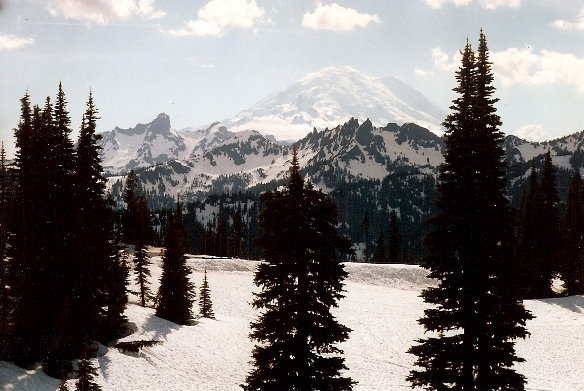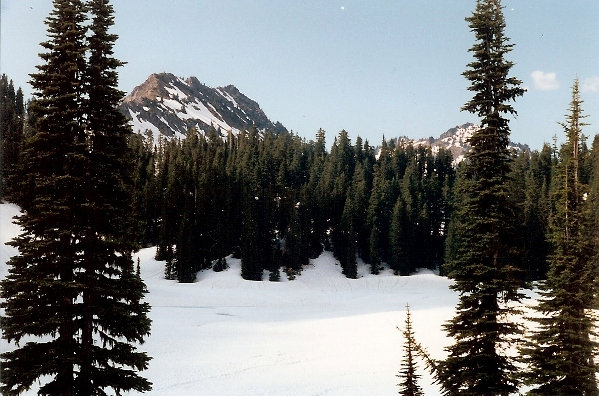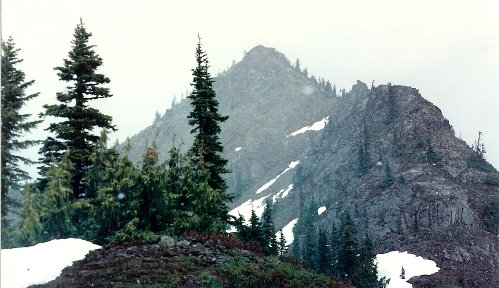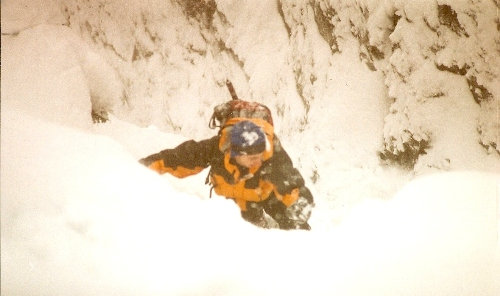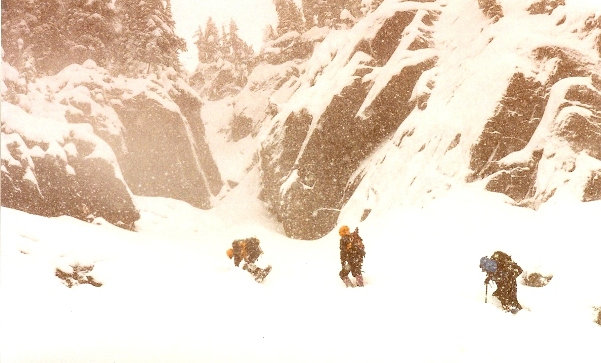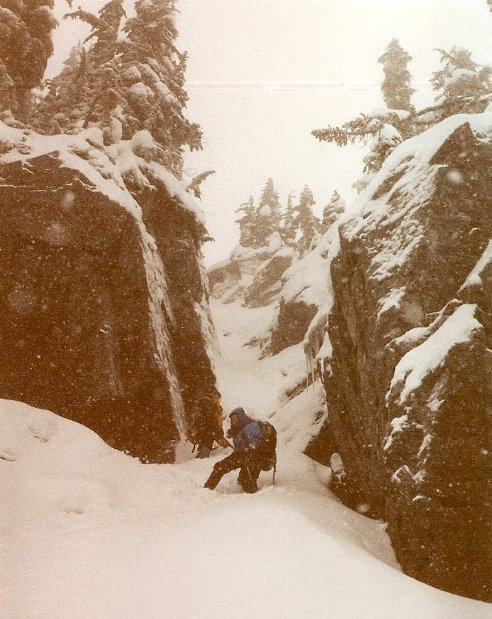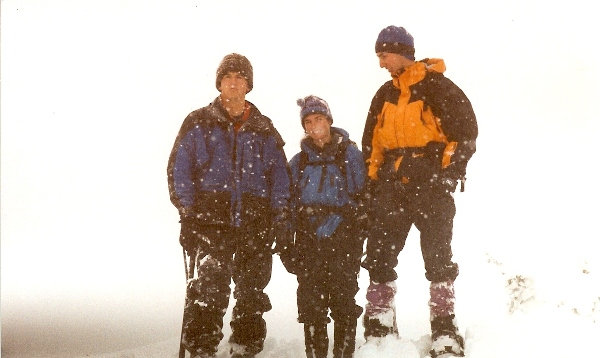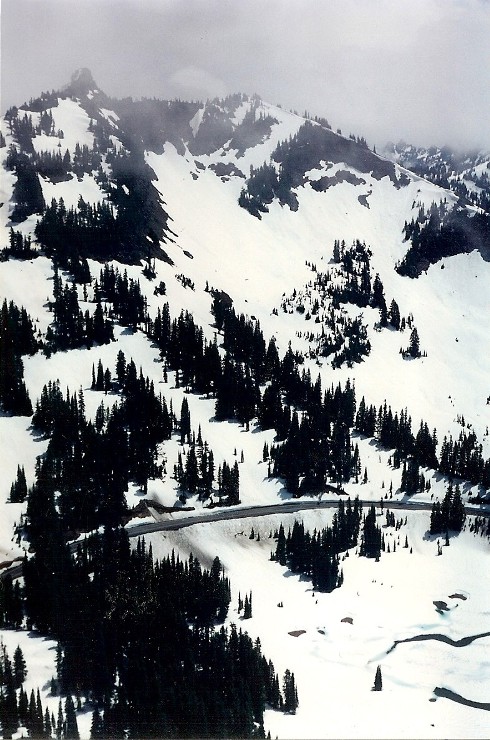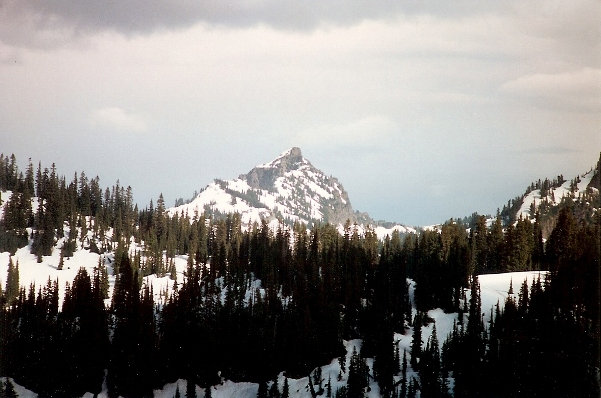 Summit shot I think...not sure if we made it that day
Yakima Peak from Tipsoo Lake
Mount Rainier from Chinook Pass
Deadwood Peak and Tipsoo Lake from Chinook Pass
Deadwood Peak from the north ridge of Yakima Peak
Looking to a distant Dewey Peak
Naches Peak and highway 410 below
Climbing up in spring
Steep snowshoeing
Going up a chute in spring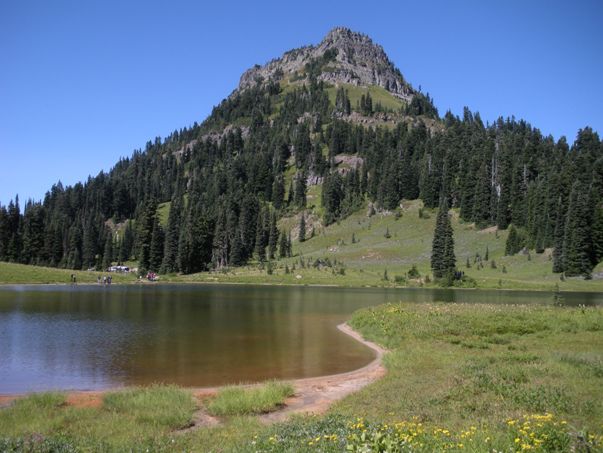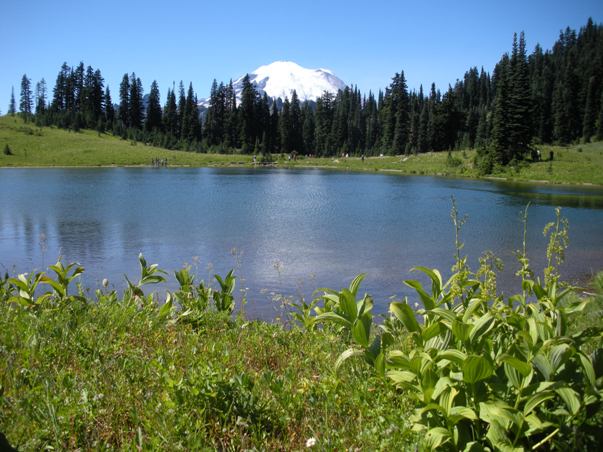 Tipsoo Lake and Mount Rainier