www.willhiteweb.com - Hiking, Climbing and Travel
Tolmie Peak Lookout
One of the best tourist hikes in Mount Rainier National Park is the walk to Tolmie Peak from Mowich Lake. The elevation gain is pretty tame for a lookout that affords dramatic views from Mount Rainier in one direction to Seattle/Tacoma in the other. Everyone will love to inspect the lookout on the summit, one of four left in the park. The trail also passes Eunice Lake, a pretty alpine lake perfect for pictures.
Distance: 2.5 miles
Summit Elevation: 5,940 feet
Elevation Gain: 1,000 feet
Access: Nice Gravel Road
Use a map to get you to Route 165 and pass through Carbonado. Soon you cross over the Carbonado Bridge and just beyond is a Y intersection. Go uphill right onto the Mowich Lake Road. Follow for 11 miles to the Mount Rainier National Park Entrance. Another 6 miles gets you to Mowich Lake.
Route:
Access:
Look for the trail just before the parking area that stays west of the lakeshore. This is part of the Wonderland Trail so it is well marked. The trail meanders through forests up to near Ipsut Pass. The Wonderland Trail turns right going a short bit up to Ipsut Pass before the long drop down to the Carbon River Valley. Continue on the Tolmie Peak Trail to Eunice Lake. From there, views start and it is a nice meadow walk around the lake climbing up to the lookout above, the summit of Tolmie Peak.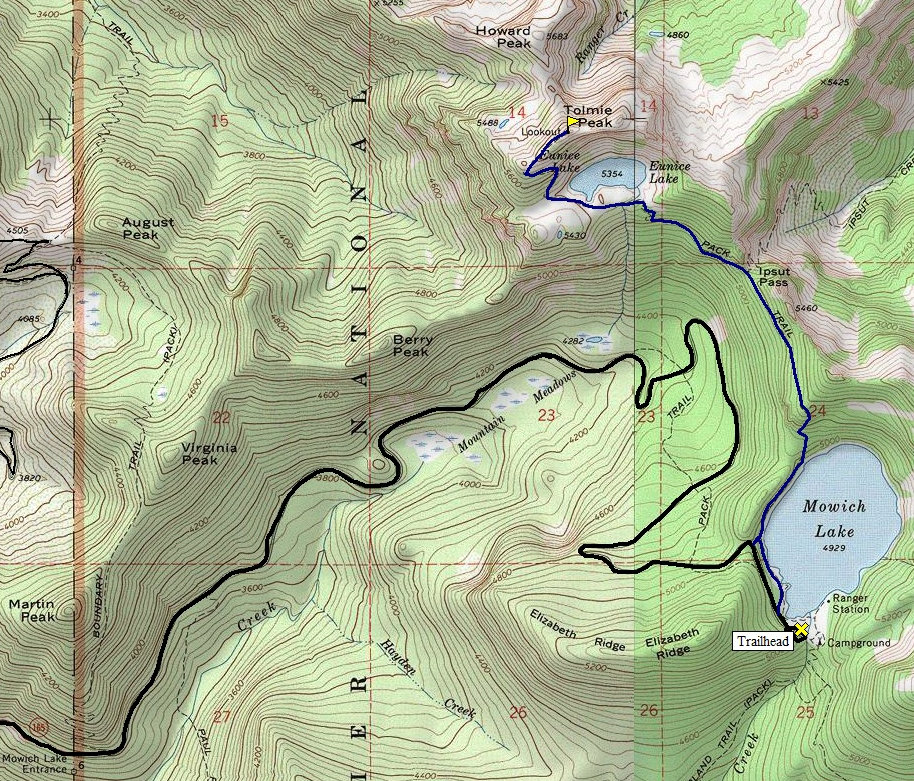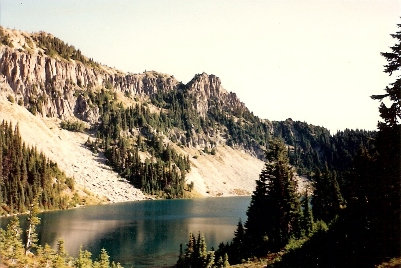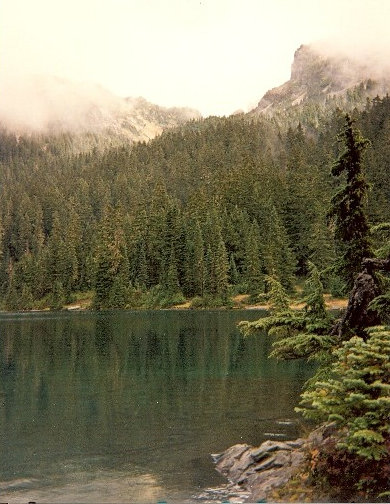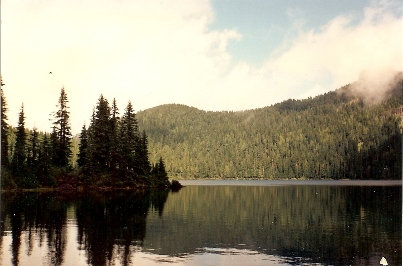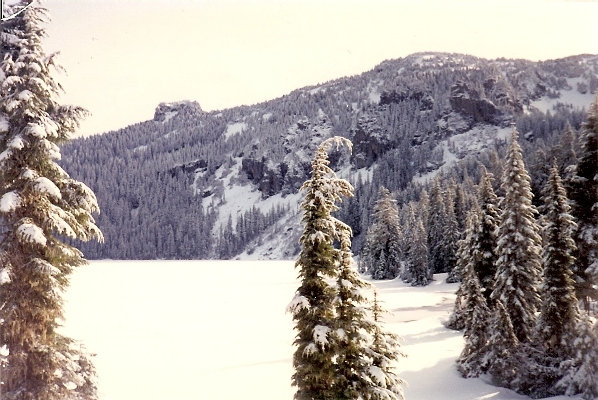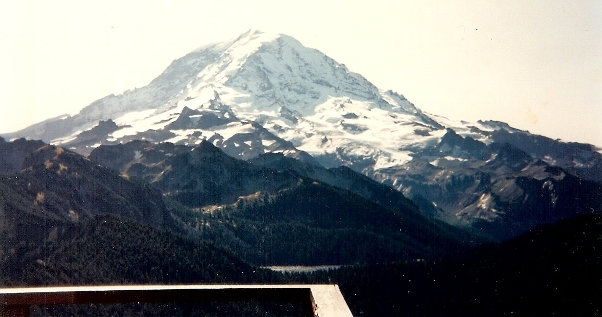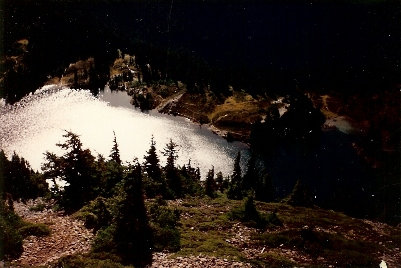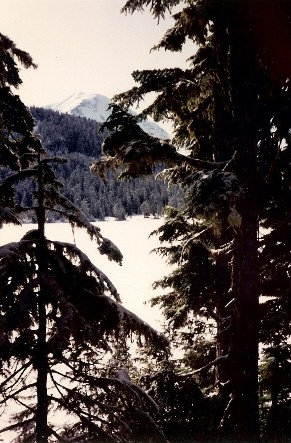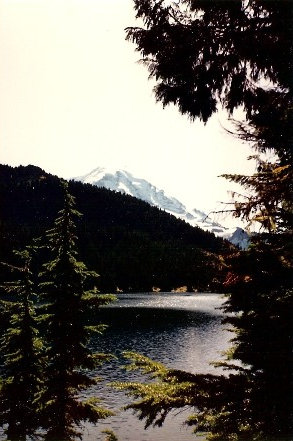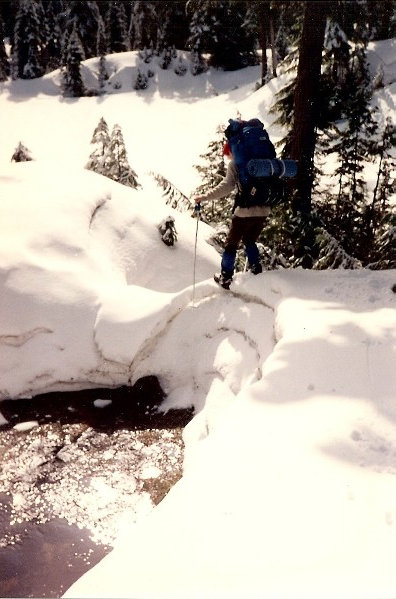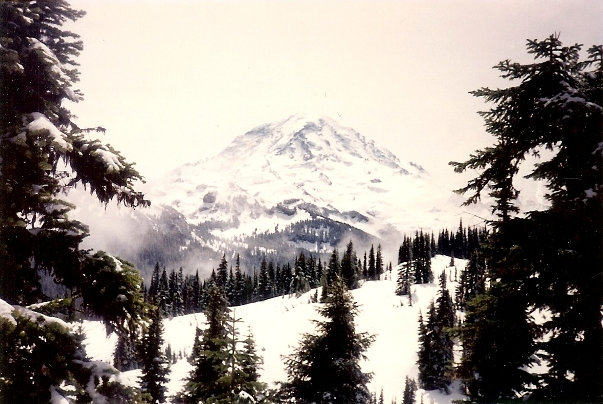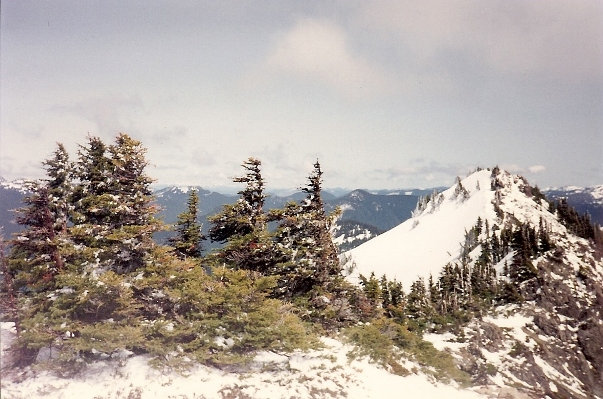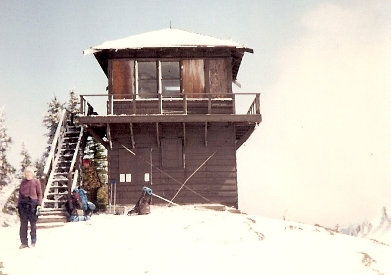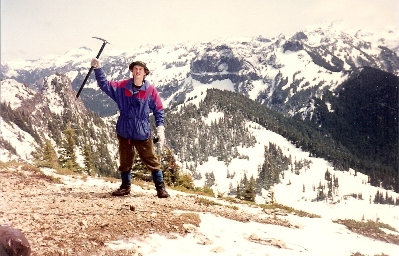 Spring climb during high school spring break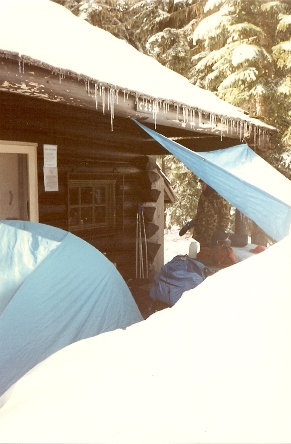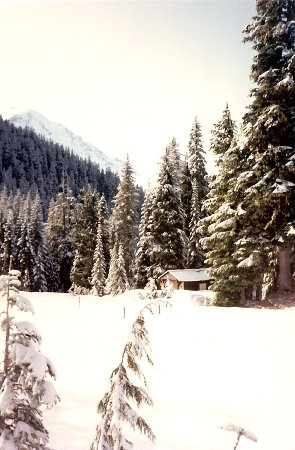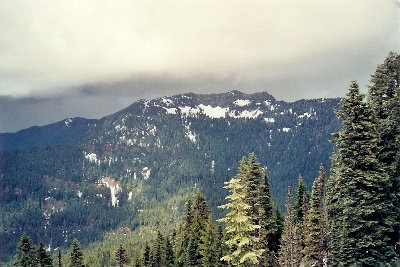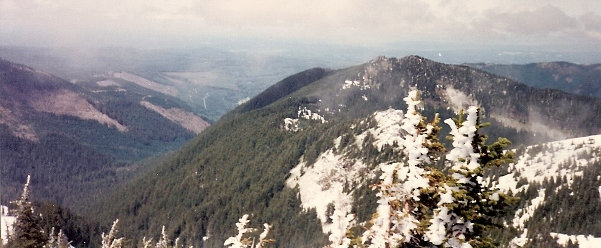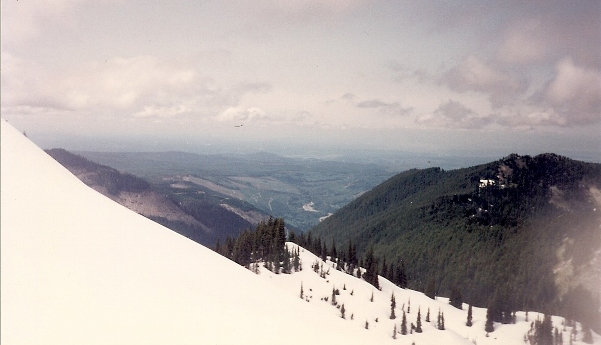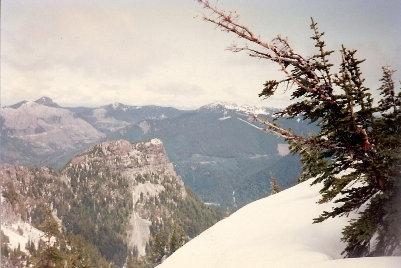 Puget Sound & Burnt Mountain on right
Mount St. Helens
Mount Rainier from the lookout
Alki Crest to Florance Peak
Arthur Peak
Mowich Lake parking and restrooms
Camping on the Mowich ranger cabin porch
Mowich Lake & Rainier with snow
Mowich Lake & Rainier in Summer
Spring at Mowich Lake
Mowich Lake looking toward Knapsack Pass
Tolmie Peak from Elizabeth Ridge/Paul Peak area
Eunice Lake
Eunice Lake from the lookout
Snowbridge near Mowich Lake
Mount Rainier & Eunice Lake
Tolmie Peak Lookout
Tolmie Peak highpoint
Puget Sound lowlands
Mowich Lake in summer