Tamanos Mountain is a rocky pyramid in the northeast corner of Mount Rainier National Park. It is a very popular scramble, a good early season snowshoe climb via its southeast ridge and a good introduction for anyone looking to see if scrambling is something for them. This route begins with a trail hike through old-growth forest to the scenic Owyhigh Lakes, then climbs through flowery subalpine meadows to a high alpine ridge and is punctuated with a short rock scramble to the summit. The views are exceptional of the Cowlitz Chimneys, Little Tahoma, Mt. Rainier, Barrier Peak and Governors Ridge.
From Enumclaw, follow highway 410 past Greenwater and Crystal Mountain Junction, into the park and take a right onto the White River Road a few miles inside the park. The pull off for the Owyhigh Lakes trailhead is about 2.2 miles past the White River entrance station. The trail is across the road from the parking area.
Tamanos Mountain
Distance: 4 miles or so
Elevation Gain: 3,300 feet
Summit Elevation: 6,790 feet
Access rating: Level 1
www.WillhiteWeb.com: Your online resource for hiking, climbing and travel

Access:
Standard Route:
Hike up the well maintained Owyhigh Lakes Trail to the lakes. Continue about a quarter mile past the lake to an unsigned junction where a faint path heads uphill through a meadow. Follow this climber's trail up the steep slopes although if you loose it just find your way to the saddle on the ridgeline. On the ridge, the climbers trail works through dense stands of evergreens and rocks near the summit. The false summit will have a black outcropping with small evergreens at its base. Follow a faint path along the ridge as it cuts left and drops a bit to get around the false summit. The true summit comes into view and is an easy walk up from there. Some exposure.
Standard Route:
The entrance fee is $15 for vehicles or $5 for each visitor 16 and older entering by motorcycle, bicycle, or foot. A bike ride from the White River entrance to the trailhead wouldn't take too long if you wanted to save $10.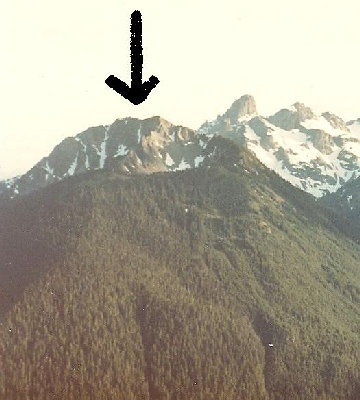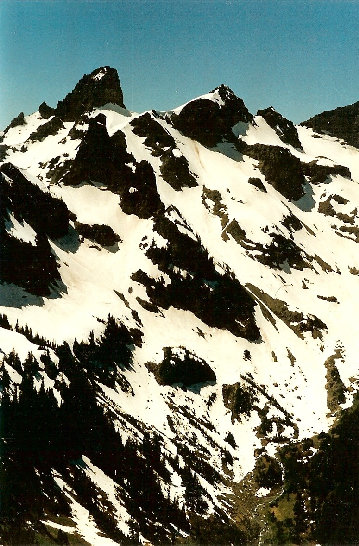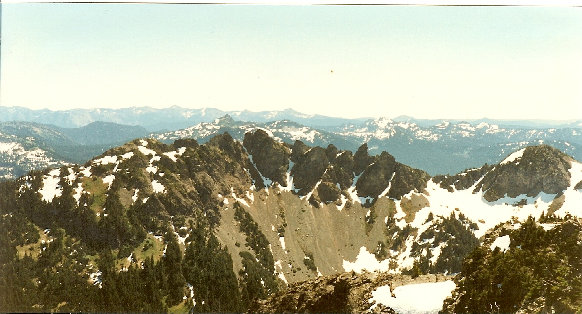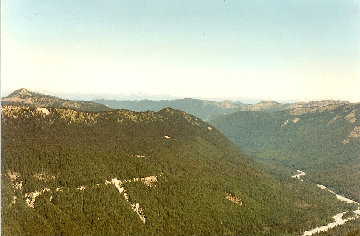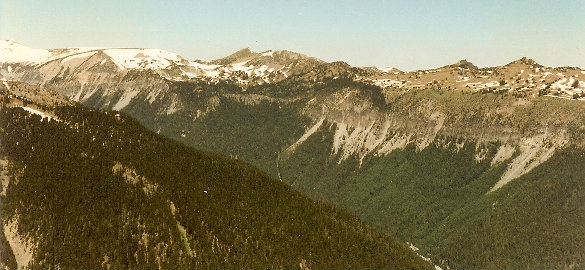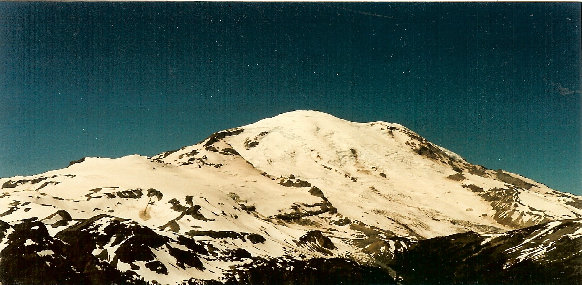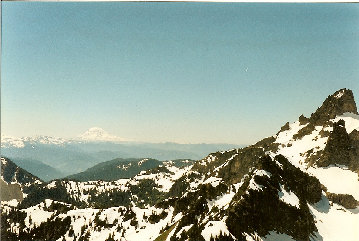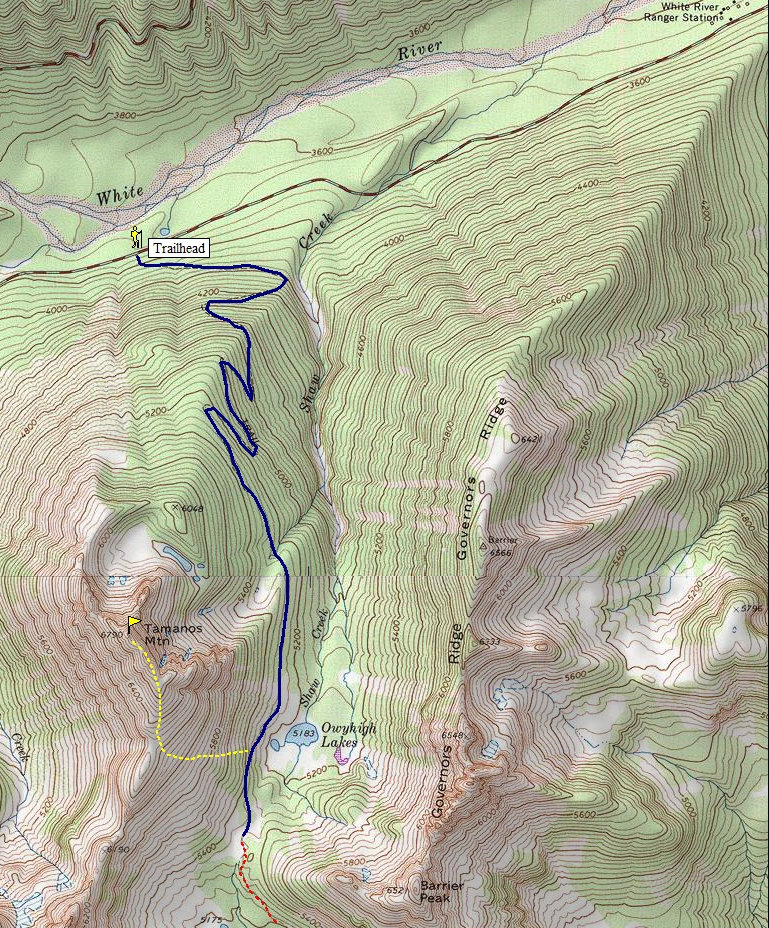 View from Sunrise Point pull-out on way to Sunrise
White River Valley
Governors Ridge and Barrier Peak
Cowlitz Chimneys
Mount Rainier
Sunrise area
View south to Mt. Adams