www.willhiteweb.com - Hiking, Climbing and Travel
Naches Peak - Chinook Pass
Naches Peak is probably best known for the trail around it known as the Naches Peak Loop Trail. The loop is one of the easiest hikes for scenic value in the state. Because Naches Peak is right off the highway, it has been ascended countless times by travelers looking to get out and stretch. A climbers path shoots up the NW ridgeline from the road highpoint area up to the summit rocks.
Access:
Distance: 1/2 mile
Summit Elevations: 6,452 feet
Elevation Gain: 1,000 feet
Access: Paved
Find Chinook Pass on the state map where highway 410 enters the east boundary of Mount Rainer National Park. Parking on the east side of the pass is the best. From that lot, walk across the highway and up to the National Park Sign. Look for a trail in the meadows on the NW ridge. You may not find it until you start going up the ridge some.
Route:
Just go up the ridge through meadows and trees. The summit is rocky, the best views and highest spot is across a rock outcrop that is a bit exposed but not difficult.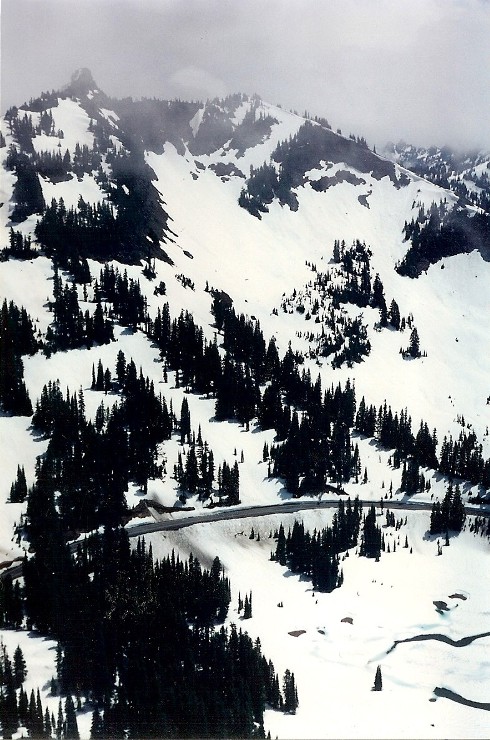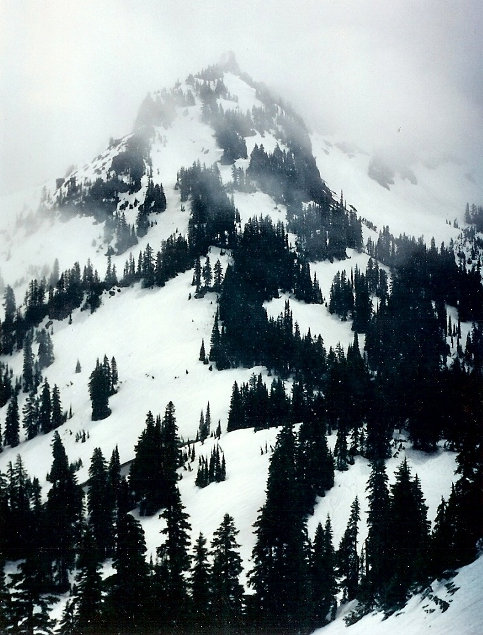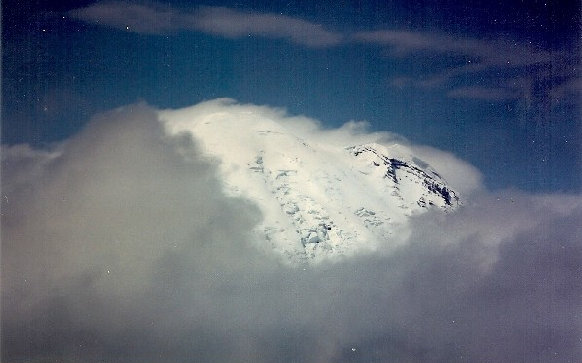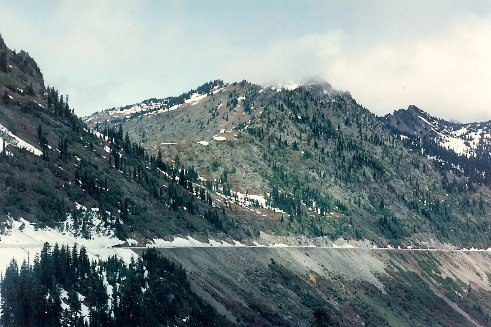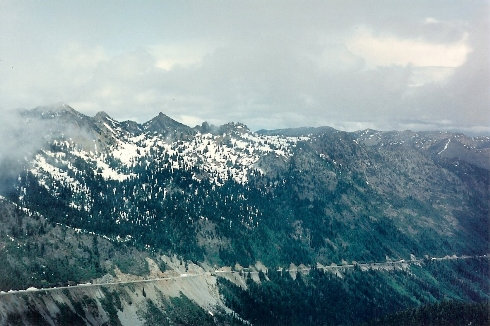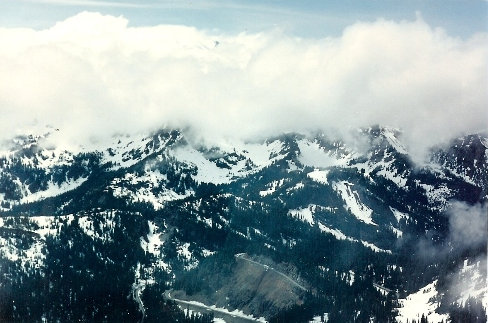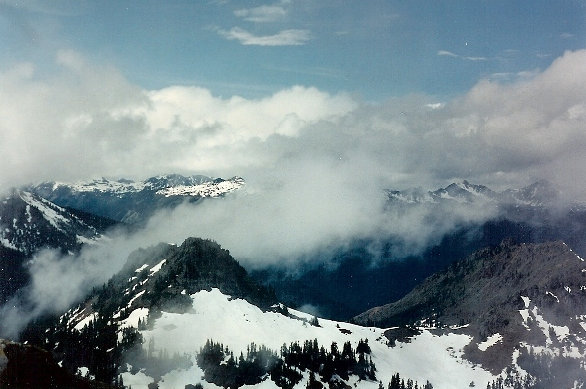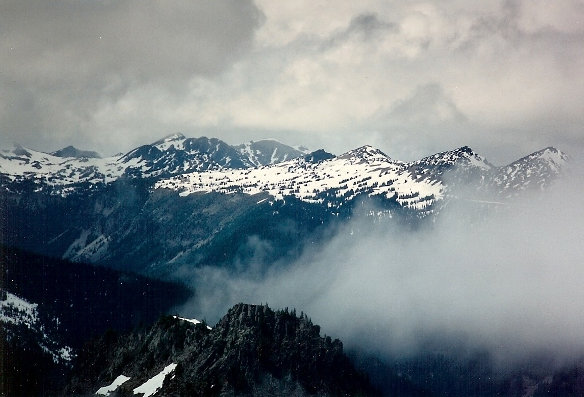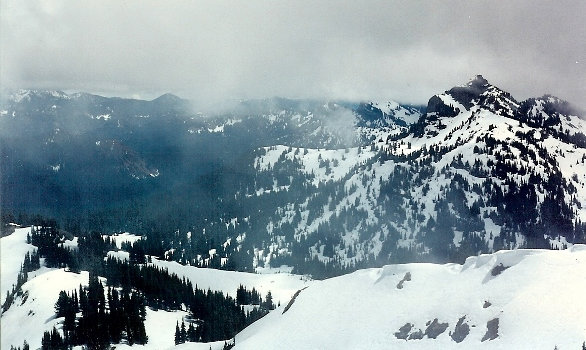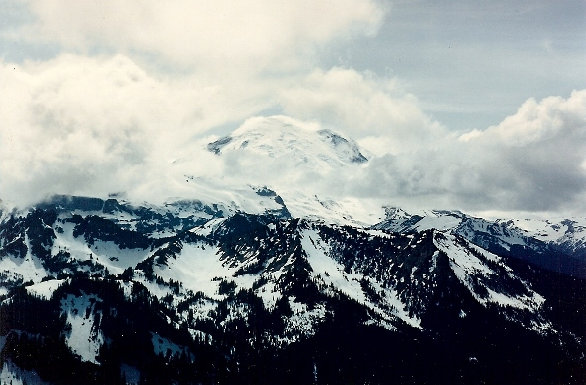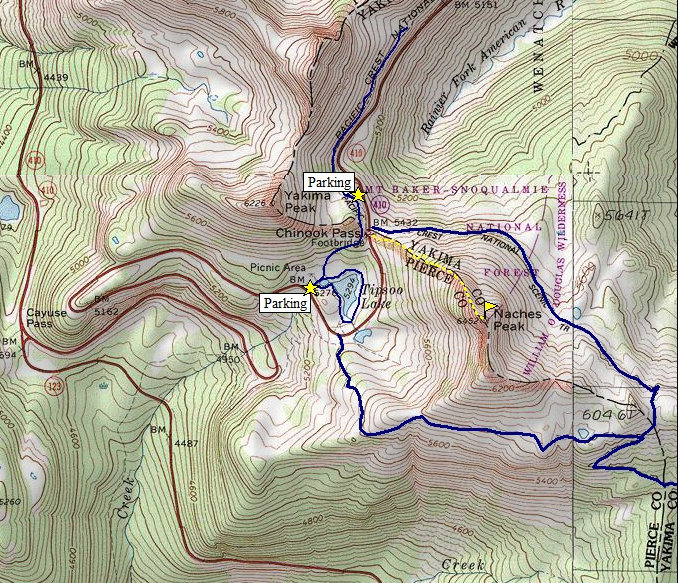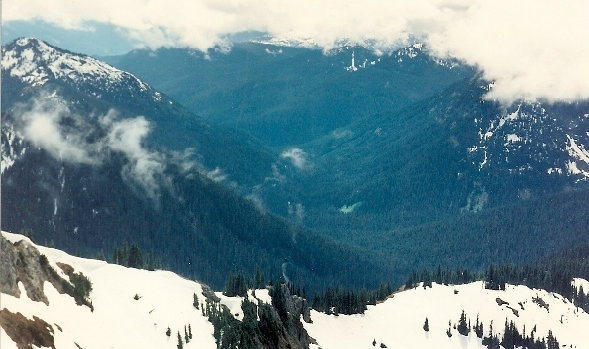 Highway 410 and Naches Peak
A peek at Mt. Rainier
Highway 410 and Naches Peak
Yakima Peak
Sunrise area of Mount Rainier National Park
Highway 410 heading east down to Yakima
Highway 410 heading east down to Yakima
Dewey Peak to the south
Mount Rainier
No Mount Rainier
Looking down the Ohanapecosh Valley with Shriner Peak on left
Map: Trails in blue, climbers path/route in yellow