www.willhiteweb.com - Hiking, Climbing and Travel
Indian Henrys Hunting Ground, Ararat, Copper & Iron Mountains
Indian Henrys Hunting Ground is a very popular destination inside Mount Rainier National Park. While everyone's cameras are pointed at Mount Rainier with a foreground full of meadows and flowers, there are several fun nearby peaks to scramble up. Mount Ararat, Iron and Copper Mountains are all easy and offer different perspectives of the area.
Distance: 5 miles to the Hunting Ground
Summit Elevations: 6,010, 6,283 & 6,300 feet
Elevation Gain: 3,200 feet to the Hunting Ground
Access: Paved
Route:
Access:
The trail is very easy to follow, climbs through nice old growth and slowly reveals the alpine meadows as you climb. Mount Rainier slowly gets bigger and bigger as you approach Indian Henrys Hunting Ground. In the middle of all three peaks is the Indian Henrys Ranger Cabin, a popular meeting place for hikers having lunch. Choose your own adventure for where you want to leave the trail for the three peaks. The terrain is mostly open so travel is easy.
Enter the Mount Rainier National Park Nisqually Entrance. Drive a few miles to the Kautz Creek Trailhead. You could also hike to Indian Henrys Hunting Ground via the Wonderland Trail out of Longmire but you want to save that for when you hike the Wonderland Trail! It is a bit longer on the Kautz Trail but as all trails in the park, it shouldn't be missed.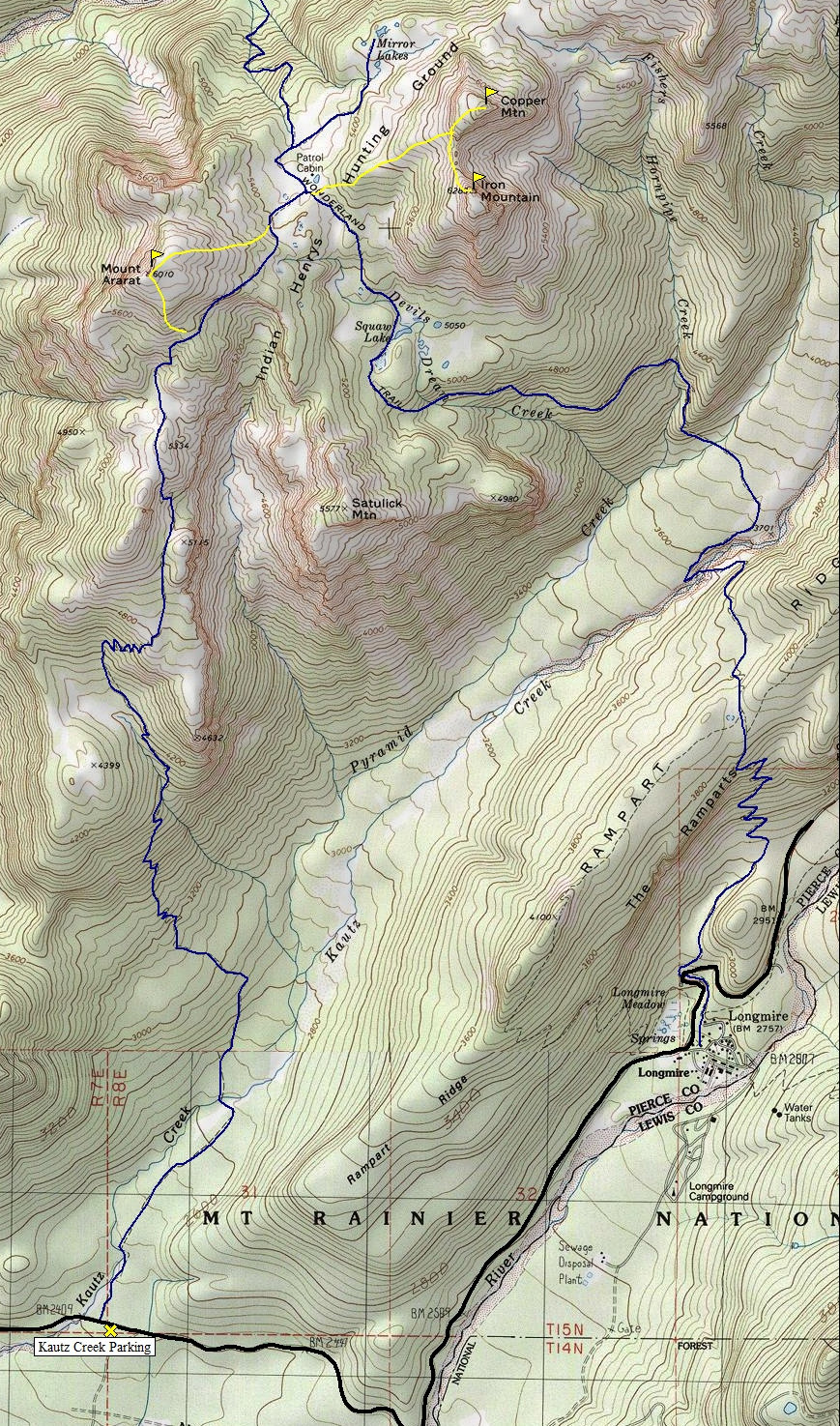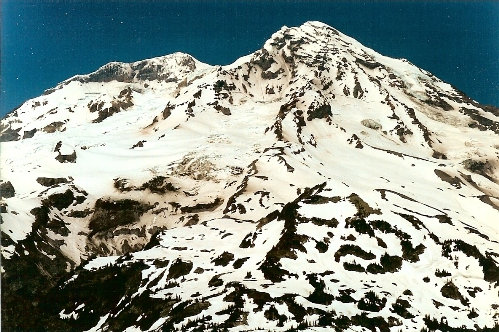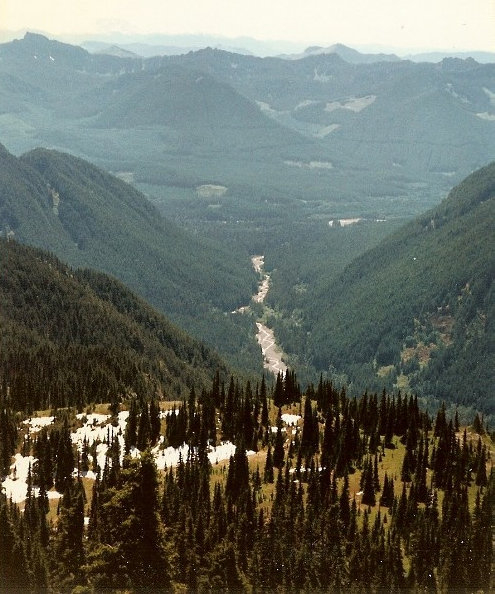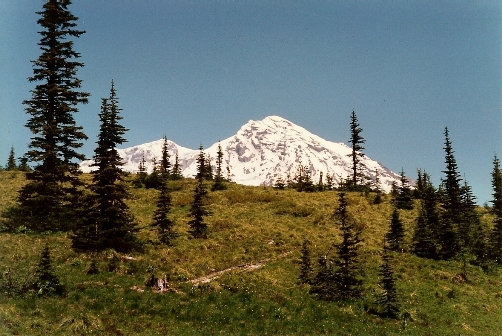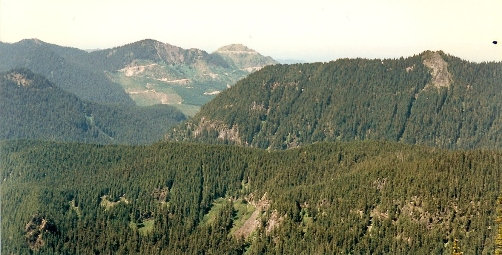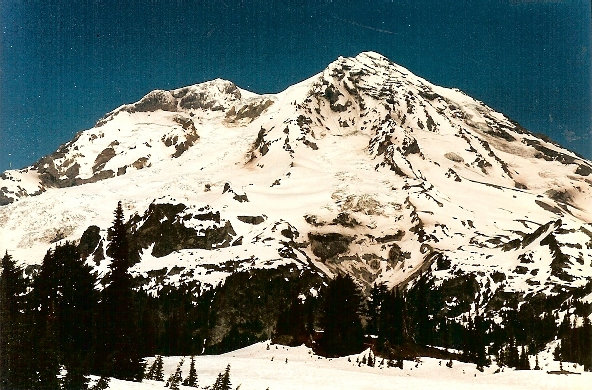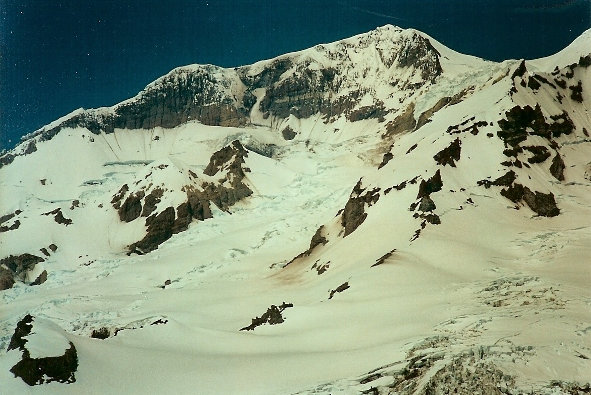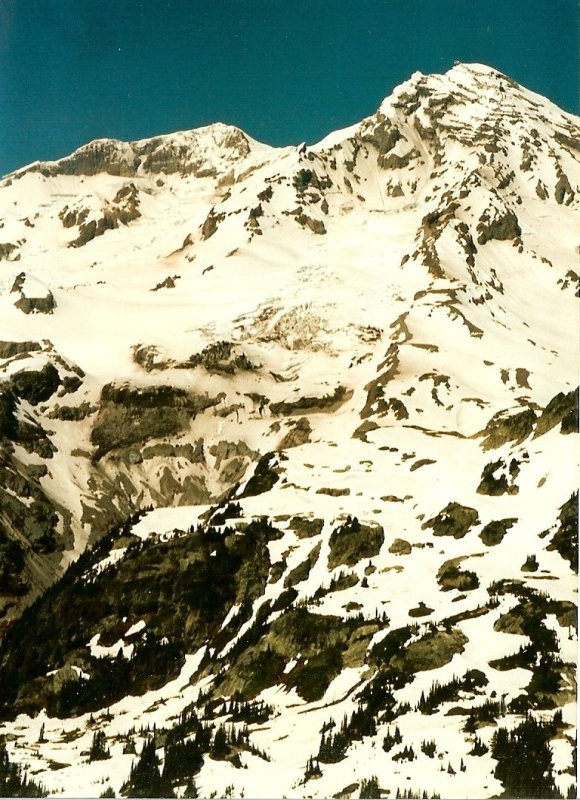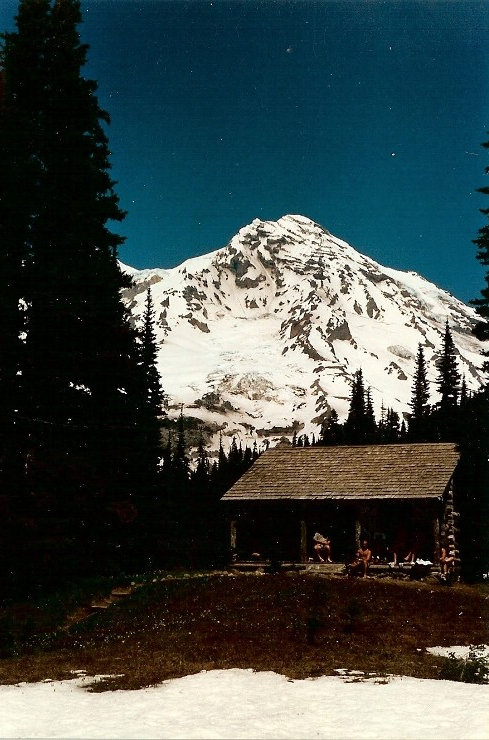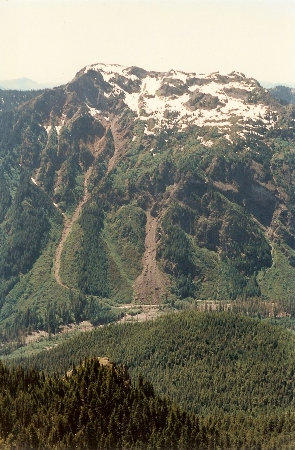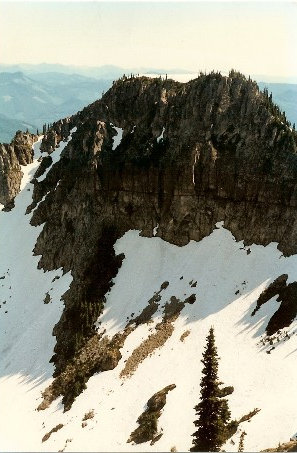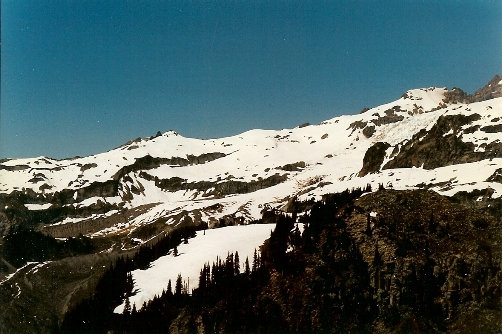 Mount Rainier from Mount Ararat
Puyallup Cleaver from Iron Mountain
Mount Rainier from Iron Mountain
Iron Mountain from Copper Mountain
Ranger cabin in Indian Henrys Hunting Ground
Sunset Amphitheater from Copper Mountain
Success Ridge
Mount Adams and Hood from Iron Mountain
Tatoosh Range, the Goat Rocks and Mount Adams from Iron Mountain
Tahoma Creek from Mount Ararat
First views of Rainier on the Kautz Trail
View NW from Mount Ararat
Mount Wow
Below: The two access trails in blue with off trail routes in yellow