The Mowich Lake Trailhead may not be accessible until July. From Carbonado, drive Hwy 165 south. In three miles the road will cross over the Carbon River on a high, narrow bridge. In another 0.6 miles you will come to a fork. Take the right fork which is the Mowich Lake Road going to the Mowich Lake Entrance in 11 miles. From the entrance, it is another 6 miles to the parking lot at Mowich Lake.
WillhiteWeb.com - Hiking, Climbing and Travel
Hessong Rock and Mount Pleasant
Spray Park on Mount Rainierís NW shoulder is a must visit location in the Park. For the more experienced hiker, visiting Spray Park can be made into a loop hike with a return over the Knapsack Pass trail. You also pass by Hessong Rock and Mount Pleasant which make for easy scrambles. Depending on snow accumulations and comfort levels, how you access these two peaks may vary. However you get there, getting up these peaks is a great way to experience Spray Park and this area of Rainier.
Distance: 3 miles
Summit Elevations: 6,454 & 6,385 feet
Elevation Gain: 2,000 feet
Access: Good Gravel
Spray Park Route:
Access:
From the south side of the parking lot, take the Wonderland Trail south. It drops for a short distance before a signed left fork (uphill) trail says Spray Park. Follow this trail as it climbs past Eagle Cliff and Spray Falls (a short detour). In a few miles, the meadows of Spray Park open up. Hike to 5,700 and go off trail to the saddle between Hessong Rock and Mt. Pleasant. There is a climber trail up there between the two summits.
Knapsack Pass Route:
From the ranger cabin at Mowich Lake, take an unmarked trail going toward Knapsack Pass. From the pass, continue on a small trail traversing down on the north slopes of Mount Pleasant to easy terrain. Once below the main summit of Pleasant, pick a line and scramble up Mount Pleasant. This route may have steep snow slopes until mid-August.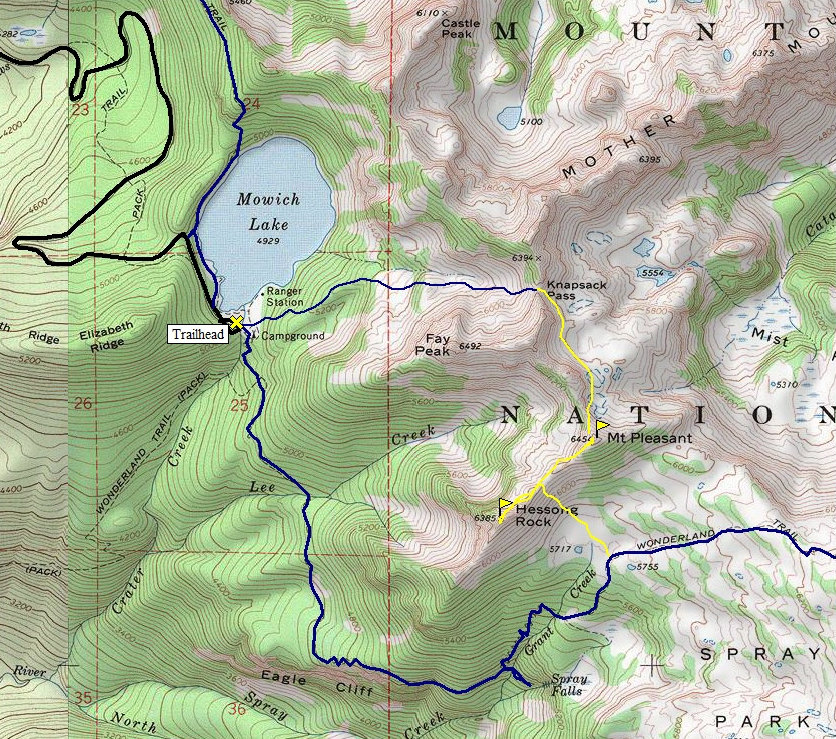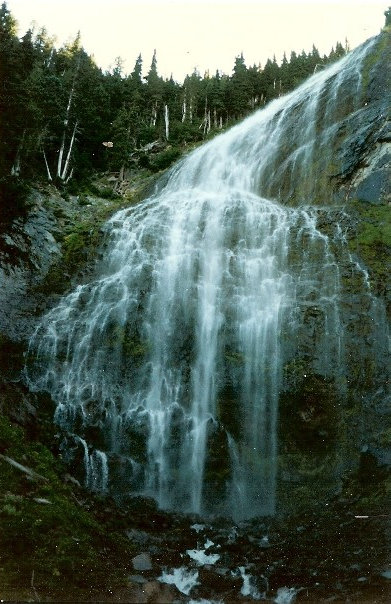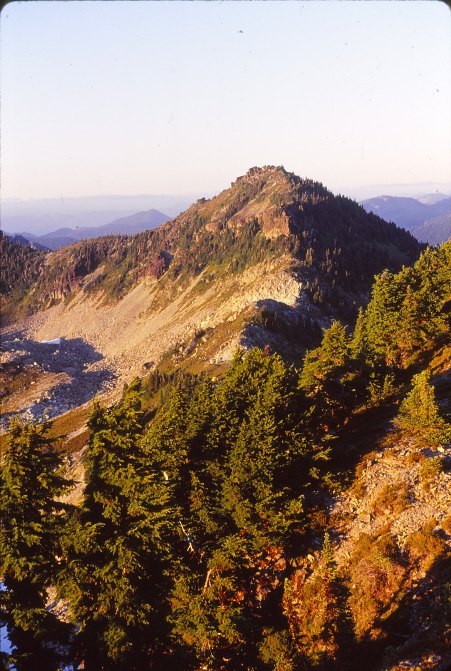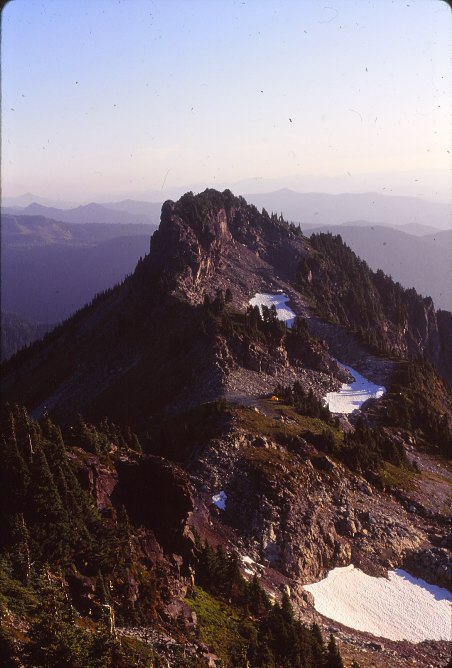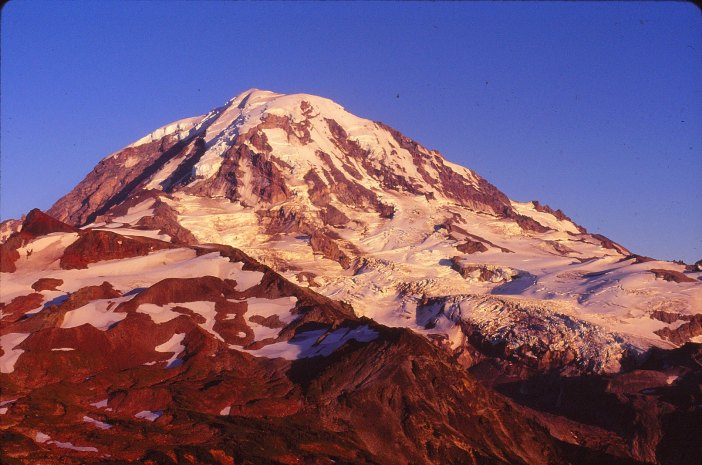 Spray Falls
Hessong Rock
Mount Pleasant
Mount Rainier from the Hessong Rock-Mount Pleasant area