Dewey Peak
www.WillhiteWeb.com: Hiking, Climbing and Travel
Access:
Distance: 3.5 miles
Elevation Gain: 2,100 feet RT
Summit Elevation: 6,710 feet
Access rating: Level 1
Route:
You won't see Dewey Peak written on any maps but it is a prominent peak with some good rock exposure to access the summit. The Pacific Crest Trail gets close but maybe the decent to the Dewey Lakes area keeps most folks from making the trek. The national park boundary runs the ridgeline, I found this to be one of the more interesting peaks within the park.
Two trails can be taken to access the Dewey Lake area. Both are great, both are about the same distance working their way around Naches Peak. Once they meet on the other side, the trail drops toward Dewey Lake. You can drop all the way to the lake or at a ridge just before the lake, head south. A faint trail does exist from the western Dewey Lake, up to the pass and into the bowl between Seymour and Dewey. Reach the saddle between these two peaks, work up ridge toward Dewey. Traverse below a few outcrops but eventually you will be back on the ridge at the class 4 rock shown in the pictures below. It's about 80 feet up to the summit at that point.
Take highway 410 out of Enumclaw. Drive into Mt. Rainier National Park, continue to Chinook Pass. Park in the Tipsoo Lake parking lot or go over the pass and park in the lot on the east side of the pass.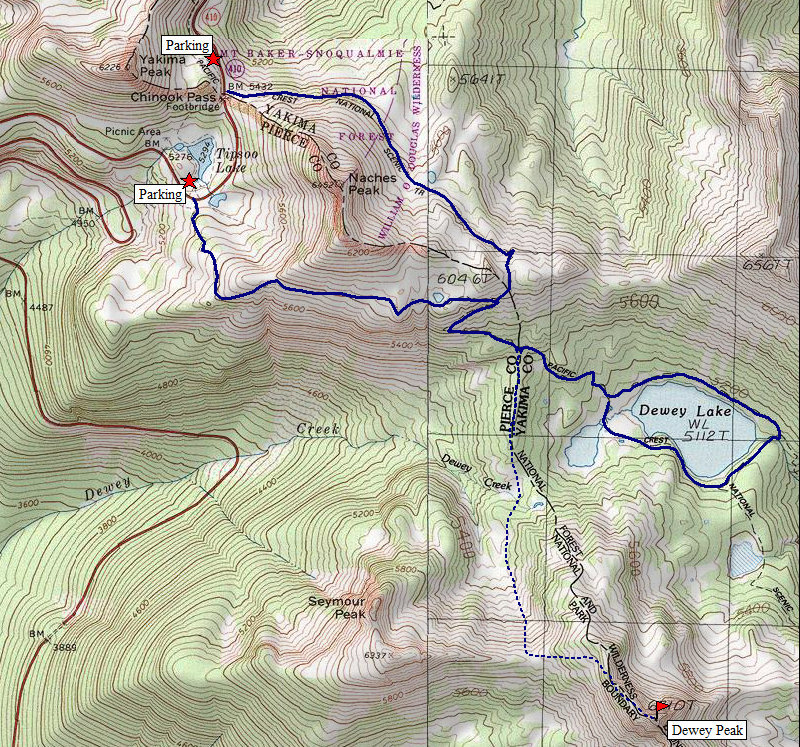 Seymour Peak
Seymour Peak is an easy walkup from the saddle.
Dewey Peak
Dewey Peak from the PCT
Seymour Peak and the saddle
Dewey Lake
Rap down
JP ready to take a long fall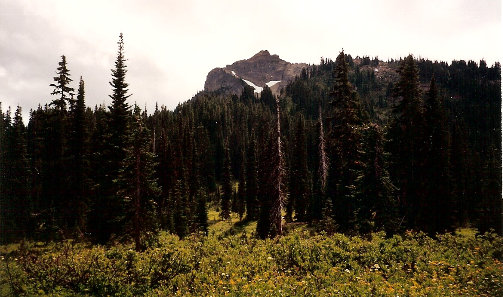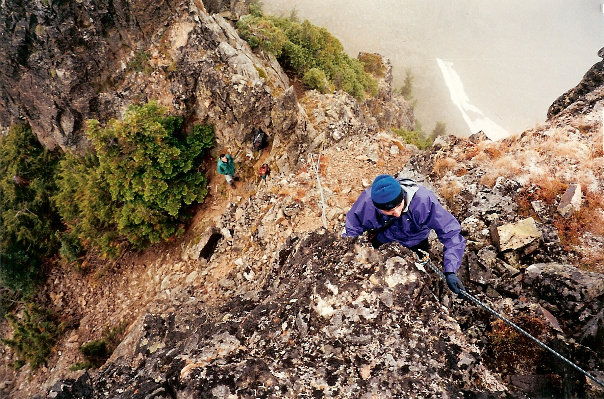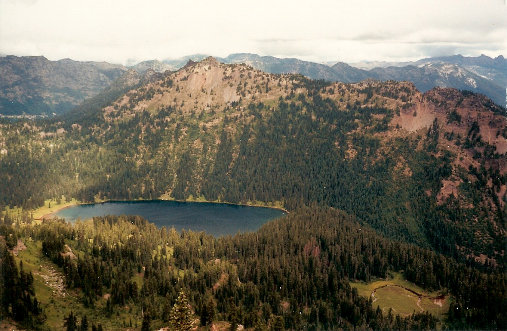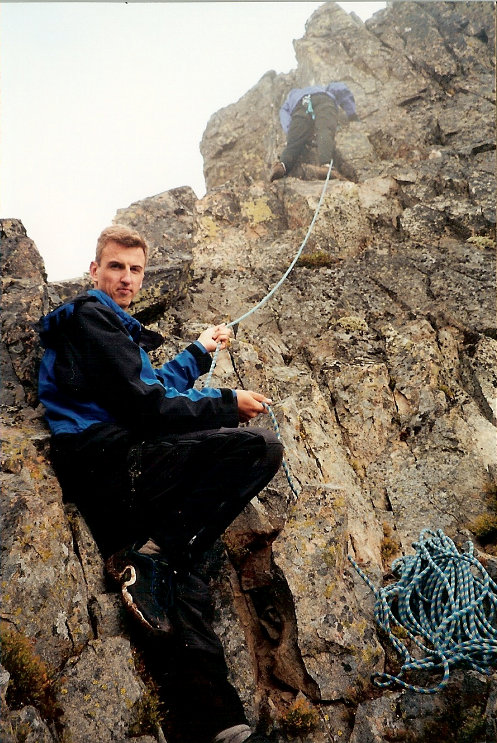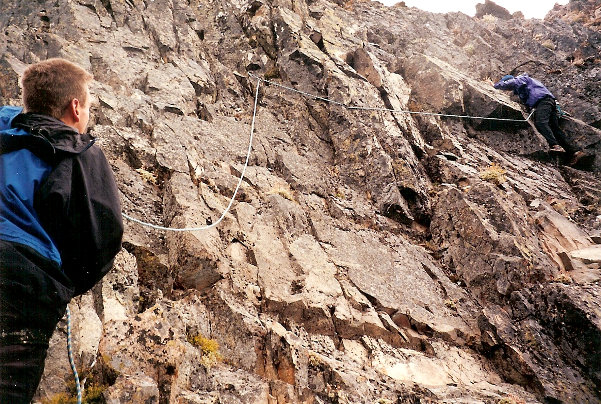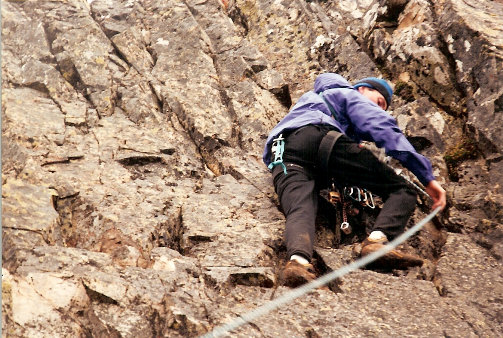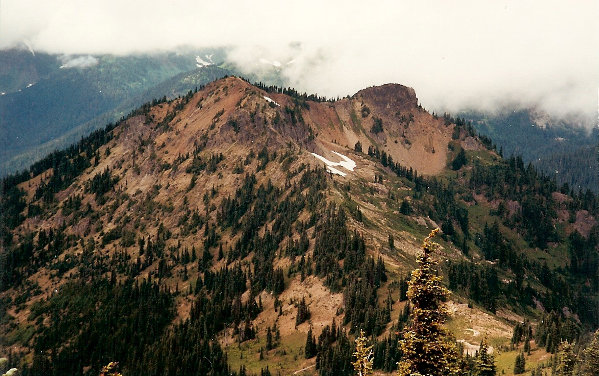 First Pitch