www.willhiteweb.com - Hiking, Climbing and Travel
Hiking all three Burrows Mountains gives the impression you could keep going until you reach the top of Columbia Crest. Whether you hike one, two or all three, the entire route is a scenic enjoyable hike. The further you get, the fewer the crowds. Early season hiking on this trail may be hazardous due to steep snow-covered slopes. Burroughs Mountain offers possibly the finest, accessible tundra in the Cascades.
Third Burrows Mountain
Distance: 4.5 miles
Elevation Gain: 2,500 feet
Summit Elevation: 7,828 feet
Access Rating: Paved
From the White River Entrance off Highway 410, drive up to Sunrise. The trailhead is located on the south side of the Sunrise parking area.
Access:
From the parking area, hike one mile on an old road to Sunrise Camp. This camp is a popular camp with families who need a short backpacking trip. Camping permits here go fast. The trail passes Shadow Lake on a level grade. The hike from the camp begins with a stiff little climb to an overlook of the White River and Emmons Glacier, a good turnaround point for short-trippers, and then continues up onto a wide flat plateau. Burroughs Mountain like Grand Park is the remnant of a lava flow which filled an ancient canyon. In less than 1.5 miles is the 7,300 foot high point of First Burroughs Mountain and the junction with a trail to Frozen Lake. Another half mile leads to 7,400 foot Second Burroughs and a memorial to Edmond S. Meany, a long-time President of The Mountaineers. The trail descends along the ridge to a wide saddle. Leave the trail at the saddle and climb along the wide-open easy crest to the 7,830 foot summit of Third Burroughs, and an amazing vista of the Winthrop Glacier, Russell Cliffs, Curtis Ridge, Steamboat Prow and Inter glacier.
Route: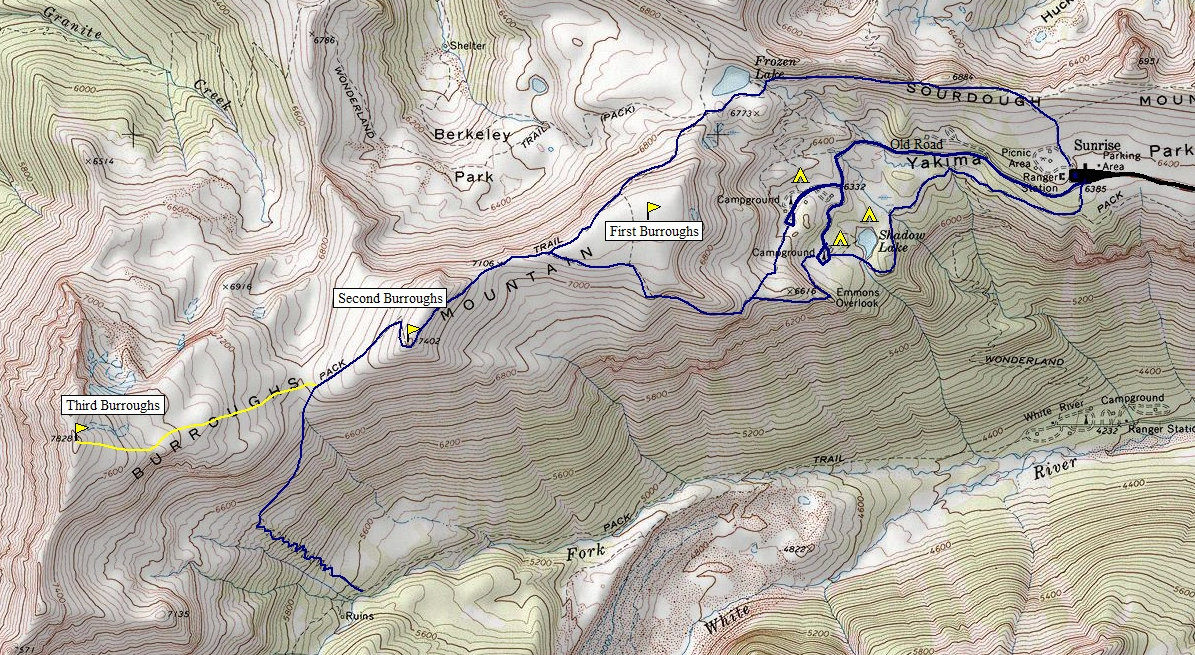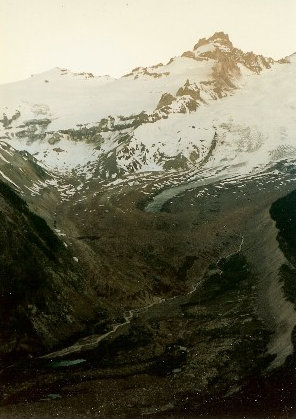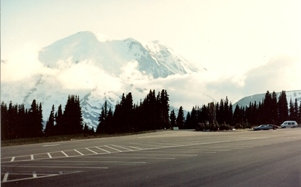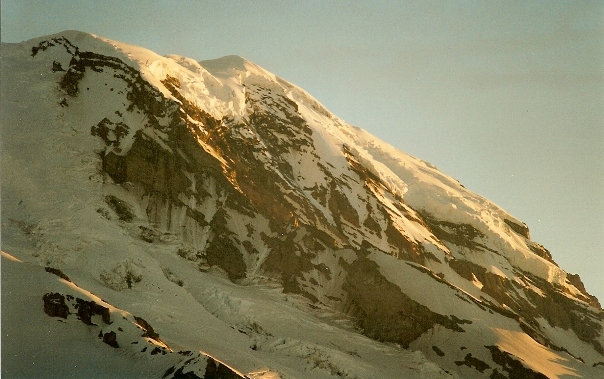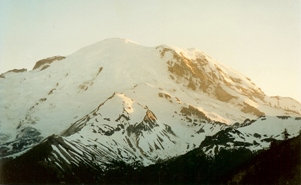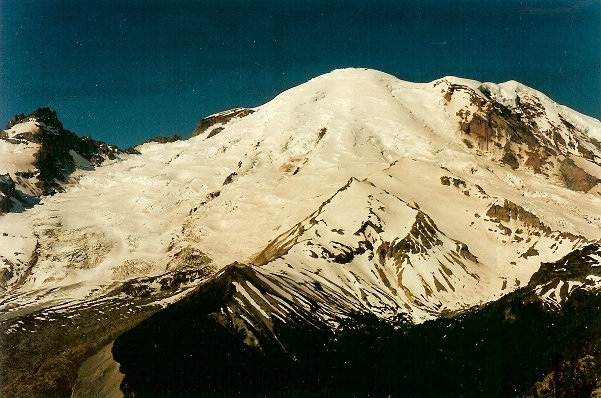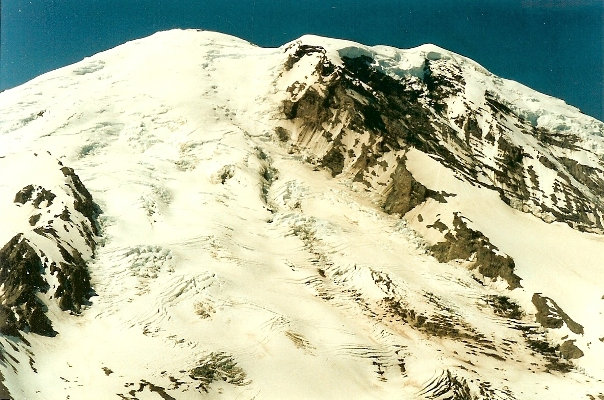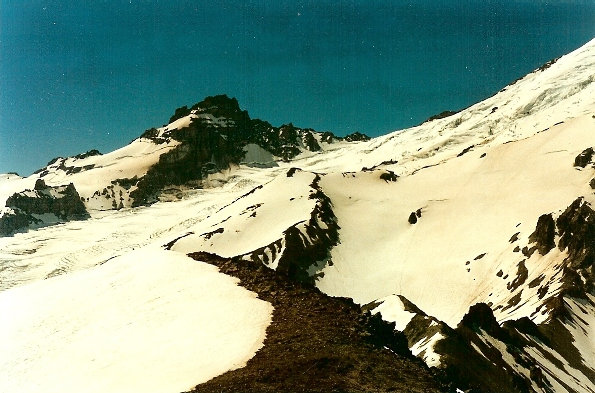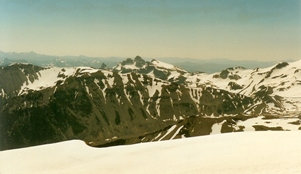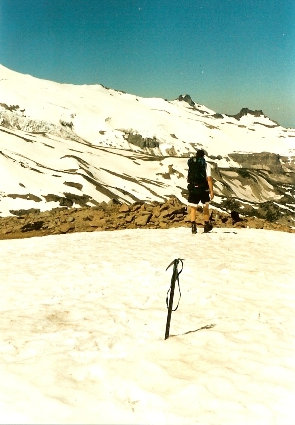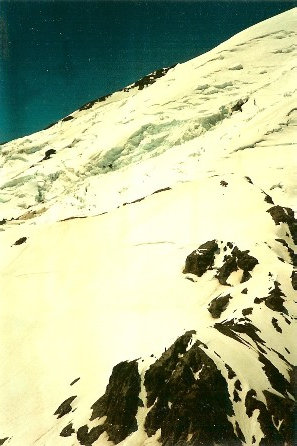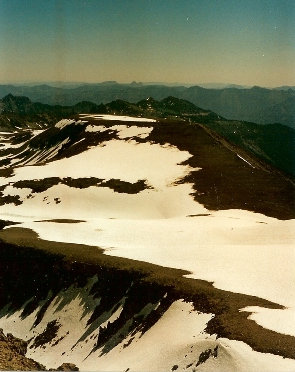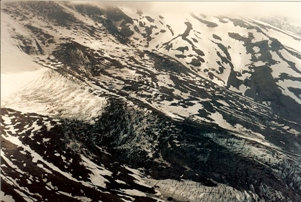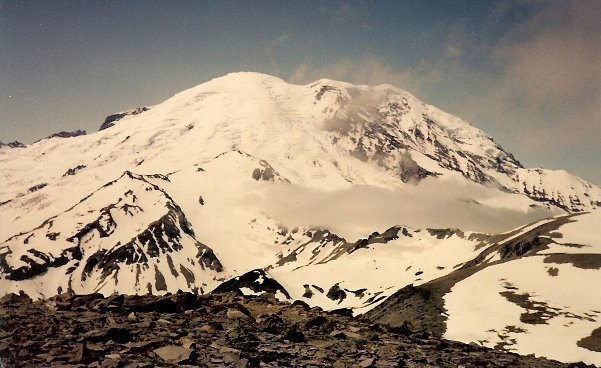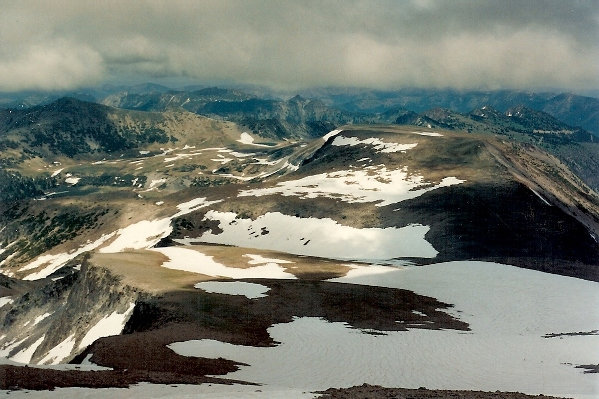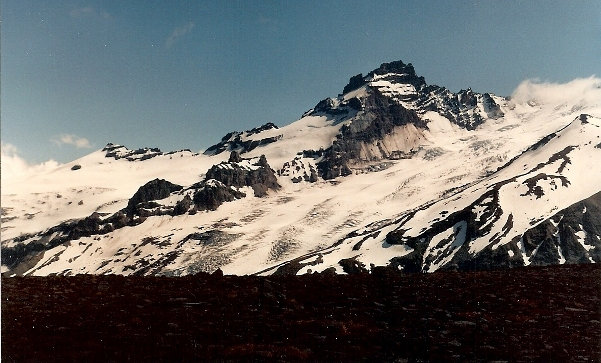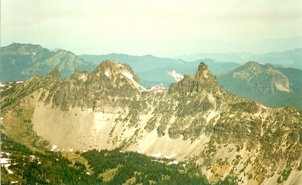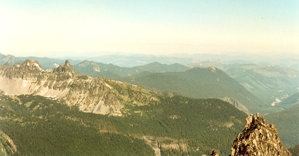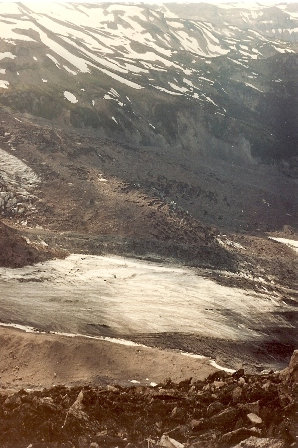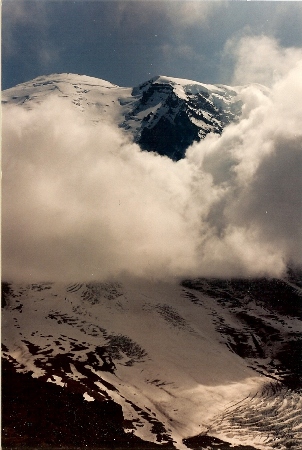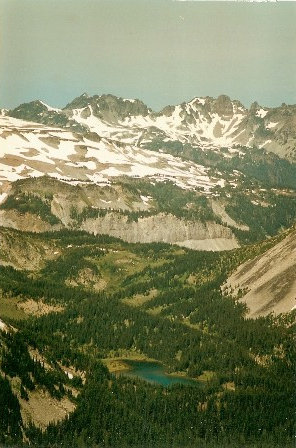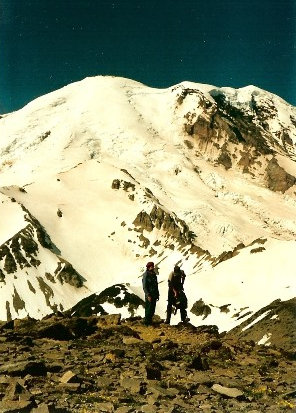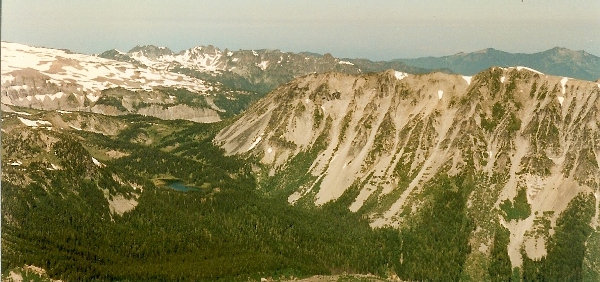 Mount Rainier from Sunrise parking lot
Mount Rainier from near the Sunrise Campsite
Little Tahoma from near the Sunrise Campsite
Cowlitz Chimneys from Third Burroughs
Mount Rainier from trail to Burroughs Mountains
Mount Rainier from Third Burroughs Mountain
Little Tahoma and Mount Ruth from Third Burroughs Mountain
Looking west from Third Burroughs
Looking toward Sunrise from Third Burroughs
Steamboat Prow from Third Burroughs
Curtis Ridge
Mount Rainier from Second Burroughs Mountain (Third is on the right)
Winthrop Glacier from Third Burroughs
Lower Winthrop Glacier from Third Burroughs
Little Tahoma from Second Burroughs Mountain
Second Burroughs from Third Burroughs
Sluiskin Mountain
View North
Mystic Lake and the Mother Mountains
Second Burroughs Mountain
Mystic Lake and Old Desolate Mountain
Rainier from Third Burroughs