www.WillhiteWeb.com
The Polynesian Cultural Center (PCC) is a Polynesian-themed theme park or living museum located in Laie, on the northern shore of Oahu, Hawaii. Dedicated on October 12, 1963, the PCC occupies 42 acres owned by nearby Brigham Young University–Hawaii.

Within eight simulated tropical villages, performers demonstrate various arts and crafts from throughout Polynesia.

Seventy percent of of the center's approximately 1300 employees are students at BYU-Hawaii. PCC profits fund various BYU–H scholarship programs run by BYU–Hawaii. Students work up to 20 hours per week during school terms and 40 hours during breaks, many graduating debt-free.

The Polynesian Cultural Center claims to be Hawaii's number one paid attraction. The PCC is also the venue for the annual World Fire Knife Dance Competition, in which contestants display their skill with blazing swords. Since opening its doors in 1963, over 32 million people have visited the center.
Polynesian Cultural Center - Oahu Hawaii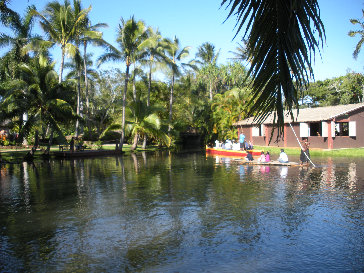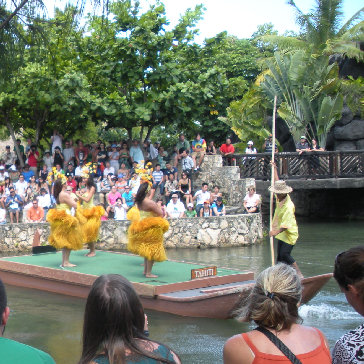 Learning traditional games
Waterways
Learning dances
Water parade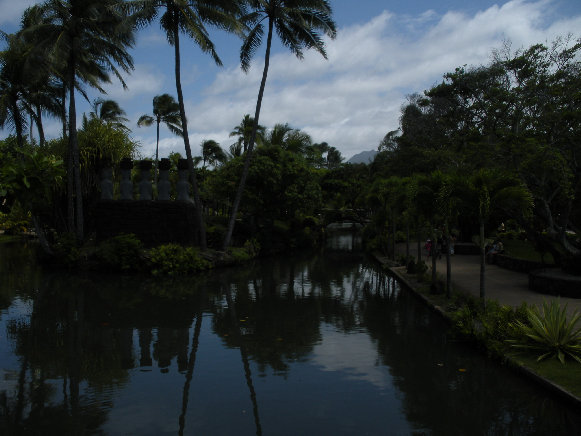 My wife during our honeymoon....but that's not me.
Waiting for a show
The grounds