Flying with Children
WillhiteWeb.com: Travel with Kids
Plan your Seating
Just before boarding
Take off
Items for the flight
The Great Wall of China
Hong Kong
Ready to Go
Most of this advice is for children under 3. Now that my first child is over 3 (sitting in his own seat), there is a massive improvement in comfort and ease during trips. Here is what I know:
Plan your flight early so you can get the whole family sitting together. An isle seat is also a priority of course. I once had to fly alone across the U.S. in a middle seat with my 1 year old on my lap. It was a last minute thing…needless to say it was the worst 5 hours of travel for me.
Some airlines don't have assigned seats. In this case you'll want to be there on time if the airline offers "family boarding". Make sure you get your kids to go to the bathroom or they'll want to go just as the plane is ready for take-off. Depending on where we are going, we'll check in our kid's car seats. It's an extra bag but most car rental agencies charge a large daily fee for a junky, uncomfortable seat. Some people strap their kids in a car seat on the flight. I still don't know why. We usually have our kid carrier with us to the gate. Once there, get a gate check ticket on the carrier. When you board the plane, you'll just leave it at the end of the ramp. A worker puts it on the plane and upon arrival; a worker brings it back out. Lots of families do this with strollers.

Most babies have ear trouble on take off and landings. Have them eating or drinking during these times. My kids never experienced this problem, even sleeping during them but anyone who travels a lot knows this isn't always the case.
For the young ones, bring some new toys, a new sticker book, fresh coloring book, etc. Older children could use electronic games or a portable DVD. Don't forget a favorite blanket, they might sleep! I also bring my own snacks and drinks/formula, never rely on flight peanuts. The drink will need to be purchased after getting through security. Don't forget lots of baby wipes, you'll use them for everything. A change of clothing is also good in-case of…well you know. Some have said to give your child benadryl so they sleep the whole flight. We tried this once with some success but he seemed to be really hyper just before he crashed.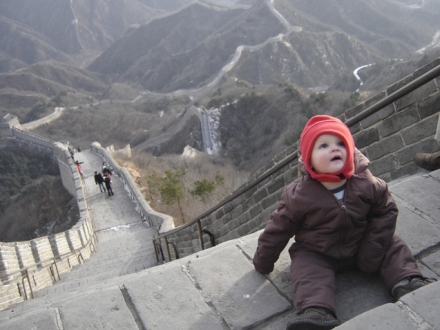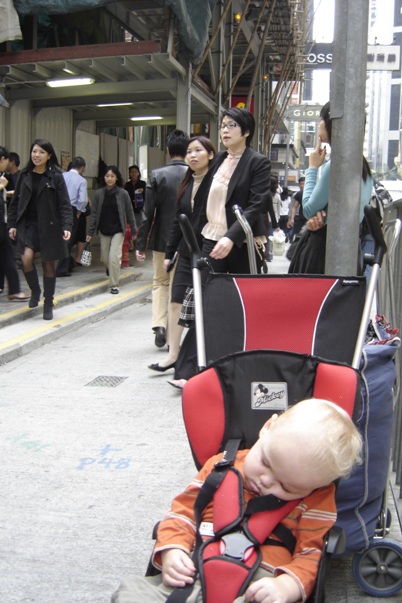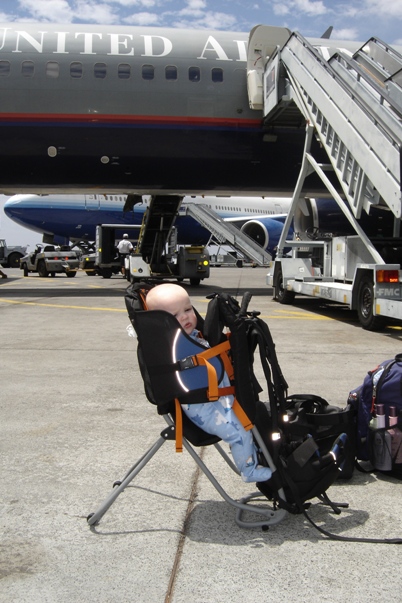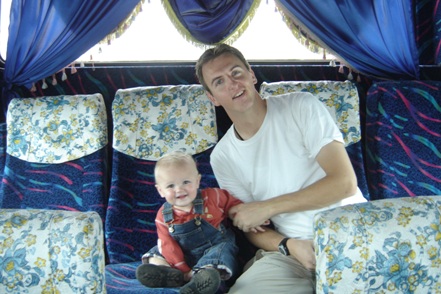 Airport Shuttles