The tallest mountain above Boise and most prominent peak in the area is Shafer Butte. Shafer Butte is home to Bogus Basin State Park and the Bogus Basin Ski Area. The summit is riddled with communication towers, roads and a ski lift. Access is easy, you can drive high requiring less than 1000 feet of vertical climbing. You could also take the ski lift up to the summit in winter. I went up in spring with consolidated snow, shortly after the resort closed down.
Shafer Butte
Distance: 1 mile
Elevation Gain: 1,000 feet
Summit Elevation: 7,582 feet
Access rating: Level 1
www.WillhiteWeb.com: Your online resource for hiking, climbing and travel
Access:
From I-84, take N 15th Street north. It becomes Harrison Blvd., then turns into Bogus Basin Road. Follow Bogus Basin Road until you reach the resort. Follow the parking lot around the north looking for signs for the Pioneer Lodge and condominiums . This road climbs to the upper parking lot.
Route:
From the upper lot, you can just climb directly to the summit or take a cat trail around the north side climbing at a slow pace. The cat trail eventually ended forcing me to climb a few hundred feet directly to the summit.


Summit area in summer from upper lot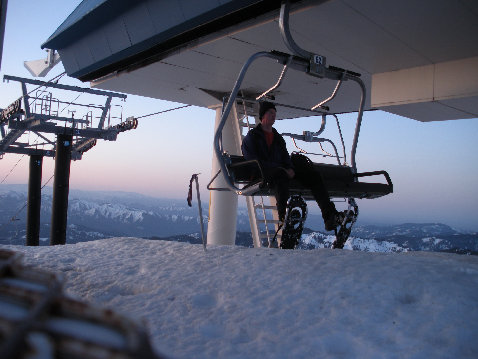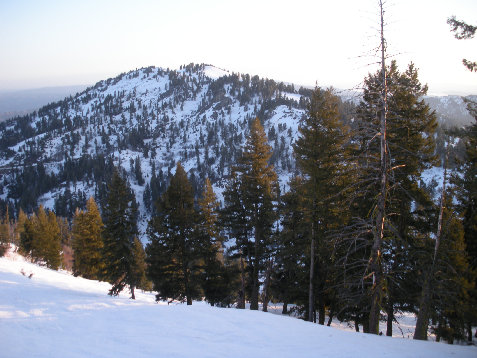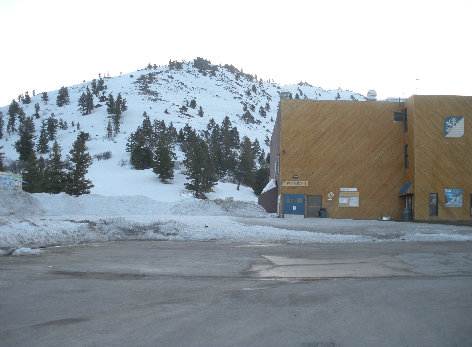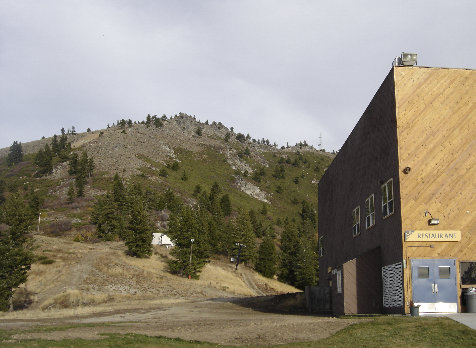 Pioneer Lodge and Shafer Butte in spring
Pioneer Lodge and Shafer Butte in summer
Looking over to Mores Mountain
Summit Benchmark in concrete
Snowshoe tracks up
Hoping for a ride down
Looking east
East from the summit
Looking south to Doe Point
Sunrise from the summit of Shafer Butte
Lookout building on the summit
Snowshoe tracks going down