Mount Harrison is the most northern mountain before the flatlands of the Snake River Plain. The view on a clear day must seem to extend forever. Near the summit is Pomerelle Ski Area, a resort that surprisingly gets a fair amount of snow. The very summit is easy to reach on a paved road and it has an active fire lookout as well.
Mount Harrison
Distance: Drive-up
Elevation Gain: Drive-up
Summit Elevation: 9,265 feet
Access: Paved
Idaho Hiking & Climbing
Access:
From I-84, head south from the Declo / Albion exit number 216. Go through the town of Albion until you see a sign for Pomerelle Ski Resort. Near the entrance of the ski area is a signed road to the right to Thompson Flat, the Twin Lake picnic area, and Lake Cleveland. Follow this road to the summit.
Fire Lookout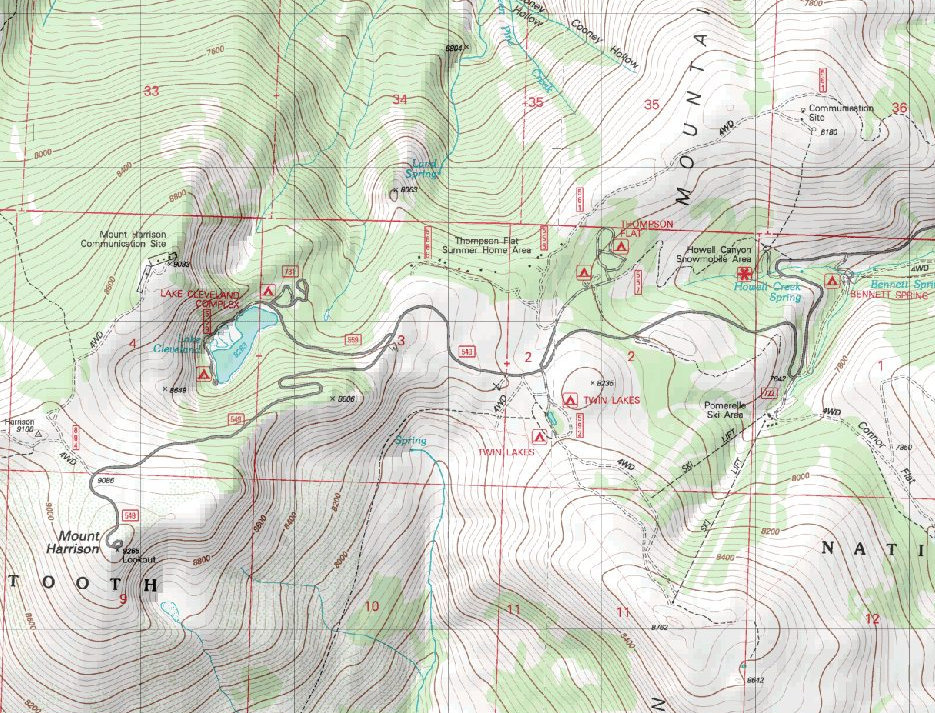 Looking east
Lookout building
Looking northwest
The paved road up
Looking north