www.willhiteweb.com - Hiking, Climbing and Travel
Three Fingers Mountain
Three Fingers Mountain is a very prominent mountain noticeable from the north Puget Sound Region. An old lookout on the highest point draws in the extra crowds. The catch for hikers is the trail that comes up short of the summit. You have to do some scrambling and snow climbing. It is not difficult stuff, maybe just bring someone along who can watch over you. The summit rocks have been made easy with a series of ladders, just hold tight as you go, there is exposure.
Distance: 8 miles
Summit Elevation: 6,870 feet
Elevation Gain: 4,000+ feet
Access: Decent Gravel Road
Drive the Mountain Loop Highway 6.5 miles east of Granite Falls to milepost 7 at the top of the hill and turn left (north) on Forest Service Road No. 41. Three roads leave the highway at this point but two are private. FS41 is the east most of the three. At the junction where the pavement ends, keep left. Along the way you'll pass several obvious side roads. Turn right onto FS4160. The trailhead signed Goat Flats is about 17.5 miles from the Mountain Loop Highway. Contact the Verlot Ranger Station for road conditions as this road is susceptible to closures.
Route:
Access:
Start out on a gradual but root covered wet trail for 2.5 miles to Saddle Lake. Continue beyond there for 2.5 miles to Goat Flats. There are nice camps here in the wide open meadows with views out to Puget Sound. Continue on the trail 2 miles to Tin Can Gap. This is where many people stop. From here, depending on the month and snowpack, the traverse is on climbers trails, through moats or even on the glacier. Your best bet for the easiest conditions will be September and October. As your near the top the climbing is on heather and scree slopes, with one permanent snowfield as well. Finally, the ladders take you up the otherwise class 5 rock. A final rope to hold is in place for the last few feet.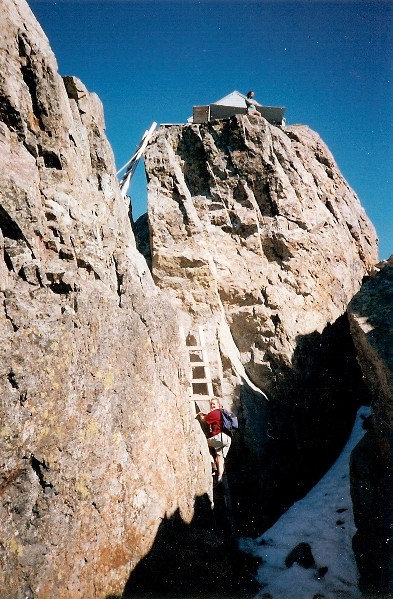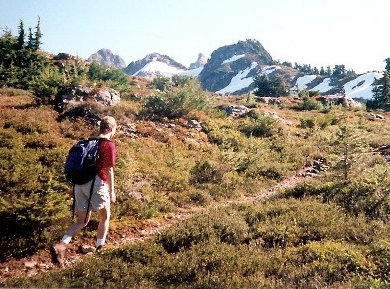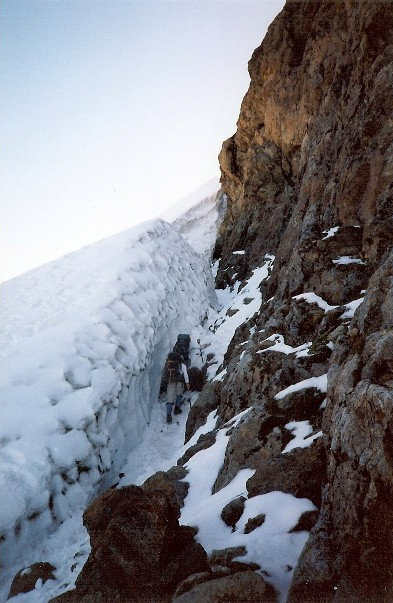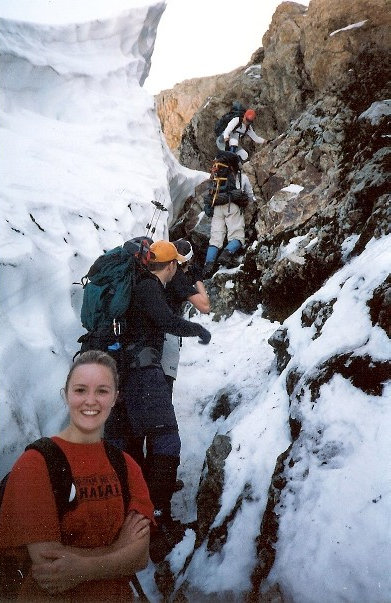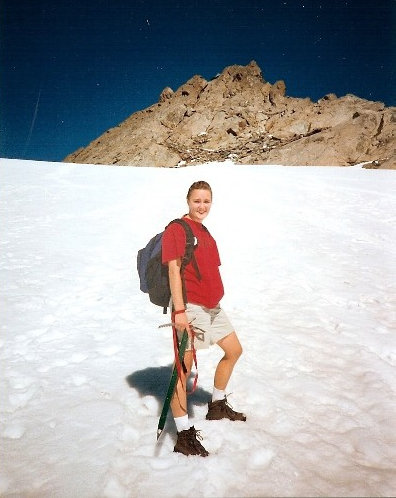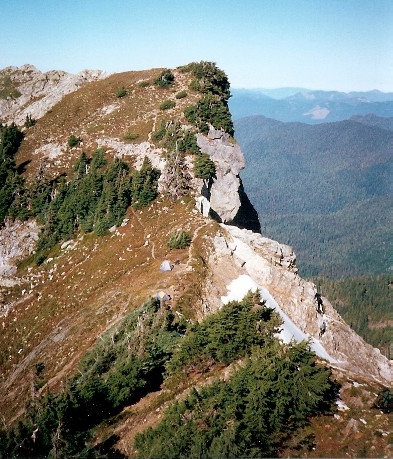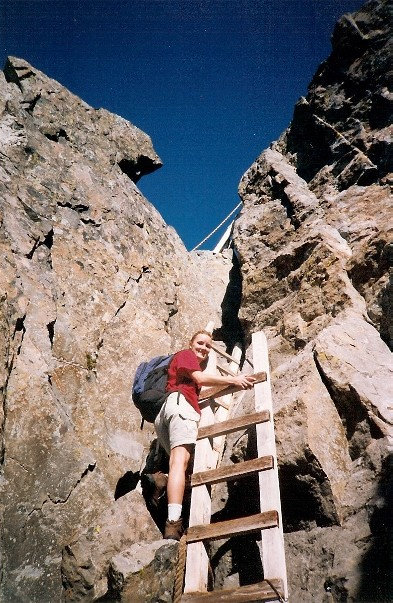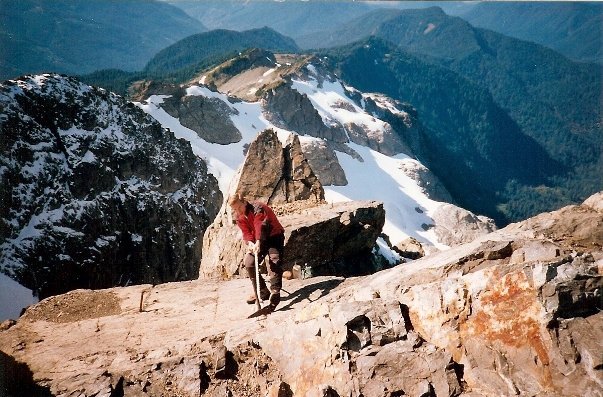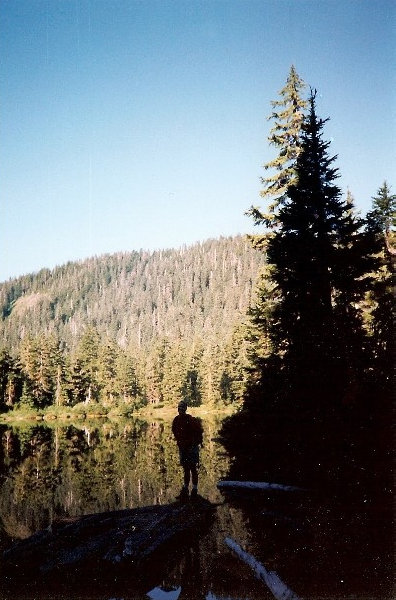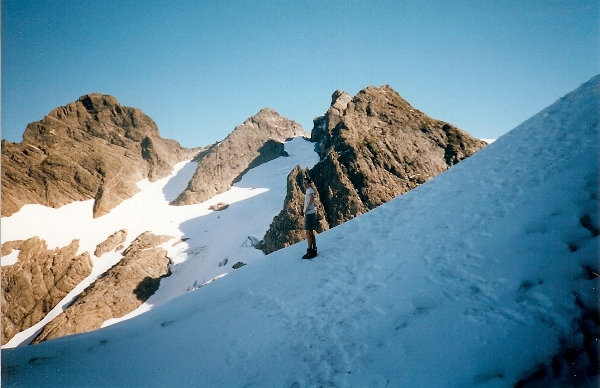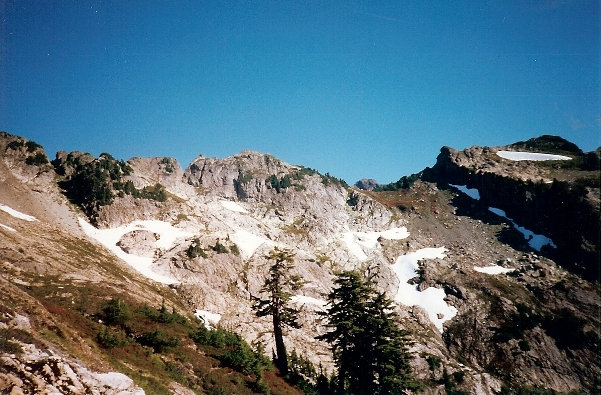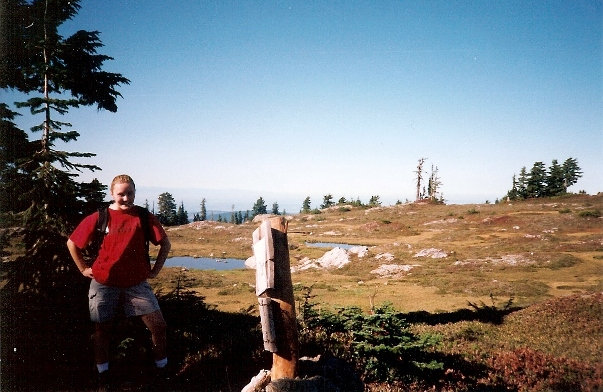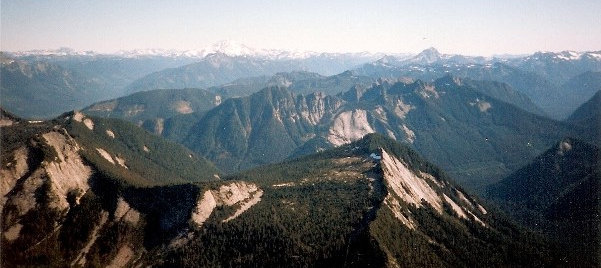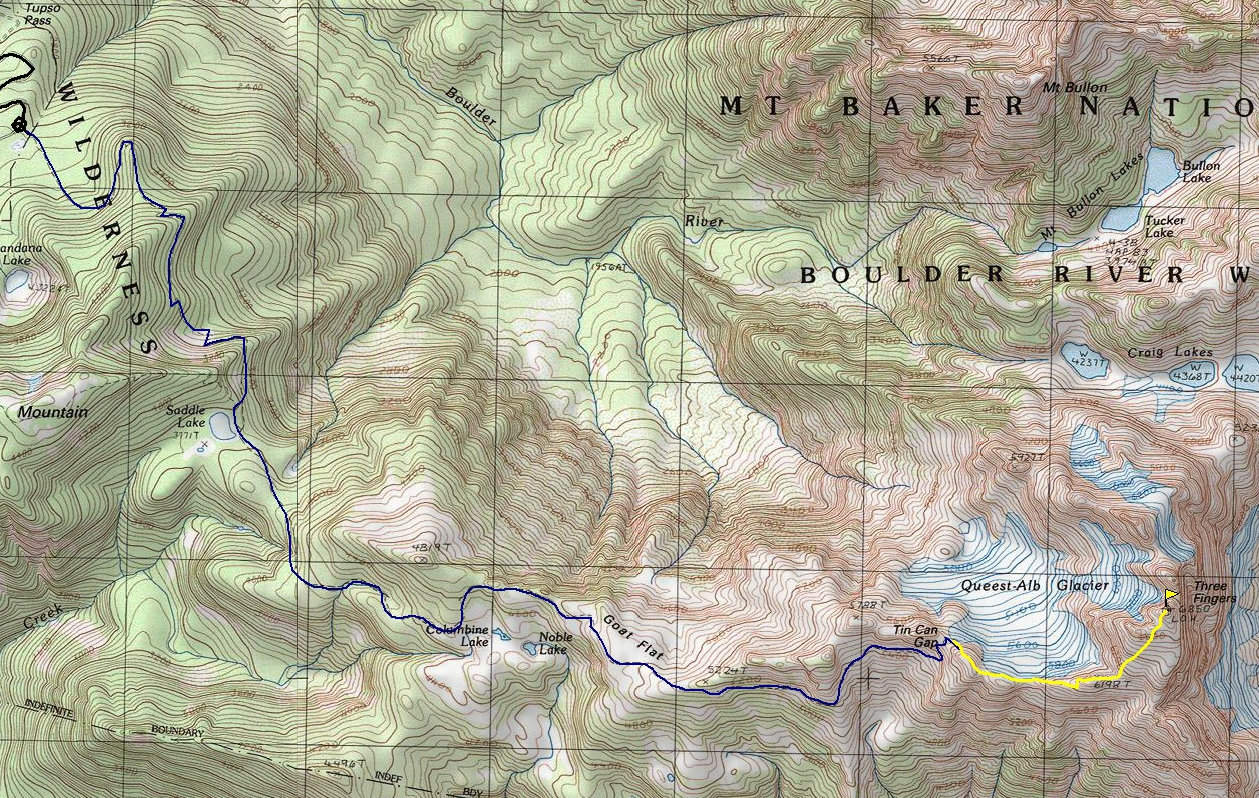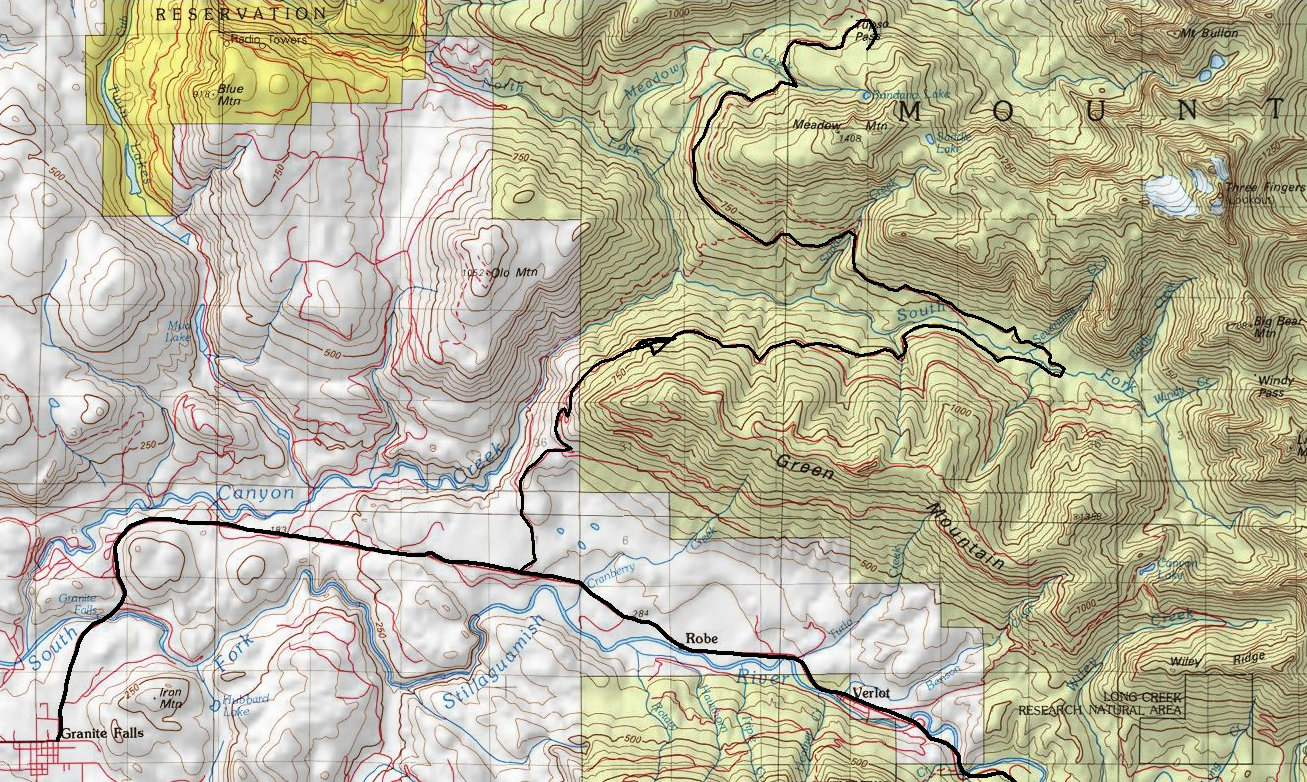 Lookout
Tin Pan Gap
Goat Flats
Arriving to Goat Flats and ridge to lookout
Looking down at Tin Pan Gap
The moat beyond Tin Pan Gap
The Three Fingers
Waiting for slow climbers....while looking like tourists
In route to the gap
The rope just below the summit
East to Glacier Peak and Sloan Peak
On the final snowfield below the summit
Summit ladders
Summit ladders
Saddle Lake
Below: Access from the Mountain Loop Highway