Kaua'i Hawaii
WillhiteWeb.com: Hawaii Travel
Napali Coast
Waimea Canyon
Helicopter Tours
Only a trail traverses 11 miles along this rugged stretch of coastline. Because the trail is so famous, getting permits to camp along the trail is difficult. One can day hike the route without permits but the whole way out and back is a tough day because the trail isn't an easy walk (so they say). We hiked a few miles to Hanakapi'ai Beach and wished we had planned ahead better. I suspect it wouldn't have been that hard to go the 11 miles out and back either.
Of the 5 Hawaiian Islands we have toured, we enjoyed Kauai the most. We found the best hikes, the most remote beaches, more scenic vistas, biggest waterfalls, the least crowds and so forth across the island. The only thing it is lacking is all the amenities the fancy resorts seem to attract. Go to Maui to be pampered, Kauai is for the more adventurous vacationers.
A nice road runs the rim of the canyon offering several dramatic viewpoints. The canyon is a smaller version of the Grand Canyon...in the middle of the Pacific Ocean! A few lookouts also peek down several thousand feet to the ocean and the Napali Coast. Hiking trails drop to the bottom. Down in the canyon we camped and enjoyed some nice solitude with the wild chickens and diverse plant life.
Because so much of Kauai is inaccessible by vehicle, a helicopter sightseeing trip makes the most sense on this island. Highlights include the Napali coastline, going into remote cirque waterfalls and flying into Waimea Canyon. Jurassic Park was filmed here for a reason.
Wailua River Kayak Trips
Remote Beaches
This is the only navigable river on all the islands. You can go on a tour or rent kayaks and take yourself up river to several sights. There is a village, a fern grotto, picnic areas and a nice trail to a big waterfall. Plan about a half day for all of this.
The beaches of Kauai just aren't crowded. Most people I've met who have been to them all agree Kauai is the place to get away from people. Even better are the very scenic beaches that require hiking trails for access.
Remote beaches
Napali Beach
Overlook in Waimea Canyon State Park
Napali Coastline
Waterfall accessed by trail after kayaking up Wailua River
Helicopter Tour
Waterfalls
Waimea Canyon overlooks
At bottom of Waimea Canyon
Up the Wailua River at a trailhead
At the bottom of Waimea Canyon
Views from a helicopter tour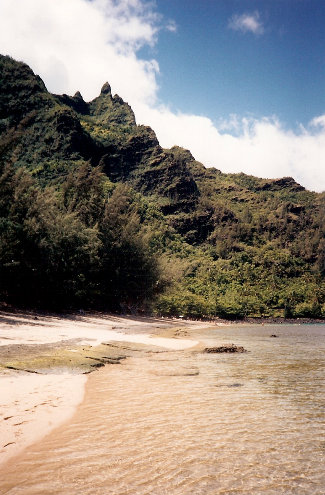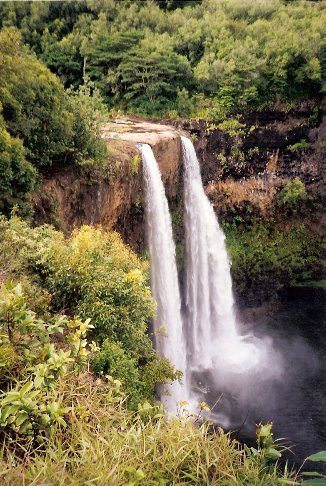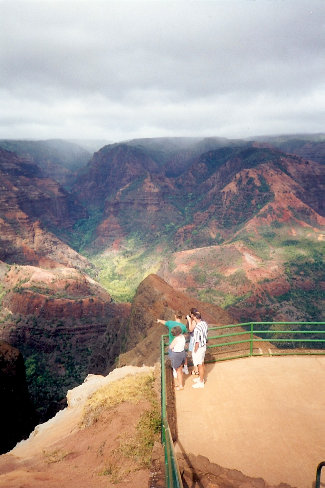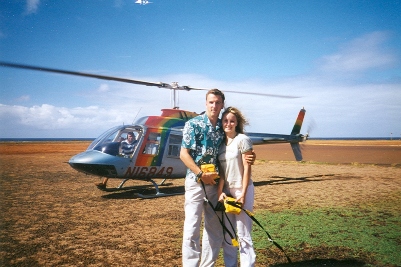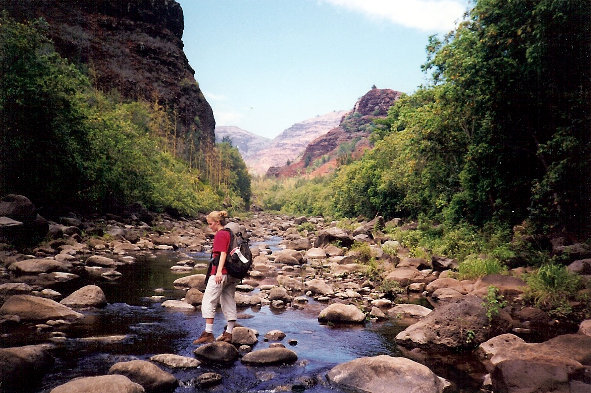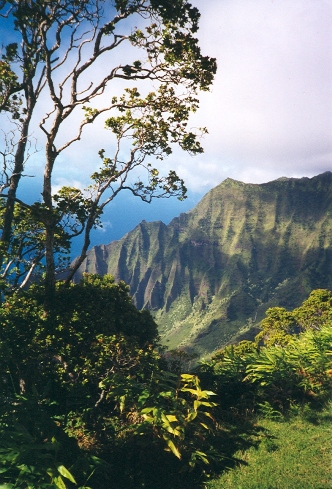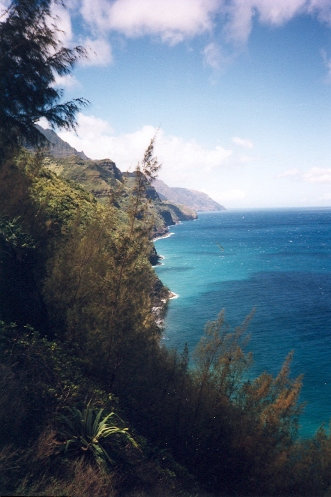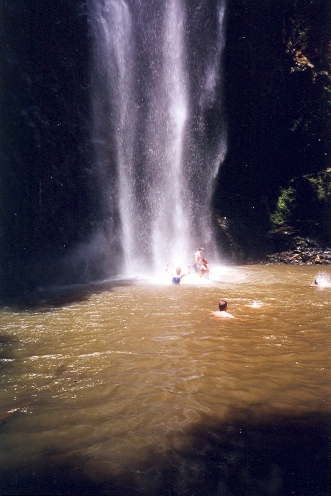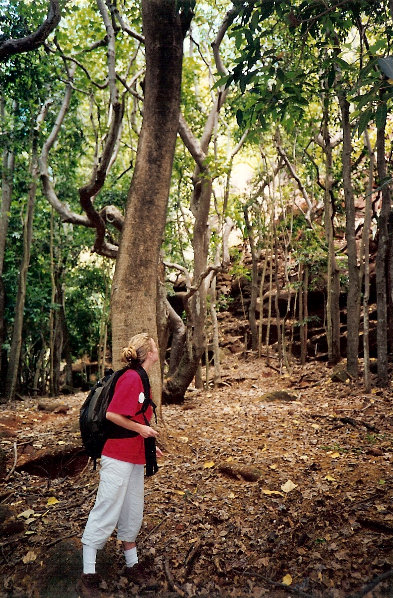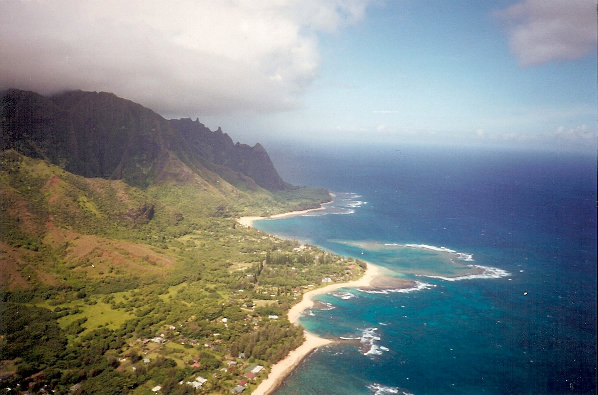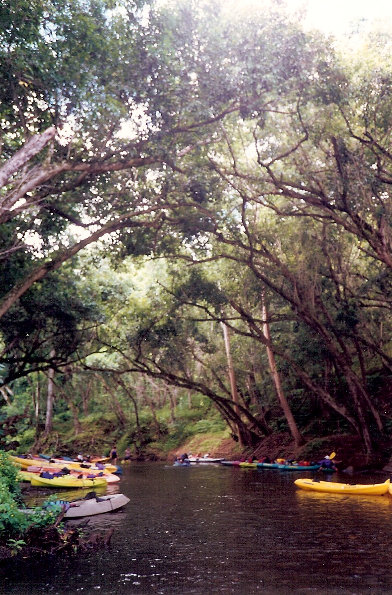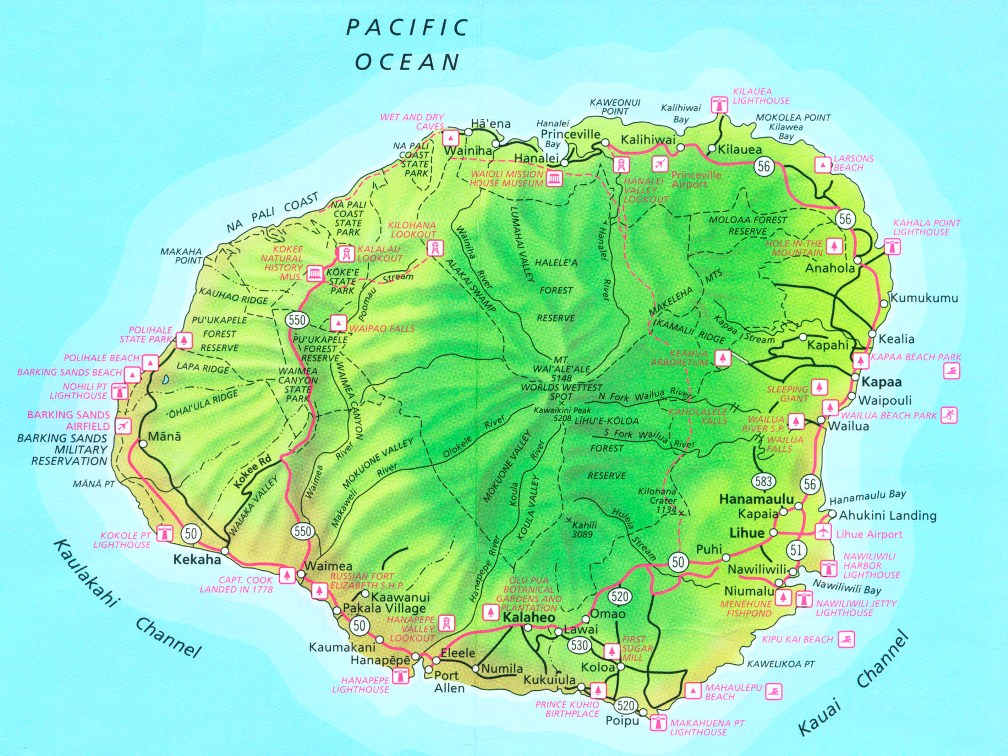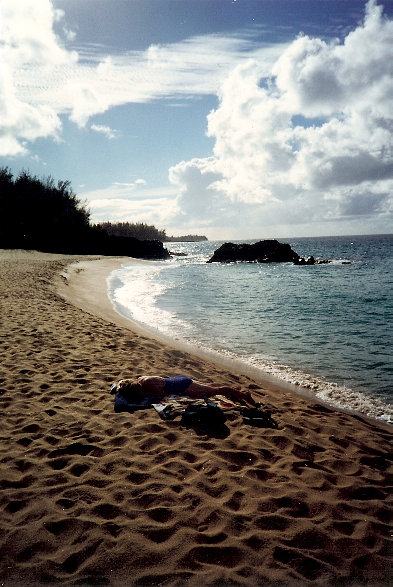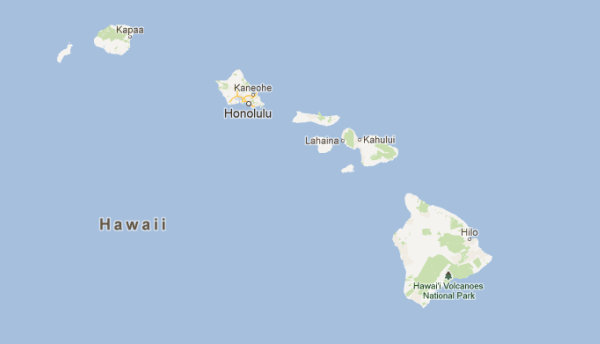 Kaua'i