Edinburgh, Scotland
WillhiteWeb.com: Europe Travel
Arthurs Seat
Royal Mile
Edinburgh Castle
Arrived in Scotland by ferry. Loaded ourselves onto a bus that had a crazy driver flying through the hills of Scotland at dangerous speeds. The ride was scenic though with green treeless mountains everywhere. We arrived in Edinburgh where we stayed in a bed and breakfast, a nice place recommended by the Rick Steve's books. Saw a few sights but retired early due to exhaustion. When we awoke late, we were chewed out at breakfast "breakfast is at 8 am sharp" she said. I had actually gotten up before breakfast to hike up Arthur's Seat at 823 feet above sea level. Great views but very windy conditions. After breakfast, we hiked into town going to the Edinburgh Castle first then doing the Royal Mile. After town, we returned to the B&B via Arthur Park Ridge. That evening we went looking for a real grocery store finding a huge one. We stocked up. The next morning it was off to Fort Williams in the highlands to do a climb.
Walking the Royal Mile
Self-Guided headphone tour
Hiking back on Arthur Park Ridge with views of the city and castle
Views while walking around town
City view from Edinburgh Castle
Arthur's Seat from Edinburgh Castle
Hiking near Arthur's Seat
One of several museums in the castle
From the Edinburgh Castle high on Castle Rock, the city spreads below as the city began from the castle edges. Everywhere you go you can see it. From the castle you have amazing views but it's the castle itself that is more amazing. It's full of museums. The area has been used for hundreds of years BC but the first castle was built around the 12th century. It was used as a royal residence until 1603.
From the castle, the first major roads extended out for almost a mile to the Royal Palace of Holyrood House (sometimes still used by royalty). Because royalty used this path to get between the two locations, it became know as the Royal Mile. Nowadays it is a tourist route that looks as though you are back in the middle ages. Old buildings, shops, restaurants, museums, there are dozens of things you can see in this short stretch of road.
Arthur's Seat is a small peak in Holyrood Park rising in the center of the city. The landscape is alpine like and the dramatic change from urban city to countryside is really interesting. The climb is only 800 feet so it's an excellent easy walk if you have time.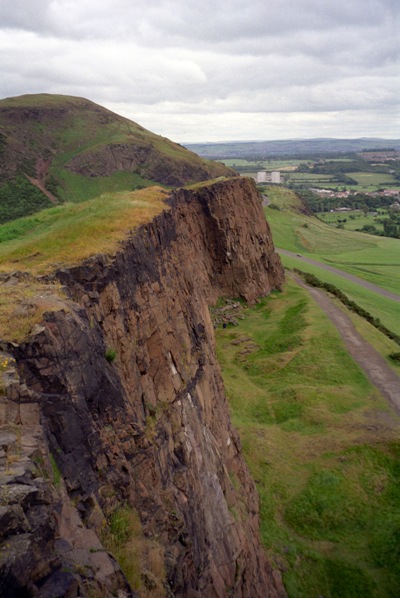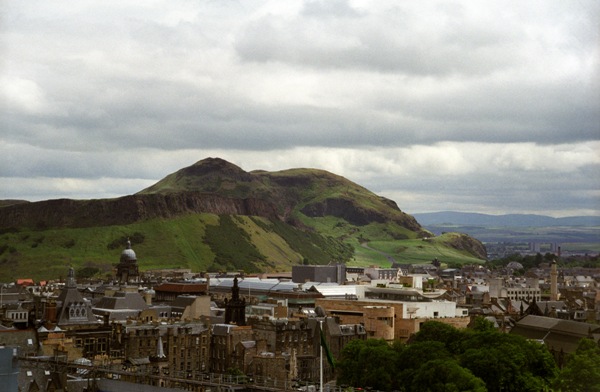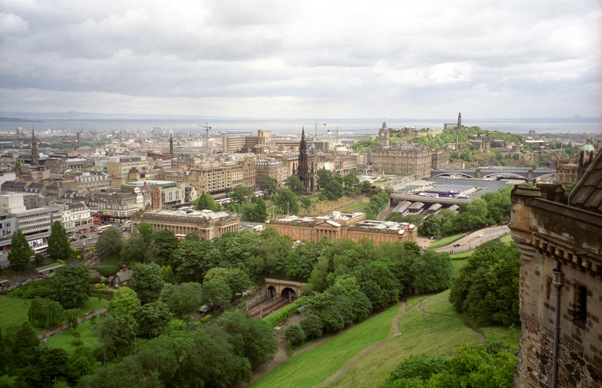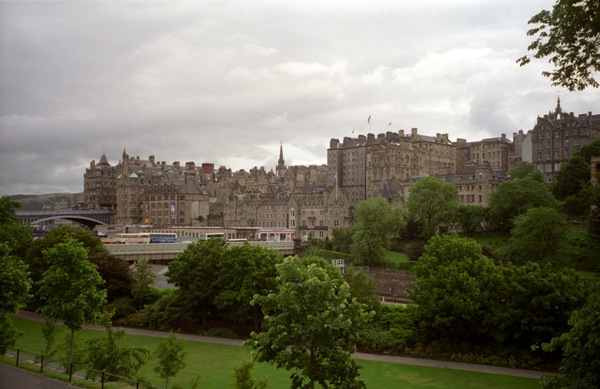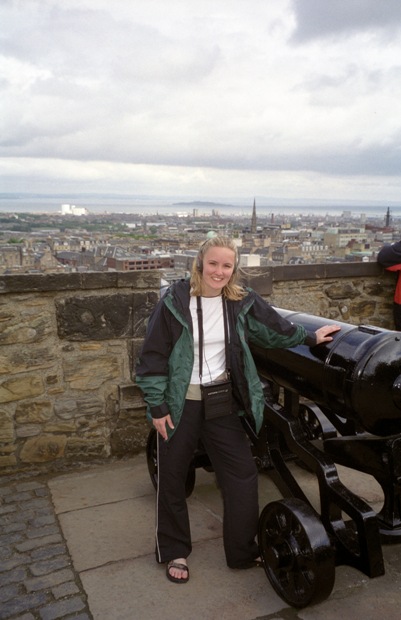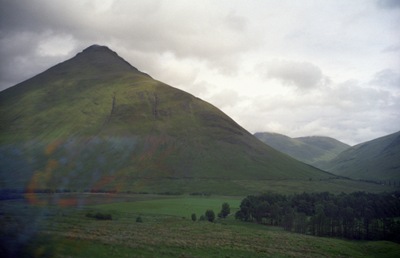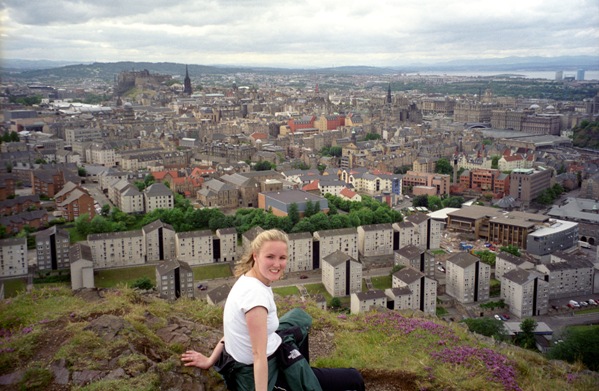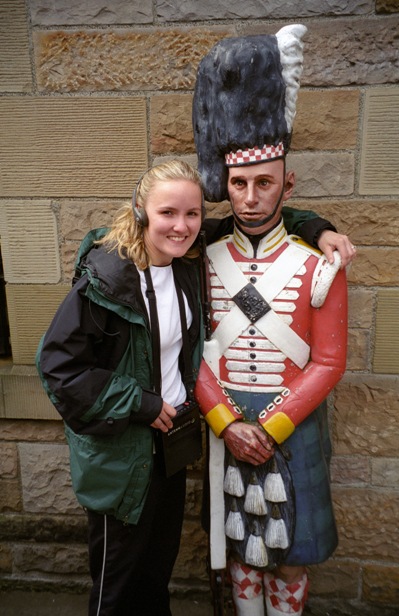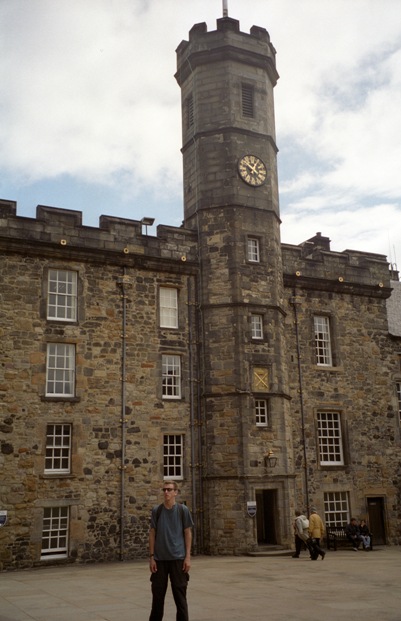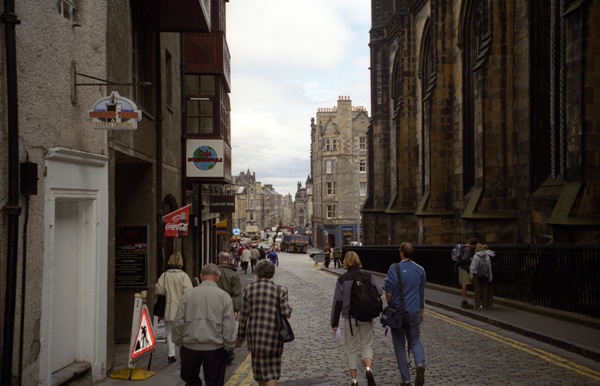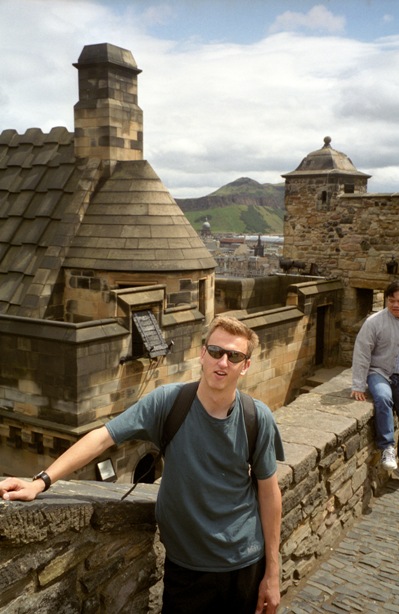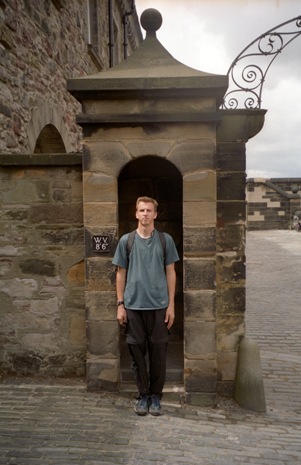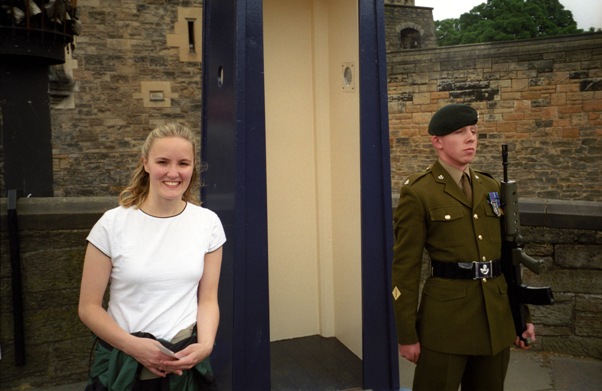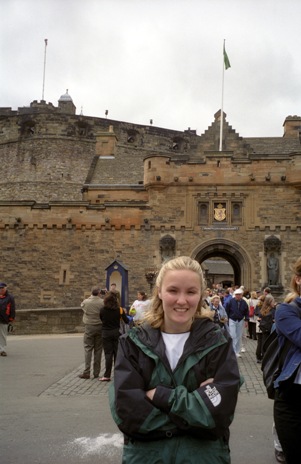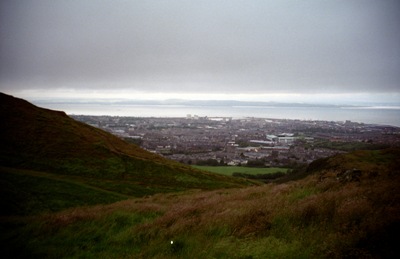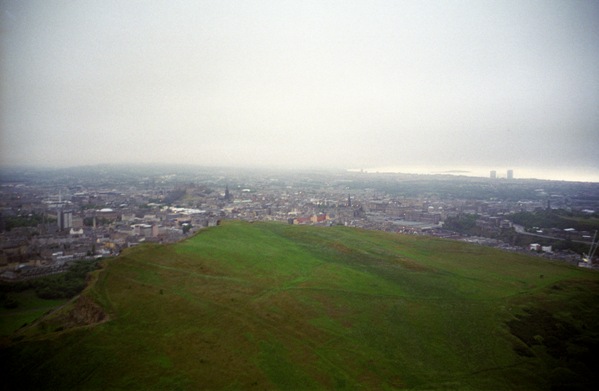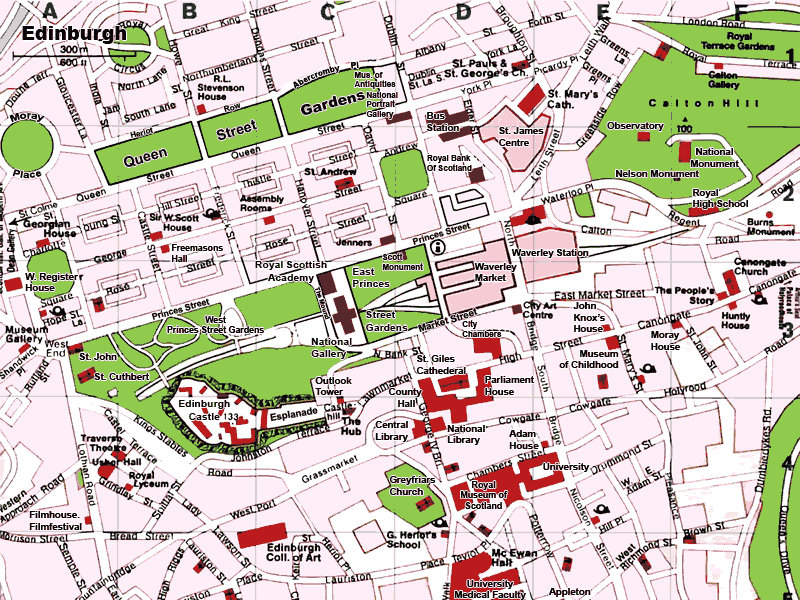 View from the summit of Arthur's Seat
Edinburgh guard station
Statue in Edinburgh
Edinburgh Castle
Edinburgh Castle Guard
Hiking up Arthur's Seat
View out of the bus window in route to Edinburgh
Edinburgh Castle