It's a wonderful feeling to know there will be a trail broken into the fresh snow from the base to the summit. This is something you can expect if you climb Mount Glory in the winter. This mountain is very popular with the backcountry skiers from the plowed winter access from Teton Pass. Even when I arrived in the pre-dawn hours, I could see a few headlamps already heading up the hill. On my decent I counted over 30 skiers climbing up. In summer, Mount Glory is reported to be a nice friendly hike with meadows and flowers. A trail does exist in summer.
Mount Glory
Route:
Access:
Teton Pass is only 15 minutes to the west of Jackson Hole on Route 22.
From the parking at the pass, find the boot path across the highway heading up into the woods. Follow the trail or if none, stick to the trees on the ridge, which becomes more defined as you get higher. If you stick to hiking the ridge up and down you shouldn't have much to worry about with avalanche dangers.
www.willhiteweb.com - Hiking, Climbing and Travel
Distance: 1.5 miles
Elevation Gain: 1,650 feet
Summit Elevations: 10,086 feet
Access Rating: Level 1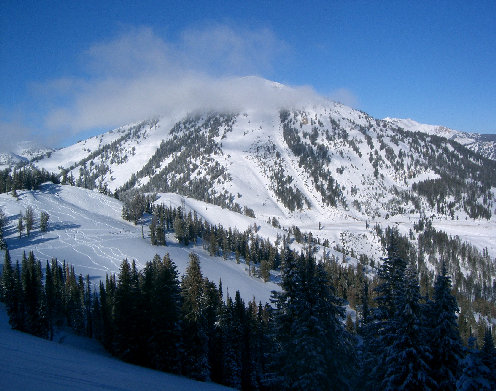 Photo by Brian Kalet
Mount Glory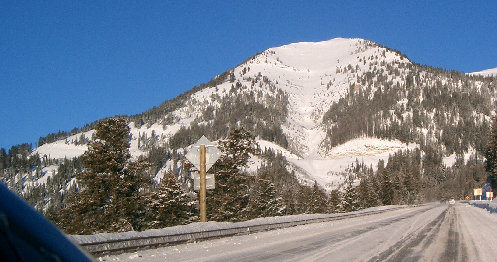 Photo by Brian Kalet
Mount Glory and the Glory Slide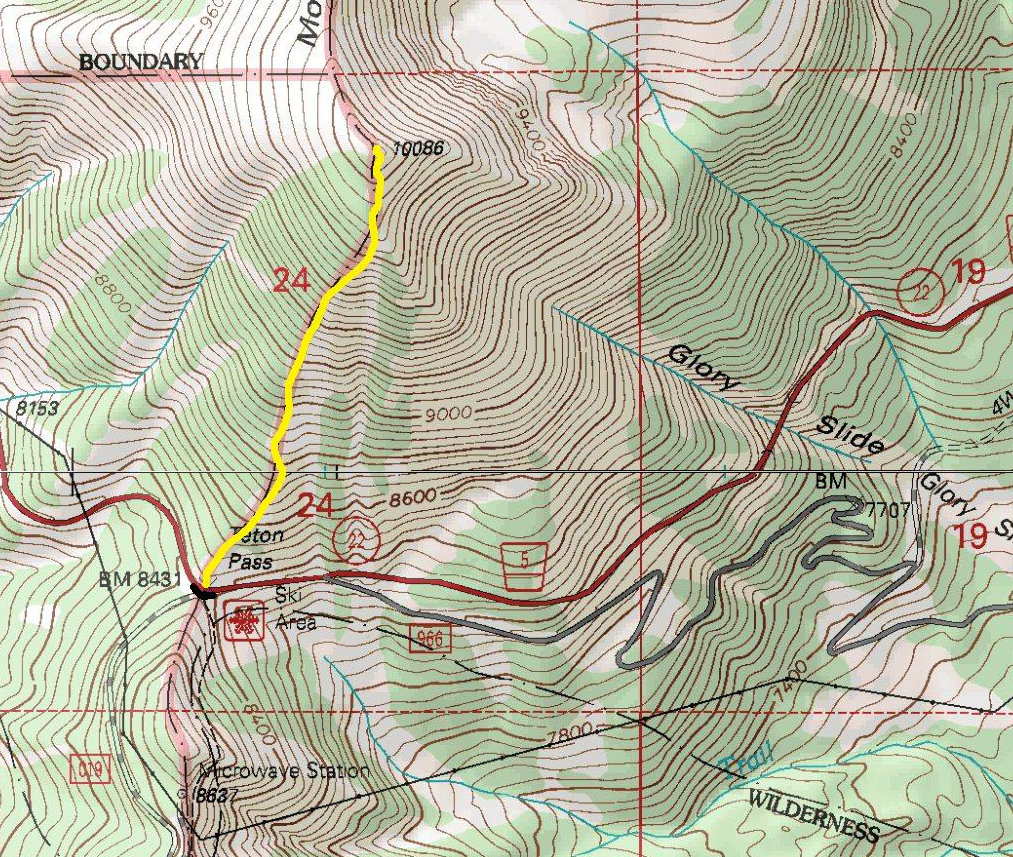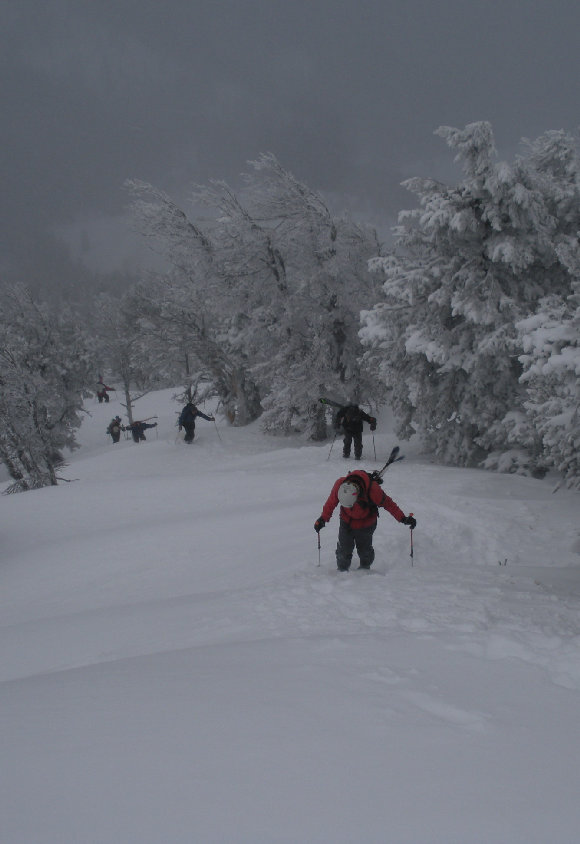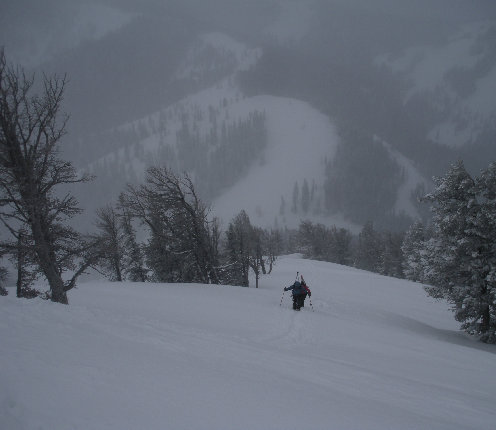 And here they come
Climbing up Mount Glory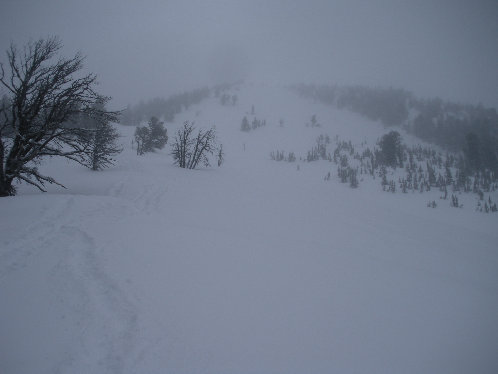 The route climbs the ridge on the left along the tree line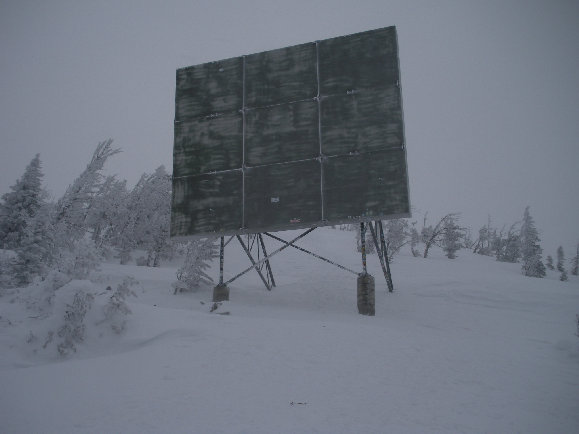 Relay beacon near the summit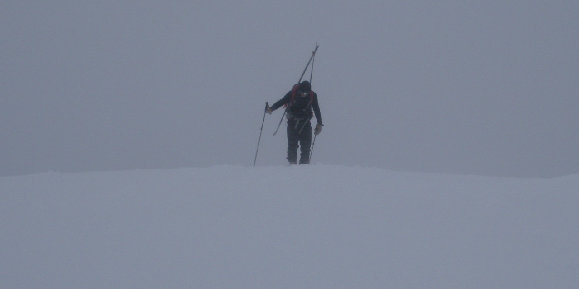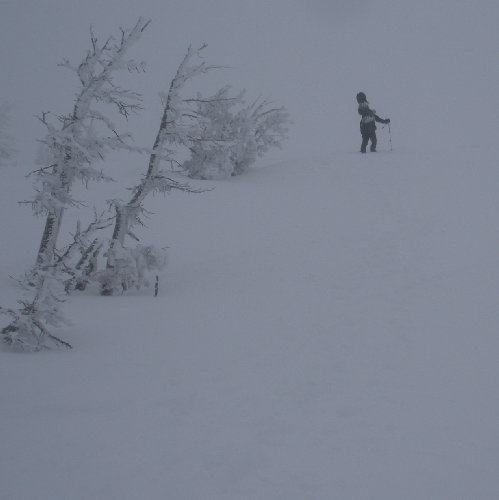 Arriving at the summit
Nearing the summit