North Caineville Mesa
Factory Butte
Factory Butte and Mt. Ellen
Start of Factory Bench Road just off Hwy 24
North Caineville Reef
Factory Bench Road
Utah Sights & Attractions

The unsigned road starts 9.7 miles west of Hanksville. It's a nice gravel road passing along side the east side of Factory Butte. The best road (there are several 4WD roads branching off) crosses the North Caineville Reef into the Salt Wash. Much exploring could be done here...the terrain is very moon like. Most cars should be able to go a good distance, it had been recently graded when I was there. Factory Butte is well known for its OHV areas, and has several areas of dispersed dry camping sites. In spring, desert wildflowers pop and some good photography is offered. The best time is from late March to early June.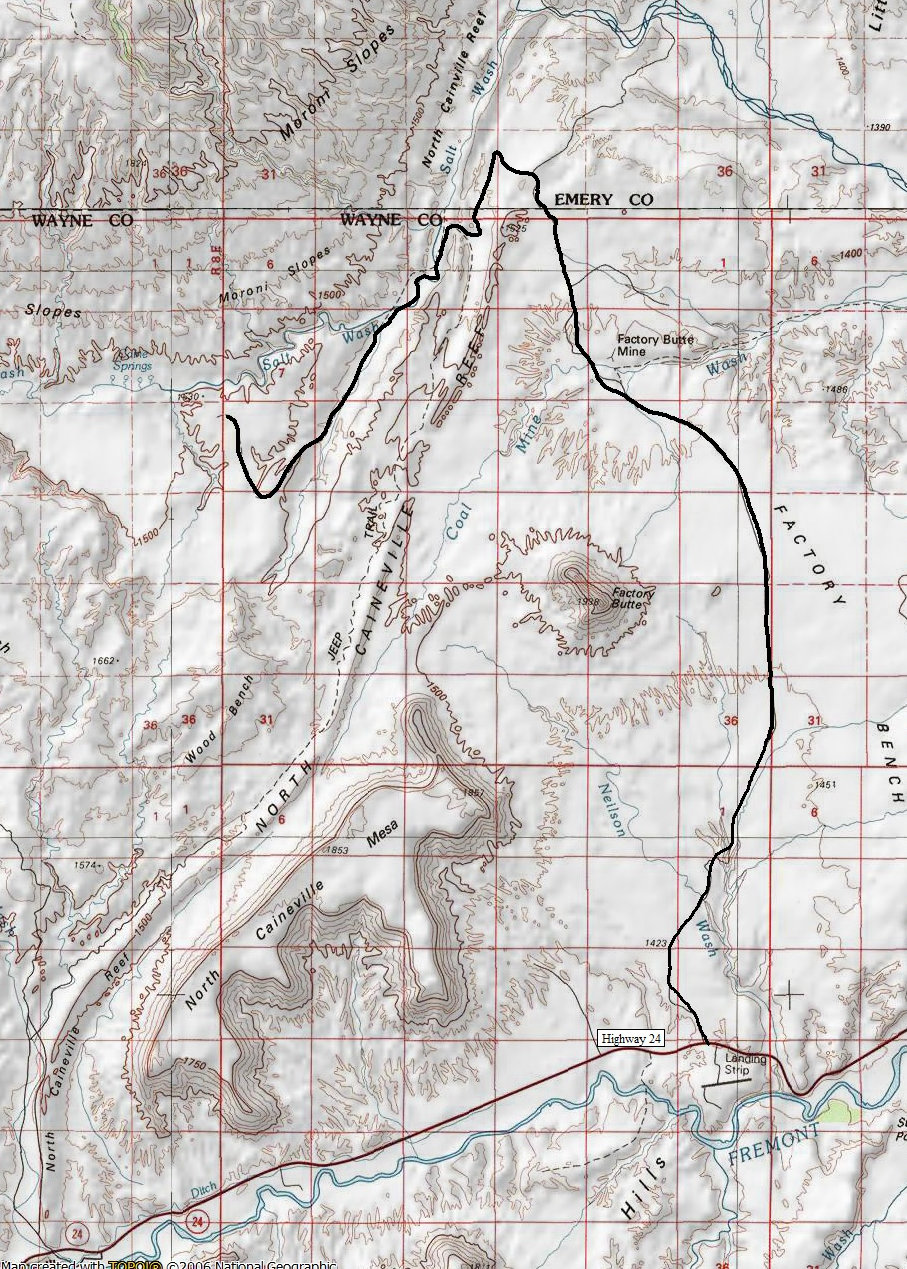 Salt Wash
Dropping into Salt Wash
Hiking: North Caineville Mesa Trail
The North Caineville Mesa Trail ascends over 1300 feet from Highway 24 to the top of the N. Caineville Mesa. The trail runs along the spines of the Mancos badlands up into the Ferron sandstone cap of the mesa. The route is 2 miles long marked by cairns, with most taking from one to two hours to reach the summit. Access is from the old cement mixer along Highway 24, about 12 miles from Capitol Reef National Park. Just park at the mixer and look for the route up the badland ridge behind it.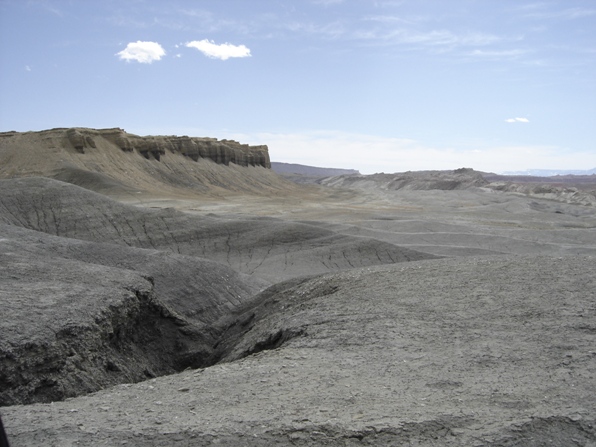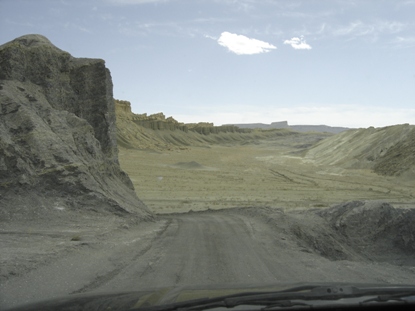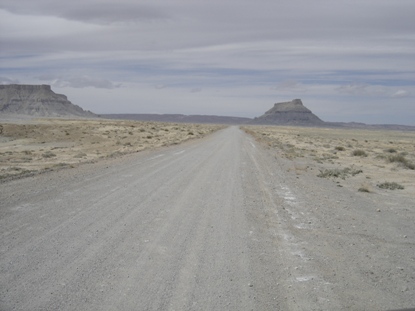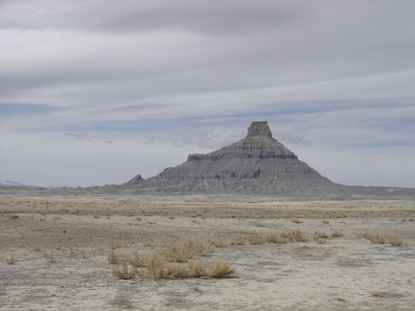 Factory Butte and Henry Mountains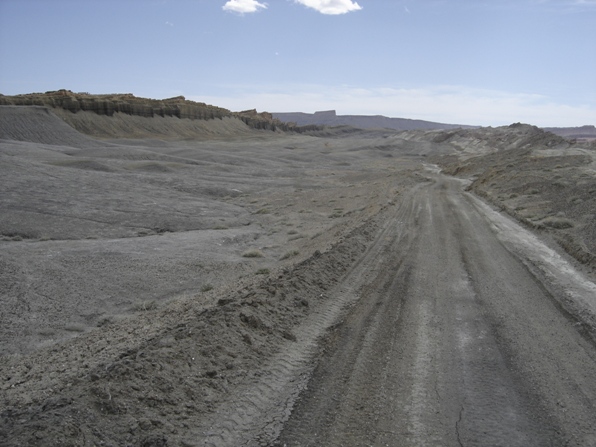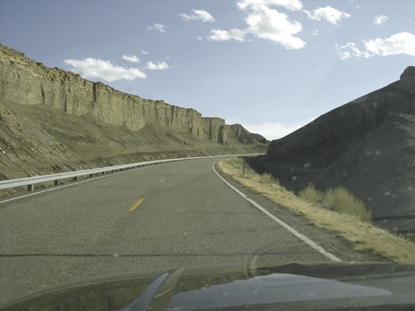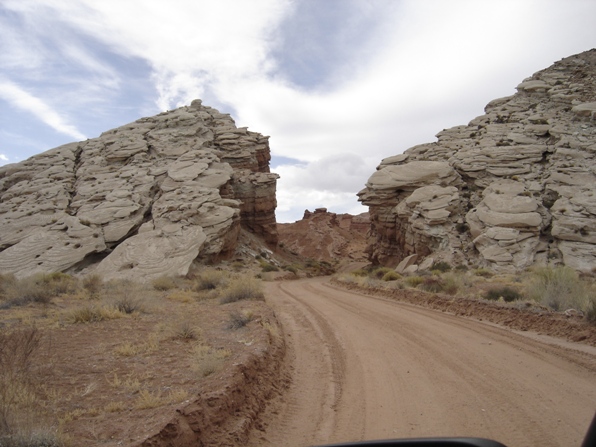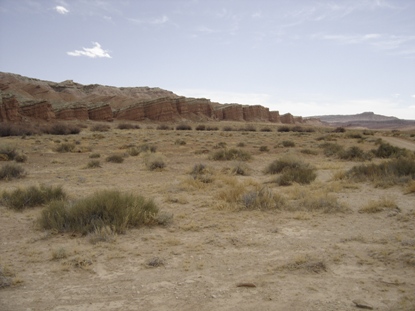 Hwy. 24 through Caineville Reef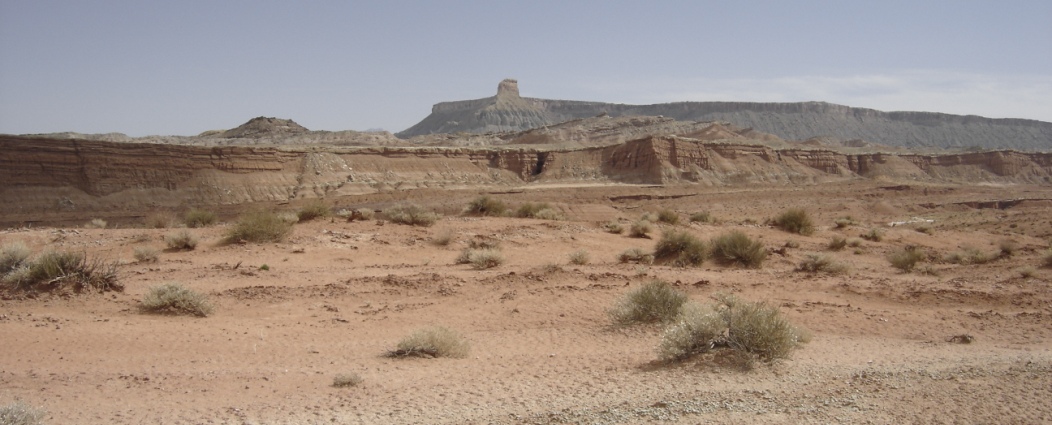 Factory Butte