This Kayak Tour for me had two purposes, one was to get a better experience viewing Howe Sound, the other was to climb some islands. Howe Sound is the most southern fjord in North America. It is surrounded by towering mountains rising straight out of the sea. The Sea to Sky Highway cuts the eastern side of the fjord, it is the route from Vancouver to Squamish and Whistler. This paddle route utilized the other side of Howe Sound, accessing three of the biggest islands and three trails to take you to highpoints on these islands. Our tour began at Porteau Cove Provincial Park, near the midpoint of Howe Sound. The first island is Anvil Island, a sparsely populated rock rising sharply out of the sea, its sides cut sharp by the ancient glaciers that carved down this valley. The second island is Gambier Island, it is a bit more populated, the largest, with three distinct summits. The final island is Bowen Island, it is very populated, with a small tourist town and ferry service offered every hour from Horseshoe Bay on the mainland. Our trip would end here, taking advantage of the ferry back to the mainland. Return trips back are always free so there is no charge to walk on with the kayak, they assume you got over this way to Bowen Island. Once back at Horseshoe Bay, you can take a taxi or hitchhike back to Porteau Cove Provincial Park, a (15 mile) 24 km drive. The paddle route does cross some rather large water crossings. Winds in Howe Sound could be blowing in from the Strait or down out of the mountains. Highlights other than the hiking summits are the views of the North Shore Mountains above the highway. When they have snow, they are truly spectacular. Along the rocky coasts, you will see the usual sea lions and eagles. Houses are particular interesting on this route as many are fancy due to the proximity of wealthy Vancouverites. The ferry ends at Horseshoe Bay which is a picturesque seaside village with smells of good food in the air.
WillhiteWeb.com - Kayaking & Peakbagging
Howe Sound Kayak Tour
Distance: Around 14 miles (22.5 km)
Time: Two full days for kayak and all three summits
Anvil Island
Bowen Island
Gambier Island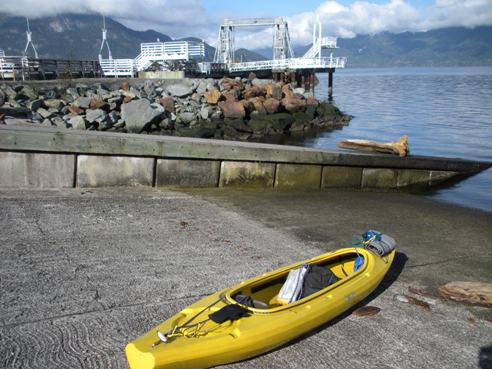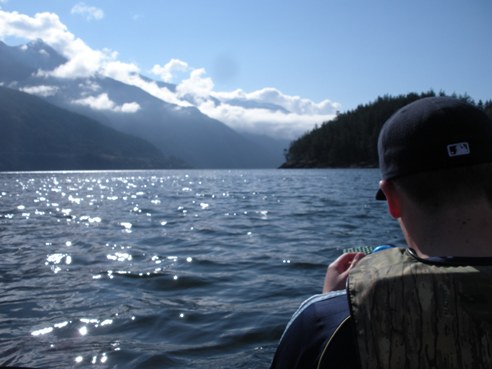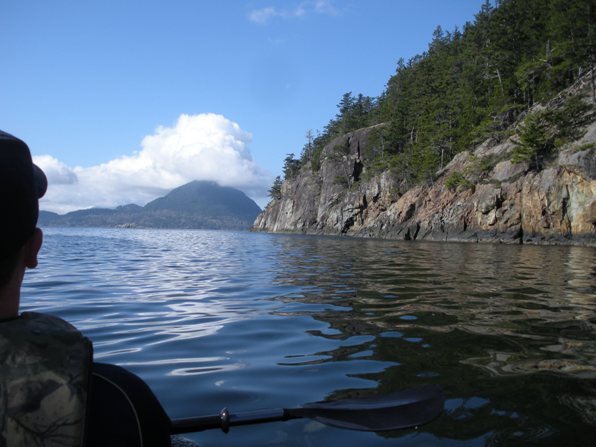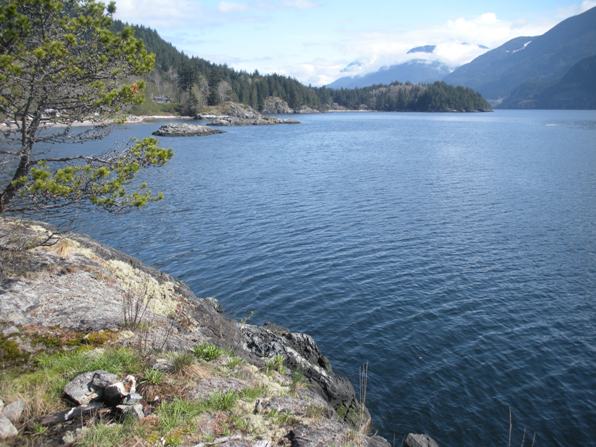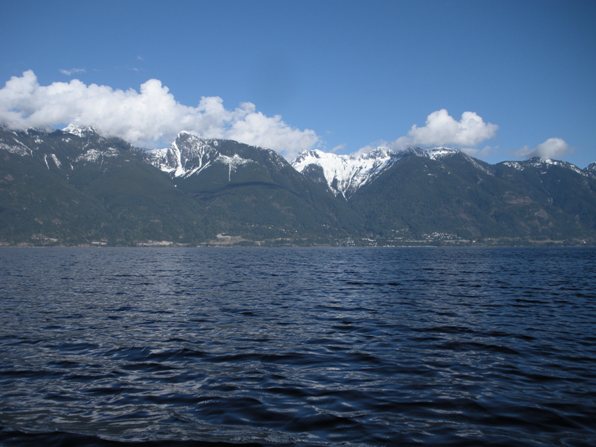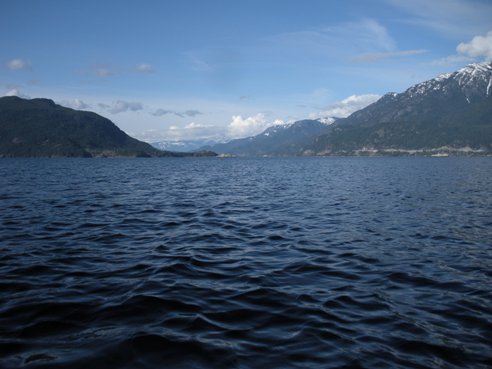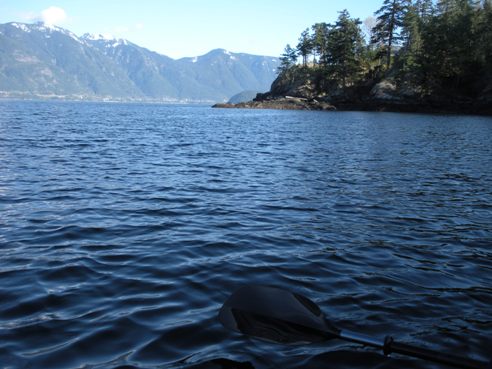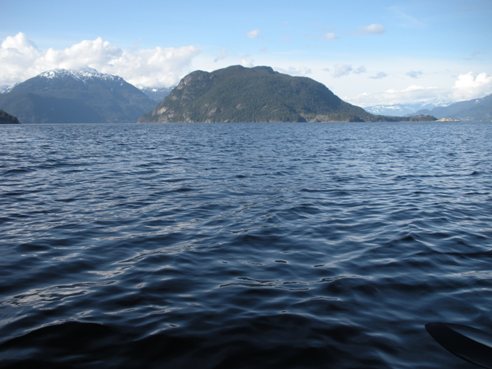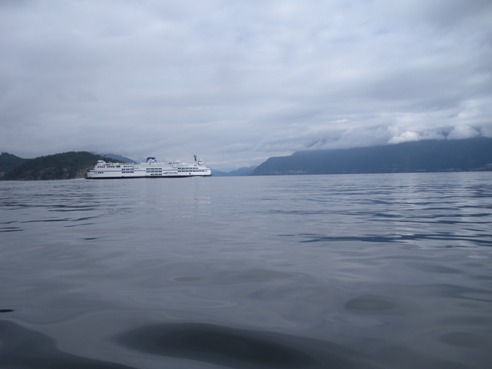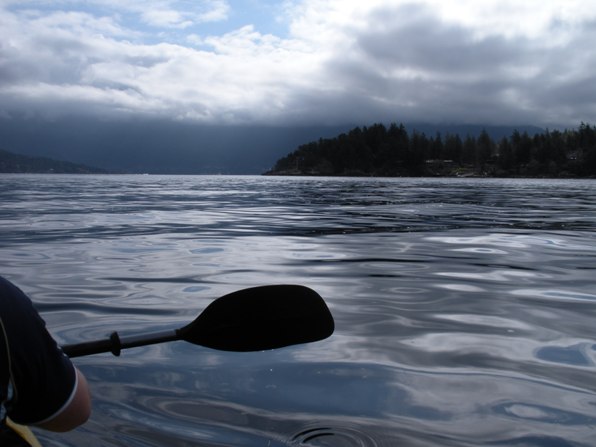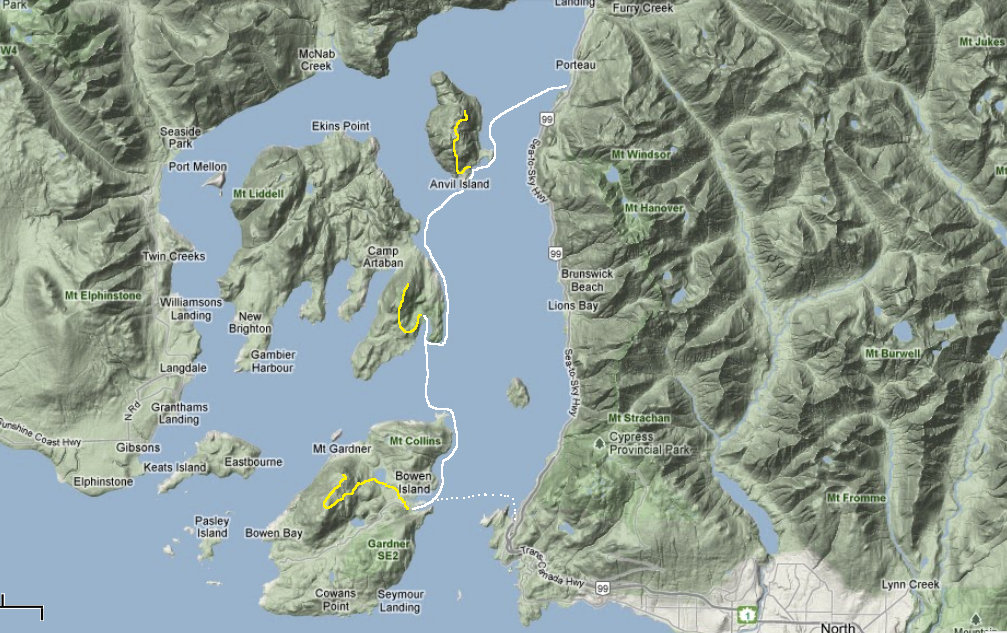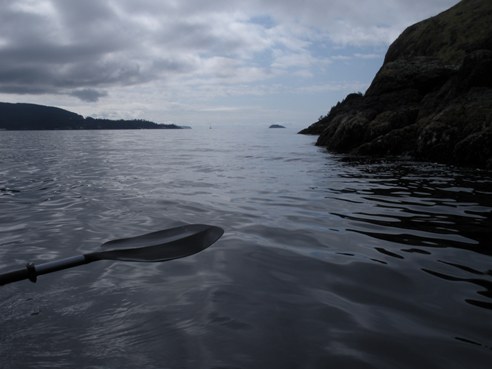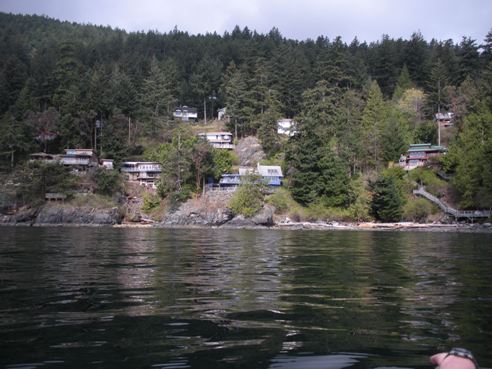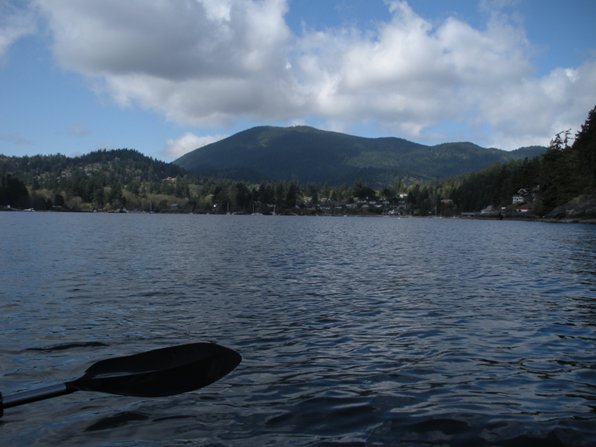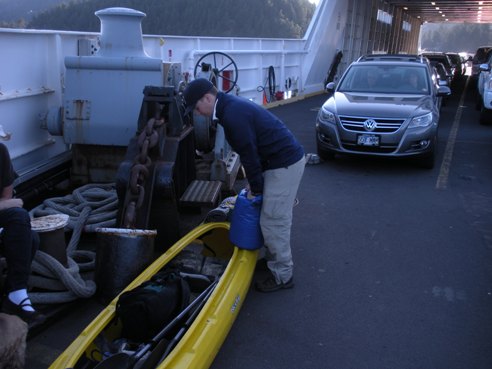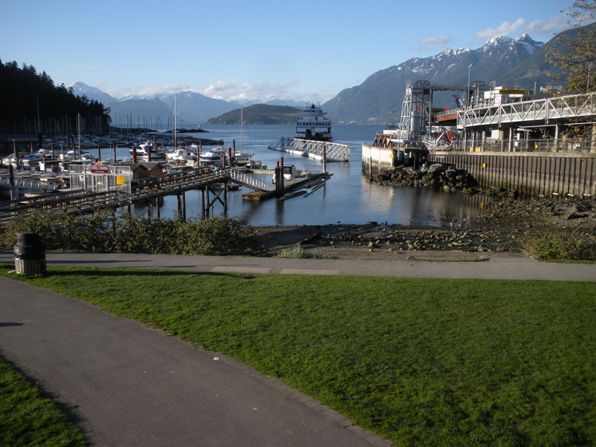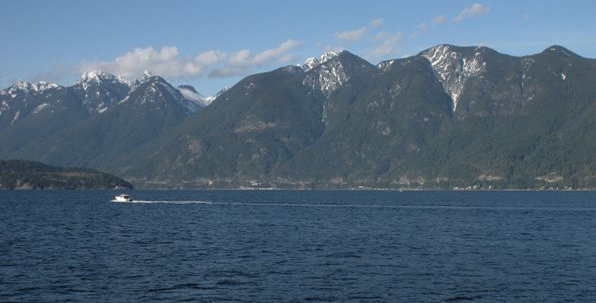 Links to our hikes up each island....
On the ferry heading to Horseshoe Bay
Snug Cove from the beach in Crippen Park where we ditched the kayak for the day
Horseshoe Bay
Bay north of Millers Landing on Bowen Island
Coastal Mountains from the ferry from Bowen Island to Horseshoe Bay
Paddling into Mannion Bay on Bowen Island with Mount Gardner in the distance
Coming around Hood Point at the north end of Bowen Island, looking south
Morning clouds burning off
BC Ferry
Anvil Island from Gambier Island
Coastal Mountains above the Sea to Sky Highway
Cove on Anvil Island
Near Irby Point, south end of Anvil Island
Looking north up Howe Sound
Near Anvil Island with a cloud over Mount Artaban on Gambier Island
Starting at Porteau Cove Provincial Park boat ramp
Howe Sound
Camped at Halkett Bay Provincial Marine Park marked with an X
X