Looks like a nice area to picnic but it was 115 degrees at 6 p.m.
Badwater Basin, 282 feet below sea level, lowest spot in North America.
At Badwater Basin, there is a sign up on the hill showing where sea level is at. It's the white spot in the picture on the right.
This page is just a sample of some of the sights in Death Valley National Park. I've been through a few times but never with enough time to explore the nooks and crannies of the area. I'm not alone, few stick around for very long. In summer it is scorching hot. During other times, it is a barren landscape that is a bit forbidden to most travelers unfamiliar with the desert landscape. Death Valley National Park has 3.4 million acres of desert and mountains, making it the largest national park in the contiguous United States. So what does death valley have to offer the visitor? Lets take a look.
Death Valley National Park
WillhiteWeb.com: Hiking, climbing and travel

Badwater Basin
Lodging
4 Wheel Drive
Badwater is a highlight for many visitors. It is the lowest spot in North America at 282 feet below sea level. With a sign high on a nearby mountain marking where sea level is located, it is a disturbing thought to think if the ocean suddenly came rushing in somehow.
Now I wouldn't usually think of lodging as a sight or activity worth doing but Death Valley is a bit unique. Since camping could end in disaster and there are a few places to stay inside the park, wouldn't you like to say you spent the night in Death Valley? A historic ranch and hotel at Furnace Creek is a small resort like complex that has 3 restaurants, a saloon, a general store, the Borax Museum, airstrip, pool, golf, tennis, horses, etc. There is also Panamint Springs, a small western-style resort inside of the park. Both places have excellent views and would be close for sunrises and sunsets in the park.
Death Valley has more miles of roads than any other national park. Though 91% of the park's is roadless wilderness, nearly one thousand miles of paved and dirt roads provide ample opportunities for exploration.

Sand Dunes
Ashford Mill Ruins
Mormon Point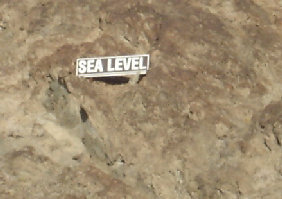 Scotty's Castle & Visitor Center
Scotty's Castle is an elaborate, Spanish-style mansion built in the 1920s and '30s. Take a ranger-guided tour of the castle interior or the system of underground tunnels.
Mesquite Flat Sand Dunes
Smoothly rising nearly 100 feet from Mesquite Flat.
Telescope Peak Hike
The highest mountain at 11,049 feet, the vertical drop from the peak to the Badwater Basin is twice the depth of Grand Canyon.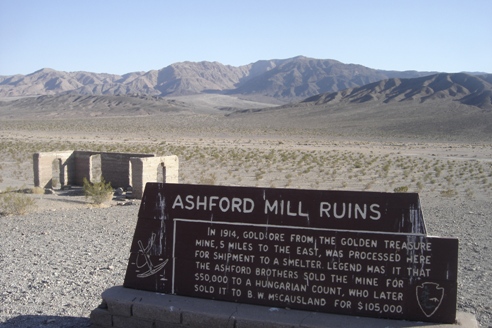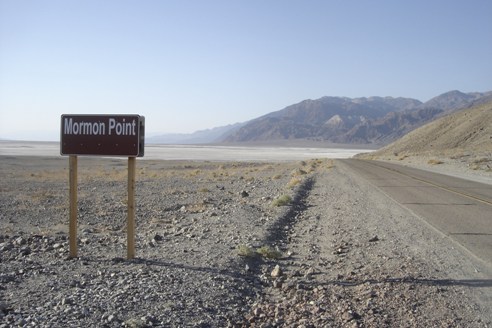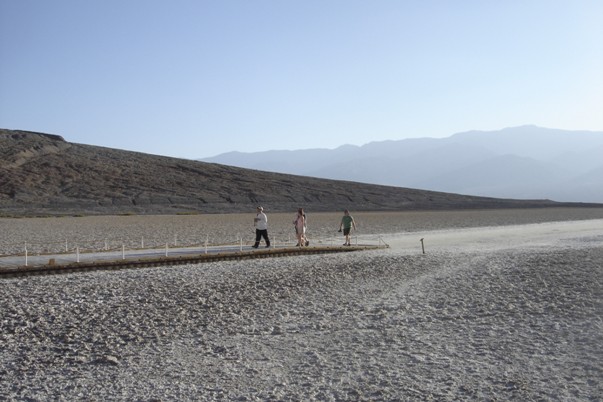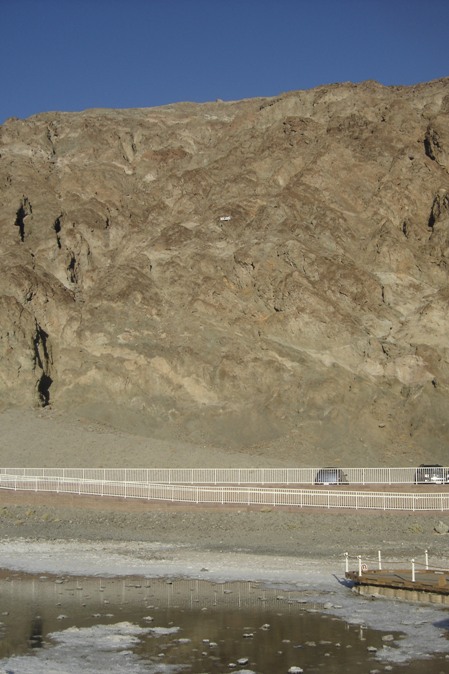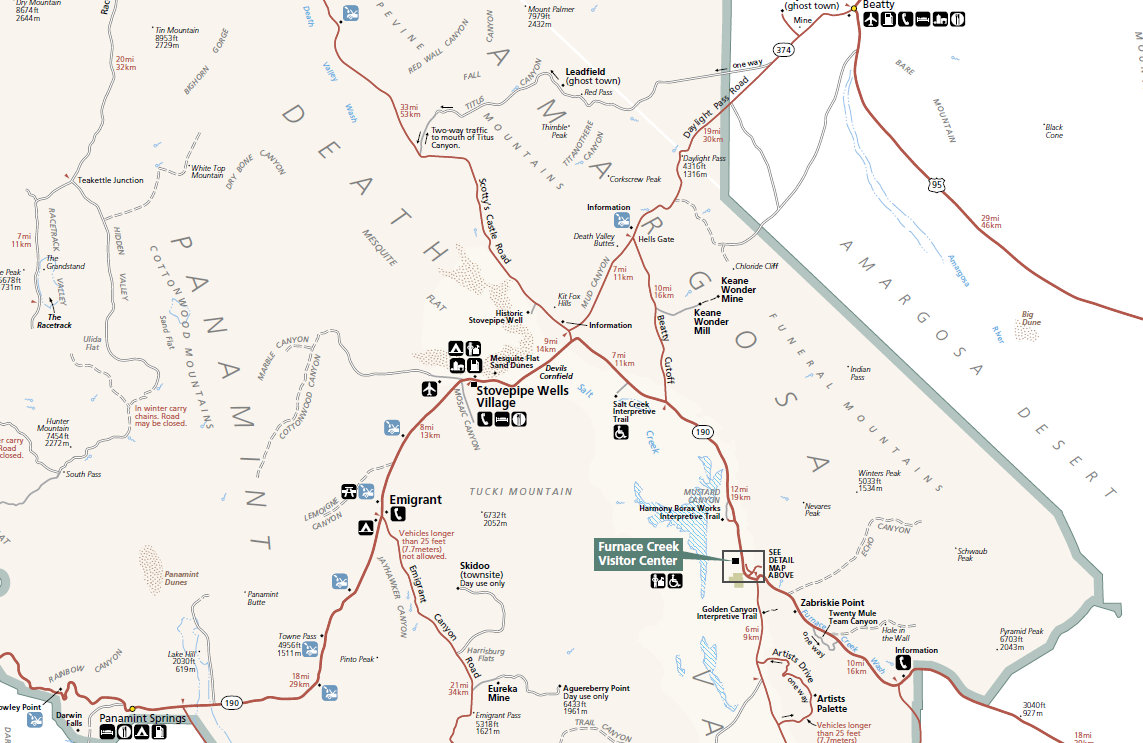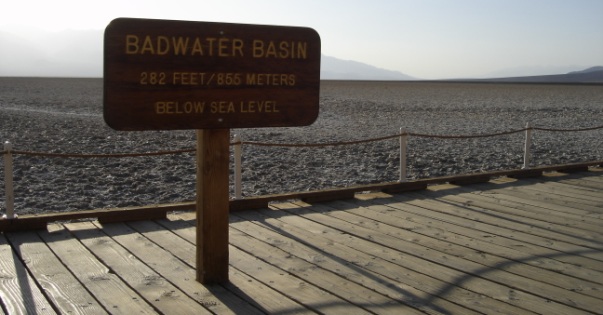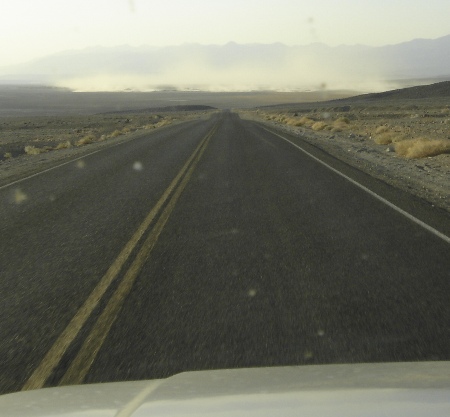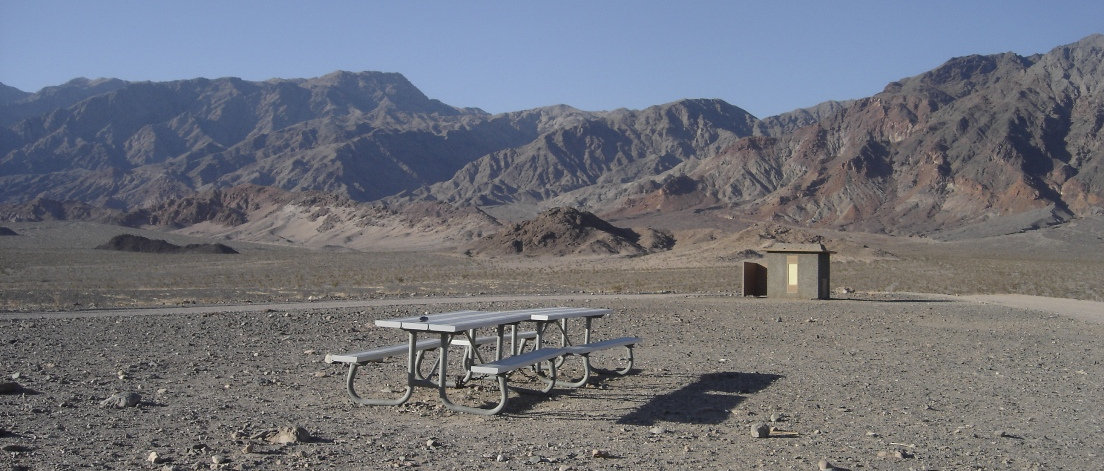 Badwater Basin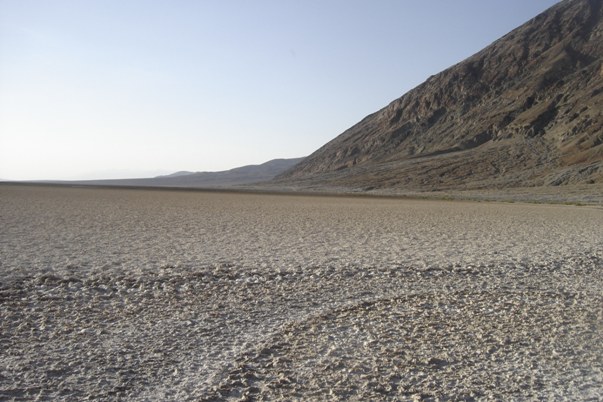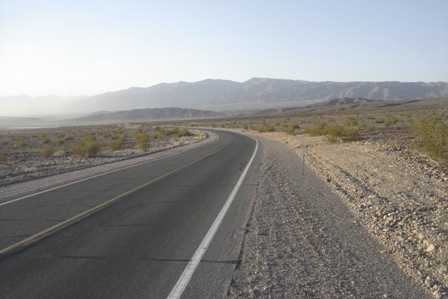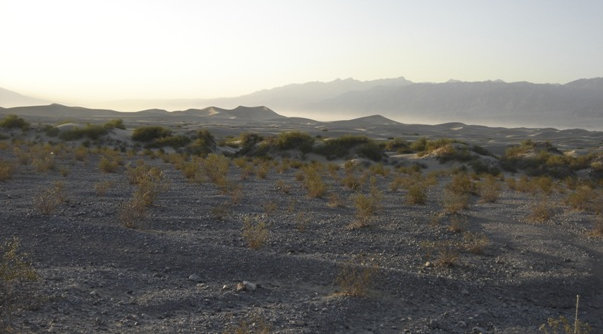 Badwater Basin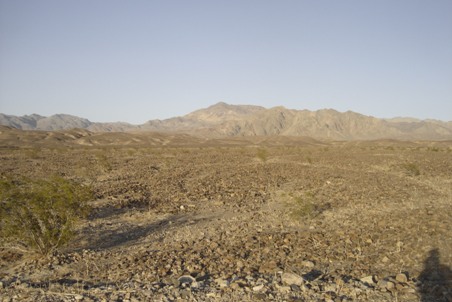 Sign at Badwater Basin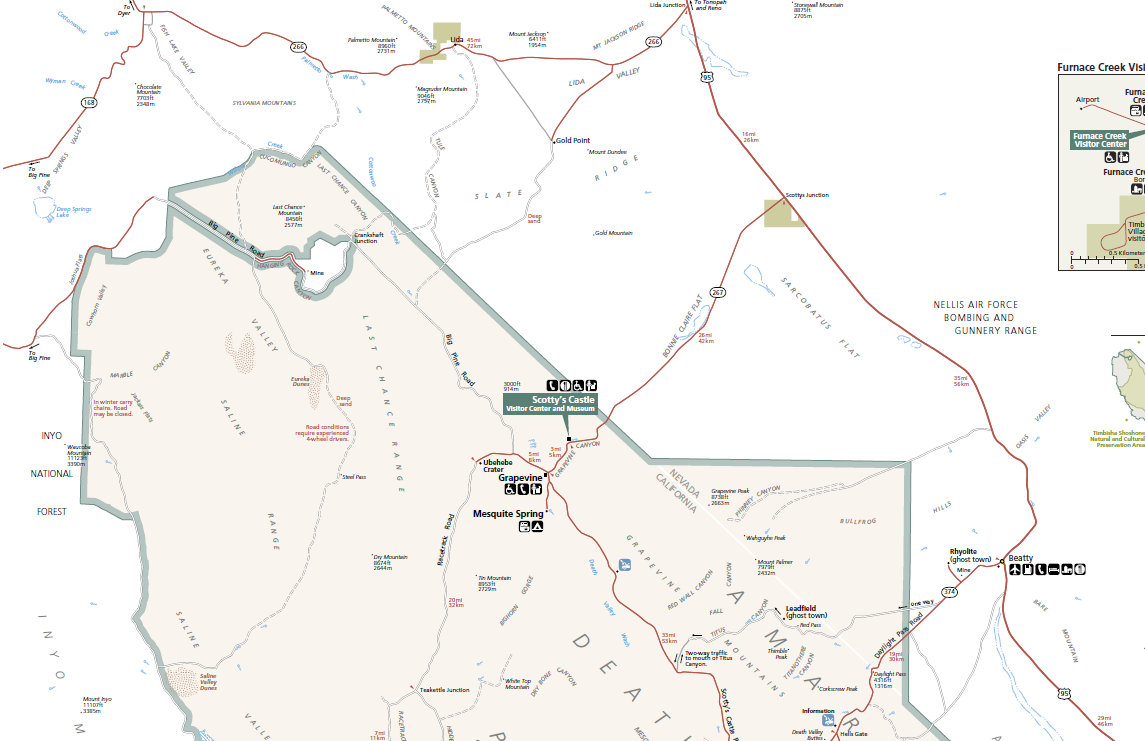 Sand Dunes
Roads
Dust storm ahead