Catalina Island
WillhiteWeb.com: California Sights & Attractions

Well off the coast of southern California is Catalina Island, a large landmass that seemed awfully out of place to me. We traveled here with two goals, unfortunately I failed at one...getting to the islands highest point, Mt. Orizaba. Arriving a week after the high season, all transportation services had been reduced to limited runs...something I didn't plan too well. In fact, we couldn't even reach our intended campground but had to change our reservations once we got to the island.
Avalon
Catalina "Outback"
This is the only real city on the island. It is very much like a small Mediterranean village with homes built high on the hills, surrounding a bay full of anchored boats. The shops and streets near the bay are very touristy waiting for each boat and cruise ship to arrive with their loads of passengers. Although I've been to many places like this before, never had I thought there was something like this in the U.S. We stayed in Hermit Gulch Campground, about a 15 minute walk from the pier. There we found flush toilets, fresh water and a ranger station renting camping gear to a majority of campers.
The rest of the island isn't so developed. There is another town called Twin Harbors on the other side of the island. It's a few hours ride by bus on a twisty basic road. During the off season, only one bus goes that way per day (although I was getting conflicting info on this). This requires a 3 day trip if you wanted to do some hiking over there. The whole island is covered in hiking trails. Permits are free but enforced and camping must be in their designated locations. The islands conservancy group is pretty serious about getting the island back to the way it was before man and animal deforested the place. A boat here would be best as you could explore all the hidden bays and coves around the island.
Catalina Express
Catalina Express
Catalina Island, Avalon Bay
Catalina Island, Avalon Bay
Catalina Island, Avalon Bay
Descanso Cove
Avalon at night
Island mostly traveled by golf carts
Avalon
Beach in Avalon
Casino Building, Avalon
Avalon, a quiet town during the night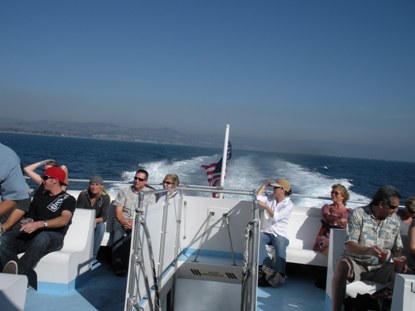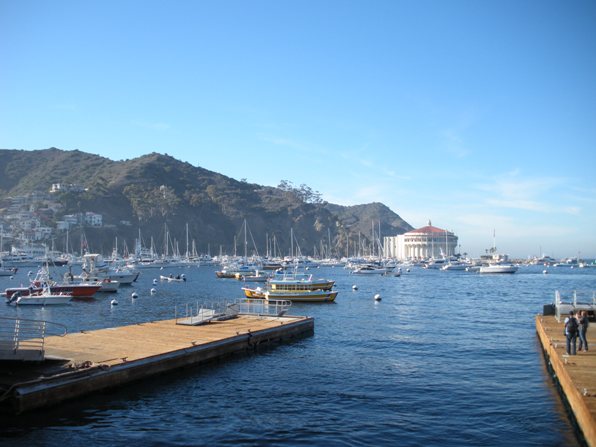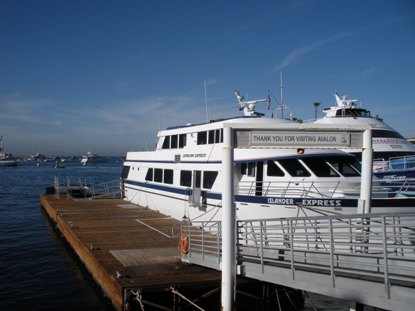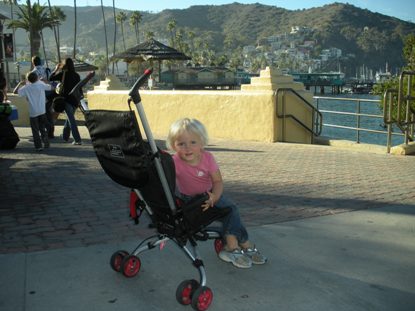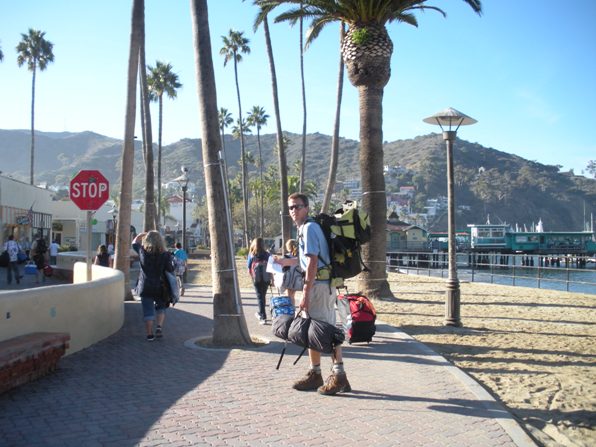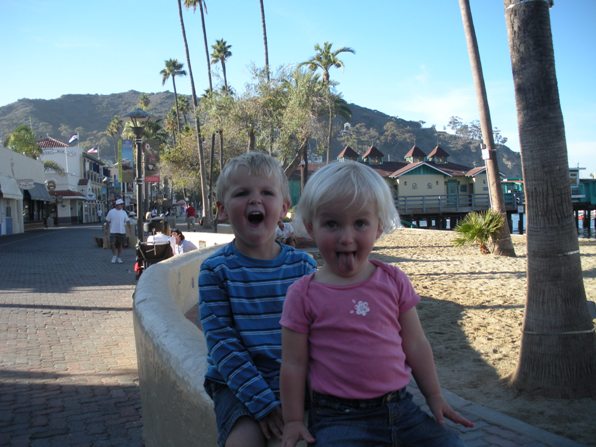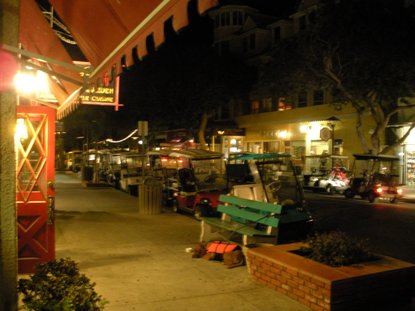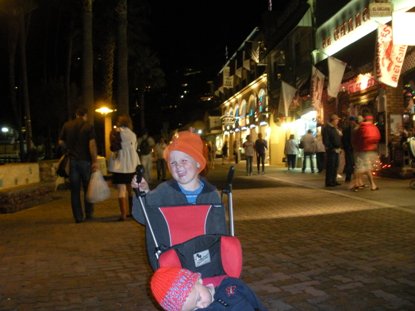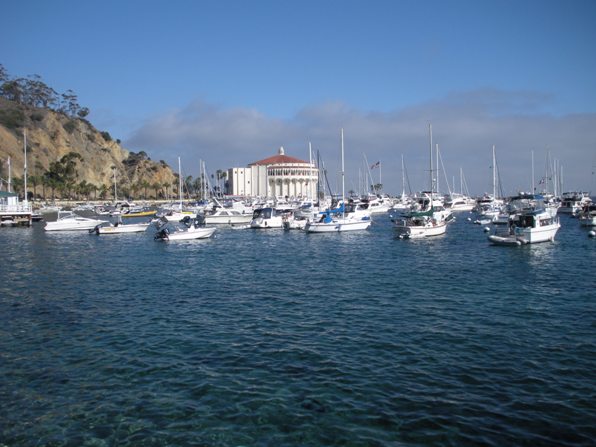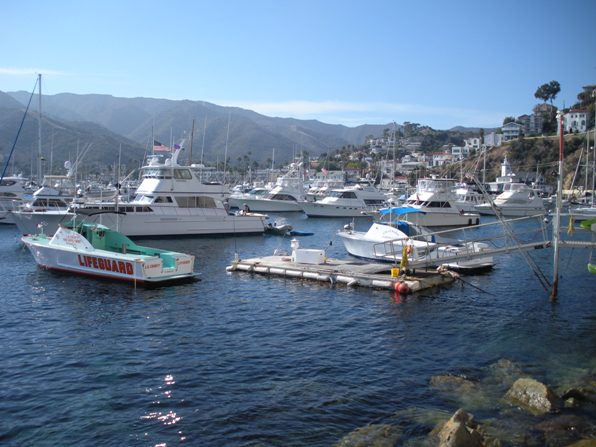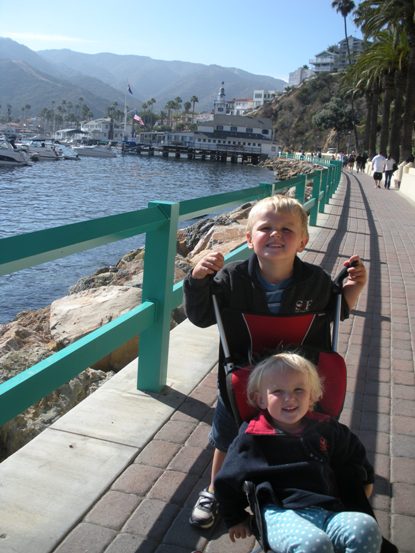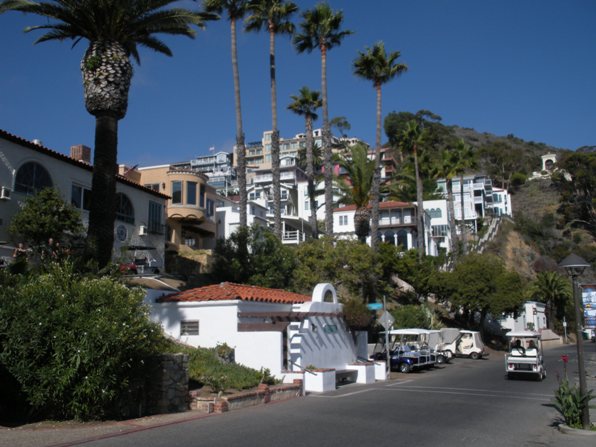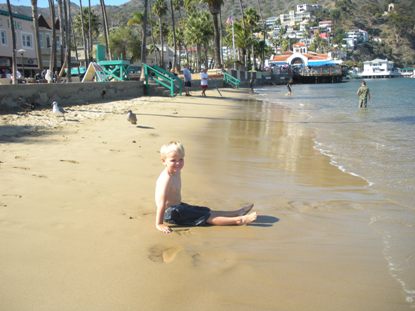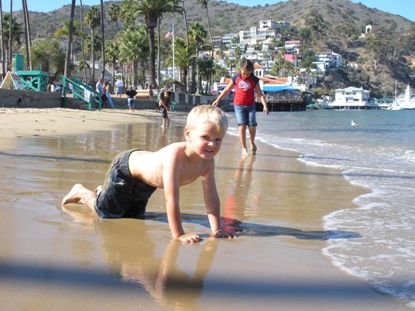 Beach in Avalon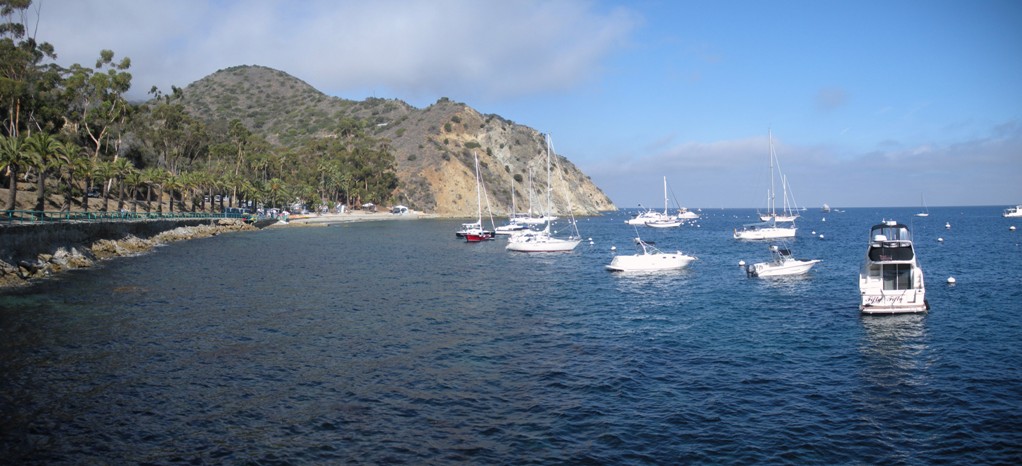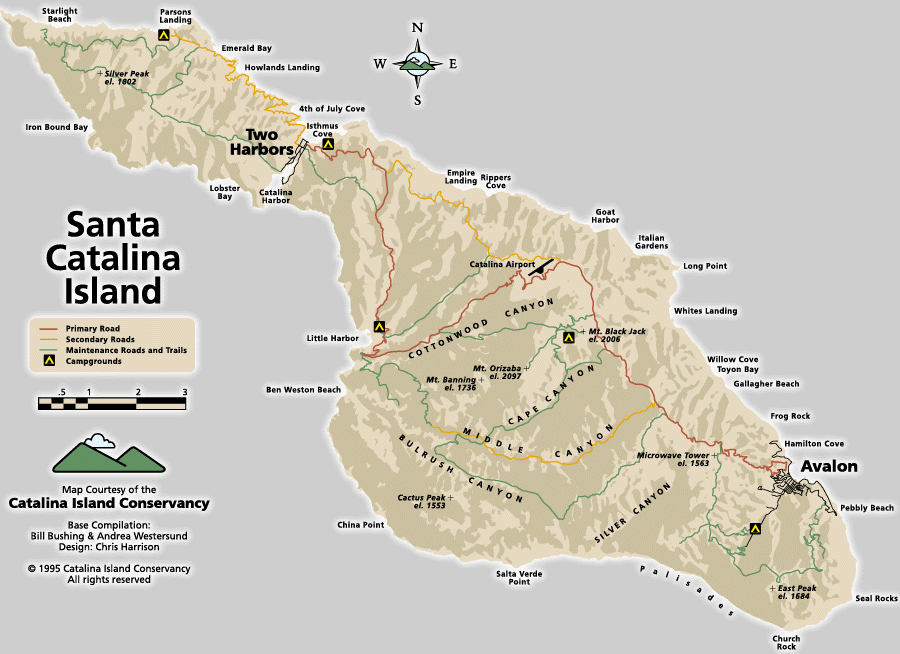 Kids approve of Catalina Island
Luggage
Taxi