Mount Tamalpais
California Hiking
Distance: 0.5 miles
Elevation Gain: 300 feet
Summit Elevation: 2,571 feet
Access: Paved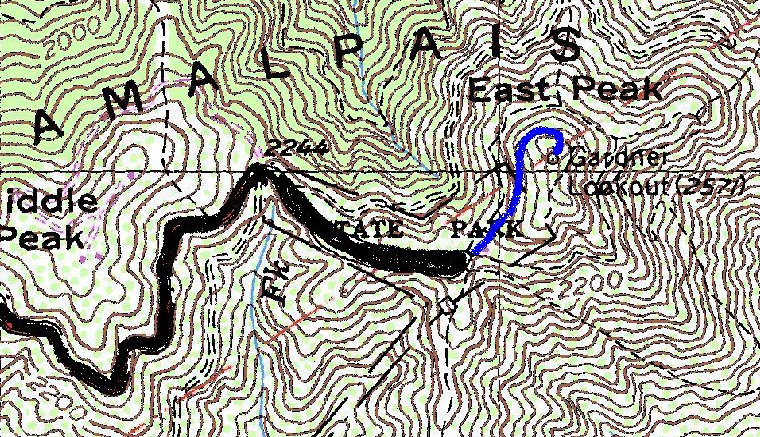 From the parking lot the lookout is visible above. Start up the trail where before you know it, you'll be on the summit. The lookout has barbwire surrounding it, quite awful looking really. Amazing as the view is, the history here is interesting as well. Mount Tamalpais was preserved as a state park in 1928. In 1896, a railroad brought people up from the valley below to a tavern near the summit!
Drive across the Golden Gate Bridge. The park is off Route 1 northbound via the Stinson Beach exit at 3801 Panoramic Highway, Mill Valley. Follow signs from there.
Tamalpais Route:
Tamalpais Access:
View to bay and San Francisco
Lookout building
View to ocean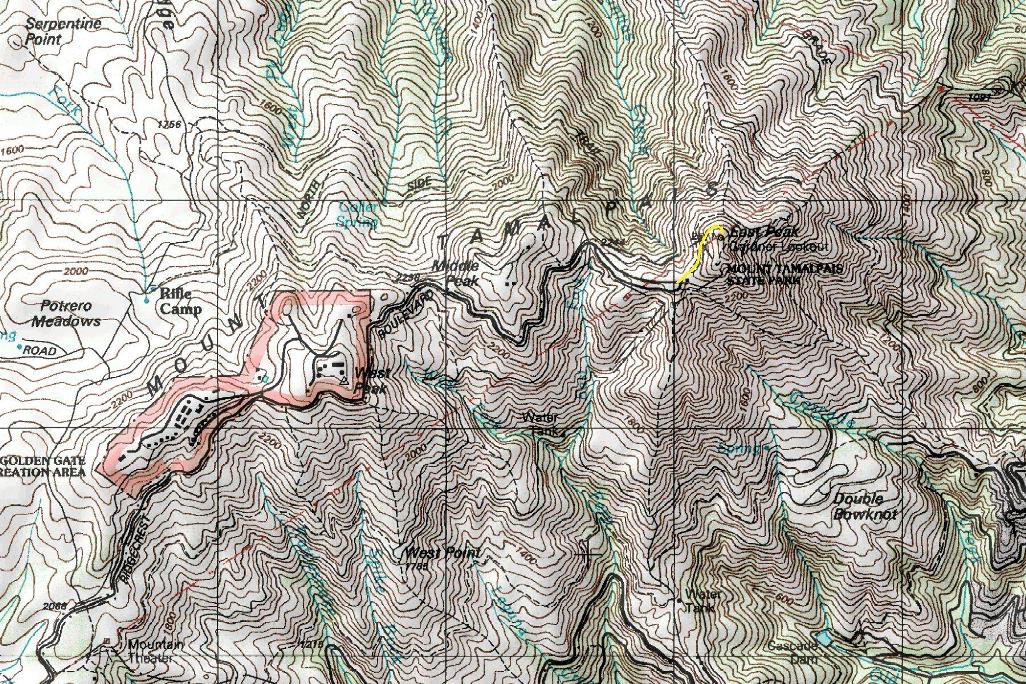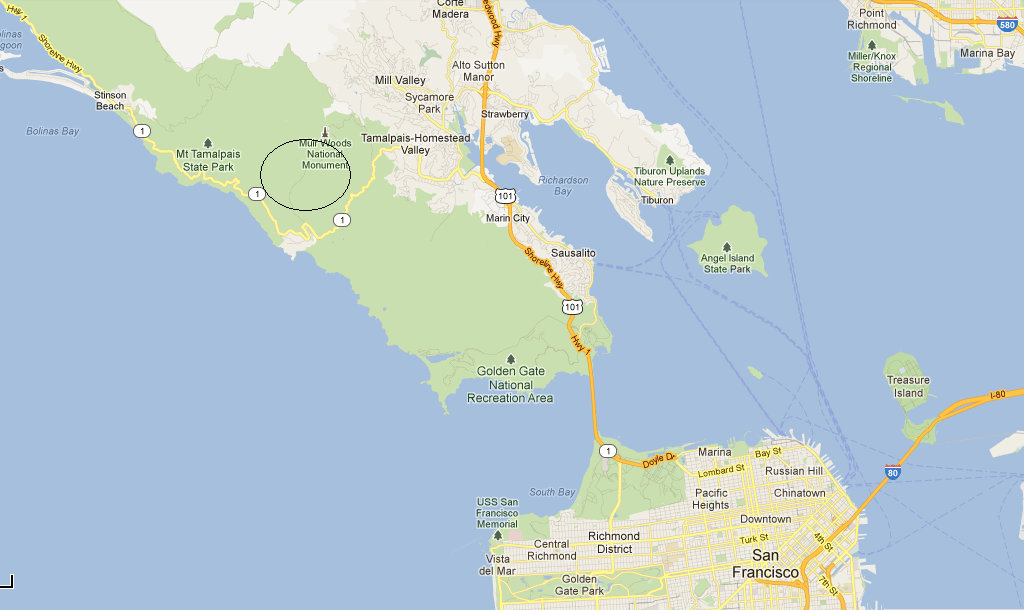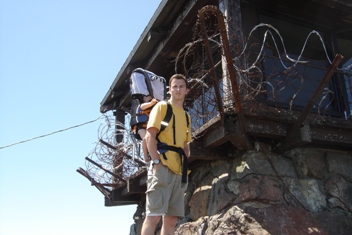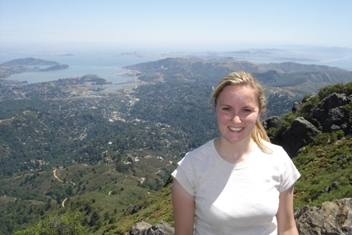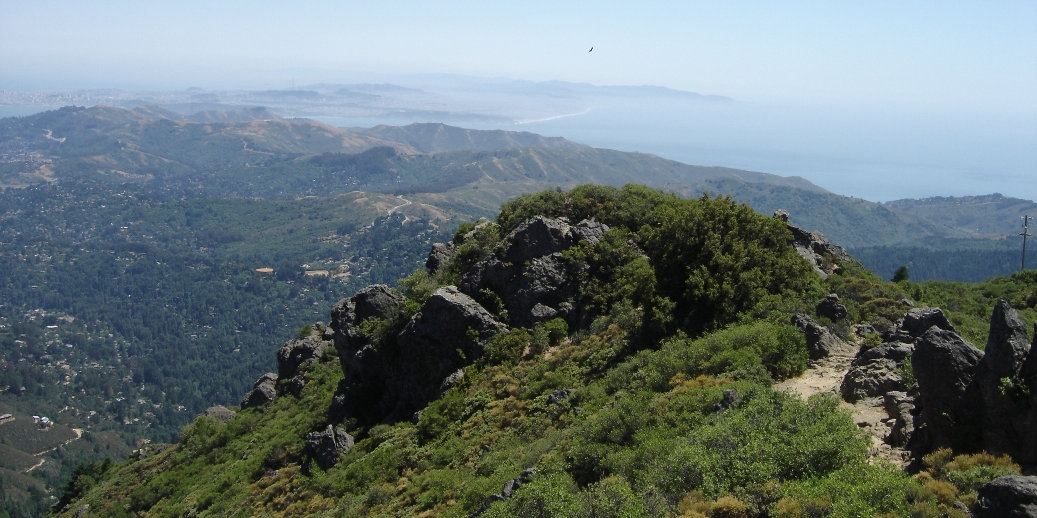 City View
Mount Tamalpais is the Bay Area big mountain. All the local Bay Area folks go there thinking it is the greatest place ever. If you live in the area, you probably enjoy this wilderness so close. For most of those reading this, you're just visiting the area so spend the majority of time hiking somewhere better. That's not to say Mount Tamalpais isn't worth a short visit. The views from the top are of San Francisco Bay, the city and the Pacific Ocean…pretty cool. There are a lot of trails up Tamalpais. I say do the easiest one…a short half mile hike and move on with your vacation (unless you need to kill some time or you like mountain biking). With this summit you will also be bagging a county highpoint, a fire lookout and a peak with over 2,000 feet of prominence.