Los Angeles California
WillhiteWeb.com: California Sights & Attractions

Los Angeles gets a lot of attention because of all the hype from Hollywood and the people that live there. Travel enough around the United States...or just California, and you'll be wondering what the appeal is. Still, if you plan a visit right, certain spots in this sprawling city are worth a vacation, just be prepared for the crowded roads. The sightseeing opportunities for a visitor probably interest you because you've probably seen them in your favorite movie.
Hollywood
Beverly Hills
Universal Studios Hollywood
Sunset Boulevard
Downtown
Griffith Park Observatory
Santa Monica Pier
Hollywood is why you visit Los Angeles. It is truly unique and in some way should peak your interest. A stroll along the Walk of Fame to see the stars is fun. Watching the street performers in front of the Grauman's Chinese Theatre is also entertaining. The theatre was built in 1927 and is where all the red carpet movie premiers happen. The concrete blocks in front have the signatures, handprints and footprints of famous actors since the 1920's. All along Hollywood Boulevard are different tourist traps.
Beverly Hills is worth a short visit unless you are obsessed with the rich and famous. The shopping areas and hotels of Rodeo Drive are worth a drive by as well as driving through some local neighborhoods. If you like nice cars, this is one of the few places you see them parked out in the streets. You could also take a celebrity tour where you are bussed around to view famous peoples homes (from the street!).
Their website says "with thrilling park rides and shows, a real working movie studio and L.A's best shops, restaurants and all-new cinemas at CityWalk, Universal Studios Hollywood is a unique experience that's fun for the whole family".
You'll want to drive Sunset Boulevard so you can say you've been there when you see it in the dozens of movies on TV. It runs 22 miles from downtown Los Angeles all the way to the Pacific Ocean! Along the way, you'll pass through many landmark neighborhoods as West Hollywood, Beverly Hills, Bel-Air, Brentwood, UCLA area...you get the idea.
I'm sure there is always something going on in the Downtown area of the city. We visited around Christmas and there was ice skating in Pershing Square.
The Griffith Observatory has been a Los Angeles landmark since 1935. This major L.A. attraction has a great view of the Los Angeles area (if the smog isn't too bad).
The Santa Monica Pier like many other major piers is full of shopping, dining, entertainment and rides. Santa Monica offers a carousel built in 1922 and an aquarium. Walking the Pier is free of course and you'll be entertained by musicians, artists, performers, fisherman and just the locals.
You could always go to the original Disneyland if you have kids.
Local Hikes
Hollywood Sign on Mount Lee
Mann's Chinese Theatre in Hollywood
Characters on Hollywood Boulevard
Characters on Hollywood Boulevard
Cary Grant in front of the Grauman's Theatre
Frank Sinatra on the Walk of Fame
Universal Studio's Hollywood
Downtown Los Angeles
Driving up to the Mt. Baldy Ski Area
On the Santa Monica Pier
On the Santa Monica Pier
See a Show
Attend the taping of a live television show. There are tons of TV sitcoms, or attend a late show. We got tickets to Jimmy Kimmel Live from a family member who knew the staff. We got VIP treatment in the front row and access to the green room before the show...pretty cool.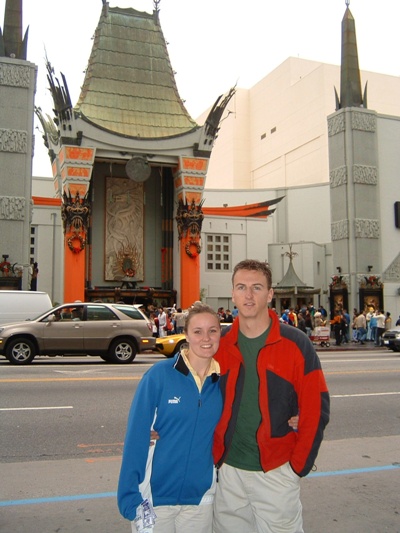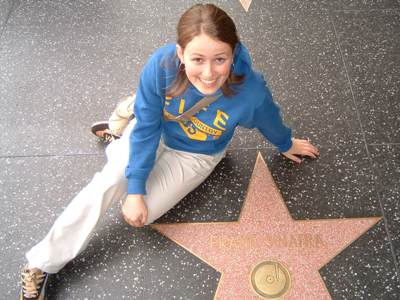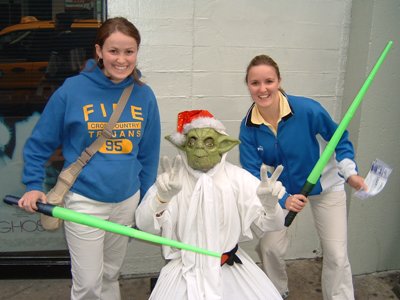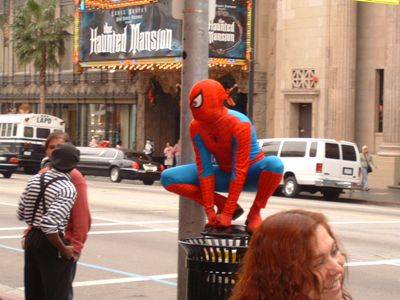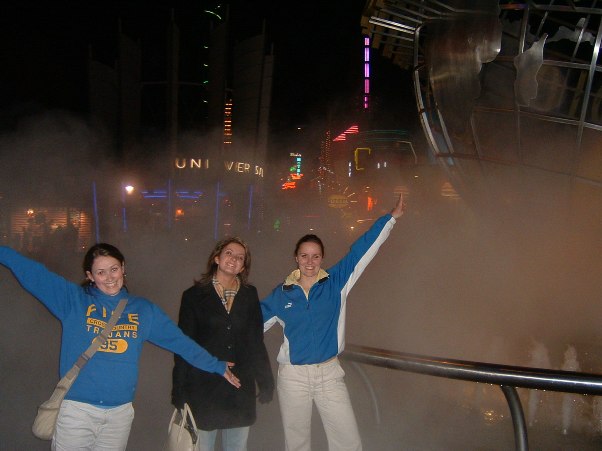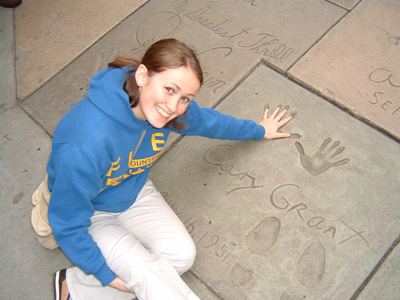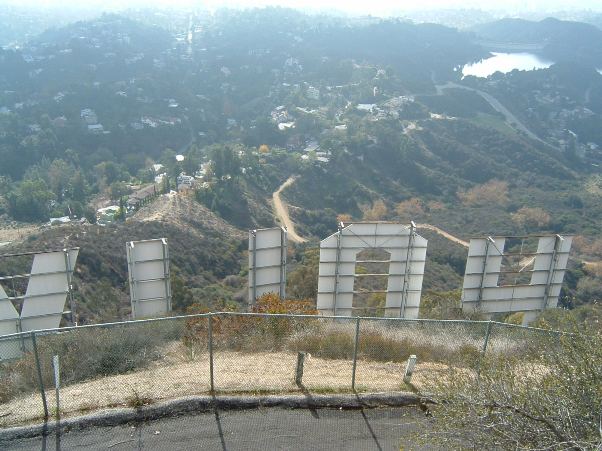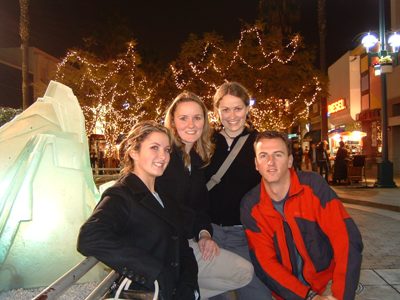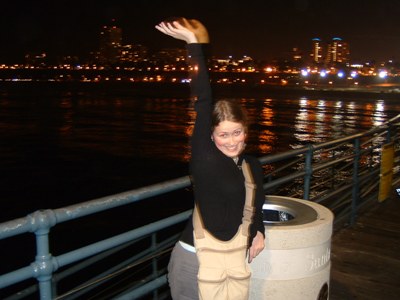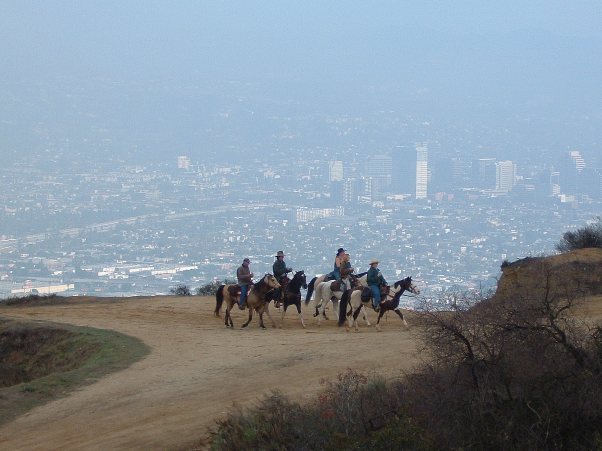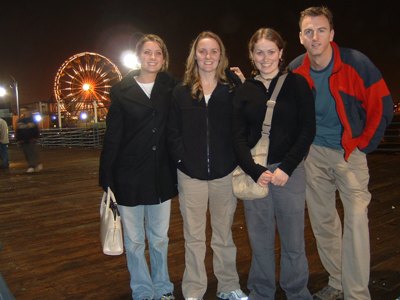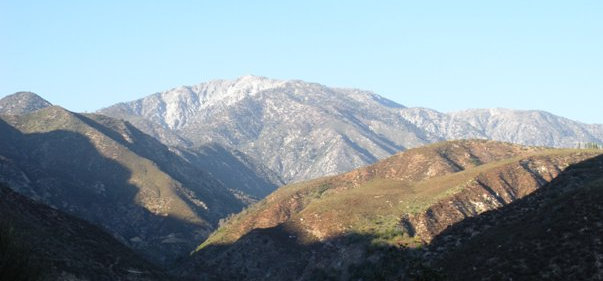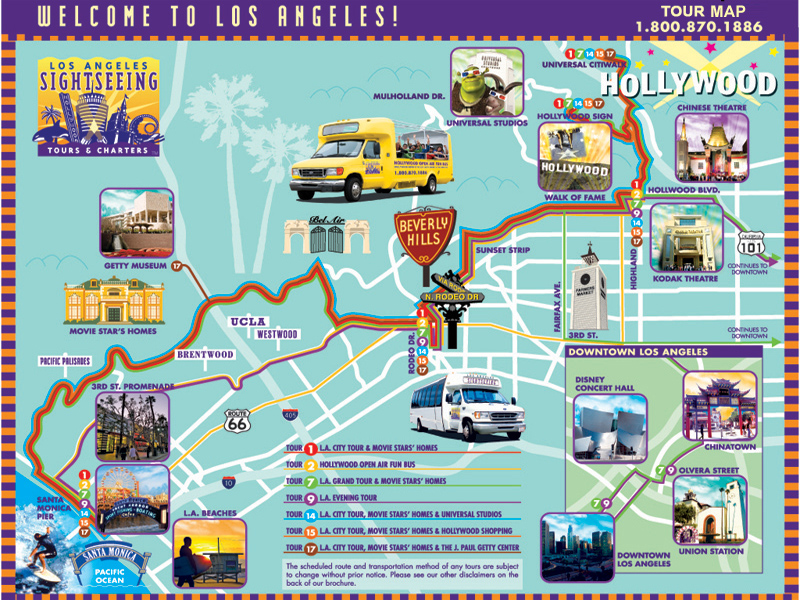 Horseback riding on Mount Lee