WillhiteWeb.com - Hiking, Climbing & Travel
Soos Creek Trail
The Soos Creek Trail is a paved 6 mile trail meandering through woods, meadows and wetlands. Most of the route is a gentle grade good for leisurely strolls and bicycle rides with families. Only one hill at the south end is really tough for young children. The multi-use trail extends northwards from Lake Meridian Park in Covington, to nearly reaching Renton. Soos Creek fans boast of the natural scenery, as it follows the creek valley with wetlands on both sides that attract abundant bird life at all times of the year. This is a popular trail with families just walking and you find very few road bikers going really fast on this trail.
There are many access points including both ends and several in-between. The Soos Creek South Trailhead is on 148th Ave SE, just off the Kent- Kangley Road. Follow 152nd Way SE a few blocks north of the Lake Meridian Park East Entrance . The Soos Creek North Trailhead is off 192nd Street.
Access to Soos Creek Trail
The County Trail Map shows the Soos Creek Route as well as a connection to the Lake Youngs Trail. The connection is 3/4 a mile, on dirt and streets. Once at Lake Youngs Trail, it is an unpaved 9 mile loop around the fenced boundary of the Lake Youngs Watershed. The connection is made along SE 216th St corridor.

Map at bottom: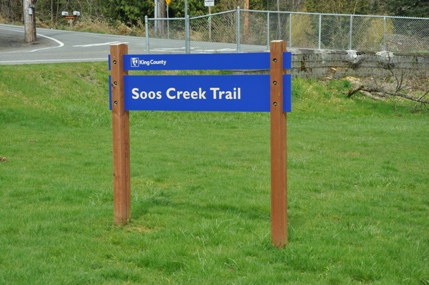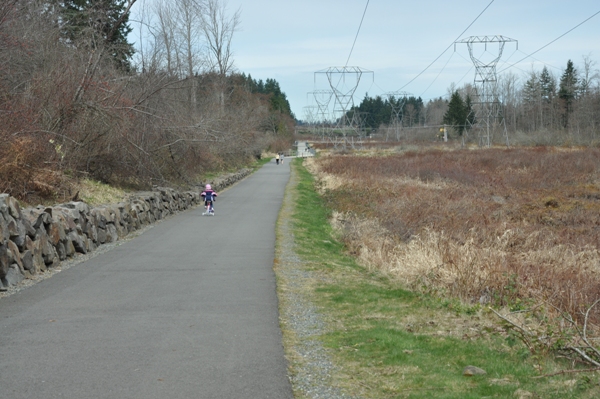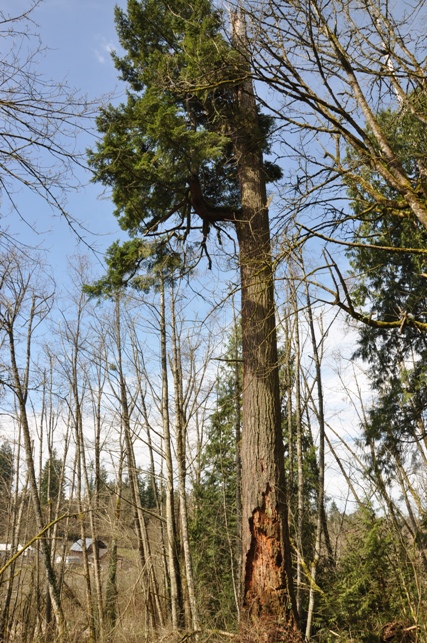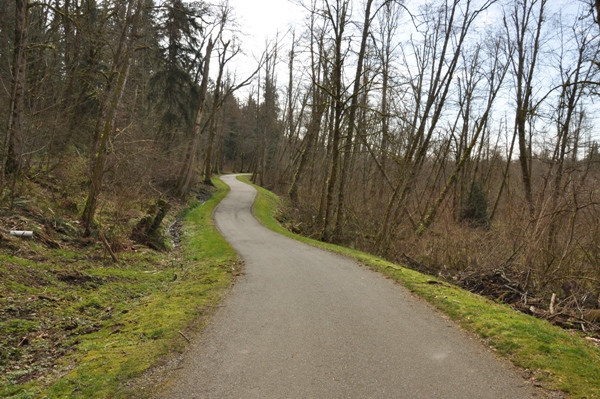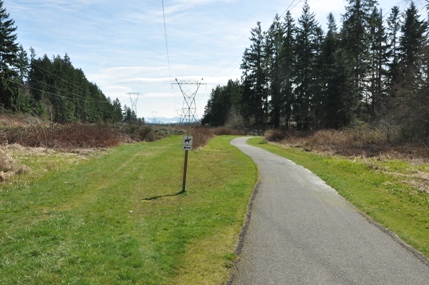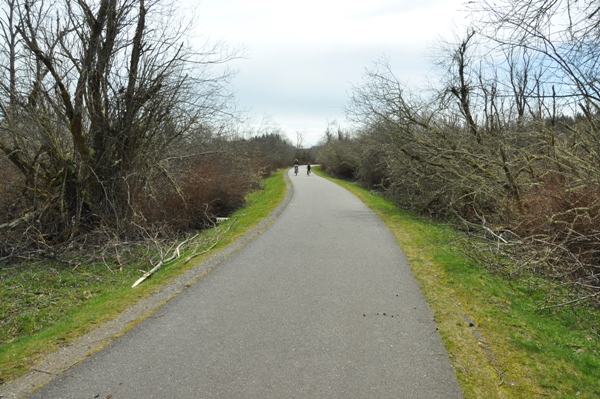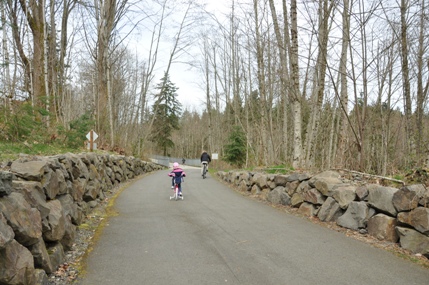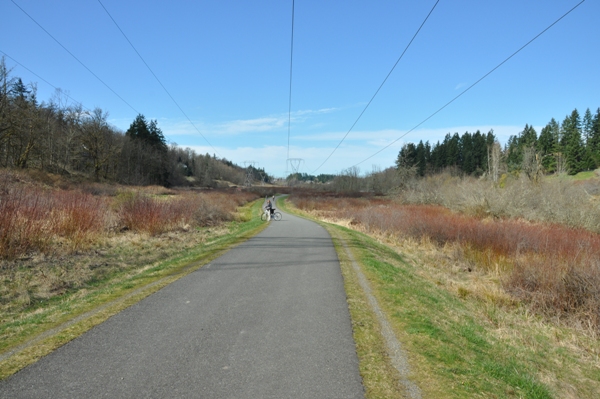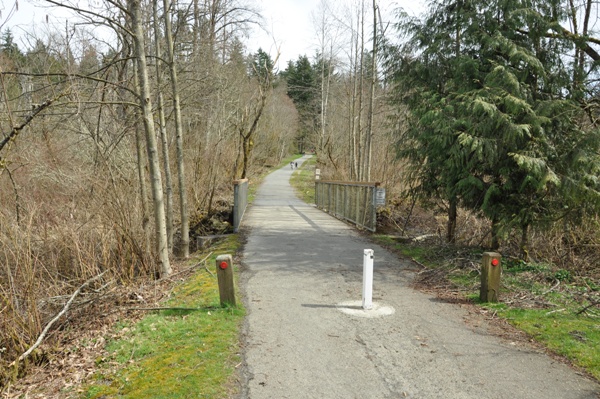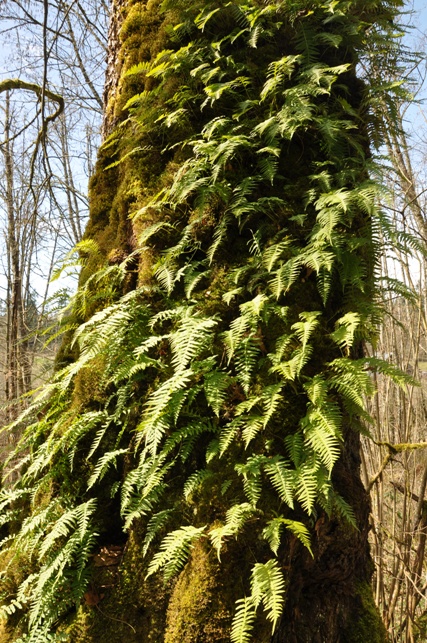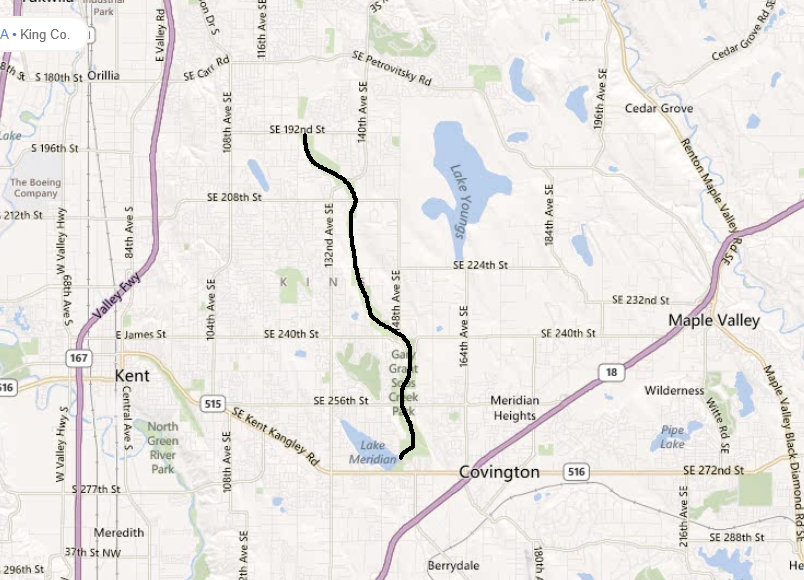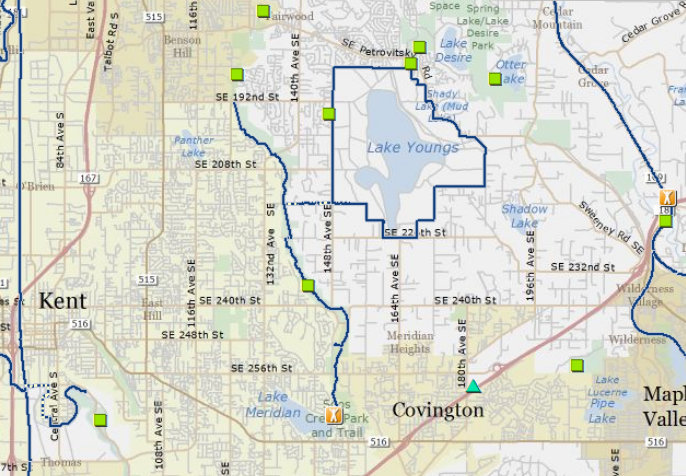 King County Bike Trail Map showing the Soos Creek Trail with connector trail to Lake Youngs Trail