WillhiteWeb.com - Hiking, Climbing & Travel
Cedar River Trail - Renton to Maple Valley
The Cedar River Trail is a long paved bike trail that follows the Cedar River from Lake Washington in the City of Renton upriver to the community of Landsburg at the base of the Cascades. Think of this 17.3 mile trail as three segments. The first 1.3 miles in Downtown Renton is best done on foot. The next 11 mile section is without interruption, paralleling SR 169 to Maple Valley. The final 5 miles is gravel surface between Maple Valley and Landsburg, forcing many to turn back at Maple Valley. The trail follows a historic railroad route along the river and passes through Renton, Maplewood, Cedar Mountain, Maple Valley, and Rock Creek. The long central leg of this bike ride is a bit noisy next to the highway. The views of the Cedar River are nice but that is about all the ride has to offer. You pass the Maplewood Golf Course, Ron Regis Park, Cedar Grove Park and Maplewood Park. The valley blocks all views anywhere else and there is little to see along the way. For much of the route, you are completely open to the sun with no trees, a good or bad situation depending on the temperature. Where the paved section of trail ends at Maple Valley, there is an intersection with the Green-To-Cedar Rivers Trail, which runs through central Maple Valley, then continues to the more secluded Rock Creek area and onto Landsburg in a wooded river valley. (See map) This soft-surface segment is popular with off-road bicyclists, joggers, walkers and equestrians.
Parking is provided at both ends of the trail, and at numerous locations along its length.
For the main paved segment, there is parking under I-405 at the west end and near Highway 18 at the east end in Maple Valley. To get to the I-405 parking, take a right off of Houser Way South onto Mill Avenue South, then immediately take a left and follow for a short distance under I-405 to reach the parking lot.
Access: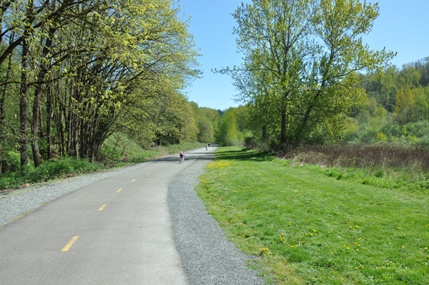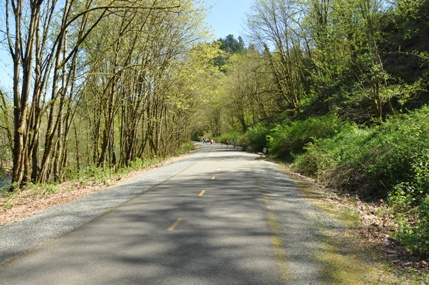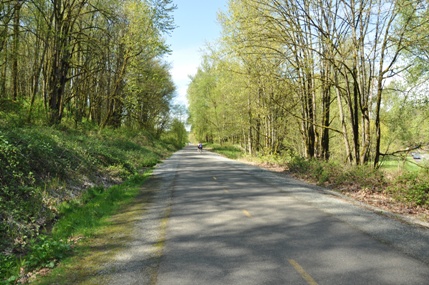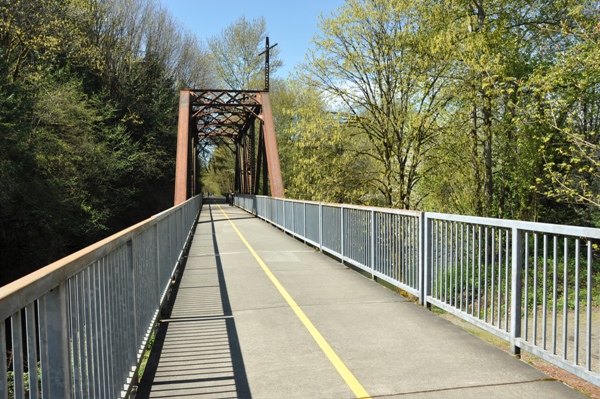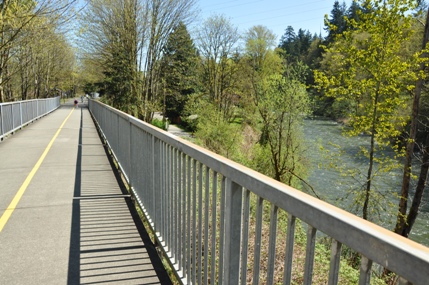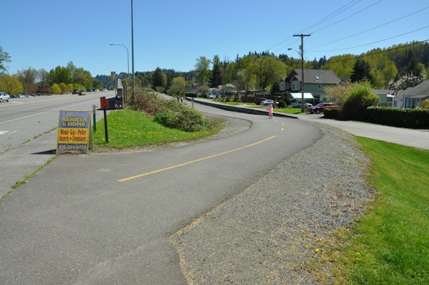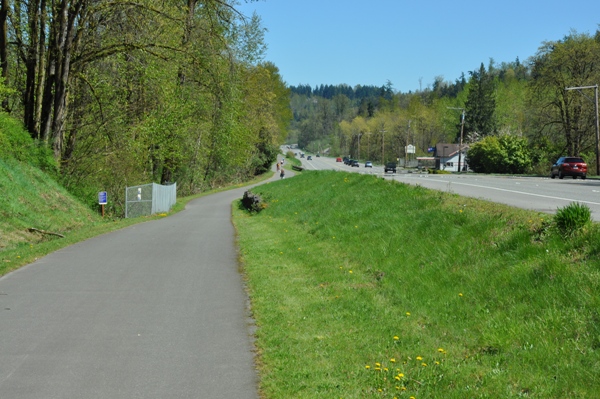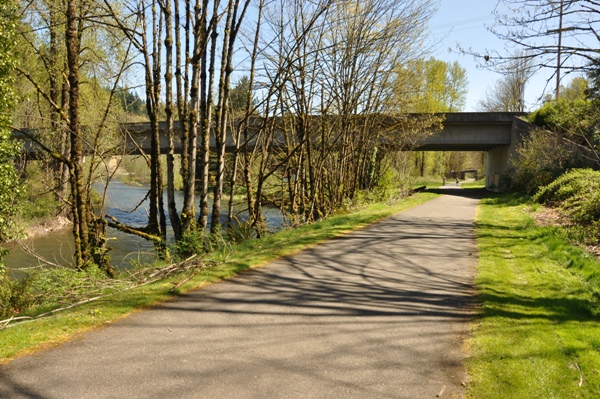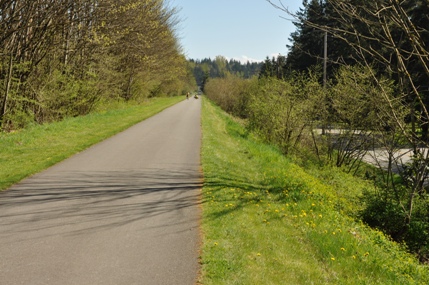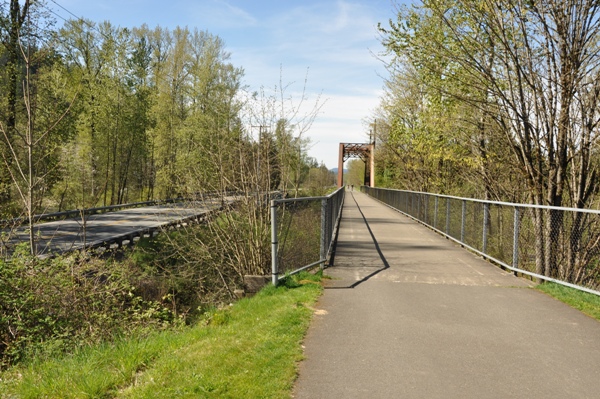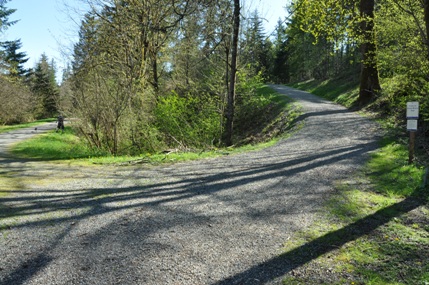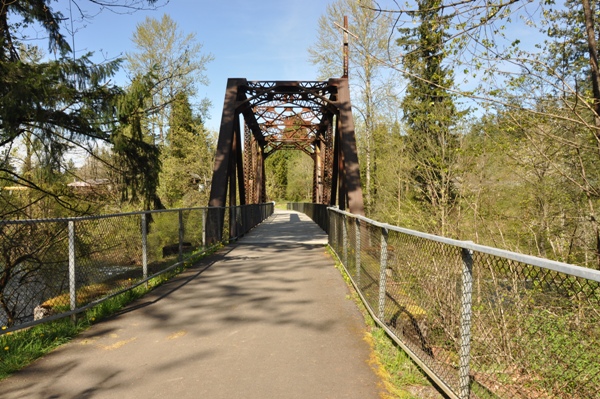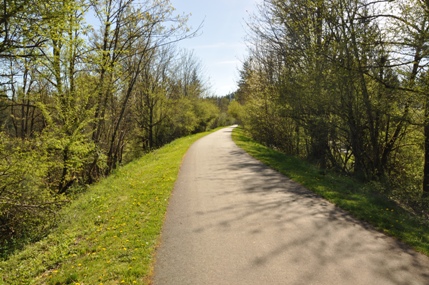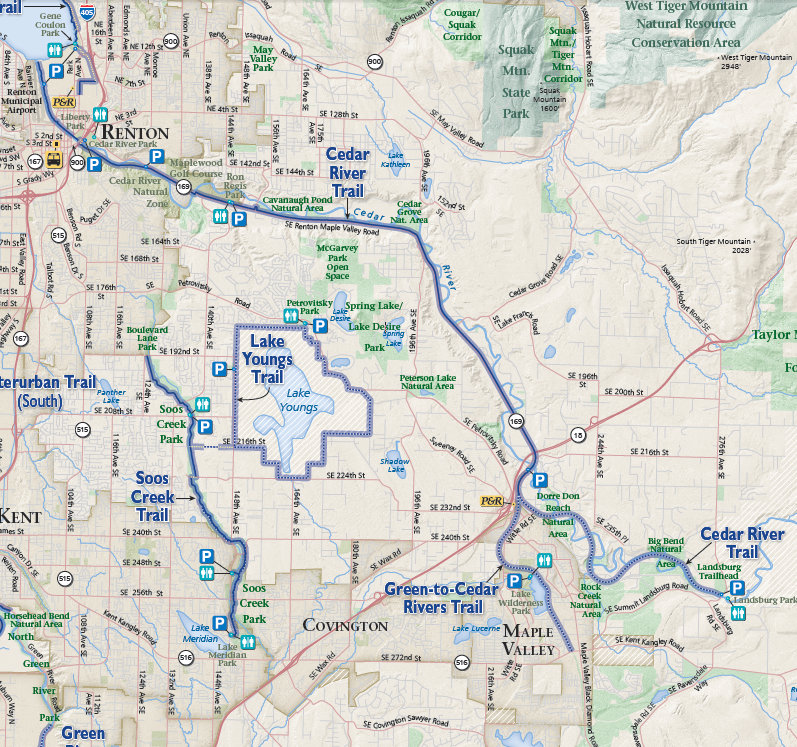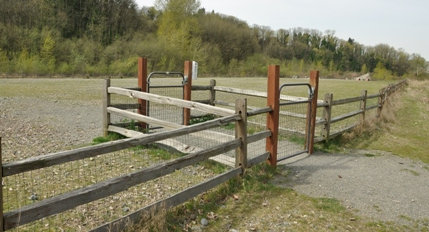 Cedar River Natural Zone
Cedar River Natural Zone
Dog Park near the I-405 parking area
Showing the main paved central segment
Cedar River Natural Zone
River crossing
River crossing in Maple Valley
Along the road in Maplewood
Trail along the Renton-Maple Valley Highway
Views of the river
River crossing in the Cedar River Natural Zone
Along the trail
Along the trail
Maple Valley just before the end of the pavement
At the end of the pavement with two options on gravel